Corpus Christi in Granada 27th May - 3rd June 2024
The Corpus Christi Fair in Granada, Andalucia, is the city's biggest festival. It is less well known than the Seville April Fair, but it enjoys great charm and appeal. At the Fairgrounds you can enjoy flamenco performances in the booths, disco booths, puppet shows, traditional swings, playful activities for the little ones, an amusement park and a full range of cultural events.
By Nick Nutter | Updated 1 Jul 2023 | Granada | Events | Login to add to YOUR Favourites
or Read Later
This article has been visited 7,363 times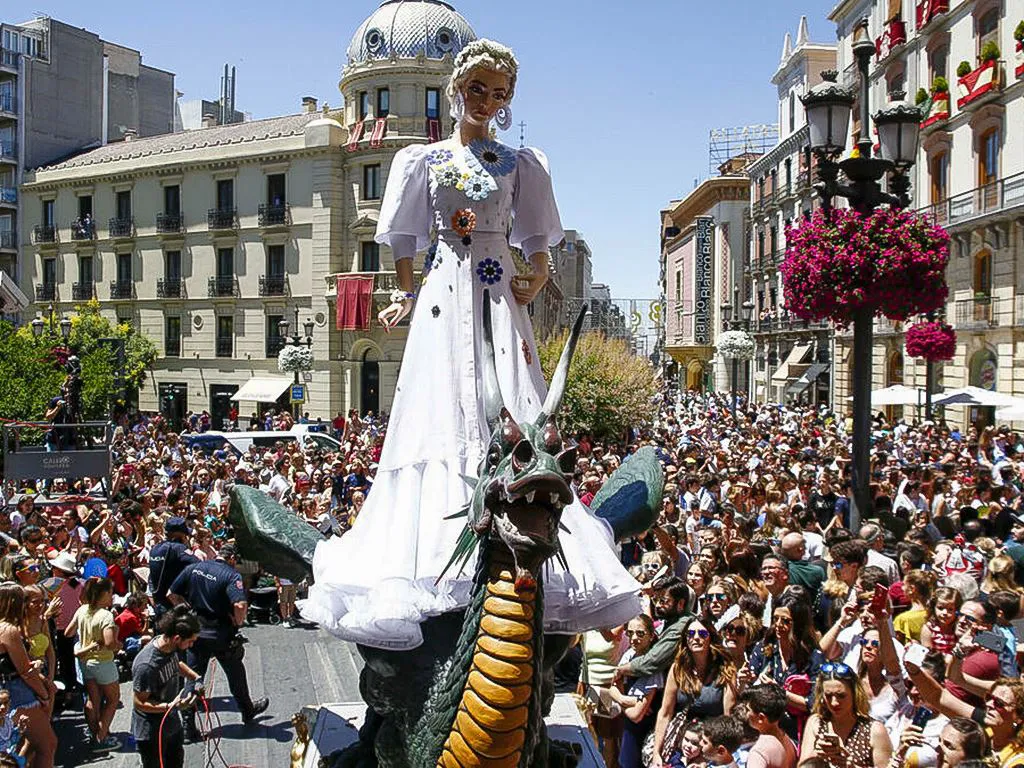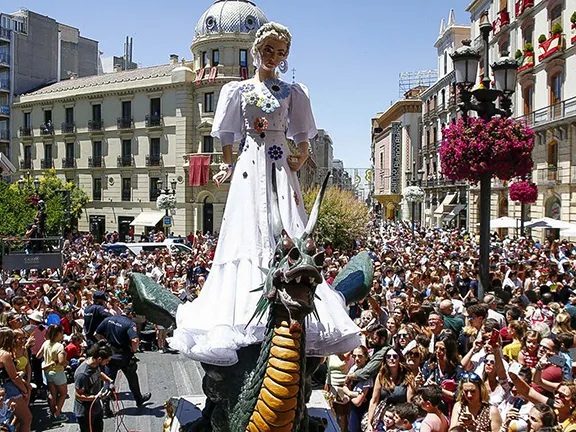 Corpus Christi is the most important fiesta in Granada city. For a whole week there are all kind of celebrations and cultural events in the streets: free puppet shows, a bullfighting festival, traditional processions, theater, concerts, exhibitions, flamenco and regional music performances in the centre of the city and the casetas (huge tents) at the fairground. The fairground is located in the north of the city, near the bus station. Flamenco outfits and decorations spread all over the city. The atmosphere is amazing.
How to work out when Corpus Christi is
The date of Corpus Christi depends on the date of Easter. Add 60 days to Easter Monday. In 2023, Corpus Christi is on Thursday 8th June.
Processions during Corpus Christi
Two major processions usually take place in Granada during Corpus Christi.
The first is the Tarasca (Tarasque), of pagan origin, which takes place on Wednesday morning and marks the beginning of a long school break. It's very popular with children. In this procession, a figure of a woman on a dragon is accompanied by gigantes y cabezudos (giants and big-heads). These characters are key participants of the celebrations, since they represent important people in the history of Granada, such as the Catholic Monarchs.
The second procession takes place on Thursday, Corpus Christi day, and is a solemn and religious event.
Note: This article may contain affiliate/compensated links. That means that if you book through our link, we may earn a small commission (at no extra cost to you). For full information, please see our disclaimer here.
---
---