Public Holidays in Andalucia in 2023
Spain is well known for enjoying its holidays and Andalucia is no exception. In 2023, Andalucians will take thirteen public holidays, six of which allow for a long weekend break
By Nick Nutter | Updated 18 May 2023 | Andalucia | Events | Login to add to YOUR Favourites
or Read Later
This article has been visited 6,403 times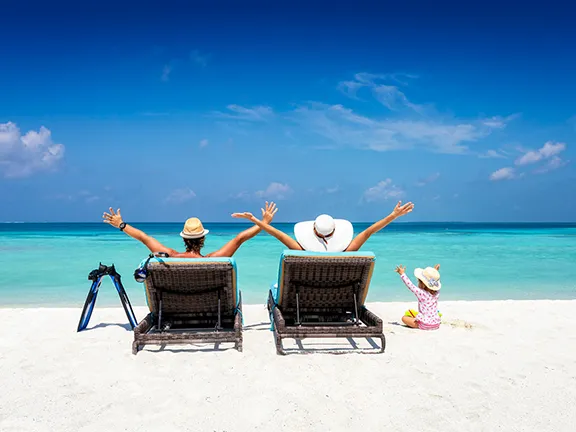 National and Public Holidays in Andalucia
When are the National and Public holidays in Andalucia in 2023?
People in Andalucia will enjoy 14 public holidays in 2023, 8 of which are national holidays. Four of those eight fall on a Monday or a Friday allowing workers to take three-day weekend breaks. Two others fall on a Tuesday or Thursday so that by taking one day's leave, workers can have a four-day break.
What are Puentes?
You will often hear the expression, 'taking a puente', literally, 'taking a bridge'. The term refers to the Spanish habit of taking an extra day's holiday if a national or public holiday falls on a Tuesday or Thursday thus creating a four day long weekend. Individuals can take advantage of puentes by taking one days leave. More confusingly, each city, town and village and, in some cases, individual businesses, can also choose whether to extend a national, regional or public holiday by allowing puentes. On those occasions, some businesses, banks, shops and so on, will be open, others will be closed.
National Holidays in Andalucia and Spain 2023
These are the statutory holidays applicable throughout Spain.
Friday April 7th: Good Friday (Viernes Santo)
Monday May 1st: May Day (Día del Trabajo)
Tuesday August 15th: Assumption of Mary (Asunción de la Virgen)
Thursday October 12th: Spain's National Day (Día Nacional)
Wednesday November 1st: All Saints Day (Día de Todos los Santos)
Wednesday December 6th: Constitution Day (Día de la Constitución)
Friday December 8th: Immaculate Conception (Inmaculada Concepción)
Monday December 25th: Christmas Day (Navidad)
Public Holidays in Andalucia 2023
Some public holidays apply in Andalucia and not in other regions.
Sunday 1st January (New Year's Day)
Monday 2nd January (Because New Year's Day falls on a Sunday)
Friday 6th January (Three Kings)
Tuesday 28th February (Andalucia Day)
Thursday 6th April (Maundy Thursday)
Local Fiestas
Every city, town and village also has its own programme of religious festivals, fiestas and ferias, many of which are highlighted in our Holidays, carnivals, fiestas, festivals and ferias in Andalucia section.
Take a look at the most important and liveliest fiestas within Andalucia
Note: This article may contain affiliate/compensated links. That means that if you book through our link, we may earn a small commission (at no extra cost to you). For full information, please see our disclaimer here.
---
More Events in Andalucia province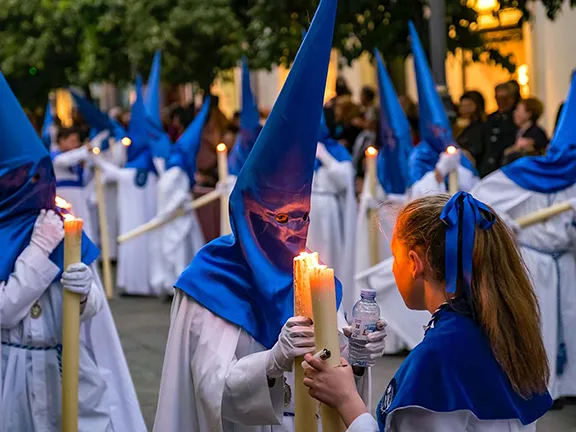 Semana Santa - Holy Week 24th - 31st March 2024
National Day of Spain - 12th October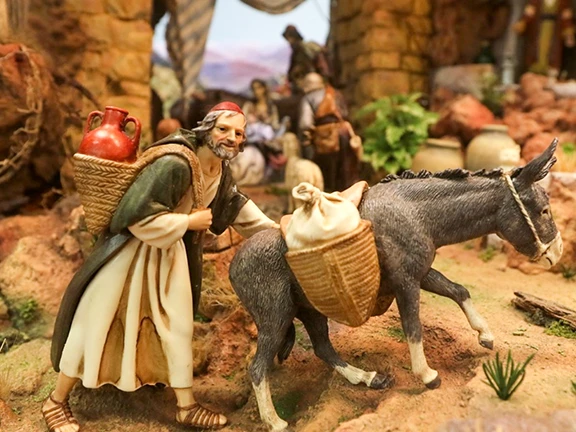 Navidad - Christmas in Andalucia
---