Guide to La Algaba
Unveil the secrets of La Algaba, a picturesque town in Seville Province. Immerse yourself in its rich history, natural beauty, and warm Andalucian hospitality. Find out why this hidden gem deserves a spot on your travel itinerary.
By Nick Nutter | Updated 22 May 2023 | Seville | Villages | Login to add to YOUR Favourites
or Read Later
This article has been visited 299 times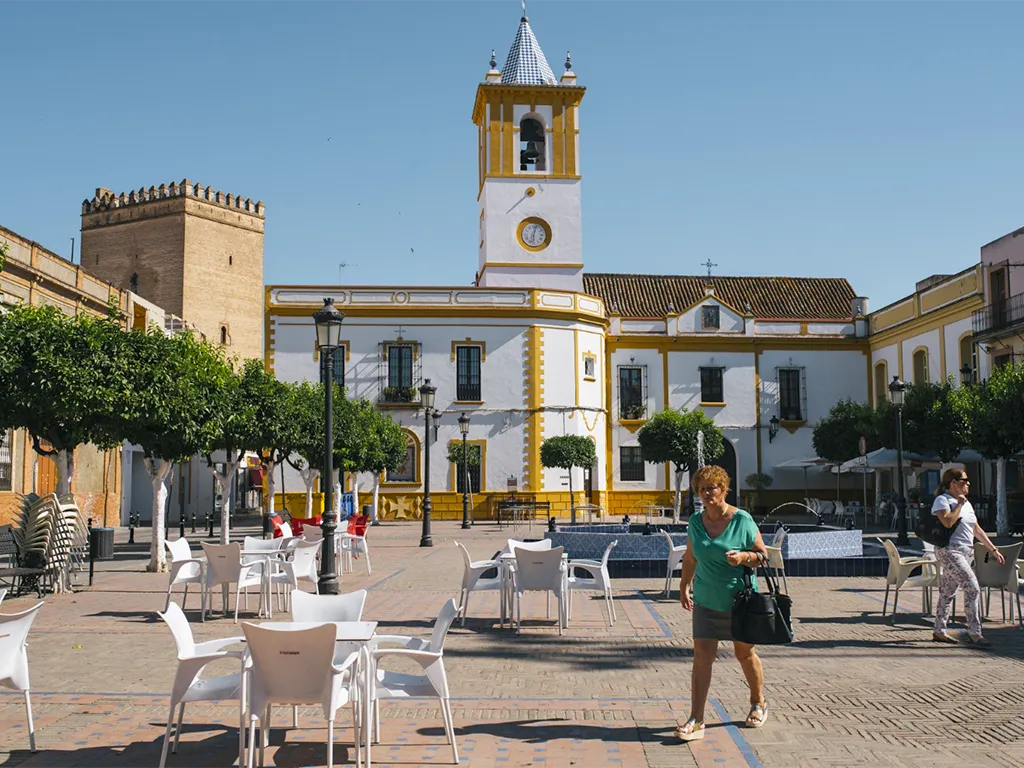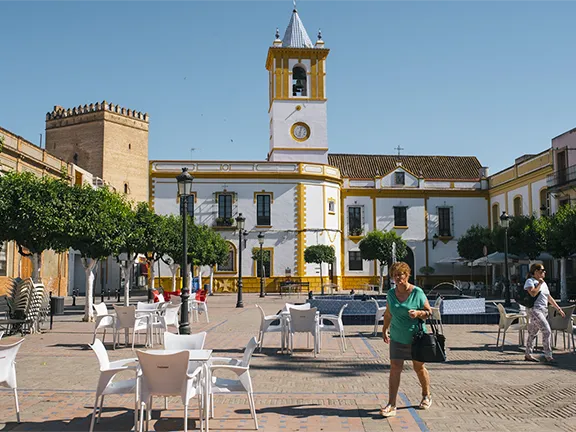 Iglesia Santa Maria de las Nieves
Exploring La Algaba: Unveiling Seville Province's Hidden Gem
Welcome to La Algaba, a picturesque town nestled in the province of Seville, Andalucia, Spain. This charming destination is a hidden gem, often overlooked by travellers in favour of the more popular attractions in the region. However, those who venture off the beaten path are rewarded with a delightful combination of natural beauty, historical treasures, and warm Andalusian hospitality.
Rich History of La Algaba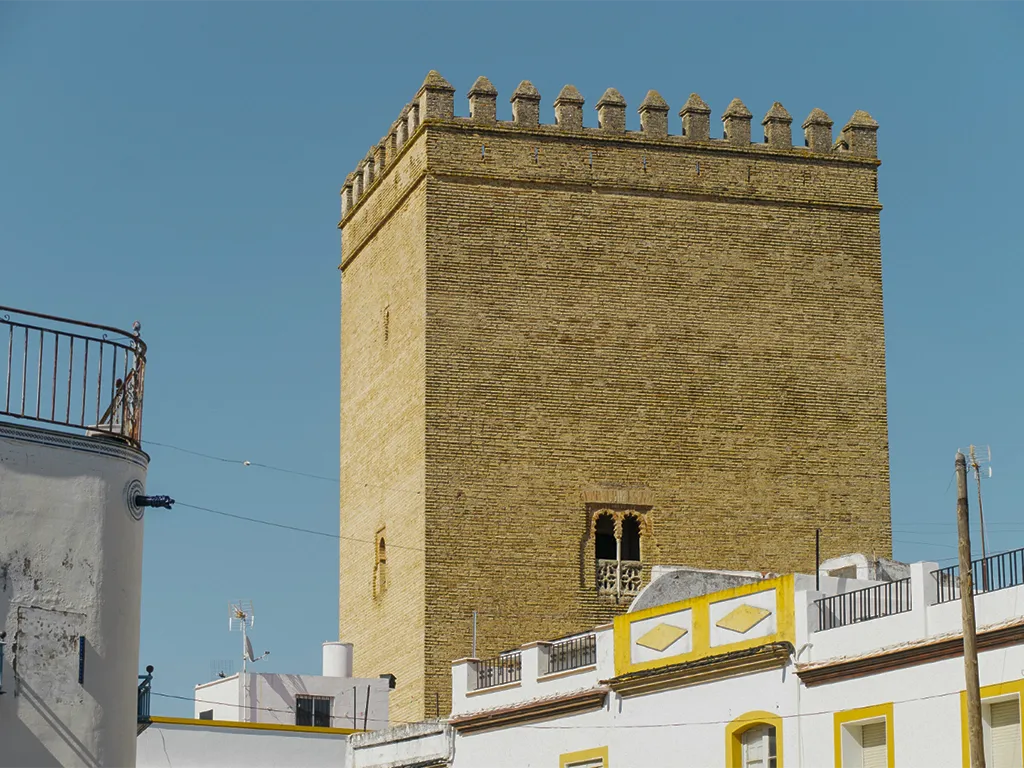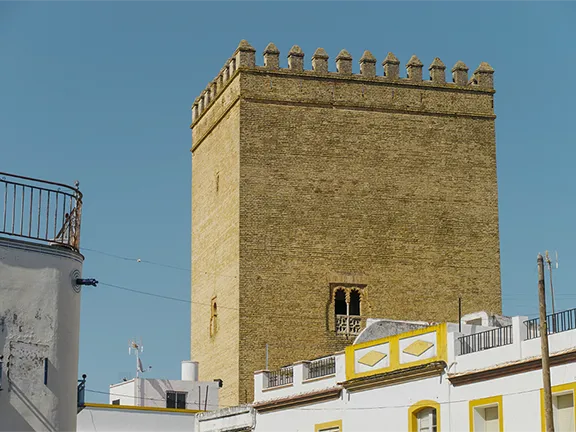 Torre del Guzmanes
Originally the Turdetan town of Bálbilis, it was later known as Bilbilis by the Romans. The Muslims named it Al-gabba, which means "the forest".
La Algaba boasts a rich historical heritage, dating back to its Roman origins. Evidence of its ancient past can be seen in the archaeological remains scattered throughout the town. One of the standout landmarks is the Almazara, an old oil mill that once played a vital role in the local economy. Strolling through the town's streets, you'll encounter traditional Andalusian architecture, whitewashed houses, and quaint plazas that exude an authentic ambiance.
Other must-see monuments are the Church of Santa Maria de las Nieves built in a Gothic-Mudéjar style that has cross vaults and the Tower of Guzman, with a height of 27 meters, which was conceived as a defensive building during the 15th century. The chapel of the Immaculate, in the neighbourhood of the Aral, was completely restored in 1929 and retains interesting sculptures such as the Virgen de la Concepción, dating to the eighteenth century, and San Jose, which belongs to the school of Martínez Montañés. Other buildings of interest are the Church of Nuestro Padre Jesus Nazareno, the Ermita de San Salvador, the Bullring, the Old Bridge and the Roman necropolis.
Natural Splendour
Nature enthusiasts will find solace in the stunning surroundings of La Algaba. The town is situated along the banks of the Guadalquivir River, offering idyllic spots for peaceful walks or picnics by the water. Nearby, you'll discover the Dehesa de Tablada, a verdant natural park teeming with native flora and fauna. Explore its trails and immerse yourself in the tranquillity of the Andalusian countryside.
Festivals and Traditions
La Algaba comes alive with vibrant festivals and cultural events throughout the year. One of the most popular celebrations is the Feria de los Toros that has been declared of National Tourist Interest, held in September, which showcases traditional music, dance, and delicious local cuisine. During Holy Week, the town's streets are transformed into a spectacle of processions, adorned with intricate religious floats and adorned with fragrant flowers. These festivities offer a glimpse into the region's rich cultural heritage and provide an opportunity to engage with the friendly locals.
Gastronomic Delights
No visit to La Algaba is complete without savouring the authentic Andalucian cuisine. Indulge in tapas, a beloved Spanish tradition, at the local bars and taverns, where you can sample an array of mouth-watering dishes such as fried fish, jamón ibérico, and salmorejo, a refreshing cold tomato soup. Pair your meal with a glass of locally produced wine or a refreshing rebujito, a traditional mix of sherry and soda.
Shop Local
La Algaba offers a range of delightful shops and boutiques where you can find unique crafts, traditional ceramics, and handmade souvenirs. Support the local economy by browsing through these establishments and taking home a piece of La Algaba's charm.
Warm Hospitality
One of the greatest assets of La Algaba is its warm and welcoming community. The locals are known for their friendliness and genuine hospitality, making visitors feel right at home. Engage in conversations, exchange stories, and immerse yourself in the local way of life. You'll undoubtedly leave with lasting memories and perhaps even lifelong friendships.
So, if you're seeking an authentic and off-the-beaten-path experience in the province of Seville, look no further than La Algaba. Immerse yourself in history, nature, and the warmth of Andalucian culture. Discover the hidden gem that awaits you in this charming Spanish town. ¡Bienvenidos a La Algaba!
How to get there
La Algaba is conveniently located just a short distance from Seville, making it easily accessible. Whether you choose to drive, take public transportation, or join a guided tour, the journey to La Algaba is well worth the effort.
Note: This article may contain affiliate/compensated links. That means that if you book through our link, we may earn a small commission (at no extra cost to you). For full information, please see our disclaimer here.
---
---