Puerto de la Duquesa: A Hidden Secret on the Costa del Sol
Puerto de la Duquesa on the Costa del Sol in Manilva municipality, Malaga province, Andalucia is a pretty marina and coastal resort on the Costa del Sol
By Nick Nutter | Updated 27 Jul 2023 | Málaga | Villages | Login to add to YOUR Favourites
or Read Later
This article has been visited 26,842 times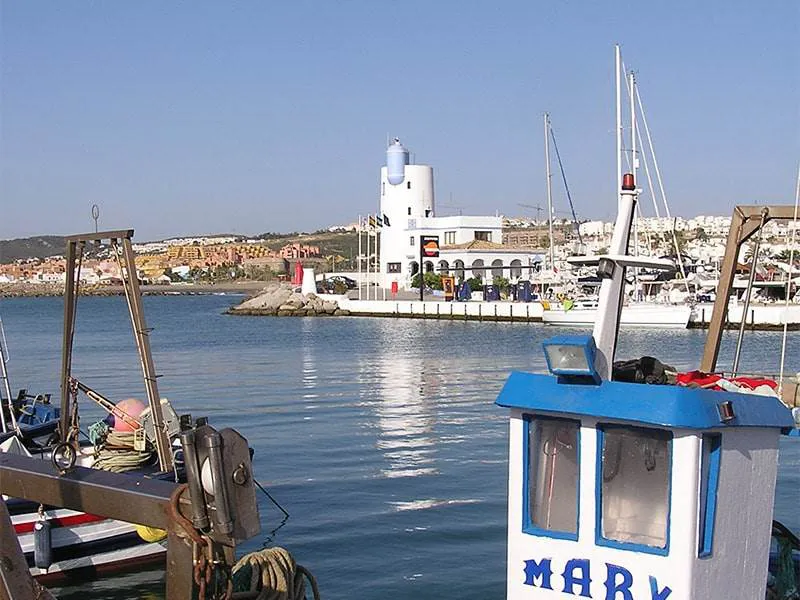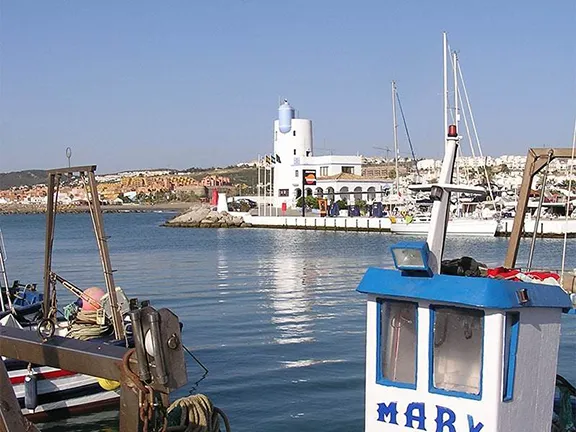 Puerto de la Duquesa
What makes Puerto de la Duquesa so popular with the expat population and tourists? It has taken me about fifteen years, not to mention many trips along the coast, to realize why Duquesa is known as 'The best kept secret on the Costa del Sol'.
The Costa del Sol
Costa del Sol, Puerto de la Duquesa
The Coast del Sol is a 150 kilometre long stretch of Mediterranean coast, from La Linea just outside Gibraltar, north and east to about 10 kilometres east of Nerja.
Puerto de la Duquesa's Secrets
Chiringuito Duquesa
Puerto de la Duquesa is about 35 kilometres north of Gibraltar.
Duquesa is unique on the Costa del Sol due to a combination of reasons; it has no high-rise hotels and all the accommodation available in the area is apartments or houses. To date, no package holiday company has exploited the area, possibly due to it being just that little bit further from the main airport that serves the Costa del Sol, Málaga, about 100 kilometres away.
Flying into Gibraltar
Gibraltar International Airport
For those 'in the know' and prepared to risk taking off and landing from one of the top ten most dangerous airfields in the world however, Gibraltar is a more than viable alternative and only 30 minutes away.
Walk to Sabinillas
The marina and residential area of Puerto de la Duquesa is situated between two fantastic beaches and within an easy walk of two similarly unexploited Spanish villages, Sabinillas to the north and Castillo to the south. I suppose I should also mention the 300 days of sunshine per year.
Puerto de la Duquesa Marina
Marina Puerto de la Duquesa
Purpose built in the 1980s, Duquesa sits around three sides of a marina that berths boats that range from the few hundred thousand pound gin palace that hardly ever leaves the safe confines of the harbour to the workhorse dinghy with an engine that putters out each morning for fish.
Its owner no doubt prefers the ease of the marina to the more traditional methods of getting your boat in the water seen at Sabinillas and Castillo. There, the parsimonious fishing folk pull their boats up the beach using a human-powered windlass rather similar to the capstan used to raise the anchor in a 17th-century sailing ship. I did see a couple of weeks ago that one such windlass now has a small engine that rather detracts from the simplicity of a design that has been around for at least four thousand years.
Evening Entertainment in Puerto de la Duquesa
There are no amusement arcades, no pleasure beach and no big dipper. There are no night clubs, well, none similar to those found in Marbella or Puerto Banus anyway. Entertainment is all home-grown.
Many of the dozen or so bars have karaoke or other forms of live entertainment in the evening, limited only by the imaginations of their owners, and there is a whole raft of restaurants offering food from just about every nation, every continent certainly. The evenings tend to be lively with people enjoying the night air alongside the atmospheric waterfront perambulating from venue to venue.
Relax During the Day
During the day things tend to be more relaxed. There are the two beaches already mentioned. The one to the south between Duquesa and the small fishing village of Castillo de la Duquesa is a sheltered bay with rocks at the southern end that are ideal for snorkelling. You will see bass, wrasse, the occasional octopus, crabs and lobsters and anemones of all colours, that really is a magical experience.
Right in the centre of this bay is another little secret I found some years ago, a small outcrop of rock protruding from the smooth sandy bottom, never revealed at low tide and covered in the tastiest mussels.
This beach has two Chiringuitos, Gaviotas and Andres and Maria. No longer wooden shacks with a plank and pallet floor with rough timber bar serving exquisitely cold beer and delicious simple fish and salad dishes, they have been modernised with concrete over breeze block, glass and chrome. Some will call it progress.
Walk to Castillo de la Duquesa
For those with the energy, Castillo de la Duquesa itself is just at the end of the beach. A recent seawall now separates the fishing cottages from the beach but Castillo has still managed to keep its charm. It has its own 18th-century castle that contains a museum, the ruins of a Roman villa that has been preserved a little better than the Roman cemetery whose long-dead residents now repose beneath an apartment block. There is a Roman fish and salt factory nearby. There are a couple of bars and a few restaurants that are particularly popular at lunchtime, still extended affairs in the true Spanish tradition.
Walk to Sabinillas
In the other direction, a paseo above a broad beach takes you to the town of San Luis de Sabinillas, less than a kilometre away. There you will find shops, supermarkets, banks and all that modern life seems to require.
Costa del Golf
Returning to Puerto de la Duquesa, it would be remiss not to mention the strap line for the Costa del Sol, 'Costa del Golf'. Duquesa has its own prestigious and immaculately kept golf course and you are within range of dozens more. Some of the bars in the port operate golf clubs that will happily welcome a visiting golfer and there are Golf Tour operators who will cater for groups.
Alternative Sports
Golf is not the only sport to be enjoyed in Duquesa. The local expat community, which includes some retired football players of international renown, have organised themselves into a team that plays Spanish teams from as far afield as Barcelona and the place is not short of bars for people who prefer to watch their sport rather than participate.
Within 20 minutes drive you can also, in season, enjoy watching polo at Sotogrande. Prince Charles used to play there and his sons have followed in their father's stirrups. Hacking is also available locally for visitors. Sea fishing trips can be organised from the waterfront as can, during the summer, canoe and pedallo hire and other watersports.
Today, Puerto de la Duquesa remains the 'best kept secret on the Costa del Sol' and it's well worth a visit if you're in the area!
More on Puerto de la Duquesa
Visiting Puerto de la Duquesa? You may also be interested in these articles:
Where to Stay in Puerto de la Duquesa
Staying the night in Puerto de la Duquesa? Here, you'll mostly find apartment rentals.
Or find the latest deals around Puerto de la Duquesa below.
Note: This article may contain affiliate/compensated links. That means that if you book through our link, we may earn a small commission (at no extra cost to you). For full information, please see our disclaimer here.
---
Places near Manilva municipality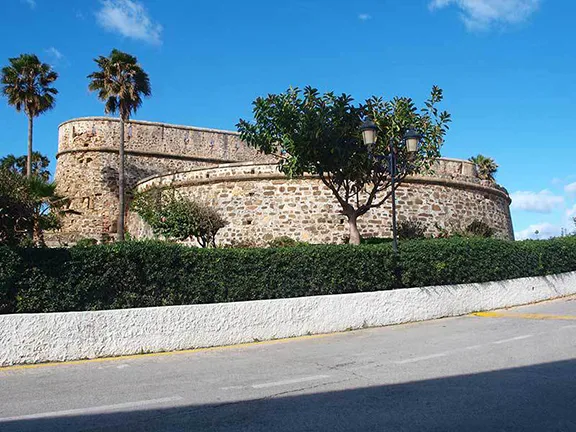 Castillo de la Duquesa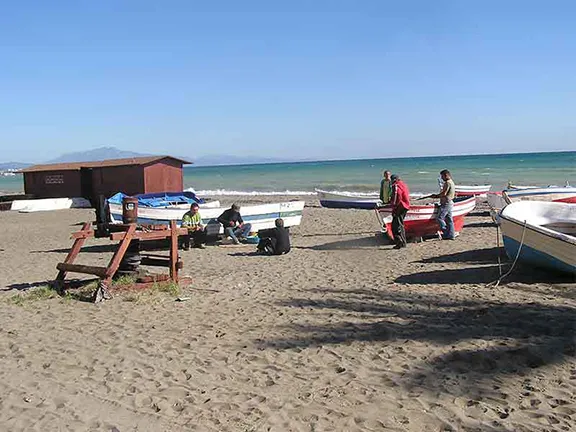 San Luis de Sabinillas
Manilva
---