Spanish residency visas for non-EU citizens for 2023
What you need to prove to get a Spanish residency visa, non-lucrative visa, investor visa or golden visa in 2023
By Nick Nutter | Updated 19 Apr 2023 | Andalucia | Living In Andalucia | Login to add to YOUR Favourites
or Read Later
This article has been visited 31,508 times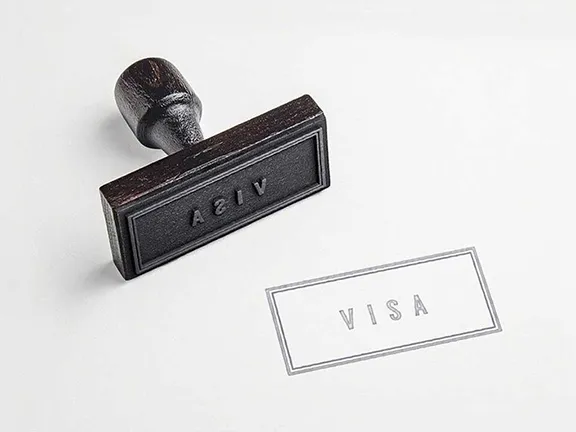 Moving to Spain from UK
With the Brexit transition period fully expired, UK nationals are now referred to as non-EU citizens or, increasingly, Nationals of a Trusted Third Country, or TTCNs. As such the residency requirements to live permanently in Spain have changed for UK nationals who must now comply with the rules appertaining to citizens from all non-EU countries. This article looks at the requirements for living in Spain, Spanish residency visas.
UK Citizens and the Withdrawal Agreement
UK citizens who were legally resident in Spain prior to the end of the transition period on December 31, 2020 are beneficiaries of the Withdrawal Agreement. UK citizens living in Spain prior to the end of the transition period should now have either obtained their residency and Tarjeta de Identidad de Extranjero (TIE) biometric card or be in the process of doing so.
Although no deadline date was set, and the old green A4 size Certificate of Residence Registration (sometimes wrongly called a Residencia Certificate) is still valid, the recommendation from both HM Gov. and the Spanish government is that UK nationals resident in Spain prior to the 31st December 2020 apply for the TIE card.
Click here for a Step by Step Guide to Applying for a TIE card.
Residency Visas in Spain for non-EU citizens
Are you thinking of living permanently in Spain? There are a number of residency visa options available including the two most popular, the non-lucrative visa or 'Visado de Residencia No Lucrativa', and the 'Golden Visa' sometimes referred to as the Investor Visa or 'Visado de Residencia Para Inversores y Emprendedores'.
If you intend to work in Spain you will need a work visa that may also cover your residency in Spain.
Check out the work visas available in Spain here
What is a non-lucrative visa?
The non-lucrative visa is for non-EU nationals who wish to reside in Spain but not undertake any work or professional activity in Spain.
The non-lucrative visa can also be considered to be a retirement residency visa and therefore ideal for retirees.
With the non-lucrative visa, you only need to make sure that you have sufficient on-going financial means to support yourself and your family while living in Spain.
The Spanish government want to know that you will not become a financial burden on the state.
You will only need to prove that you have a consistent guaranteed income to satisfy the residency requirements.
Who is the non-lucrative visa for?
- People retiring to live in Spain
- Those who want to live in Spain for a period of one year without work and then apply for a work visa.
What are the rules of a non-lucrative visa?
The main rules and benefits are:
- After the first year, the visa can be renewed for a period of 2 years and then for a further 2 years until you reach 5 years at which time you will be eligible for permanent residency.
- After the first year, you will be able to apply for one of the work visas.
- You may study or take a paid internship in Spain as this is classed as 'education'.
- No need to make any form of large investment into Spain.
- Free movement within the 26 Schengen countries.
- You may bring your spouse and dependent children with you.
Minimum Income for Spanish Residency 2023 for the non-lucrative visa
The income requirements are calculated using a formula which is known as the IPREM (Indicador Público de Rentas de Efectos Múltiples). The following figures are for 2023. To demonstrate that you have sufficient means to support yourself and any dependants you will need to supply proof of the following minimum income levels:
For the non-lucrative visa, you must prove that you have 400% of the IPREM received annually into your bank account. For 2023, the IPREM is €600 per month. This means that an individual would need a regular guaranteed monthly income of €2,400 or €28,800 yearly.
For each additional family member, 100% of the IPREM is required, which in 2023 amounts to €600 per month or its equivalent in the foreign currency.
Private Medical Insurance
Apart from being able to prove a reliable, ongoing source of income and substantial savings, keep in mind that you will have to take out comprehensive private health insurance which offers the same cover as Spain's public healthcare system.
This must be with a Spanish medical insurance company, be at least one year long and offer full coverage with no co-payments.
What is an Investor or Golden Visa?
The 'Golden Visa' sometimes known as the Investor Visa or 'Visado de Residencia Para Inversores y Emprendedores' is the second option. This particular immigration scheme is for those who have made a 'significant investment' in Spain and is available to both investors and entrepreneurs intending to set up a business.
Applicants must be over the age of 18, non-EU residents and not live in a country where EU laws apply.
The Golden Visa is the fastest and easiest way for those outside of the EU to acquire Spanish residency.
Due to its simplicity, the Investor Visa has become very popular, especially with wealthy individuals from China and Russia who wish to expedite the residency process.
The investment immigration scheme also allows other members of the applicants family to also apply for residency, including:
- The spouse or unmarried partner
- Children who are minors or those of legal age being financially dependent on the holder
- Parents in their charge
Unlike other visas, this one permits the applicants to continue to live and work anywhere in Spain and its territories.
Who is the Golden Visa for?
The Golden Visa is for both investors and entrepreneurs wanting to permanently live and work in Spain. It is a combined work and residence visa.
In order to be approved for the Golden Visa, the main applicant will need to make a 'sizable investment' in Spain.
These can include any of the following financial assets:
Taking over public debt (€2 million).
Spanish company shares (€1 million).
Investment funds, investment funds of close-end type or venture capital funds set up in Spain (€1 million).
Bank deposits (€1 million).
Real estate (€500,000).
Business projects. There is no minimum investment specified but the project must
- create jobs
- be of social and economic impact on the geographical area where they are made
- make a significant contribution to scientific and/or technological innovation
How long is a Golden Visa valid?
The Golden visa is in two parts, the residence permit that must be renewed after 2 years, at which time you can apply for an extension for 5 years when you become eligible for permanent residency. The Investor visa must be renewed after 6 months if the investment was in real estate, otherwise after 1 year.
What are the benefits of the Golden Visa?
You and your family may live anywhere in Spain and its territories
The renewal of a Golden Visa does not require a minimum annual stay in Spain.
You and your family members may work in Spain
Fast track process means that the decision on your visa application is made within 10 days of application
Residence permit decisions are made within 20 working days of application
Renewal is not dependent on your effective residence in Spain.
Transferring Your Money to Spain
Whichever visa you apply for, you will be transferring money from your bank in your home country to your bank in Spain. Transfer fees between International banks can be high so it makes sense to use a money exchange company
They do charge a commission but often balance that with a good exchange rate.
There are six things you should look for with a currency exchange company;
Cheap fees
Fast transfers
Ease of use
Multiple currencies
Safe and regulated
How do I apply for a Visa?
To apply for a visa, you will need to submit your application form and supporting documentation to your nearest Spanish consulate. In the UK you can do the initial visa application and make an appointment via email to one of the following addresses:
Spanish Consulate London Email: cog.londres.residencia@maec.es
Spanish Consulate Manchester Email: cog.manchester.vis@maec.es
Edinburgh: Email: cog.edimburgo@maec.es
In the subject line of your email, you must specify the type of residence visa you wish to apply for.
Within your email, you will need to include the following:
- Personal Details (full name, nationality, passport number and telephone number)
- Type of residence visa you wish to apply for
- Reasons for requesting the visa
- Desired date for the appointment at the Consulate office (only on TUESDAYS and THURSDAYS of each week, between 09:30 and 12:00)
You can apply for the non-lucrative residence visa up to 90 days before your required entry date into Spain.
Applications for Golden Visas may be made up to 10 days before departure.
If your application is successful, you must collect your visa in person within one month from the date of being notified. If you do not collect it within this time, it will be taken that you have renounced the visa and the process will be closed.
Application Documents for Spanish Visa
You will also need to provide the following documentation to support your application:
- National visa form - Download here
- Form Ex-01 - Download here
- Fee payment form - Download here
- Private Health Insurance - Proof of private health insurance contracted with a company authorised and regulated to operate in Spain.
- Photos with white background - See official requirements here
- Original passport
- Bank certificate - Proof of financial means which satisfy the income requirements.
- Medical certificate - This will need to demonstrate that you do not suffer from any of the diseases that would prevent your entry into Spain.
- Certificates will need to have an accompanying sworn translation into Spanish.
- Criminal records - These must also be legalised and translated into Spanish. They must not be older than three months.
- Payment of the relevant visa fee which is payable at the Consulate on the day your application is accepted.
The official government guidance about non-lucrative visas is here. Non-lucrative visa guidance
You will have one month from the date of entry into Spain, to process the TIE (Tarjeta de Identidad de Extranjero) at the nearest Immigration Office or Police Station to your place of residence in Spain.
How much does a visa cost for Spain?
The amount of the visa non lucrative fee must be confirmed as it depends on each country and its consulate.
Disclaimer
The information given here is correct at the time it was made live. The one thing we can be sure of, living in Spain, is that things change and one rule in one province is not necessarily the rule in another. If anybody notices any errors or omissions, it would really help others if you reported them via the comment box below.
Anybody who is not sure about any part of the procedure or has circumstances outside of the normal, should consult one of the professional agencies that handle renewal of visas in Spain.
Note: This article may contain affiliate/compensated links. That means that if you book through our link, we may earn a small commission (at no extra cost to you). For full information, please see our disclaimer here.
---
More Living In Andalucia articles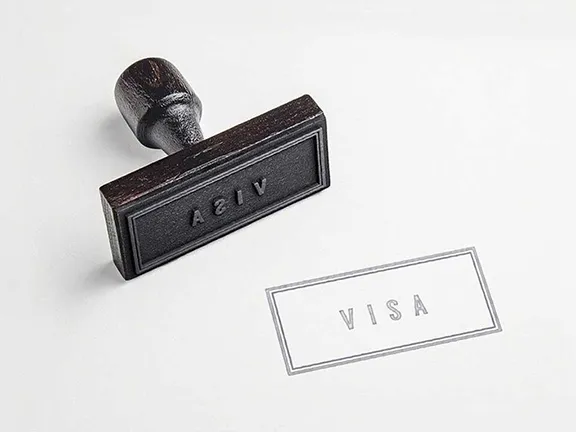 Renewing a Non-Lucrative Visa in Spain in 2023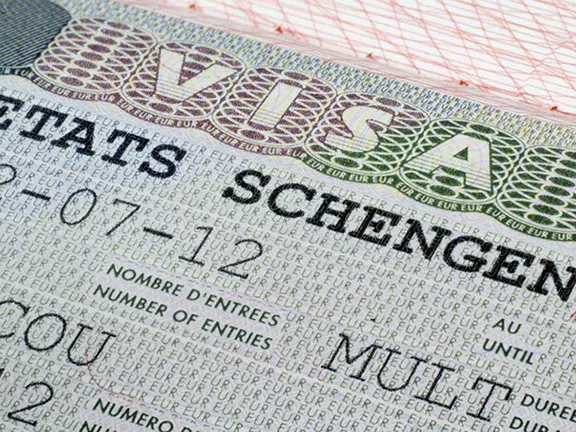 Schengen Area Visas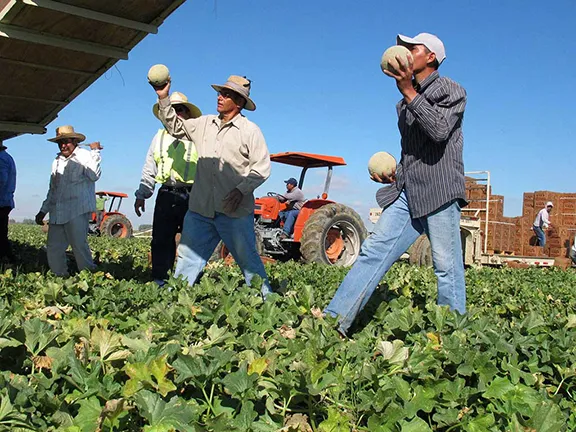 Work Visas in Spain
---