Who Needs an International Driving Permit to Drive in Spain?
What is an International Driving Permit and does Spain require an International Driving Permit? Is an International Driving Licence the same as an International Driving Permit?
By Nick Nutter | Updated 1 Aug 2023 | Andalucia | Living In Andalucia | Login to add to YOUR Favourites
or Read Later
This article has been visited 30,904 times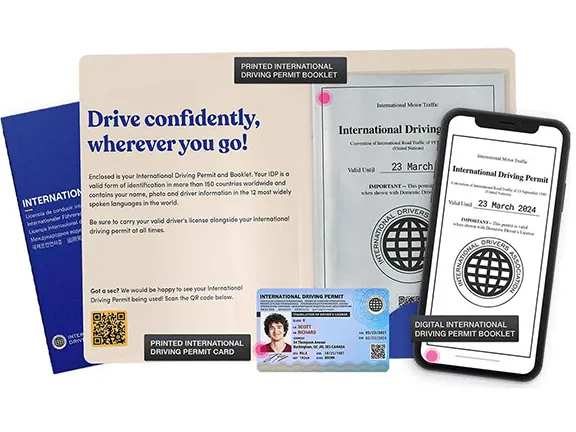 What is an International Driving Permit?
First of all, to clear up a popular misconception: an International Driving Permit (IDP) is not a Driving Licence, it is not an International Driving Licence although it is often (wrongly) referred to as such. There is no such thing as an International Driving Licence.
Do I Need an International Driving Permit to Drive in Spain?
Back in 1968, a number of countries came to an agreement that citizens of those countries could drive in cooperating countries using their own driving licences. Over the years other countries signed up to the agreement and there are now 67 contracting countries where licences are issued in accordance with Annex 9 of the Geneva Convention or with Annex 6 of the Vienna Convention.
If your country is on this list, then you DO NOT need an International Driving Permit to drive in Spain.
The EU and EEA countries are all on the exception list so tourists from the EU or EEA countries only need the driving licence issued in their own country in order to drive in Spain, subject to any age restrictions for the class of vehicle they are driving.
What is the International Driving Permit in Spain?
The International Driving Permit (IDP) is a translation of your driving licence into Spanish and several other languages. It is not a substitute for a driving licence. You must carry your original driving licence along with your IDP when driving in Spain.
You do not have to take any driving test, practical or written, to obtain an International Driving Permit.
How Long is an International Driving Permit Valid?
The International Driving Permit is valid for 12 months. However, if you remain in Spain for a period of six months or over, then you should exchange your original driving licence for a Spanish driving licence.
Do UK Driving Licence Holders need an IDP to drive in Spain?
The UK is a signatory on the Vienna Convention List. However, there is a grey area if the UK driving licence is an old type that does not carry a photo of the holder. Spain and HMG recommend that drivers who have a non-photo license in English to obtain an IDP prior to arriving in Spain. This driving permit is a requirement to drive in Spain, and without the permit, you could face punishment if stopped by law enforcement officials while driving.
Spanish Driving Licence Holders
If you are the holder of a Spanish driving licence, then you must apply for an International Driving Permit if you intend to drive in a country that is not on the Vienna Convention list (link above and below).
Types of International Driving Permits for UK Licence Holders
There are currently three types of International Driving Permit issued to UK licence holders: the 1926, 1949 and 1968 permits. The type of permit depends on the country you will be driving in. Before renting a car and driving to other European countries, check out which type of IDP permit you would need.

1926 permit to drive in Liechtenstein
1949 permit to drive in Spain
1968 permit to drive in all other EU Countries, plus Switzerland
Click here to go the gov.uk for a list of countries and type of IDP required.
How to Apply for an International Driving Permit
How to apply for an International Driving Permit depends upon which country you are in. Some countries allow you to apply online, others require you to present yourself at a post office, others allow motoring organisations and clubs to issue IDPs.
The easiest way to find out how you apply in your country is to type 'how do i apply for an international driving permit in (your country)' in a search engine.
How to Apply for an International Driving Permit in Spain
Several Traffico Offices now allow you to make an on line application for your International Driving Permit if you have a digital certificate or Cl@ve. Over 65's can then present themselves at their Traffico Office (that may be in the provincial capital city), clutching two passport sized photographs, two days after the application, in order to pick up their permit.
It is also possible to make an appointment and present yourself at your Traffico Office in person with the correct documentation (read on).
Under 65's must first make an appointment in order to pick up or personally apply for the permit.
How Much Does an International Driving Permit Cost
Again, this depends on which country is issuing the IDP. As of 2022, in the UK an IDP costs £5.50, in the United States it costs $15, in Australia an IDP costs $42, in Canada $25, plus the cost of photographs and, if applicable, postage. In Spain an International Driving Permit costs 10.51 Euros (2022).
An International Driving Permit is valid for 12 months.
Application Online in Spain
Click this link to go to the SEDE DGT website.
You can choose to use Spanish or English
Log in to your DGT Account using your Digital Certificate
Towards the bottom of the page, click on International Permit
At the top of the page in the area labelled Access to the Service, click on Electronic Record
Complete the information in the four accordion boxes: Your Data, Contact Forms, Mailing Address and Request
At the bottom of the final accordion box, ignore the message 'Enter the rate number of type 4.5 for a value of 10.51 Euros' Just click Buy. You will be asked to pay 10.51 Euros by credit card or bank transfer.
Wait three days
You can then go to the Traffico Office listed in the final accordion with two passport-size photographs to pick up your permit.
Bells and Whistles
After you have logged on to your DGT account, you will see two download forms at the bottom right of the page: 'Application Form for the International Permit' and 'Informative Note'. You are advised to complete this form in duplicate and take it with you to Traffico when you go for your appointment whether you have applied online or are applying in person.
You should also take your Spanish Driving Licence, your empadronamiento and your TIE whether you have applied on line or are applying in person.
Applying online will not work if you use Google Chrome or Microsoft Edge, use Safari, Firefox or Mozilla.
Can an IDP be Used for Identification?
An IDP is a helpful form of identification, even if you do not intend to drive when you travel abroad. IDPs are officially sanctioned by the United Nations and accepted worldwide (in over 150 countries) as a recognisable form of identification.
Points on Licences
When you log in to your DGT account, you will see information about you, your licence, any fines you have or have not paid and the number of points on your licence. Do not be disturbed if you see that you have 12, 13, 14 or 15 points.
The Spanish do things a little differently to the UK. You automatically start off with 12 points on your licence. If you incur no penalties during a period of one year, then you are awarded one point up to a maximum of 15. If you have 15 points. then you can pat yourself on the back. Points are deducted for various offences, speeding, not wearing a seat belt, using a mobile phone whilst driving etc. If you have 0 points then you are out, banned, not allowed to drive.
International Driving Permit Rationale
No matter what you think about the pros and cons of the IDP, whether you think you should be exempt from having to have one or not, your thoughts do not matter. It is what the Guardia think that matters and it is just not worth a 250 Euro fine to argue the toss with them.
What documents do I need to drive in Spain?
Whether or not you require an International Driving Permit to drive in Spain, please be aware that you should also have, in the vehicle:
Your Passport or ID Card
Your Driving Licence
Insurance Certificate for the vehicle
Original registration document (permiso de circulación)
Ficha Tecnica/itv (Mot Certificate)
Two warning triangles
A reflective jacket
Driving in Spain
With your IDP on hand, you can easily rent a car in Spain for your travels. The price of renting a car will depend on when you're visiting, the location, and the duration of rental but generally speaking, it is relatively cheap compared to other European countries and it's cost-effective when you're travelling as a family or group.
You can use a car rental comparison platform like Discover Cars to compare prices and find the best deals.
Simply input your travel dates and location below to check prices!
For list of countries that DO NOT need an International Driving Permit to drive in Spain, click here
Note: This article may contain affiliate/compensated links. That means that if you book through our link, we may earn a small commission (at no extra cost to you). For full information, please see our disclaimer here.
---
More Living In Andalucia articles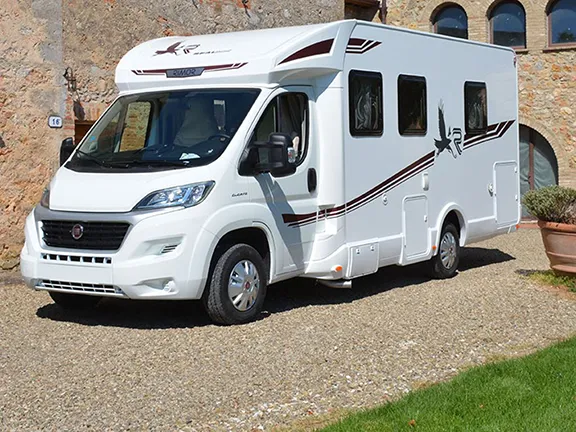 Using Motor homes, Camper vans and Caravans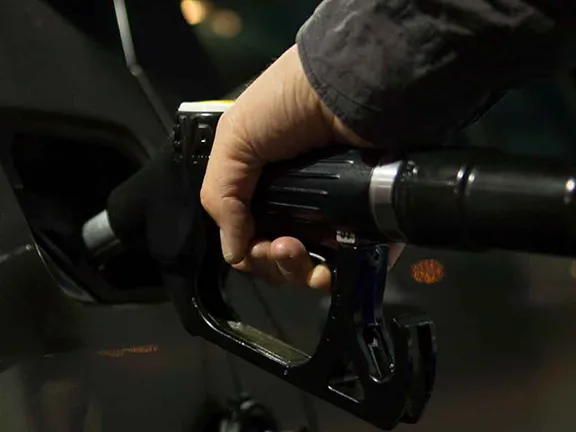 Diesel and Petrol Prices in Andalucia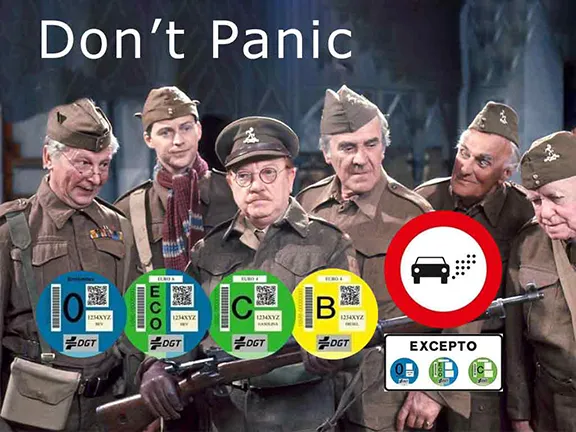 Low Emission Zones
---