Why the TIE card will become Mandatory sooner rather than later
Why I believe the TIE card will become mandatory in Spain sooner rather than later
By Nick Nutter | Updated 22 Mar 2023 | Andalucia | Living In Andalucia | Login to add to YOUR Favourites
or Read Later
This article has been visited 6,508 times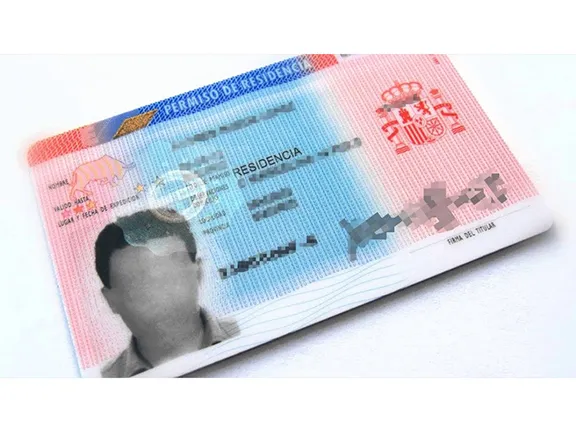 At the moment (December 2022), as long as a British expat resident in Spain holds a green A4 size Certificate of Residence Registration (sometimes wrongly called a Residencia Certificate) they do not have to obtain a Tarjeta de Identidad de Extranjero (TIE) biometric card. But how long will that situation last? There is a world of difference between a Certificate of Residence Registration and a Foreigners Identity Card.
Recently Cajamar bank has started to demand evidence of a TIE card from their expat account holders in order for them to retain their account after October 2021. This is despite the Police and town halls telling the bank that the Certificate of Residence Registration is a valid substitute. Where one bank goes, others will follow.
Based on over 20 years living in Spain and over thirty years building relational databases, I think the reason why Cajamar have gone down this route is quite simple.
Over the last few years, separate databases; those in banks, those in the Hacienda tax offices, municipal databases, the Sistema Nacional de Salud (health service), Seguridad Social (social security), Agencia Tributaria (Customs), the Directorate-General for Traffic (DGT – driving licences) local police, National police and Guardia Civil have begun to talk to each other, to exchange information.
Even the water and electricity supplier databases can be accessed by police.
For some years the Guardia Civil has been able to access the UK PNC system (Police National Computer) and on a European scale there is the Spanish NCP (part of the European Migration Network), composed of the Ministry of Inclusion, Social Security and Migrations, the Ministry of the Interior, the Ministry of Foreign Affairs, the European Union and Cooperation, and the Ministry of Justice and the General Prosecutor's Office. The domestic databases now converse with European databases.
The overriding need with such a vast network of disparate systems is for up to date, accurate and valid information. The whole idea is to keep track of people; who is resident without a relevant visa, who is paying taxes and social security, who is bringing money into the country and from where, who is driving without a legal licence, who is moving from country to country. The list of potential miscreants and their misdemeanours thrown up by comparing data from all these databases is endless.
When the green, paper based Certificate of Residence Registration was issued, it was designed at the time never to be updated and the information held is, in many cases, hopelessly out of date. People have died, some have gone to other countries, some of those have returned, sometimes years later, still the proud holders of their Certificate of Residence Registration. So, back to the TIE.
The TIE carries up to date information that includes a current address, or at least one current at time of application, full name, date of birth, a passport number, your fingerprint, and the ever-crucial NIE number,
It is your NIE number that is the common denominator, the primary index in database speak, that links all these separate databases together. Your NIE number allows the tax office to examine your bank accounts, your NIE number ties to your passport number which in turn allows the European Migration Network to keep track of you as you move from country to country, a process that will become more efficient when the European Travel Information and Authorisation System is brought online in 2023. Your NIE number links a vehicle purchase to the purchaser which in turn informs the DGT database, and so on. A whole, vast, network of databases that will contain comprehensive information about you and nearly every citizen in Spain.
Some people cry out that their civil liberties are being infringed and that the state and the EU is just taking more and more control of people's lives. Whilst that may be true, we also have to consider the possibility that the state and the EU is actually concerned about crime and terrorism, that they are concerned that people are living below the radar for whatever reason and that keeping track of people is a necessary objective. Whatever you think, the systems are already, or very soon will be, in place so, in effect, the state and the EU have accomplished a fait accompli.
In the foreseeable future I believe the Spanish government will make the TIE card a requirement of all non-nationals who are currently entitled to it, and the green paper certificate will become obsolete.
For the time and effort it takes to obtain this card this is something that should be completed sooner, before the rush, rather than later, take a look at our step by step guide to help you though the process.
Step by Step Guide to Apply for a TIE card
Note: This article may contain affiliate/compensated links. That means that if you book through our link, we may earn a small commission (at no extra cost to you). For full information, please see our disclaimer here.
---
---