1. The Gibralfaro (Castle) and Alcazaba
Province: Málaga
Once considered the most impregnable fortress in Spain, the Gibralfaro at Málaga overlooks and protects the Alcazaba, both on a high ridge with the city of below.
---
2. Guide to Castellar de la Frontera
Province: Cádiz
Castellar de la Frontera is a Mediaeval town in Los Alcornocales Natural Park in Cadiz province, Andalucia, Spain. Within the castle walls is a Medieval village
---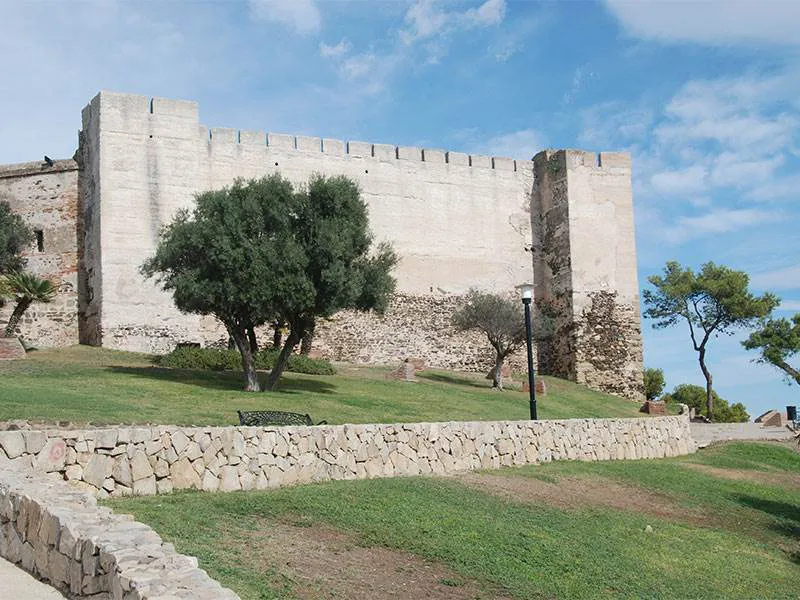 3. Castillo Sohail and the Battle of Fuengirola 1810
Province: Málaga
Castillo Suhail overlooking Fuengirola in Malaga province, Andalucia, is a fortress built during the Moorish occupation. Renovated many times since it was the scene of the Battle of Fuengirola in 1810
---
4. Castle of San Miguel
Province: Granada
San Miguel Castle was built by the Phoenicians and modified by the Romans, Muslims and Christians
---
5. Castillo de Santa Ana or Castle of Roquetas
Province: Almería
The Castillo de Santa Ana, or Roquetas Castle, has had numerous face-lifts during its 700 year history.
---
6. Batería de San Juan de Terreros
Province: Almería
Batería de San Juan de Terreros, also known as Castillo de San Juan de los Terreros is a good example of one of the coastal defence fortresses built by Carlos III along the coast of Andalucia.
---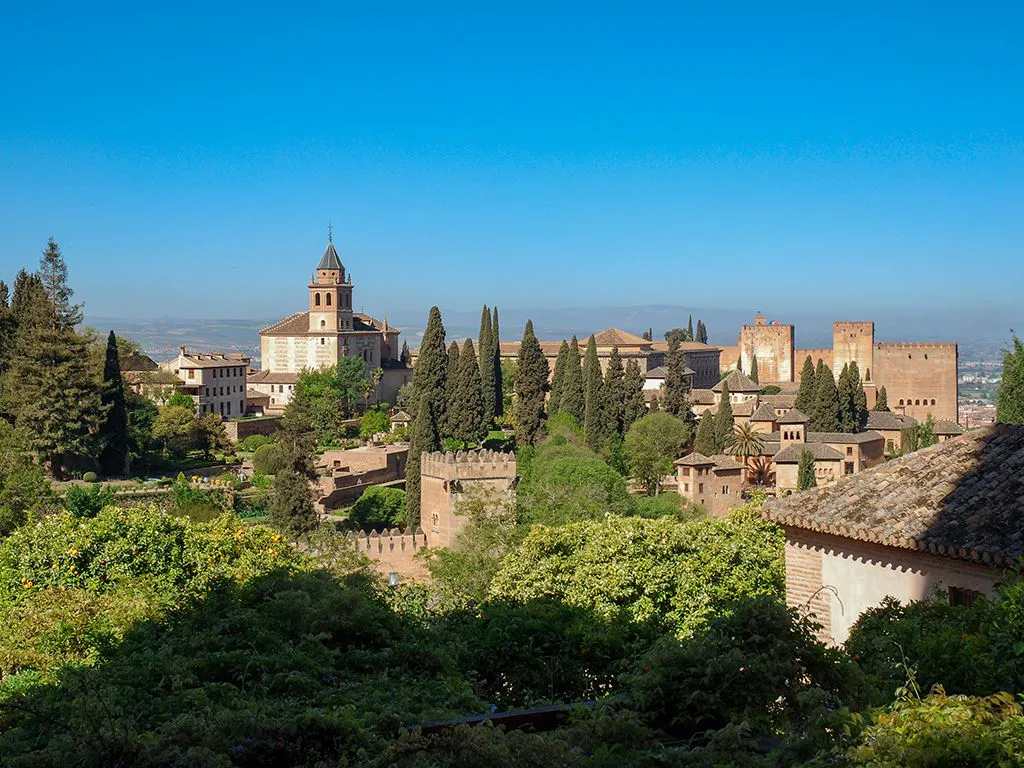 7. The Alhambra and the Nasrid Palaces
Province: Granada
The Alhambra at Granada in Granada province Andalucia is the most popular tourist attraction in Spain
---
8. Fortaleza de la Mota
Province: Jaén
Although Fortaleza de la Mota at Alcalá la Real has its foundations in the 8th century AD, the remains you see today are mainly those of the Mediaeval town that grew behind the protecting walls in the 250 years that the fortress stood on the border between the Christian Kingdom of Castile and the Muslim Emirate of Granada.
---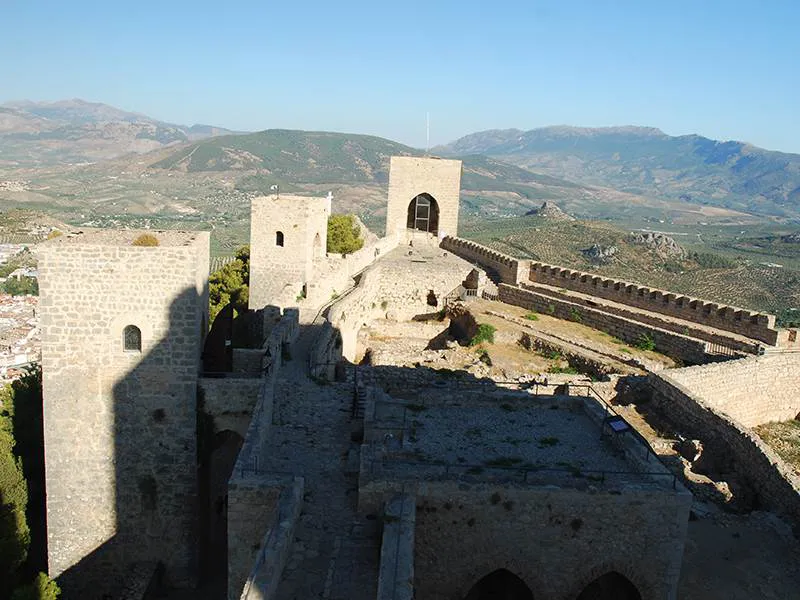 9. Castillo de Santa Catalina
Province: Jaén
Castillo de Santa Catalina overlooking Jaen city in Andalucia, an 11th century Muslim castle.
---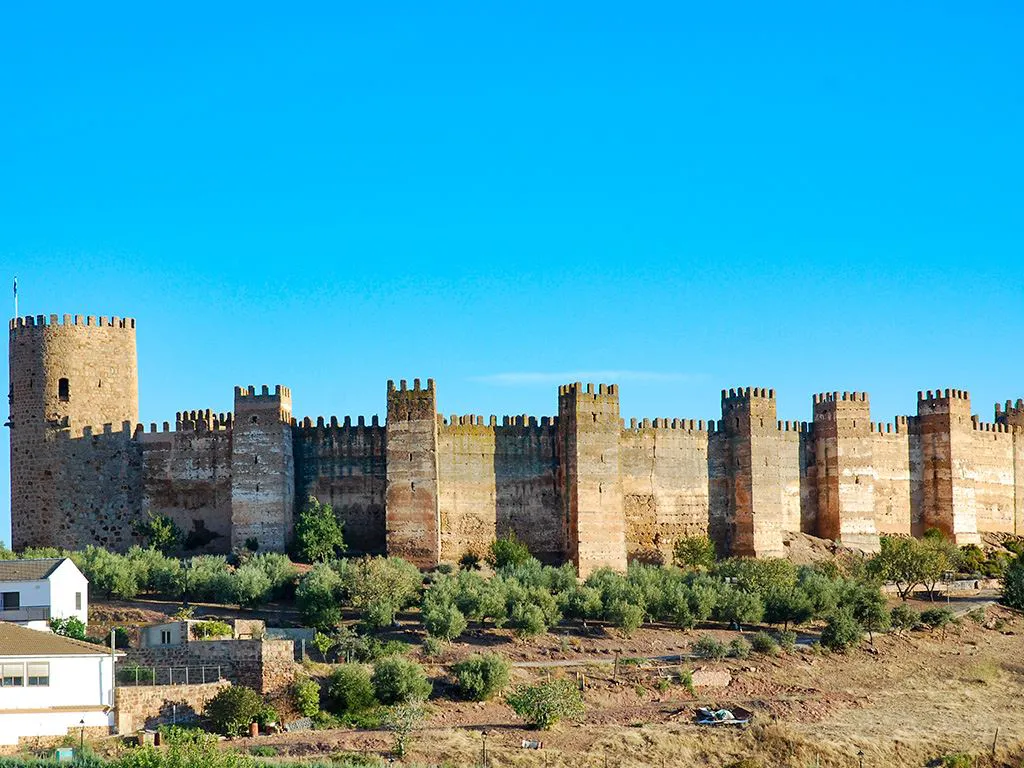 10. Castillo de Baños (Burgalimar Castle)
Province: Jaén
Castillo de Baños, in the Jaén town of Baños de la Encina is the oldest castle in Spain and the second oldest in Europe. It was built in 968 AD
---
11. Castillo de Hornos
Province: Jaén
The castle at Hornos del Segura is in use today as a museum and cosmolarium
---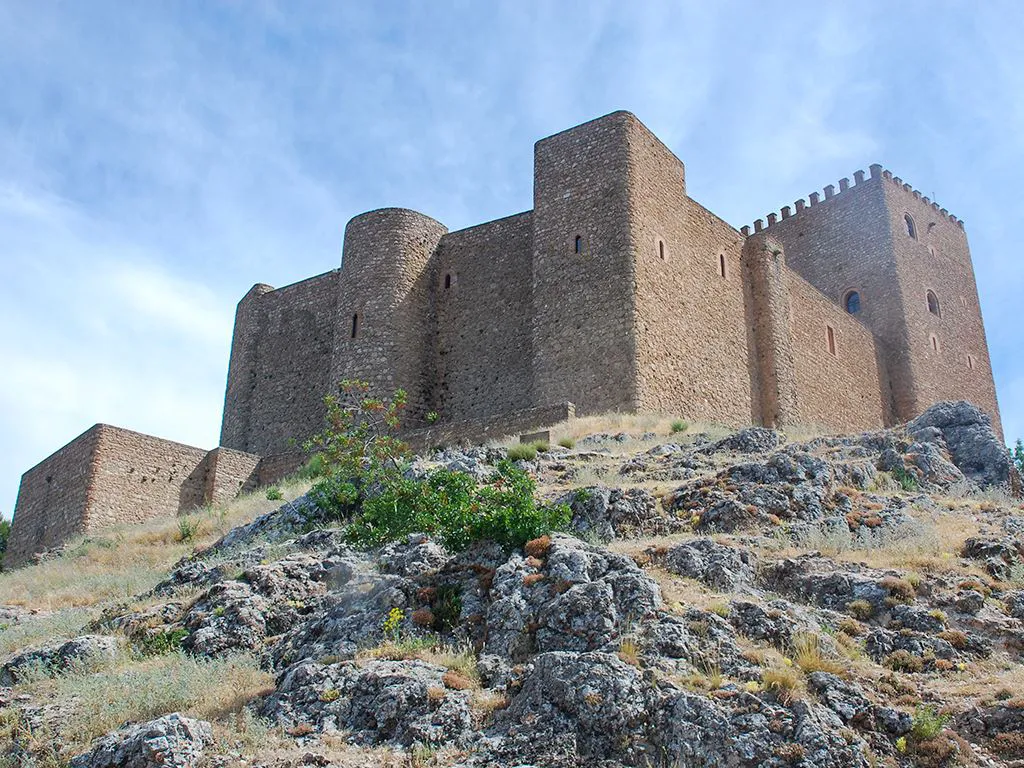 12. Segura de la Sierra Castle
Province: Jaén
Segura de la Sierra Castle in Jaen province was a key fortress on the border between Muslims and Christians for two hundred years
---
13. Castillo de Castril
Province: Granada
Castril is located in an area of high strategic value and a key point in the natural communication routes between the Altiplano de Granada, the Alto Guadalquivir and the area of Murcia
---
Return to Itineraries