Aljambra Tower walk
A walk to the 13th century Aljambra Tower built by the Moors near Albox in Almeria province, Andalucia
By Nick Nutter | Updated 5 Mar 2022 | Almería | Walking | Login to add to YOUR Favourites
or Read Later
This article has been visited 4,391 times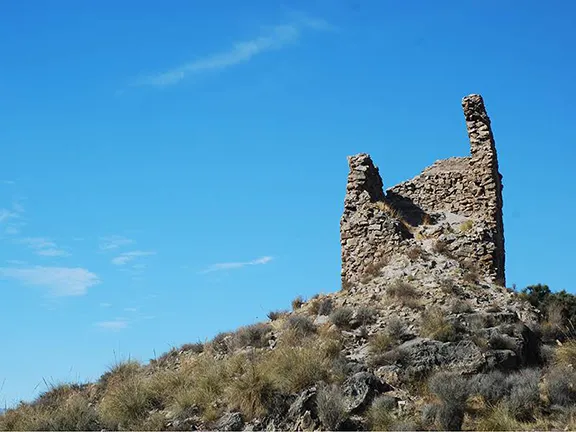 Aljambra Tower, Albox
Sat on a hill, northeast of Albox, is the Aljambra Tower. Built in the 13th century, this square based tower has been declared an Asset of Cutural Interest. The tower was just one of dozens of towers built at this time in Almeria and Jaen provinces. A walk from Albox to the tower is an easy Sunday morning stroll and the views over the Almanzora valley are spectacular.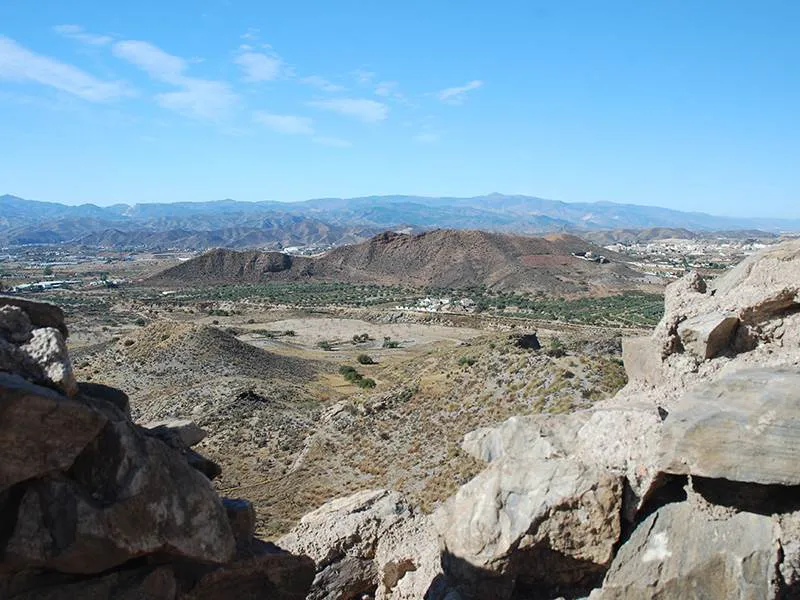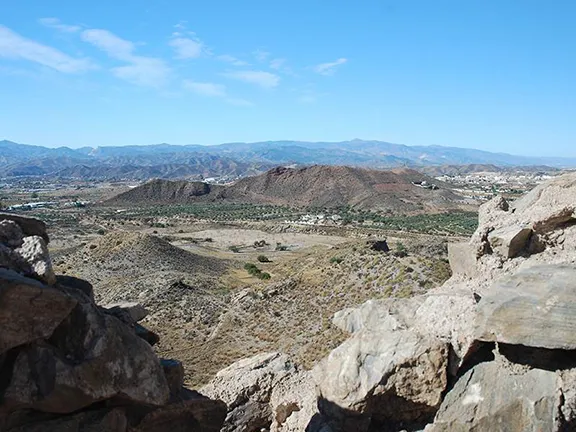 Almanzora valley from Aljambra Tower
Following the Battle of Las Navas de Tolosa when Alfonso VIII defeated the Almohads in 1212 and the death of Abu Ya'qub Yusuf II in 1224, the Moorish hold over Al-Andalus was weakened and the territory split into several competing taifas. They were quickly conquered by Christian forces from Portugal, Castile and Aragon. Murcia fell in 1243 and the Algarve in 1249, leaving the Emirate of Granada as the sole Muslim state in Iberia. This is the age of the frontier towns, many bearing the suffix 'de la frontera'. Territory along the borders of the Emirate were in constant dispute until the final re-conquest in 1492. During this period many watchtowers were built by Muslims and Christians to help guard their territory. The Torre de Aljambra was one of these towers dating from the period when Albox was within the Emirate of Granada.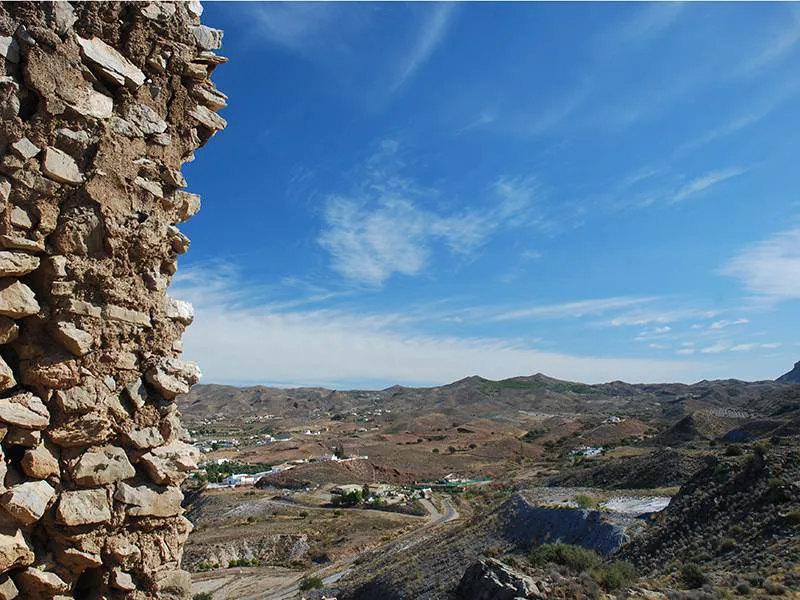 View from Aljambra Tower
The walk starts just outside Albox centre on the road to Limaria. Park near the Taj Indian restaurant. Walk towards Limaria. The road takes you through almond and olive groves as you penetrate deeper into the rugged landscape created by the numerous barrancos and ramblas. After 2 kilometres you reach a goat farm that is on your left.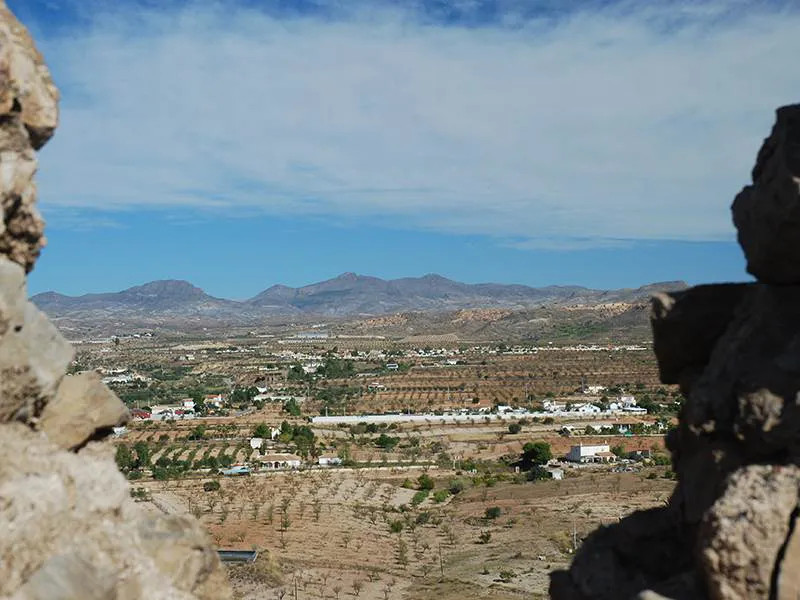 View from Aljambra Tower
A track leads down into and across the Rambla del Agua Salada to your right. Take this track, into the rambla, left along the bed of the rambla for a few metres then up the right-hand bank. There is a large villa to your right. Continue up this track for about 600 metres as it climbs to a small saddle. On the saddle turn right on to a rougher path for 100 metres and then follow a narrow path that branches off to your right with the torre dead ahead. You cannot really go wrong, the torre is always in view. You will see the abandoned concrete foundations of a villa to your left.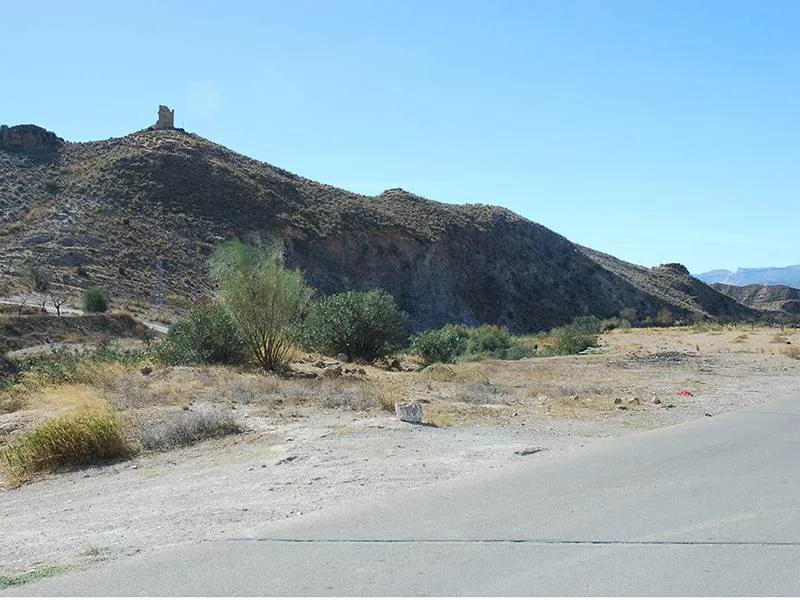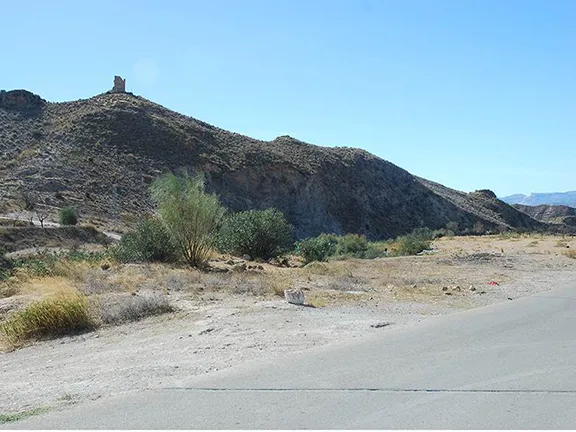 Aljambra Tower from the goat farm
The path takes you straight to the tower; the last bit into the torre itself through one collapsed wall is an easy scramble. The views west up the Almanzora valley are worth the effort.
Return the way you came for a total distance of 6 kilometres.
Note: This article may contain affiliate/compensated links. That means that if you book through our link, we may earn a small commission (at no extra cost to you). For full information, please see our disclaimer here.
---
More Walking in Almería province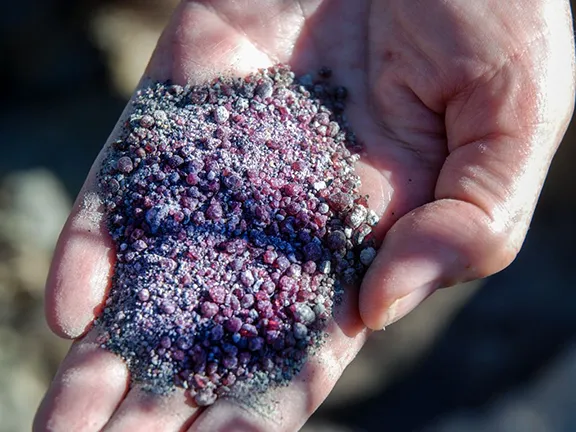 Crater del Hoyazo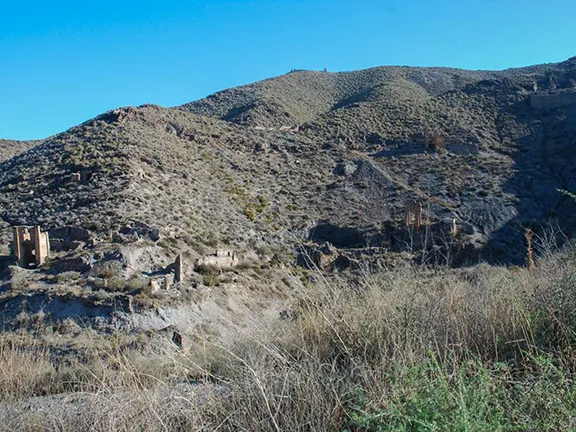 In Search of Jarosite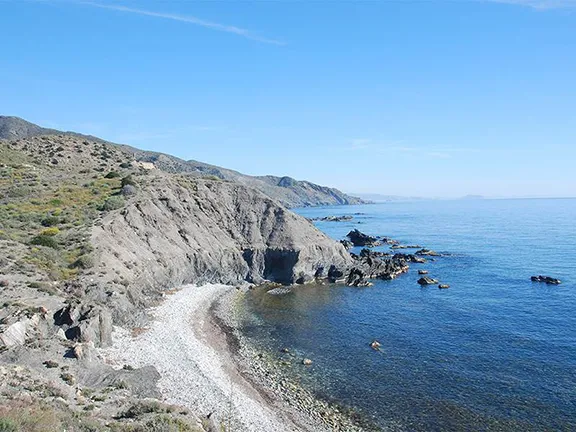 Villaricos Coastal Mine Workings Walk
---