Bayra an Hispanic - Islamic Town
Bayra is a 12th century Hispanic - Islamic Town that occupied a prominent position overlooking the present town of Vera. It is easily recognised from miles around with its statue of the Sacred Heart of Jesus.
By Nick Nutter | Updated 23 Apr 2022 | Almería | Places To Go | Login to add to YOUR Favourites
or Read Later
This article has been visited 5,650 times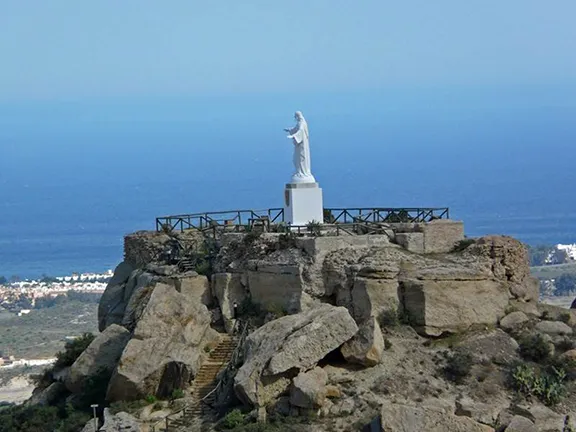 Espirito Santo
Overlooking the modern town of Vera, the Mirador y Ermita del Espiritu Santo on its cone shaped hill is hard to miss with its huge white statue of the Sacred Heart of Jesus, erected in 1949. For those that take the trouble to climb to the summit, a pleasant ten minute stroll, the views to the east, over the town, southeast to the sea and west to the high Sierras is spectacular. It is for this reason, the all round view, an ideal defensive position, that the Hispano – Islamic town of Bayra was founded here soon after the Muslim occupation.
Older Settlements at Bayra
Bayra
It is suspected, though not proven, that Bayra was the site of a settlement, certainly during the Roman period, when a section of the Via Augusta, now the N340, passed through and a Carthaginian outpost before that. Artefacts have been found nearby that predate the Carthaginians, going back to the Bronze Age about 2000 BC.
Alcazabar and Mezquita
Sacred Heart of Jesus Vera
The first construction was the alcazabar that consisted of a square keep adjoining a tower, surrounded by a defensive wall. That fortification occupied the summit of the hill. At the foot of the hill was a second defensive wall. Between the two were a few habitations and aljibes, cisterns for storing water, and a mezquita. Over the years Bayra grew, with houses being built outside the outer wall, in the shadow of the alcazabar.
Christian Shrine
Christian Shrine
The town was reconquered in 1488. One of the cisterns, at the foot of the hill, was converted into a Christian shrine during the late 15th century and into the Visitors Centre for the Mediaeval City of Bayra in the 20th. Meanwhile, in 1518, an earthquake, with its epicentre at Vera, destroyed Bayra.
Archaeological Area of Cultural Interest
In 2004, the Junta de Andalucia declared the ruins an Archaeological Area of Cultural Interest. In 2019 it was announced that further excavations would take place but to date (July 2020), nothing has happened. The Coronovirus outbreak and subsequent economic crisis will probably delay any further work. In the meantime there are a few informative posters that can be read when you climb the hill.
Note: This article may contain affiliate/compensated links. That means that if you book through our link, we may earn a small commission (at no extra cost to you). For full information, please see our disclaimer here.
---
Do not miss visiting
Vera and Vera Playa
Places to go in Vera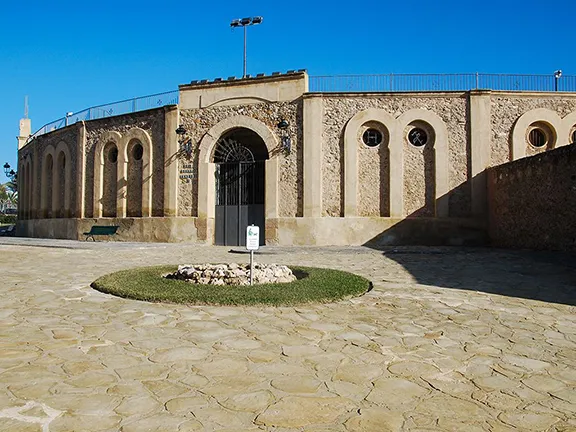 Museo Taurino de Vera
---