Laguna de Fuente de Piedra
Fuente de Piedra is a Nature Reserve in Malaga Province famous for its flamingoes
By Nick Nutter | Updated 5 Oct 2022 | Málaga | Birdwatching | Login to add to YOUR Favourites
or Read Later
This article has been visited 6,773 times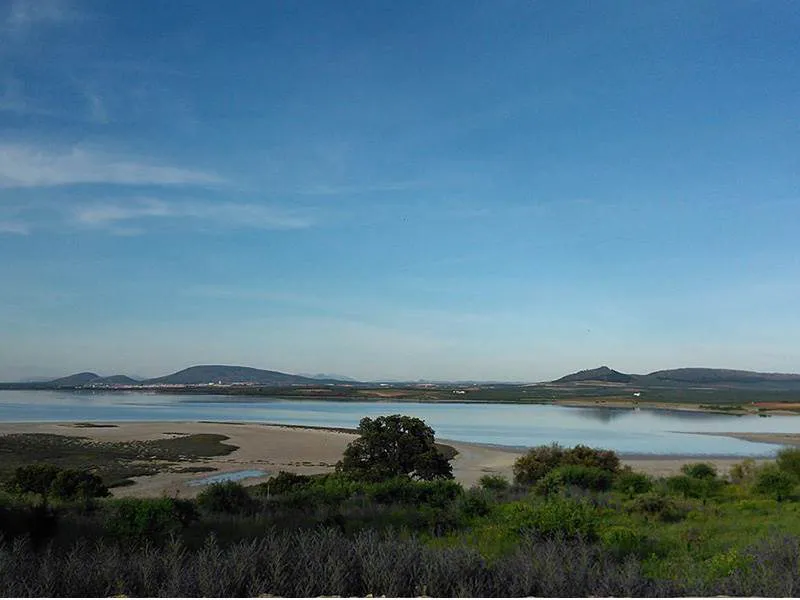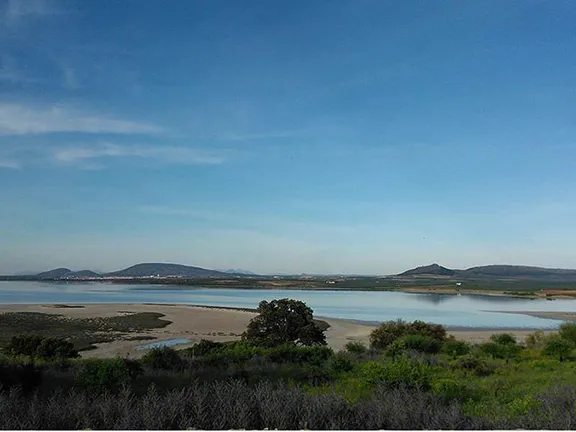 Fuente de Piedra
The Fuente de Piedra lagoon near Antequera, with an area of 1,400 hectares, is the largest in Andalucia. Water levels in the lagoon alter regularly depending on the rainfall. The lagoon is fed by two streams, the Santillán and El Humilladero and an undergorund stream beneath the aquiferous land and is a very fragile ecosystem. A number of smaller lagoons nearby, notably the lagoons of Campillos and La Ratosa, some of which are also nature reserves, make up a total area of 3,000 hectares.
Flora at Fuente de Piedra
The lagoon is extremely saline and, during warm weather, salt deposits form on the surface. These were exploited from Roman times right through to 1950. The vegetation has adapted to the saline conditions and you will find bamboo, reeds, salt cedars, dog rose and typical Mediterranean scrub.
Largest colony of flamingos in Spain
Flamingos Fuente de Piedra
The fauna includes the largest colony of flamingoes on the Iberian Peninsula, the only European colony to rival it is in the Camargue in France. The flamingoes take advantage of the canals, dykes and walls that were built to enable the extraction of the salt. Other aquatic birds that make the lagoon their home include the gull billed tern, the slender billed gull, white storks, the northern shoveler, the common goose and avocets. There are also a fair number of migratory birds that appear in winter, the sandpiper and some raptors.
Interpretation Centre
Black Winged Stilt Fuente de Piedra
There is a large reception and interpretation centre with excellent information about the flamingoes, the geology of the area, and a viewing window with panoramic views across the lagoon. In addition there are paths leading you to and around a number of the smaller lakes that make up the reserve as well as round the main lake. They all offer good spots from which to see the birdlife.
More sightings at Fuente de Piedra
Coot Fuente de Piedra
Avocet Fuente de Piedra
Shoveller Fuente de Piedra
For opening times of Fuente de Piedra
Note: This article may contain affiliate/compensated links. That means that if you book through our link, we may earn a small commission (at no extra cost to you). For full information, please see our disclaimer here.
---
More Birdwatching in Málaga province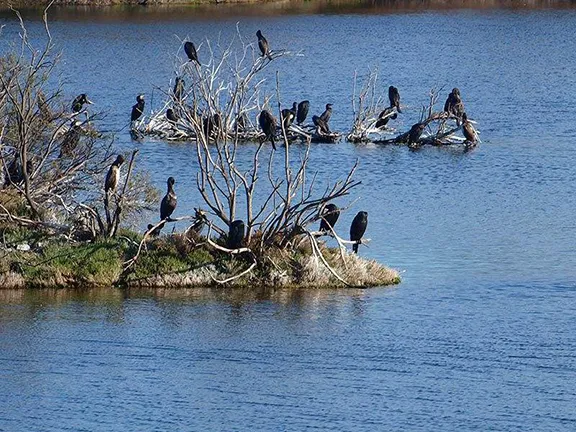 Guadalhorce Estuary