Canyoning in the Rio Verde
For canyoners, the Rio Verde, green river, is wonderful. Apart from the canyoning, the valley and ravine host some extraordinary fauna and flora
By Nick Nutter | Updated 15 Mar 2022 | Granada | Places To Go | Login to add to YOUR Favourites
or Read Later
This article has been visited 4,459 times
The peaks of the Sierras de Tejeda, Almijara and Alhama Natural Park act as a natural border between the provinces of Malaga and Granada. The Tejeda and Almijara mountains are located on the Malaga side, in the heart of the Axarquía region. Alhama corresponds to the westernmost part of the province of Granada. From the peak of Tejeda you can see, from its 2,065 meters of altitude, spectacular views of the Mediterranean coast about 23 kilometres away, and the neighboring mountains, frequented by hikers, mountaineers and canyoners. The Rio Verde rises in these mountains near Otivar and cuts through the limestone until it enters the Mediterranean Sea at Almuñécar. This is our destination.
For canyoners, the Rio Verde, green river, is wonderful. Apart from the canyoning, the valley and ravine host some extraordinary fauna and flora, but first canyoning. There are two recognised routes, the first is good for beginners and to practice, the second is a challenge.
Caños Cruzados
The easiest route starts at the Caños Cruzados waterfall. It is reached either by continuing down from the challenging Madroñales canyon route or taking a hiking trail. This classic descent has enough jumps and abseiling pitches for even the experienced canyoner.
Madroñales Canyon
This route, upstream of Caños Cruzados, has a technical and exciting descent at the Cuevas de Funes waterfall. Only for the bold, this pitch is relatively quiet.
Flora and Fauna in the Rio Verde valley
Predominantly Mediterranean forest, rosemary, rockrose and mastic, the nature loving canyoner may also see some more unusual plants such as the Pinguicula vallisneriifolia species, better known as Andalusia grasilla, a carnivorous flycatcher plant. In the air you may well spot a golden eagle or a peregrine falcon. Otters like the clean water and families of mountain goat balance delicately on rocky platforms. The mountain goat is nature's natural climber and canyoner.
Canyoning Safety
Canyoning should only be attempted with experienced guides who have the necessary permits and arrange insurance and provide all the equipment required to participate in this exciting activity safely.
Note: This article may contain affiliate/compensated links. That means that if you book through our link, we may earn a small commission (at no extra cost to you). For full information, please see our disclaimer here.
---
Do not miss visiting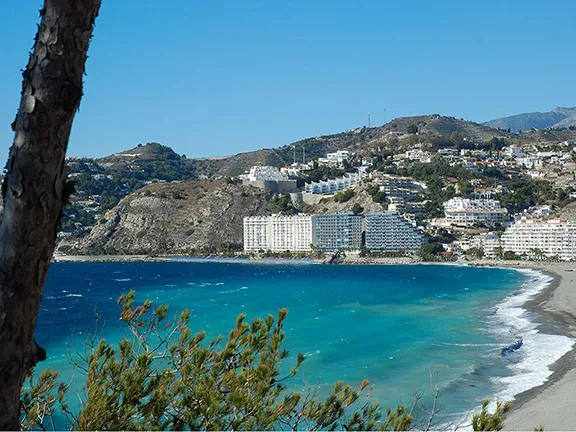 Almuñécar
Places to go in Almunecar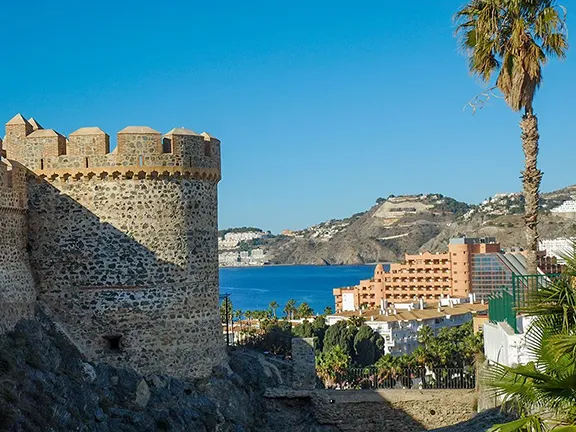 Castle of San Miguel
Loro Sexi Ornithological Park
El Majuelo Fish Salting Factory
Museums and Galleries in Almunecar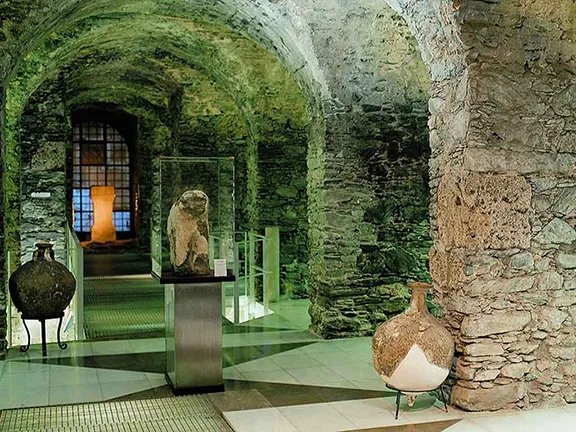 Archaeological Museum Cueva de Siete Palacios
---