Cascada de la Cimbarra Paraje Natural
The most beautiful and spectacular waterfall is the Cimbarra on the Guarrizas river
By Nick Nutter | Updated 16 Mar 2022 | Jaén | Parks | Login to add to YOUR Favourites
or Read Later
This article has been visited 3,714 times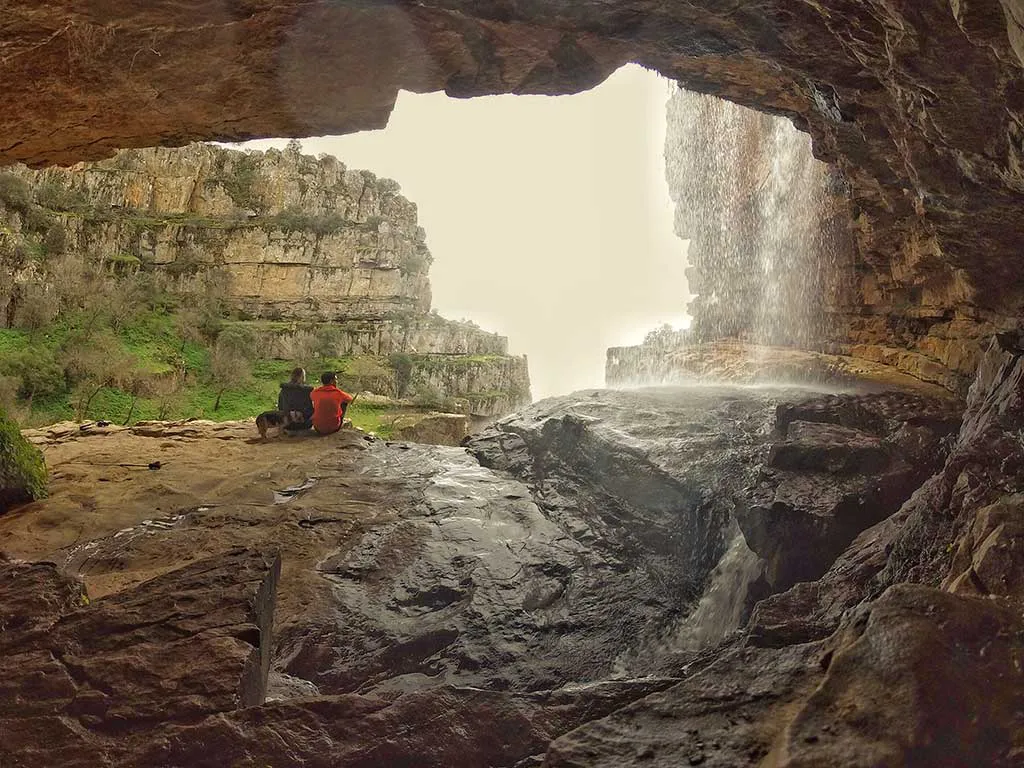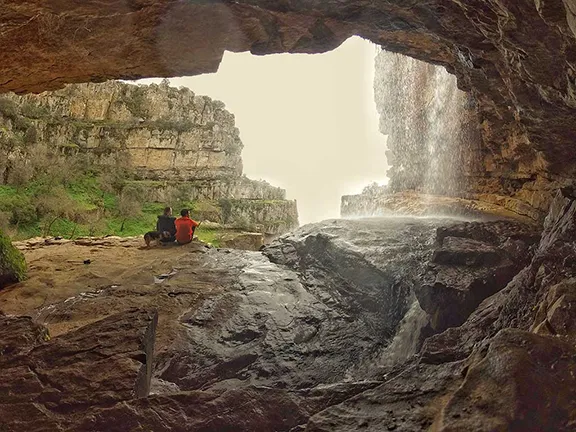 Paraje Natural Cascada de la Cimbarra
The Cascada de la Cimbarra Natural Park is a couple of kilometres east of the Despeñaperros Natural Park and just south of the small town of Aldeaquemada. It is one of the most remote areas in Andalucia.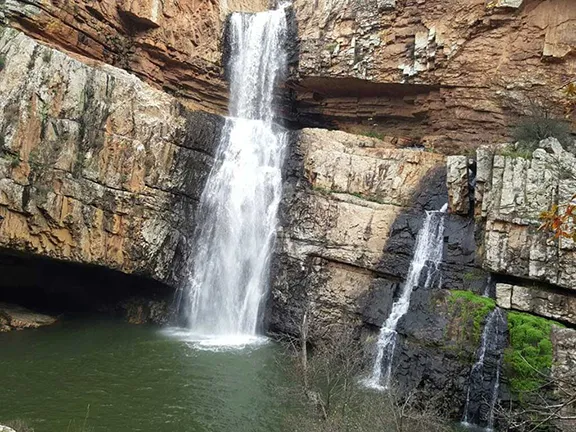 Paraje Natural Cascada de la Cimbarra
The Paraje Natural Cascada de la Cimbarra is famous for its waterfalls and cascades that formed in the Armorican quartzite rock as a result of a fault line many hundreds of thousands of years ago.
Paraje Natural Cascada de la Cimbarra
The most beautiful and spectacular waterfall is the Cimbarra on the Guarrizas river. Other waterfalls well-known for their beauty, are Cimbarrillo, in the Martín Pérez river, and María Antonia, in the Cimbarrilla river.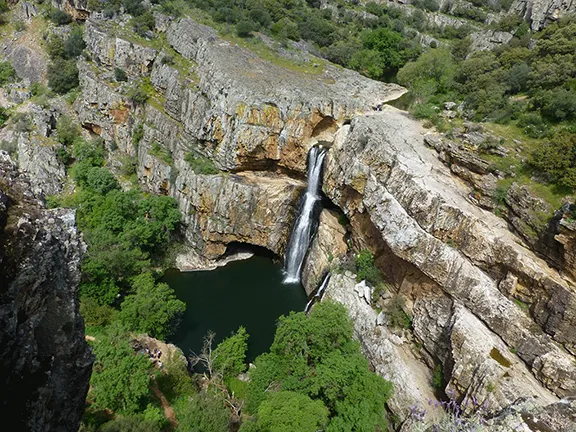 Paraje Natural Cascada de la Cimbarra
The spectacular landscape consists of typical Mediterranean shrub, holm and cork oaks with stone pines and black pines, part of a reforestation programme. These landscapes are home to many animals, among which the most notable are predators such as foxes and genets; birds such as the golden eagle, Bonelli´s eagle and the Eurasian eagle owl; and otters that reside in the river beds.
Humans have lived in the area for thousands of years, there are many prehistoric sites in the park. Neolithic people created rock paintings in La Tabla de Pochico, up on the hill of Cimbarra, and Monuera and Desesperada, leading to their declaration as World Heritage sites by UNESCO, part of the 68 items of cave art in Almeria, Granada and Jaen provinces, that are included in Rock Art of the Mediterranean Basin on the Iberian Peninsula.
Note: This article may contain affiliate/compensated links. That means that if you book through our link, we may earn a small commission (at no extra cost to you). For full information, please see our disclaimer here.
---