Pristine seaside town of Aguadulce
Sheltered by a cliff, the pristine seaside village of Aguadulce (Sweet Water) is just 8 kilometres from Almeria city and in a different world
By Nick Nutter | Updated 26 Mar 2022 | Almería | Villages | Login to add to YOUR Favourites
or Read Later
This article has been visited 6,644 times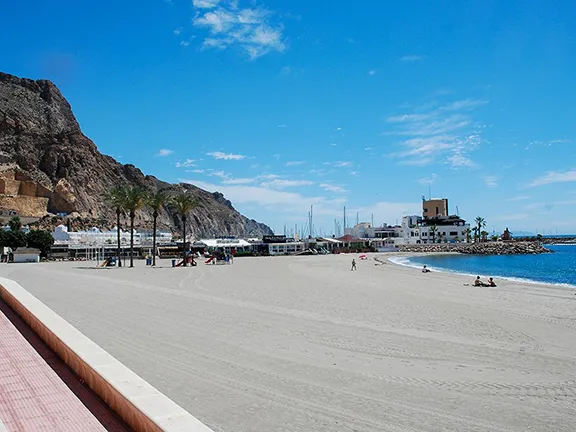 Sheltered by a cliff, the Mediterranean seaside village of Aguadulce (Sweet Water) is just 8 kilometres from Almeria city and in a different world.
Until 1927, Aguadulce, a one track town with little more than 200 residents, a grocery store and a garage, belonged to the municipality of Enix. The place racked up so much debt that it became bankrupt and was taken over by Roquetas de Mar, soon after which the fortunes of the town began to change.
Visitors from inland started to arrive at this pristine bay. They rented or purchased houses in the town for the summer. In those days there were no facilities on the beach and the track down from the small town was rough and precipitous. The annual holidaymakers built prefabricated beach huts that, each year, were dismantled and taken back to their rented house at the end of the season, to be brought out again the following year.
In 1964 Aguadulce was declared the First National Interest Centre in Spain. Today the resort has a smart marina, hotels and self catering apartments right on the beach that save the need for building your own beach hut. Chiringuitos and beachside restaurants and cafes cater for up to (pre Covid) 30,000 visitors each year.
Arecife Barrera de Posidonia (Posidonia Barrier Reef)
Just off the broad, sandy Las Palmerillas beach is a breakwater and a natural reef. Both shelter a patch of Posidonia oceanico, commonly called Neptune grass, the Arecife Barrera de Posidonia. There are very few of these natural reefs left in the Mediterranean and the Posidonia Barrier Reef at Aguadulce is a Natural Monument. The reef serves as a refuge for more than 800 animal and plant species and constitutes a breeding and juvenile area for numerous fish species. Doradas, seabass, groupers, red mullet, bream, crappie, shrimp, crabs and sponges can be observed by snorkel diving from the virgin beach that offer spectacular underwater landscapes.
Aguadulce Marina
The cleanliness of the water extends into the marina. From the quayside you can gaze into the waters and see many of the species found on the reef together with, possibly, the largest grey mullet I have ever seen.
Note: This article may contain affiliate/compensated links. That means that if you book through our link, we may earn a small commission (at no extra cost to you). For full information, please see our disclaimer here.
---
Places near Roquetas de Mar municipality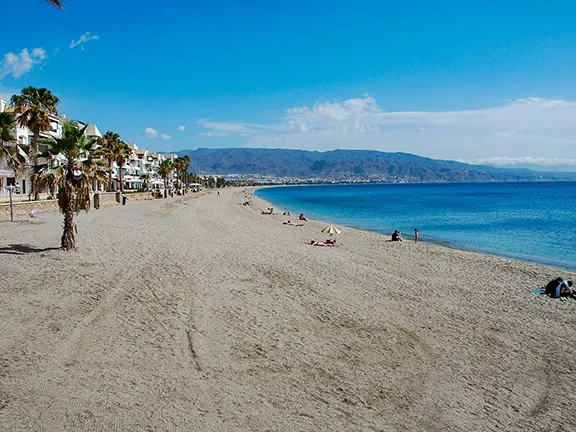 Roquetas de Mar
Places to go in Roquetas de Mar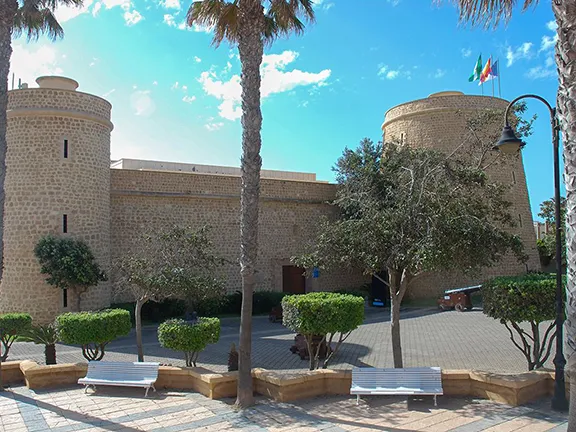 Castillo de Santa Ana
---