Guide to Benalmádena Pueblo and Costa on the Costa del Sol
Discover the best of Benalmádena, a colourful whitewashed village overlooking the resort area of Benalmádena Costa and Benalmádena marina. A Place in the Sun on the Costa del Sol
By Nick Nutter | Updated 28 Jul 2023 | Málaga | Villages | Login to add to YOUR Favourites
or Read Later
This article has been visited 19,140 times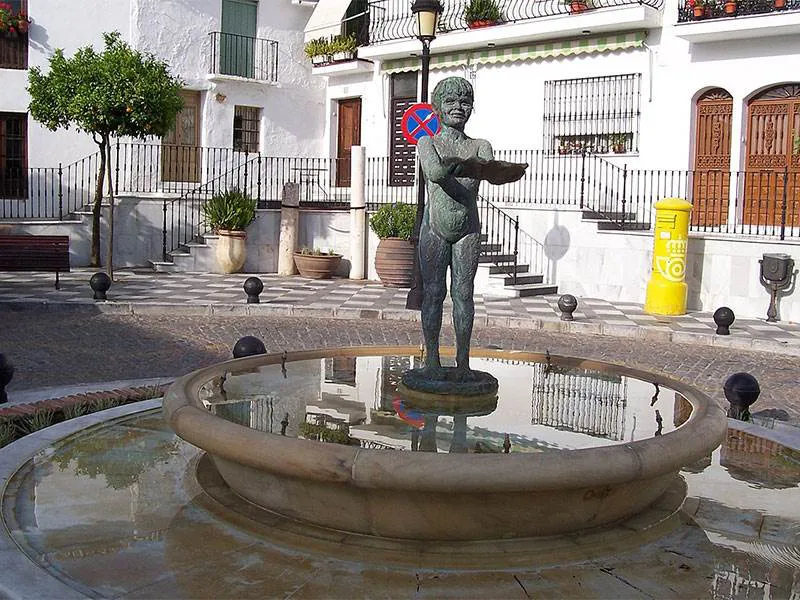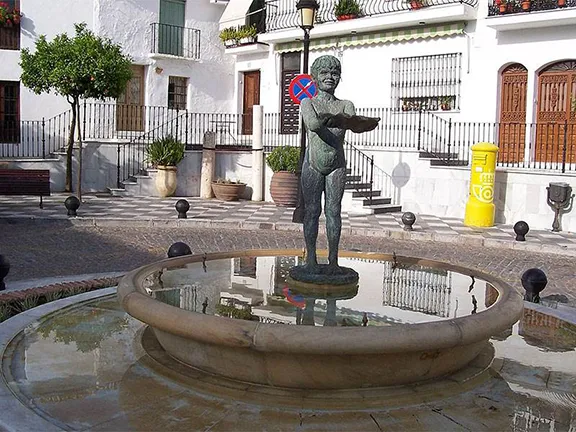 Niña de Benalmádena
Sandwiched between the resorts of Fuengirola and Torremolinos, Benalmádena was founded and named by the Moors. The name literally means 'Son of the Mines' and refers to the lignite mines in the hills behind the town that were an important part of the local economy. One mine, Mina del Trinidad, now abandoned, can still be explored with care. The mines were the reason for the foundation of Benalmádena Pueblo that is situated a kilometre inland from the coast and at an altitude of 280 metres.
Barbary Pirates and Torres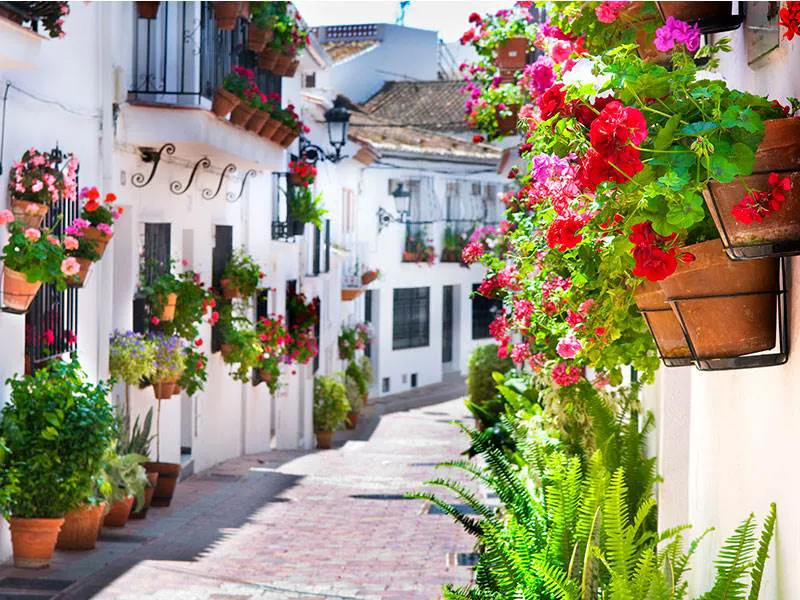 Benalmádena Pueblo
Its position, away from the shore, gave the population some protection from the scourge of this coast, the Barbary Pirates. In Benalmádena Costa, you will still find the remains of no less than three Torres or watchtowers that were used to give advance warning of a raid. Benalmádena was known as the 'Vigía de la Costa' or 'lookout post for the coast'. The remains of Torre Bermeja can still be seen at Avenida del Alay, Torre Quebrada in Torrequebrada, and Torre Muelle in the Torremuelle area of town.
Roman Villas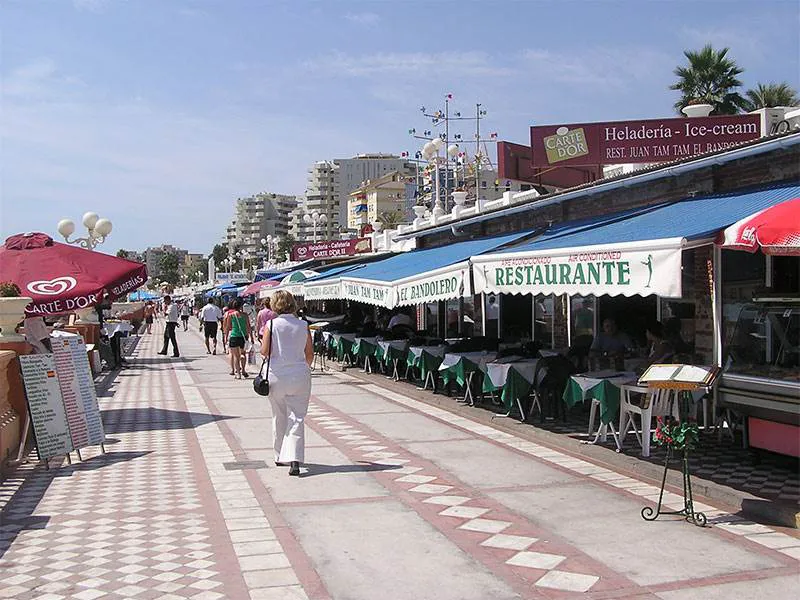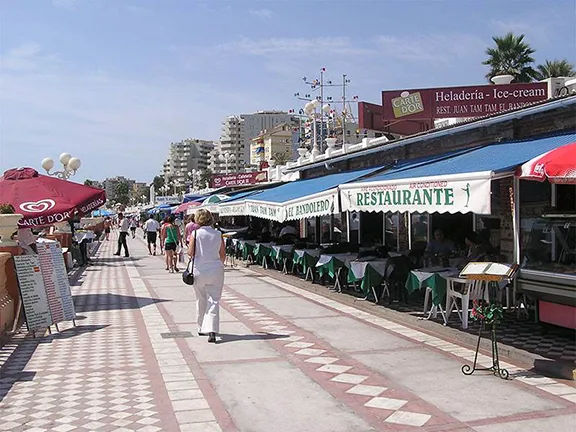 Benalmádena Paseo
The Moors, however, were not the first inhabitants. During the Roman period, there were at least three villas, one in the Torremuelle area, another in the Los Molinillos area, and the other in the Benalroma area. The full extent of these ruins is not yet known and all three are poorly preserved.
Benalmádena Pueblo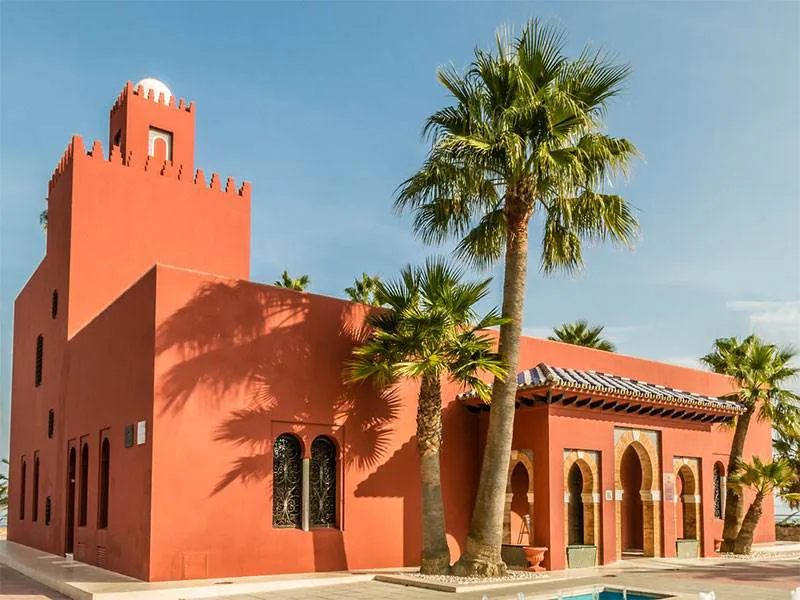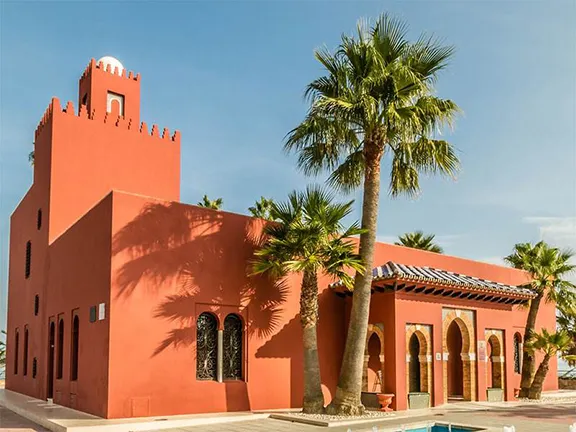 Bil Bil Castle
Today, the old town of Benalmádena is a picturesque, colourful, typical Andalucian village in the foothills of the mountains with sweeping views over the coast. Its narrow, flower-filled white cobbled streets (hot red geraniums appear to be the most popular plant) with the occasional shop or bar are well worth an hour or so.
In the evening, Benalmádena Pueblo is a favourite place to eat with many decent restaurants in the vicinity of Plaza de España. In the plaza, don't miss a wonderful sculpture called 'Niña de Benalmádena', 'the little girl of Benalmádena', a small girl holding out a seashell in her open hands.
Bil Bil Castle on Benalmádena Costa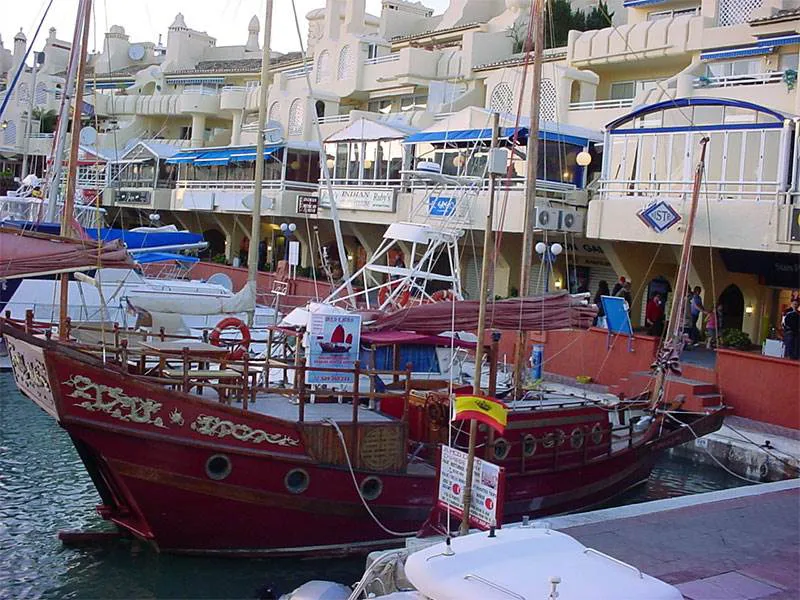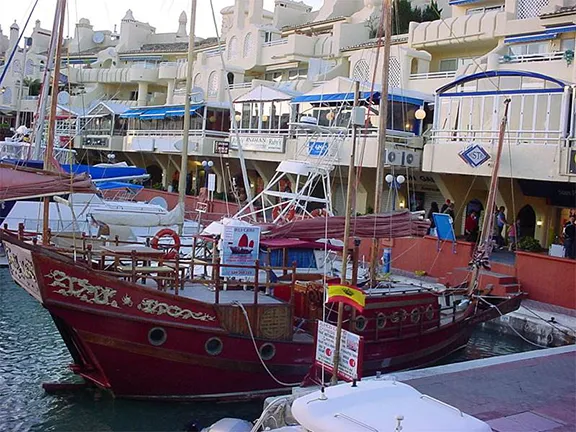 Chinese Junk
For most people though, Benalmádena Costa is their destination; with little wonder. There are ten kilometres of beaches ranging from wide and sandy on the main beach that runs from the marina in the north in front of the paseo with its shops, bars and restaurants to the anachronistic Bil Bil castle, to isolated rocky coves as you move towards Fuengirola in the west.
Bil Bil Castle, built in a Moorish style, was actually constructed in 1927 and serves as a centre for exhibitions, concerts and conferences.
Benalmádena Marina - Best Marina in the World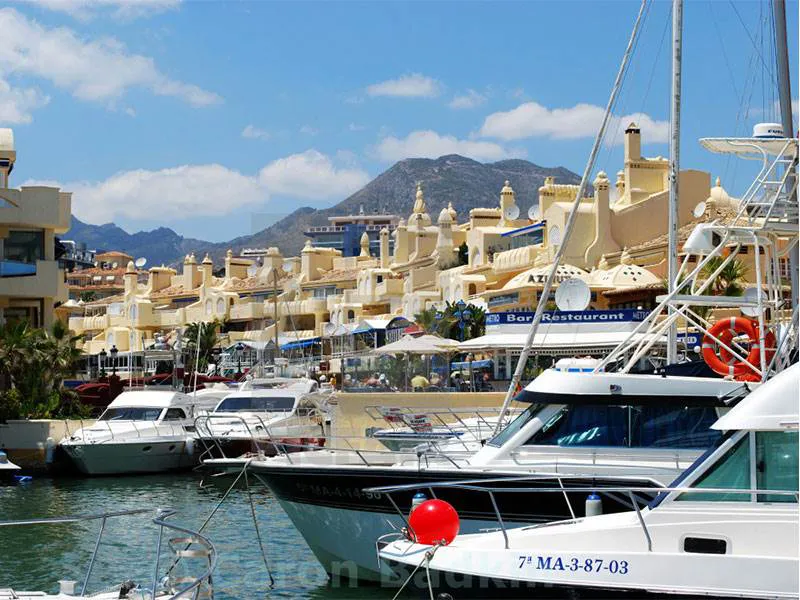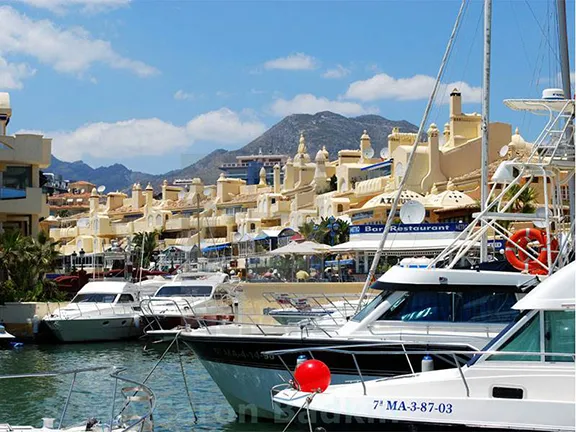 Benalmádena Marina
From Bil Bil, a pleasant walk takes you to the marina. This marina rates amongst the best in the world and has won the award of 'Best Marina in the World' several times since its opening in 1982. Combining the water and boat moorings with commercial buildings and residential property built upon islands, the unique effect created, is that of a whole community, unlike many other marinas where a sharp definition between landlubbers and 'yachties' seems to prevail.
The architecture of Benalmádena Marina onshore is a mix of Indian, Arabic and Andalucían and is surprisingly harmonious. Several little bridges span the water giving access to the innovative residential islands where three blocks of luxury apartments are housed. Cars are parked unobtrusively under awnings supported by huge carved pillars and small leafy gardens hide amphorae lying like lost treasures. Mosaic walls depict the sea's waves while the staircase leading to one of the entrances is a shimmering mosaic fish. The overall effect is pleasing and relaxing and whichever way you look you are surrounded by water.
The main part of Benalmádena Marina which looks out to the islands across the masts of the water's inhabitants is also adorned with huge mosaic pillars, the largest belonging to a large gateway where benches underneath beckon for a quick sit down to admire the surroundings. Shops abound with big names mingling with smaller boutiques and leatherwear outlets.
You could eat your way around the world with American, Spanish, Mexican, Italian and Argentinean restaurants tastefully vying for your custom or spend a lazy hour in one of the many waterside cafés dotted all around the marina.
Boating Trips
If being so close to all that water proves too tempting, why not jump aboard and head out to sea? There are a number of options if the ocean wave is calling you.
For simply getting from A to B, a ferry service operates between the Benalmádena Marina and Fuengirola running several times a day taking in the coastal sites en route.
If you fancy getting more involved, several sailboats go out into the Bay of Benalmádena, most offering you the chance to hoist the mainsail and weigh anchor. Cruisers also ply the bay where you can sit on the deck enjoying a nice G and T and let someone else do all the work. You could try a trip on a Chinese junk that is, believe it or not, authentic and from Hong Kong.
Here are some popular boating activities in Benalmádena:
Sea Life Centre
The port is also home to Sea Life, a fantastic modernistic aquarium with over 30 displays including an incredible tunnel where you walk seemingly submerged in the ocean whilst sharks cruise above you. This is a great attraction for children not least because they have the chance to touch the rays that raise their heads from their pool to gaze curiously at beings in a world outside their own.
Other themed displays cover the plant and fishy life found in rock pools, the Mediterranean Sea, in the Amazon, in tropical lagoons and on tropical reefs. Sea Life is much more than just a visitor attraction. They are also committed to working with WDCS, the global voice for the protection of whales and dolphins, and a number of organisations dedicated to protecting endangered species like the seahorse.
Read more about Sea Life here.
Pirate Adventure
Attached to Sea Life is a new attraction, Pirate Adventure which is a swashbuckling game of pitch and putt for the whole family. Each hole has its own unique challenge to overcome as you work your way around the lavishly themed course which includes treasure chests, gunpowder barrels and a pirate galleon all set amidst delightful landscaping. A treasure chest of fun for the whole family.
Butterfly House
On the outskirts of Benalmadena Pueblo, conveniently placed for the A7 road, is the Butterfly House. A semi-tropical jungle is home to dozens of species of moths and butterflies. A brilliant, colourful, display that enchants children, especially when the insects land on them. For those wanting to know more about butterflies and moths, the Butterfly House is a must see.
Learn more about Butterfly House here.
Place in the Sun
Due to its popularity with British tourists, Benalmadena regularly appears on the Channel 4 series, 'Place in the Sun'.
Where to Stay in Benalmadena
Looking for a place to stay in Benalmadena? Check out these holiday rentals.
The Studio - This studio close to Bil Bil Beach is a cozy spot for a solo traveller or a couple. Great value for money.
Apartamento Sun Beach - This beachfront property is spacious, comfortable and within walking distance to the marina and many pubs and restaurants.
New luxe Benalmádena Beach House - Newly-renovated holiday home with three bedrooms, a BBQ, private patio, and pool. Perfect for families and groups.
While you'll mostly find apartment rentals and holiday homes in Benalmadena, there are a few hotel options.
Hotel Las Arenas - Located opposite Bil Bil Castle, this beautiful hotel offers warm hospitality and modern and comfortable rooms, some with seaview.
Hotel Alay - This adults-only hotel offers simple, bright and spacious rooms, some with a terrace and/or seaview.
Or check out the latest deals in Benalmadena below.
Note: This article may contain affiliate/compensated links. That means that if you book through our link, we may earn a small commission (at no extra cost to you). For full information, please see our disclaimer here.
---
Places to go in Benalmádena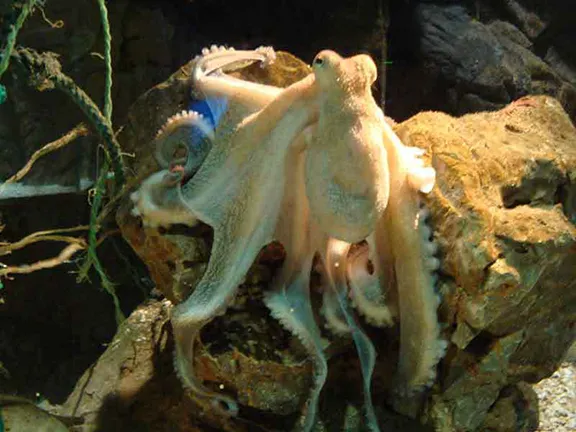 Sealife World Benalmádena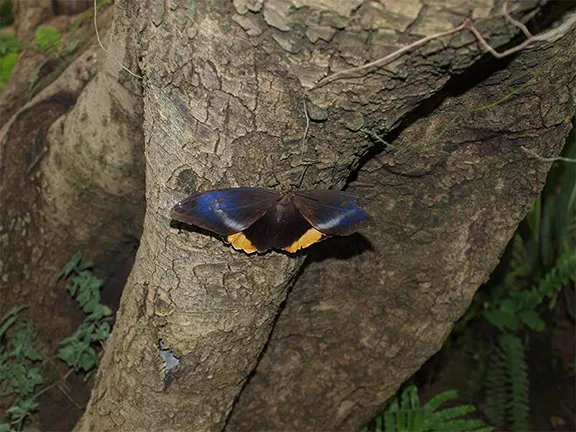 Butterfly House at Benalmadena
---