Jewish Necropolis
Jewish Cemetery of Lucena, Cordoba province, Andalucia, one of the most importand Jewsih ceneteries in Spain
By Nick Nutter | Updated 15 Mar 2022 | Córdoba | Places To Go | Login to add to YOUR Favourites
or Read Later
This article has been visited 4,258 times
Gold Menorah - Lucena
In 2006, a local was walking his dog through road works on the southern edge of the town. The dog found a human femur. At first treated as a murder investigation, possibly a mass grave from the Civil War, large numbers of Municipal and Guardia Police arrived at the scene. More bones were found and the municipal archaeologist was called in.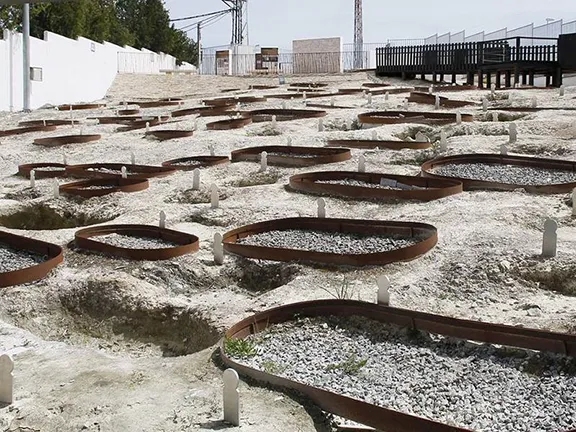 Jewish Cemetery Lucena
So was discovered what could be the most important Jewish cemetery in Spain. To date over 340 tombs have been discovered with the remains of 196 humans. The oldest tombstones date to the 8th and 9th centuries AD. The human remains examined are from the first half of the 11th century, the period Al-Yussena was at its most prosperous. The cemetery has been opened to the public and is now a valuable resource with information panels about the Jewish community in Spain and Lucena, about the Talmudic School in Lucena. Four tombs have been renovated to illustrate the four types of burial found in the cemetery. A fountain has been installed, a symbolic piece emphasising the purification process required by the Sepharic community in such a place, and there is also a recreation of a 'Wailing Wall'.
Note: This article may contain affiliate/compensated links. That means that if you book through our link, we may earn a small commission (at no extra cost to you). For full information, please see our disclaimer here.
---
Do not miss visiting
Lucena
Places to go in Lucena
Cueva del Angel
Museums and Galleries in Lucena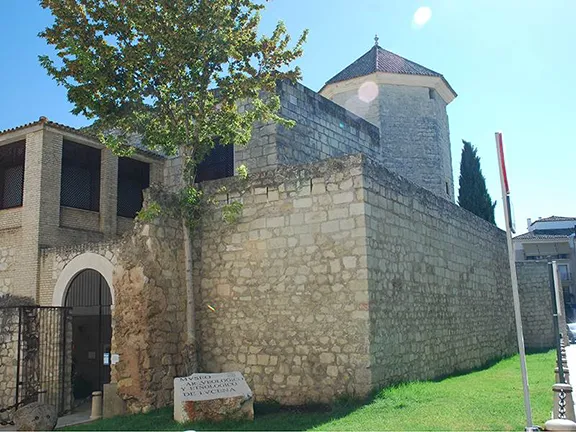 Castle and Archaeological Museum
---