Municipal Museum, Écija
Municipal Museum, Écija in Seville province, Andalucia, Spain. See the 'Wounded Amazon', Roman mosaics and a Turdetani gold plaque.
By Nick Nutter | Updated 18 Aug 2022 | Seville | Museums | Login to add to YOUR Favourites
or Read Later
This article has been visited 5,116 times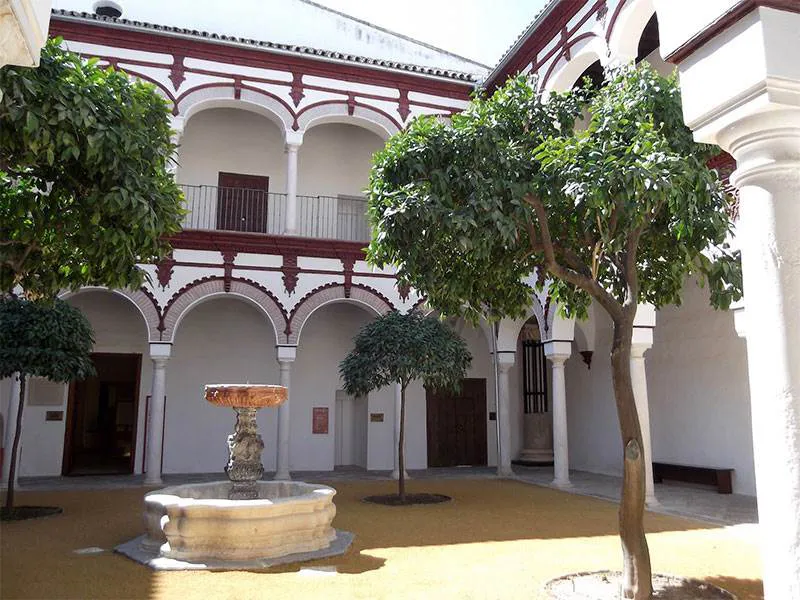 Palacio de Benamaji
The Municipal Museum of Écija is housed in the magnificent Baroque Palace, Palacio de Benamaji. Most of the exhibits are from Plaza España, beneath which was a Roman town called Colonia Julia Augusta Firma Astigitana.
The Wounded Amazon
Wounded Amazon
Of all the exhibits, the mosaics and the 'Wounded Amazon' stand out.
The 'Wounded Amazon' is a marble statue. It is a copy of a Greek sculpture created between 450 and 435 BC. The ancient Greeks felt a particular affinity for the Amazons, a mythical race of female warriors. Pliny the Elder recorded five bronze statues of Amazons in the sanctuary of Artemis at Ephesus; the 'Wounded Amazon of Ecija' is likely to be a copy of one of them. The copies are known as Sciarra type, and there are not many of them in existence. The statue was found beneath the Plaza España in 2002 and is acknowledged as being one of the finest of its type.
Mosaics
The mosaics were all found in buildings within the Roman town. They are considered to be one of the most important collections in the western Roman world due to their quality, variety and size. Three, in particular, could almost be mistaken for paintings; Seasons of the Year, Don del Vino, and the Triumph of Bachus.
Turdetani Gold Plaque
Turdetani Gold Plaque
Another exhibit of note is the Turdetani gold plague, again found in Plaza España. It is thought to be from the 7th century BC and manufacture locally, its design influenced by the eastern styles being introduced to the area by Phoenician traders.
Note: This article may contain affiliate/compensated links. That means that if you book through our link, we may earn a small commission (at no extra cost to you). For full information, please see our disclaimer here.
---
Do not miss visiting
Écija
---