San Fernando Carnival 10th to the 18th February 2024
San Fernando Carnival, from the 10th to the 18th February 2024, is almost as popular as the Cadiz Carnival.
By Nick Nutter | Updated 25 Apr 2023 | Cádiz | Events | Login to add to YOUR Favourites
or Read Later
This article has been visited 1,153 times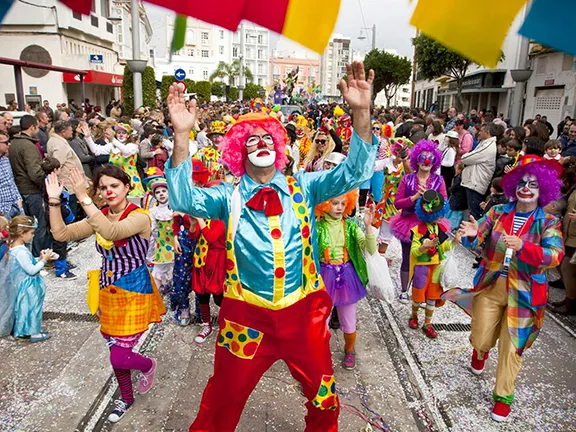 San Fernando Carnival
The San Fernando Carnival begins on the Saturday with the official opening, various contests and the tasting of local foods. The doubtfully named 'Gran Pollada Popular' that translates to 'Big Popular Cock' is actually a gastronomic feast of chicken wings, closely followed by the 'Quesada Popular', during which the best local cheese is chosen and the manufacturer of that cheese is named 'The Big Cheese' or 'Mayor Quesero'. Then you have the most popular tortilla, the most popular shrimp, and the 'Popular Gran Butifarrada'. Butifarrada is a type of sausage, quite delicious.
The contests and gastronomic offerings continue through the week with events centred on the Plaza Rey. You will discover many cultural activities, concerts, fancy dress contests and performances by the local choir.
The final Sunday sees the Grand Parade, floats, parades and carnival groups, not to mention the ubiquitous brass bands.
The San Fernando Carnival stands out as being one of the most humorous and fun carnivals in Andalucia.
Note: This article may contain affiliate/compensated links. That means that if you book through our link, we may earn a small commission (at no extra cost to you). For full information, please see our disclaimer here.
---
---