Scuba Diving and Snorkelling
Scuba Diving or snorkelling off the Mediterranean and Atlantic coasts of Andalucia is one of the most unforgettable experiences you will have
By Nick Nutter | Updated 31 Mar 2022 | Andalucia | Extreme Sports | Login to add to YOUR Favourites
or Read Later
This article has been visited 7,057 times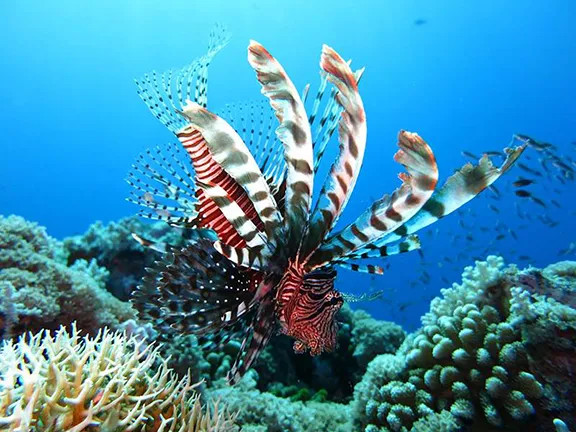 Scuba diving in Andalucia is one of the most unforgettable experiences you will have. Even snorkelling off the coasts of Andalucia is a rewarding experience. The coasts of Andalucia are home to an enormous diversity of marine life, part of the coast faces the Atlantic Ocean, part the Mediterranean Sea and the two meet and mingle in the Strait of Gibraltar.
Here we highlight ten superb snorkelling or scuba diving areas in Andalucia.
Cabo de Gata Níjar, Almería
The natural geopark, Cabo de Gata Nijar, is the most protected area of the Mediterranean coast. It has pristine beaches and crystal clear water with spectacular volcanic cliffs and reefs. The most outstanding enclaves of this natural space are the seabed formed by extensive meadows of sea grasses, authentic underwater forests which hosts a large amount of marine wildlife.
Costa de la Luz, Conil de la Frontera, Cádiz
With over 200 kilometresof unspoilt beaches, this is the coast where Atlantic meets Mediterranean. Off Cape Trafalgar lie hundreds of shipwrecks and the ecosystem includes immense tunas, Amberjack, grouper, dolphins and whales.
Bahía de Algeciras, Cádiz
La Linea de la Concepción, Gibraltar and Algeciras are good spots to explore the seabed that make the Intercontinental Biosphere Reserve of the Mediterranean Andalucia (Spain) – Morocco. Another favourite spot for divers is the Las Diaclasas reef in Punta Carnero, only suitable for more experienced divers due to sea currents.
Bahía de Cádiz
The Bay of Cádiz Natural Park is a shallow environment where the marshlands of Toruños, Sancti Petri and Trocadero all converge, surrounded by salt lakes and small lakes. It is a complex marine environment with extensive beds of sea grass, and a high bio diversity, much of which finds its way onto the seafood platters for which Cádiz is famous.
Tarifa, El Estrecho, Cadiz
The Straits are a natural funnel between Africa and Europe, only 21 kilometres wide. It is a place where the waters of the Atlantic Ocean meet those of the Mediterranean Sea. As such it is a place where species that migrate between the two seas congregate together. You can expect to see; whales, dolphins, turtles and sharks. In the vicinity of Tarifa there are plenty of diving spots for all levels of diver with the possibility of seeing octopus, moray eels, groupers and breams. Cala de Poniente, Cala de Levante or Las Piscinas are some of the most popular, and you should not miss Punta Marroquí and the wreck of San Andrés.
El Rompido, Costa de la Luz, Huelva
From the mouth of Guadiana river to Guadalquivir, a place where pristine beaches, dunes, marshes, pine groves, marinas and fishing villages coexist. A most outstanding diving area is Golden Stone, a mile off the coast in front of the lighthouse El Rompido, where an underwater mountain range is inhabited by rays.
Cantarriján, Costa Tropical, Granada
A short stretch of coast between Almuñecar and Motril that has great beaches and small coves. La Herredura is one of the top 10 diving sites in Spain due to its fauna diversity and the archaeological remains resulting from historical battles. The rocky reef of La Chicha is rich with wildlife and a favourite with underwater photographers.
Axarquia, Costa del Sol Oriental, Torrox and Nerja, Malaga
The eastern Costa del Sol offers many choices both for diving and snorkelling. Good examples are Torrox Costa and Nerja, places with little current activity and therefore ideal for beginners. Beaches like Calaceite, Los Tres Picos, Cueva de la Virgen, Burriana or Marina del Este are some of the most popular ones. In these areas we can see underwater species such as octopus, eels, sunfish and with a little luck, dolphins in seas dotted with coral. Algarrobo Costa Beach is also a good place for snorkelling because of its gravel floor.
Cliffs of Maro – Cerro Gordo, Málaga and Granada
The Natrure Reserve Cliffs of Maro – Cerro Gordo, also at the eastern end of the Costa del Sol, comprises 14 kilometres of hidden coves beneath cliffs. It is home to a rich biodiversity and unique rock formations and caves, large posidonia beds, home to sponges, corals, molluscs and lobsters that share habitat with fish such the grouper or the Moray eel.
Marbella and Estepona, Costa del Sol, Malaga
One of the main points for diving is Estepona, mainly the area known as 'Tubo Beach' area, which is reached by boat. Within this environment we find a fantastic underwater life on rocky bottoms littered with spider crabs, eels and crabs. Another place you should not miss is Placer de Bóvedas, named by many experts one of the top ten areas for diving in Spain. It is a 6km reef that runs from the coast of San Pedro de Alcantara (Marbella) and is suitable only for experienced divers. You may also have the opportunity to search the HMS Ark Royal that sank off Estepona after being torpedoed during WWII.
Note: This article may contain affiliate/compensated links. That means that if you book through our link, we may earn a small commission (at no extra cost to you). For full information, please see our disclaimer here.
---
More Extreme Sports in Andalucia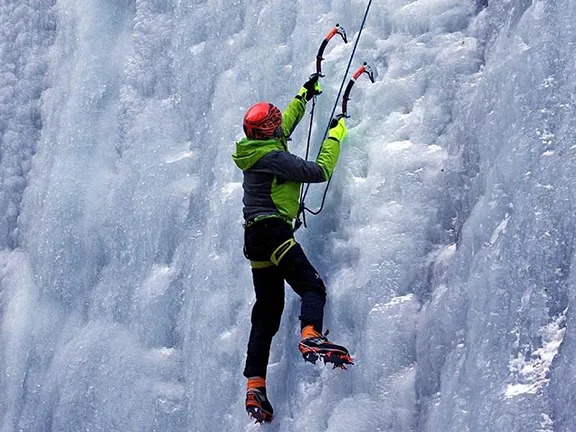 Ice Climbing
Windsurfing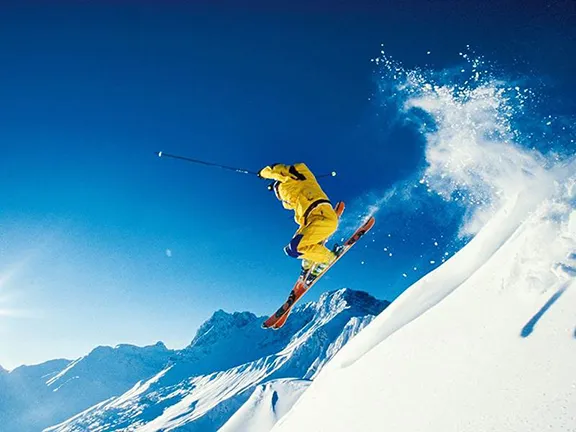 Skiing
---