El Argar 2200 BC to 1500 BC
The society known today as El Argar emerged rather rapidly in the southeast of the Iberian Peninsula about 2200 BC. They were unlike any society that had gone before.
The earliest signs of their presence are in Murcia where they established themselves in a thin strip of land, about 30 kilometres deep, that extended from the coast just west of present day Cartagena, 30 kilometres inland to the municipality of Pliego and then south west about 70 kilometres to the Mojacar municipality in Almeria and inland to somewhere near Arboleas.
Between about 2000 BC and 1750 BC their influence was extended along the coast west as far as The Granada - Málaga border, northeast as far as Alicante and inland to cover the copper and silver deposits in the eastern end of the Sierra Morena, a land area of over 35,000 kilometres.
By 1550 BC they were in a rapid decline and disappeared frm the archaeological record about 1500 BC.
Where the El Argar people came from, why their extremely hierarchical society developed as it did is a story that still has no satisfactory conclusion.
El Argar - Introduction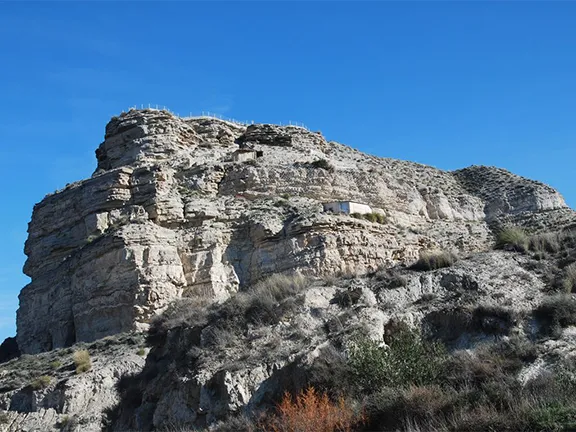 El Argar was the first State in the Iberian Peninsula from 2200 BC to 1550 BC ... >>>
---
The Origins of the Argar Society
The Argar Society originated in eastern Andalucia and western Murcia about 2200 BC ... >>>
---
Expansion of the Argar Society
From a core area in Almeria and Murcia the Agarian society expanded in Andalucia, Murcia and Alicante ... >>>
---