Sierra de Hornachuelos Parque Natural
Sierra de Hornachuelos is considered one of the best-preserved Mediterranean forests in the whole of Europe
By Nick Nutter | Updated 22 Sep 2022 | Córdoba | Parks | Login to add to YOUR Favourites
or Read Later
This article has been visited 2,897 times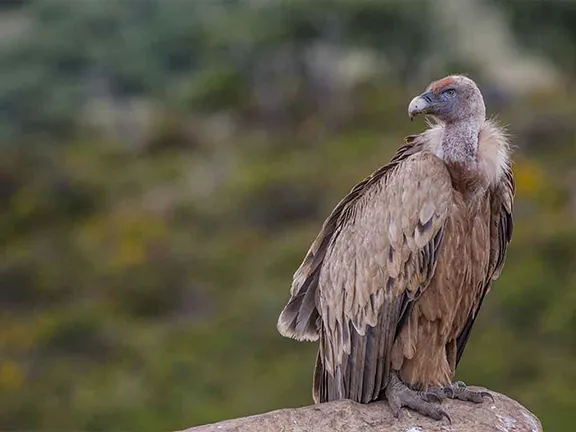 Griffon vulture Sierra de Hornachuelos
The northern parts of Andalucia, bounded by the Sierra Morena mountains are as remote as any you are likely to find in Spain. Thinly populated, often with natural vegetation, these areas are refuges for animals that once roamed the whole of the province but are now almost extinct.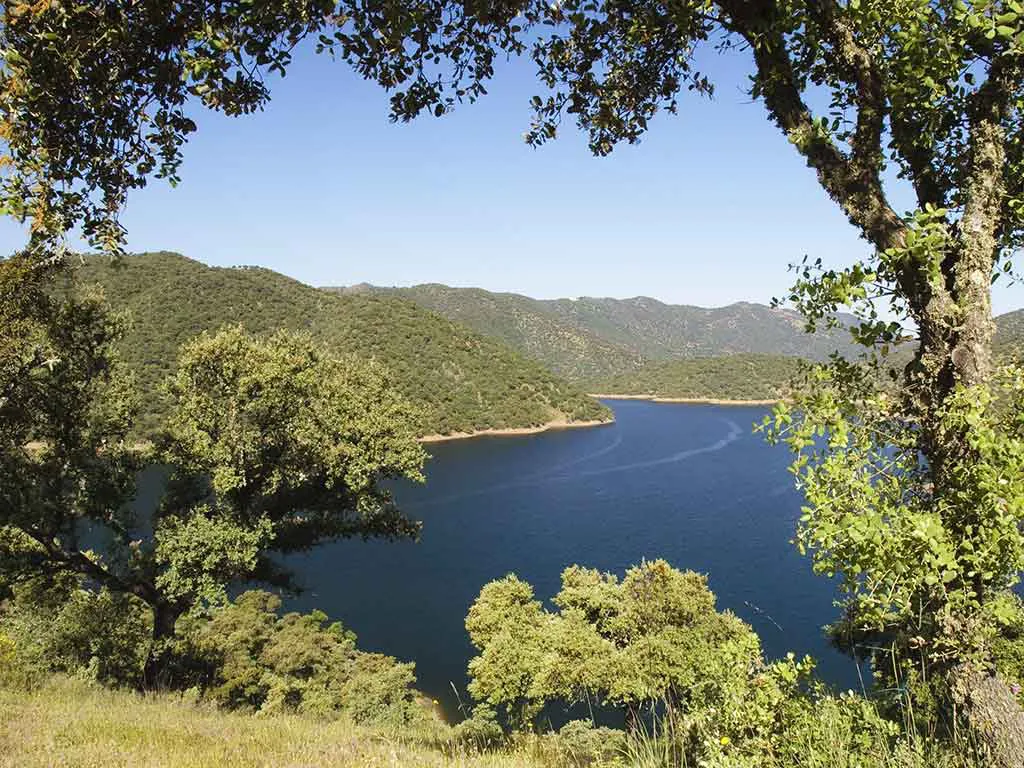 Bembezar reservoir
The Sierra de Hornachuelos Parque Natural is in the Sierra Morena Unesco Biosphere Reserve in the northern area of Córdoba province within easy reach from the small towns of Posada, Almodóvar del Río, Hornachuelos and the city of Córdoba itself.
Walkers Paradise
Sierra de Hornachuelos
This is a walkers paradise. The Sierra de Hornachuelos is considered one of the best-preserved Mediterranean forests in the whole of Europe. You will see holm and cork oaks, as well as gall and Andalusian oaks, bushes of lentisc, kermes oaks and strawberry trees, dwarf fan palms and myrtle. The ancient and evocative dehesa, a mixed woodland, pasture environment dating back to the Neolithic is very evident.
Wildlife in the Sierra de Hornachuelos
Stag in Sierra de Hornachuelos
About 95% of the park is natural woodland and it is home to several endangered species such as, the lynx, black vulture, black stork, golden eagle and Bonelli's eagle. More abundant are the wild boar and red deer. In fact, the best time to visit the Sierra de Hornachuelos Parque Natural is in autumn when the red deer are rutting. The temperature has cooled from the intense heat of summer and the air is redolent with the 'berrea', the roaring of the competing stags.
Other wildlife you may see include the Egyptian mongoose, genets and otters. Of the birds of prey, the Sierra de Hornachuelos is noted for having the largest colony of griffon vultures in Andalucia, over 100 pairs and one on the most important colonies of the endangered black vulture. You may also see golden eagles, short-toed eagles, buzzards, kestrels and goshawks.
Sierra de Hornachuelos Visitors Centre
The visitors centre "Huerta del Rey" is in the charming town of Hornachuelos, and it's a great place to go to understand the life in the park before actually experiencing it. You will be provided with useful information regarding the park's features, the walks, and the wildlife that lives there. Make sure you take in the night-stroll simulation, which underlies the contrasts between the day and nightlife of the park.
Some of the best walks are signposted and start at Huerta del Rey.
Note: This article may contain affiliate/compensated links. That means that if you book through our link, we may earn a small commission (at no extra cost to you). For full information, please see our disclaimer here.
---