Villaluenga del Rosario in the Sierra de Grazalema Parque Natural
Villaluenga del Rosario in the Sierra de Grazalema Parque Natural, the smallest municipality in Cadiz province and the highest of the Pueblos Blancos
By Nick Nutter | Updated 11 Apr 2023 | Cádiz | Villages | Login to add to YOUR Favourites
or Read Later
This article has been visited 4,414 times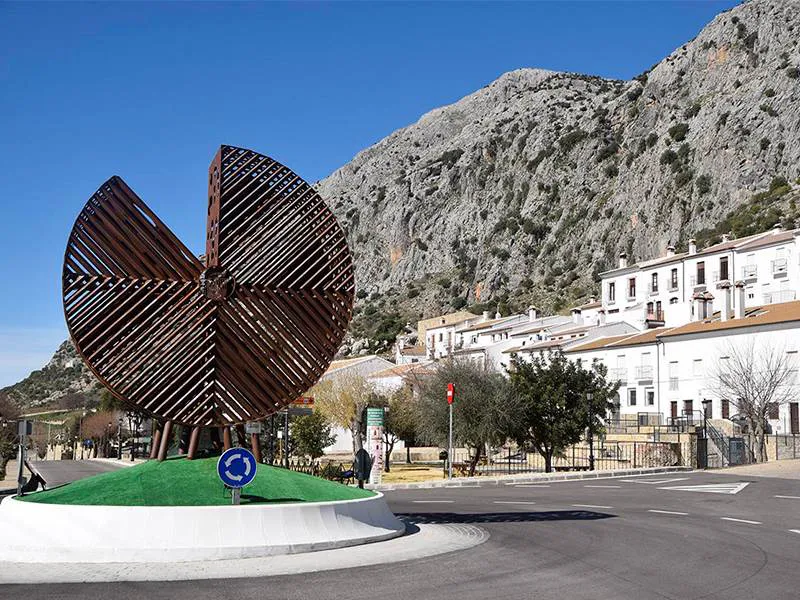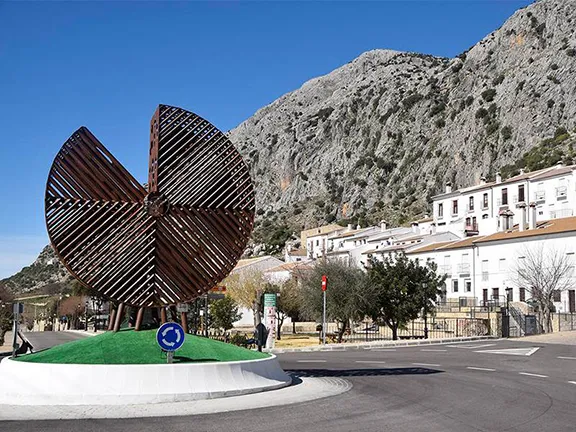 Village entrance
At an altitude of 858 metres, Villaluenga del Rosario, in the Sierra de Grazalema Natural Park, has two claims to fame. It is the highest village on the Pueblos Blancos route in the Sierra de Cadiz and, with a population of about 450 persons, it is the smallest municipality in Cadiz province.
Within the Grazalema mountains
Villaluenga del Rosario
The name of the village comes from its elongated plan; it is a very thin village, about 800 metres long and only 250 metres wide, in the narrow valley of the Arroyo Albarran. The limestone valley sides of the Sierra de Grazalema mountains rear up to the north and south. Villaluenga del Rosario is an ideal base from which to explore the Grazalema mountains.
Drovers route
Payoya goat
The village you see today is of Moorish origin although there are signs of a previous Roman occupation, an aqueduct and the road itself, the A374, which is an ancient droving route between Ubrique, Roman Ocurri, and Grazalema, that was well trod before the Romans arrived. Even today it is not unusual to see the local farmer with a herd of goats going from one pasture to another.
Payoya goat
Payoyo cheese
It is goats, or rather the milk from the goats, that has made the village. The local cheese is called payoyo, named after a unique breed of goat found only in this area. The breed, Cabra payoya, is endangered and the cheese, first manufactured in 1996, is one way to ensure the breed's survival. The cheese has won a number of awards.
Unusual Plaza de Toro
Cemetery
Two buildings are worth a visit. The ruined church of El Salvador has been converted into a very nice, tranquil, cemetery and the bullring that is built entirely of stone.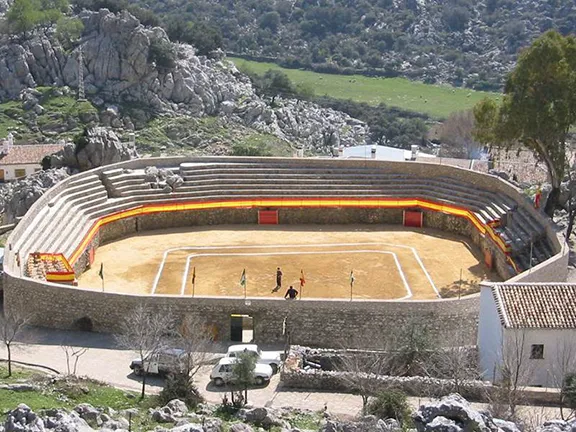 Plaza de Toros
Note: This article may contain affiliate/compensated links. That means that if you book through our link, we may earn a small commission (at no extra cost to you). For full information, please see our disclaimer here.
---
See all the Sierra De Grazalema Parque Natural articles here
More in the Sierra De Grazalema Parque Natural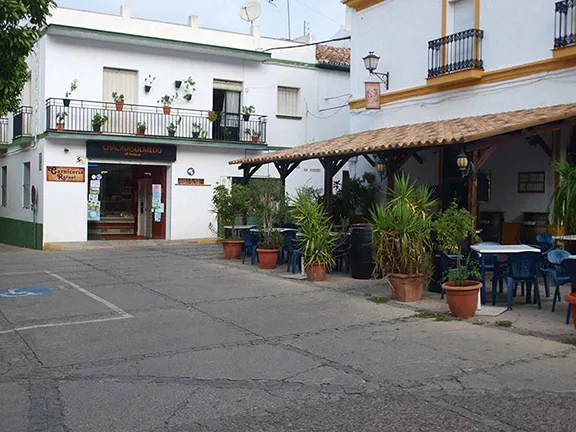 El Bosque
Zahara de la Sierra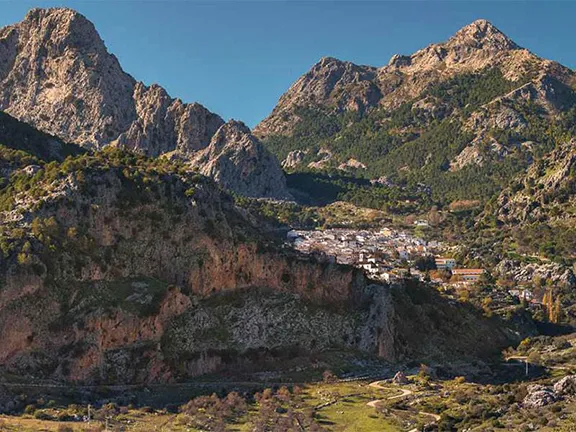 Sierra de Grazalema Parque Natural
---