Algeciras Carnival from the 16th to 18th February 2024
The Algeciras carnival in Cadiz province is held between the 16th to 18th February 2024 and is eagerly awaited by the population of the city.
By Nick Nutter | Updated 25 Apr 2023 | Cádiz | Events | Login to add to YOUR Favourites
or Read Later
This article has been visited 987 times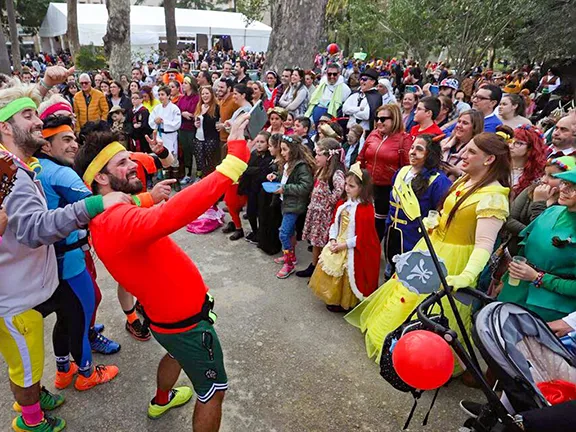 Algeciras Carnival
The Algeciras Carnival is held a few days before the begining of Lent. Both the city's population and the town hall contribute to the three day event that actually starts the previous week.
Free Culinary Tastings
During the week prior to the carnival, the "Adas" are celebrated in the city, a festival that allows free tasting of various types of gastronomic specialties in various parts of the city, especially those dishes linked to the sea and typical of the region.
In the days before the carnival the coronation of the queen ceemony takes place. You also have the election of the carnival nymphs, the queen and the infant nymph that take place in the María Cristina Park. The Opening Ceremony and the Official Contest of Carnival Groups held at the Florida Municipal Theater also take place, which due to the large number of chirigotas, comparsas and quartets ends late in the morning.
On Friday afternoon the traditional Carnival Parade takes place, while Sunday sees the Carousel and the awards ceremony for the winners of the Carnival Groups Contest.
Note: This article may contain affiliate/compensated links. That means that if you book through our link, we may earn a small commission (at no extra cost to you). For full information, please see our disclaimer here.
---
---