Castillo de Baños (Burgalimar Castle)
Castillo de Baños, in the Jaén town of Baños de la Encina is the oldest castle in Spain and the second oldest in Europe. It was built in 968 AD
By Nick Nutter | Updated 4 Jun 2023 | Jaén | Places To Go | Login to add to YOUR Favourites
or Read Later
This article has been visited 6,273 times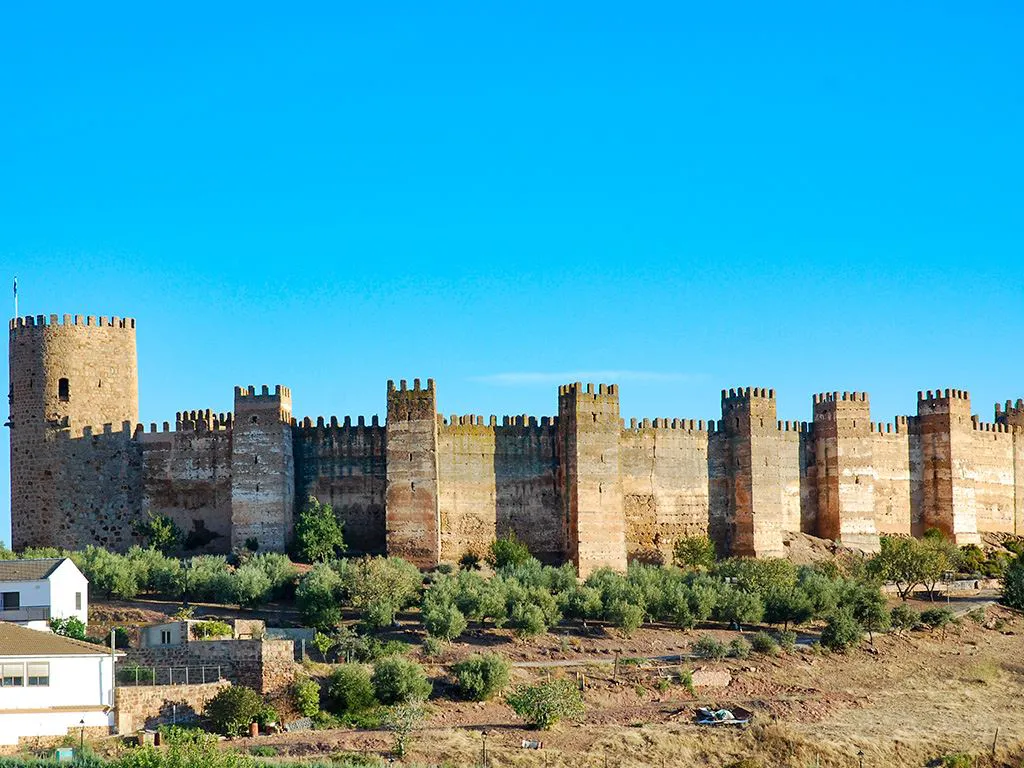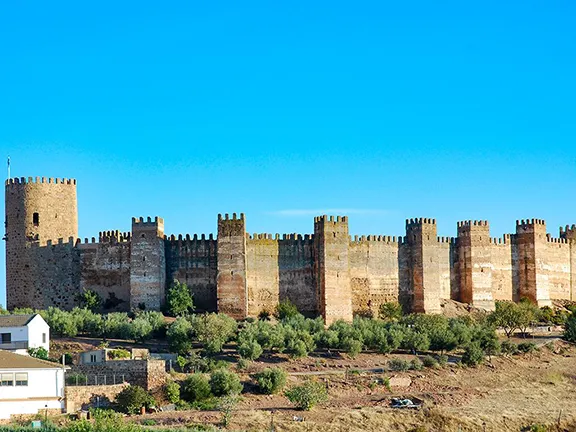 Castillo de Baños, in the Jaén town of Baños de la Encina
Castillo de Baños, in the Jaén town of Baños de la Encina is the oldest castle in Spain and the second oldest in Europe. It was built in 968 AD, during the Umayyad Caliphate of Cordoba period. The only castle still standing, in Europe, that is older, is Château de Doué-la-Fontaine in France, built about 950 AD. Castillo de Baños also happens to be the best-preserved fortified complex from this period in Spain, all excellent reasons to visit the town and castle.
Castillo de Baños courtyard
Castillo de Baños is also known as Burgalimar Castle (from the Arabic Bury al-Hamma – Castle of the Baths) and La Fortaleza de los Siete Reyes, Fortress of the Seven Kings, after becoming a favoured residence of no less than seven Spanish kings, Alfonso VII King of León and Castile (1126 – 1157), Alfonso VIII King of Castile (1158 – 1214), Alfonso IX King of León (1188 – 1230), Peter II King of Aragon (1196 – 1213), Sancho VII King of Navarre (1194 – 1234), Fernando III King of Castile from 1217 and King of León from 1230 as well as King of Galicia from 1231 - 1252 and Ferdinand II (known as the Catholic King) King of Aragon from 1479 to his death in 1516. As the husband of Queen Isabella I of Castile, he was King of Castile from 1474 to 1504 as Ferdinand V. Four of those kings had to forcibly take the castle from the Muslim occupiers of al-Andalus. The castle should not be confused with a seaside village of the same name in Granada province.
Castillo de Baños south gate
The castle was constructed on the orders of Caliph Alhakén II to guard the approaches to al-Andalus at the top end of the Guadalquivir valley. The fortress is an oval, over 100 metres in length with a crenelated wall studded with fourteen square turrets and one large tower, the Tower of Homage, constructed later in 1466. A small fortification in the centre of the castle courtyard disappeared about this time. There are two gates, one to the south between two towers and a less elaborate gate to the north. The southern gate has above it a machicolation, a covered gallery with holes set in the floor so that invaders could be pelted with missiles and noxious fluids from above. It is an impressive building and would have been a formidable obstacle on a small hill overlooking the town. Alhakén had ordered a series of fortifications of similar design to be built between the eastern end of the Sierra Morena all the way to Córdoba. The only other to survive as a ruin is the Castle of El Vacar at Espiel in Córdoba province.
Baños del Encina from castle walls
Considering the amount of action that took place at Castillo de Baños, it has survived surprisingly intact. Alfonso VII captured it in 1147 but it was subsequently lost after his death in 1157. Alfonso VIII and Alfonso IX together took the castle in 1189. It returned to Muslim hands three days after the Battle of Las Navas de Tolosa in 1212. Finally, in 1225, Ferdinand III took the castle when he definitively reconquered the region and it remained in Christian hands thereafter. Castillo de Baños next saw action during the Napoleonic Wars (known in Spain as the War of Spanish Independence) when it was captured by the French.
Baños del Encina from castle walls
The castle is open to the public for a small entrance fee.
Castillo de Baños homage tower
For opening times and prices of Castillo de Baños, click here
Note: This article may contain affiliate/compensated links. That means that if you book through our link, we may earn a small commission (at no extra cost to you). For full information, please see our disclaimer here.
---
Do not miss visiting
Baños de la Encina
Next in the Castles Of Andalucia series
Castillo de Castril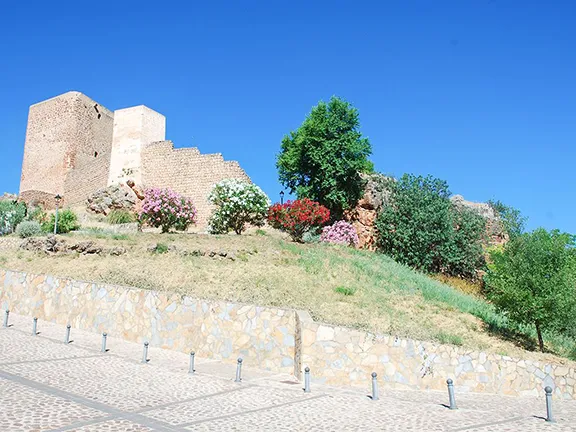 Castillo de Hornos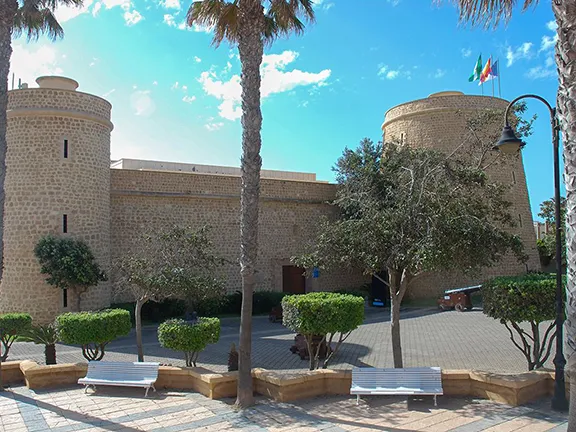 Castillo de Santa Ana
See the complete Castles Of Andalucia itinerary here
Next in the Castles Of Andalucia Itinerary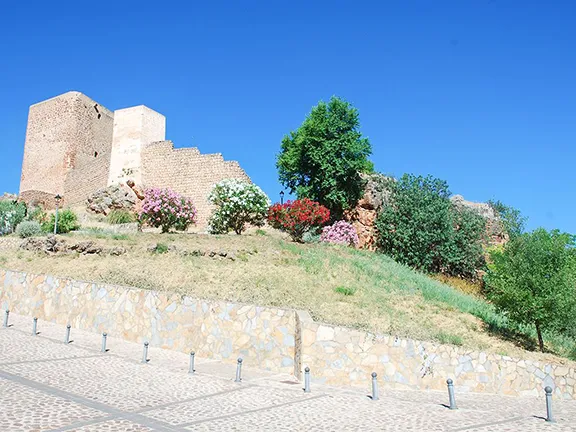 Castillo de Hornos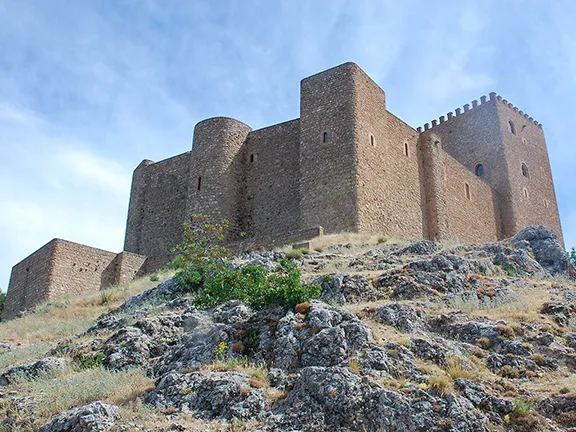 Segura de la Sierra Castle
Castillo de Castril
---