Castillo de Tabernas
Castillo de Tabernas, built in the 11th century, is a key fortress in a chain protecting the important trading route between Almeria city and Murcia.
By Nick Nutter | Updated 4 Jun 2023 | Almería | Places To Go | Login to add to YOUR Favourites
or Read Later
This article has been visited 2,688 times
Castillo de Tabernas
On a hill, overlooking and dominating the town of Tabernas, is Castillo de Tabernas or Tabernas Castle. When it was built by the Muslims, during the 11th century, it was a key fortress in a chain protecting the important trading route between Almeria and Murcia.
21st Century Reconstruction
Castillo de Tabernas
Today, not very much of the original construction is visible and the partial restoration, dating to the late 20th century, is pretty obvious. A professional excavation of the castle in the early 21st century, revealed the original foundations, evidence of a couple of towers and a largely intact water cistern. Still, the castle is open to all and from its ramparts you have a fabulous view of the town and the valley that the castle protects. It is also easy to imagine its past splendor.
Within the Castle Walls
Castillo de Tabernas
In 1489, Tabernas Castle was part of the Emirate of Granada and was handed over to the Catholic Monarchs, Queen Isabella I of Castile and King Ferdinand II of Aragon. Ferdinand actually stayed in the castle prior to embarking on his siege of Almeria city. The capitulation papers were signed within the castle walls. Almost three years later, the monarchs were again at Castillo de Tabernas before leaving to accept the capitulation of Granada city.
The crumbling walls
Castillo de Tabernas
The neglected castle gradually crumbled until, in 1522, it was apparently in a ruinous state. In 1560, the city elders in Almeria requested funds from the then monarch, Charles V, the Holy Roman Emperor, to restore the castle. Although some work took place, by the end of the 16th century the castle was abandoned.
Homage Tower
Castillo de Tabernas
Events during the Peninsula War in the early 19th century further damaged the castle. Then, in 1969, during filming of the biographical war film, 'Patton', the remaining main gate was accidentally destroyed. It's replacement, installed during the last renovation, looks somewhat out of place.
Looking up to the walls
Castillo de Tabernas
Note: This article may contain affiliate/compensated links. That means that if you book through our link, we may earn a small commission (at no extra cost to you). For full information, please see our disclaimer here.
---
Do not miss visiting
Tabernas
Places to go in Tabernas
Fort Bravo Hollywood
Next in the Castles Of Andalucia series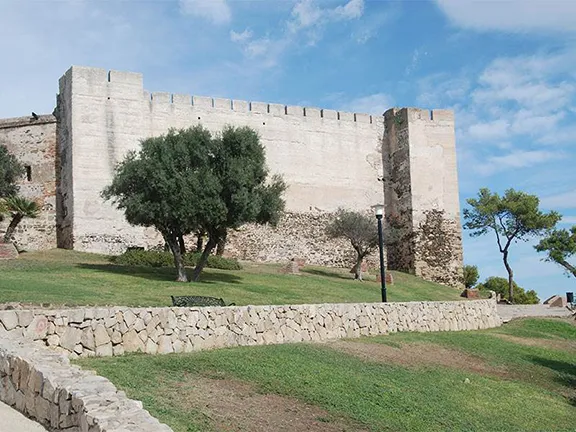 Castillo Sohail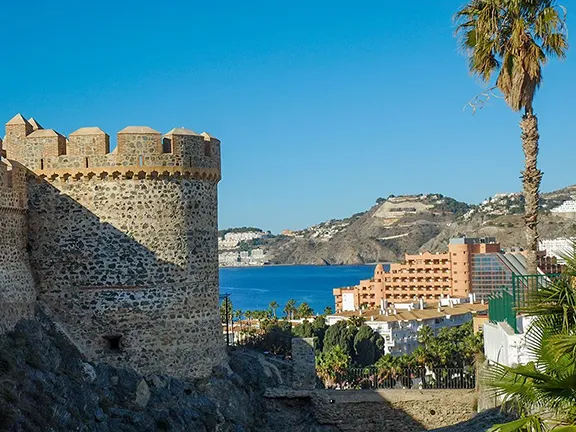 Castle of San Miguel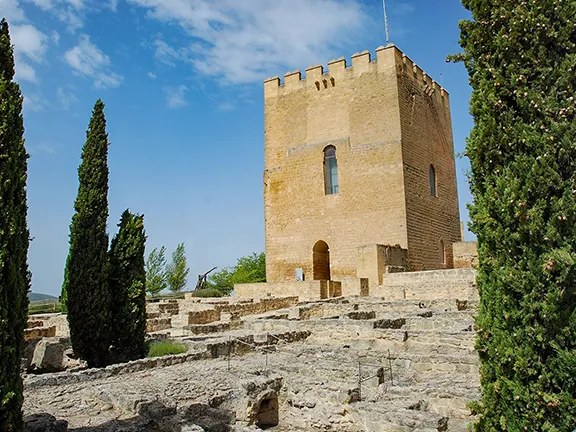 Fortaleza de la Mota
---