Cortes de la Frontera is on the edge of the Sierra de Grazalema Parque Natural
Cortes de la Frontera is on the edge of the Sierra de Grazalema Parque Natural, overlooking the spectacular valley of the Rio Guadiaro in Malaga province, Andalucia, Spain
By Nick Nutter | Updated 4 Jun 2023 | Málaga | Villages | Login to add to YOUR Favourites
or Read Later
This article has been visited 11,696 times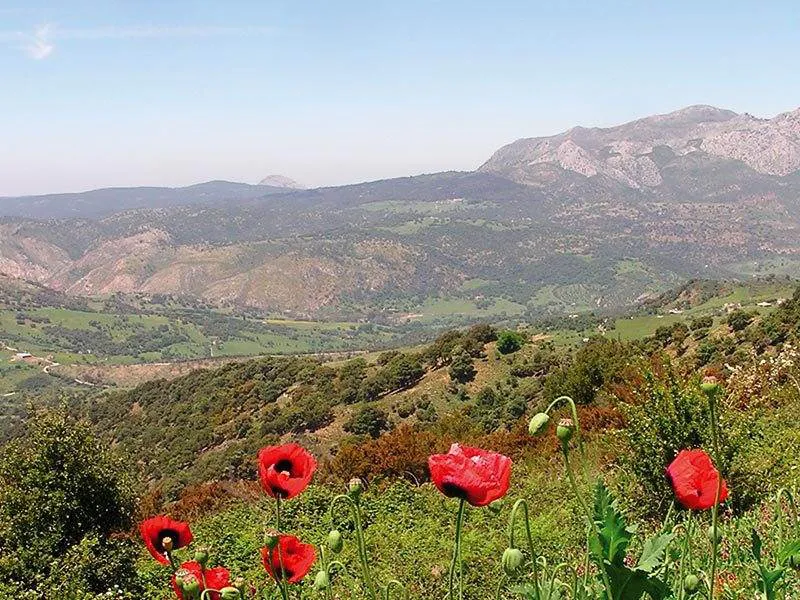 Rio Guadiaro Valley
At an altitude of 623 metres, situated between the natural parks of Alcornacales, Sierra de las Nieves and Sierra de Grazalema with the Serrania de Ronda mountains in the background and overlooking the spectacular valley of the Rio Guadiaro, Cortes de la Frontera is one of the most attractive white villages in Andalucia.
Ayuntamiento Cortes de la Frontera
It was also one of the wealthiest villages until recent times due to the cork industry that was located there. You can still see evidence of this wealth in the town. The Ayuntamiento in the town square was constructed in 1784 with a neo classical facade that would not be out of place in Seville, Granada or Cadiz.
Shell Grotto
Wandering around the town you will also notice tiled plaques that tell you about the industries, the local products, including cattle, grain and honey, and the history of the town. You will also see eccentricities like a wonderful grotto built onto the side of an old house.
History Plaque Cortes de la Frontera
The first to arrive in the vicinity of Cortes were the Phoenicians, some authorities date that event as early as the 11th Century BC. They were followed by a Greek influence and then the Romans. The remains of the settlement they built is a few kilometres outside town at Cortes el Viejo in the Sierra de la Blanquilla. During the Moorish occupation the town was briefly retaken in the 13th Century by the Christian King Fernanado III but not finally conquered by the Catholics until Rodrigo Ponce de Leon, Marquis of Cadiz, took the town in 1485 only seven years before the Moors were finally vanquished. There are tiled plaques commemorating both events.
Cortes De La Frontera
Close to the bullring, if you follow the signs for the tourist information office, you will come to a Visitors Centre. Apart from a selection of some of the best and most recent walking maps and books in Andalucia there is a walk through multimedia, interactive display of the three Natural Parks that is well worth visiting. The opening hours are a little flexible, so it is worth ringing first, 952 154 599.
A traditional and profitable cattle rearing industry in the area paid for one of the largest bullrings in the Serrania de Ronda that was built in 1894 and restored in 1921. The annual feria features a renowned cattle fair.
Note: This article may contain affiliate/compensated links. That means that if you book through our link, we may earn a small commission (at no extra cost to you). For full information, please see our disclaimer here.
---
Places near Cortes de la Frontera municipality
El Colmenar
Places to go in Cortes de la Frontera
Canyoning in Cañón de las Buitreras
Next in the Mr Hendersons Railway series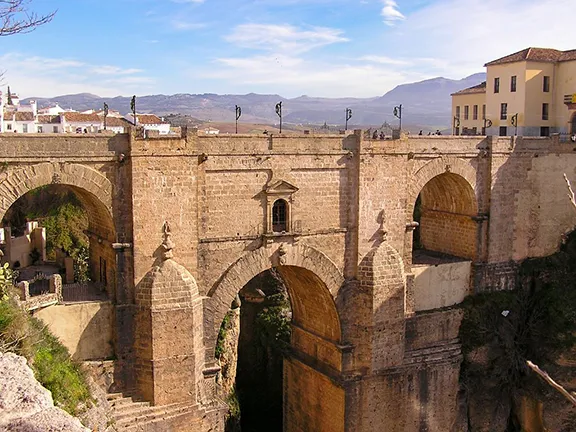 Ronda
See all the Sierra De Grazalema Parque Natural articles here
More in the Sierra De Grazalema Parque Natural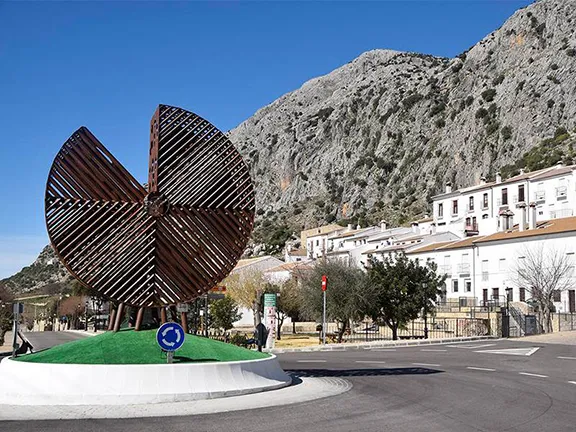 Villaluenga del Rosario
Zahara de la Sierra
Ubrique
---