Cruces de Mayo in Andalucia
The Cross of May event started in Granada in the 17th century and spread throughout Andalucia
By Nick Nutter | Updated 15 May 2023 | Granada | Events | Login to add to YOUR Favourites
or Read Later
This article has been visited 5,469 times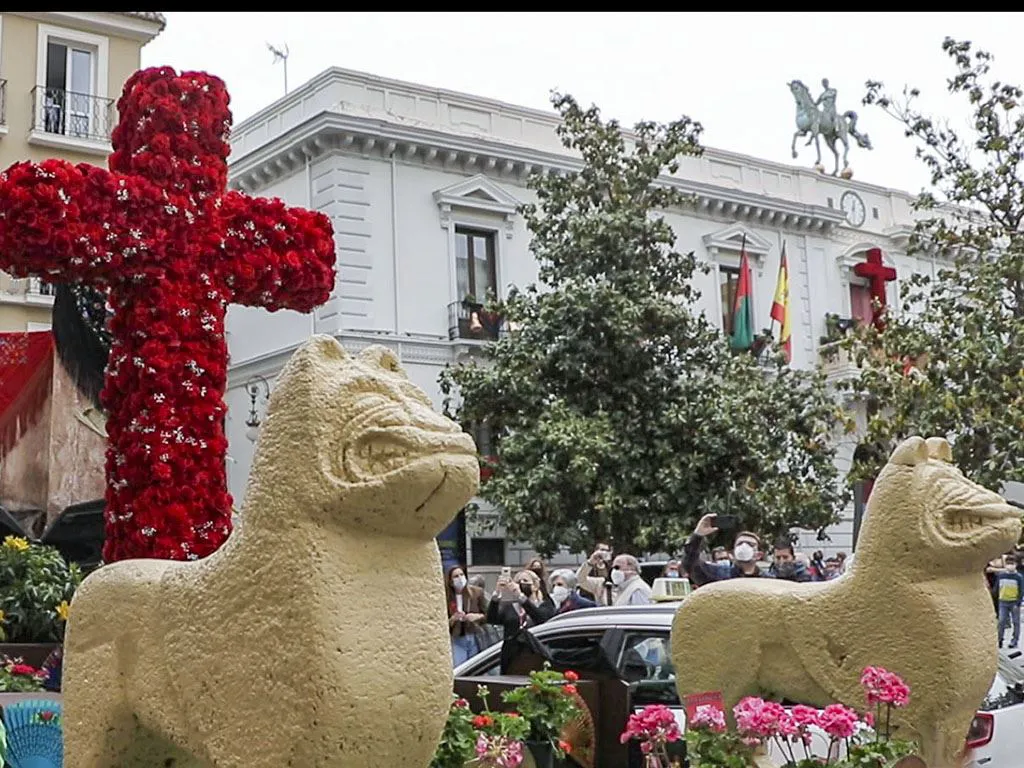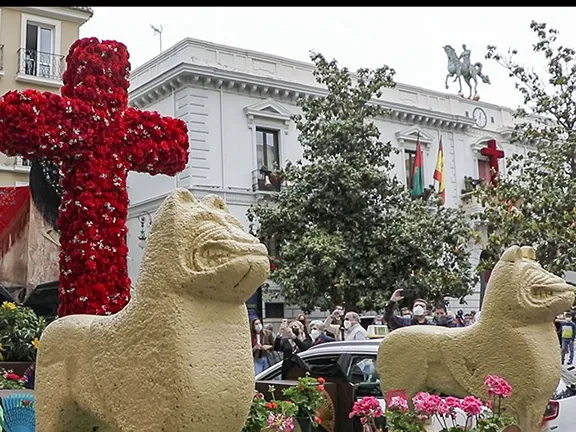 In 1625, an alabaster cross was erected in the San Lázaro neighbourhood in Granada. It was the focal point of an impromptu party. The idea caught on and, during the 19th century the Albaicin and Realejo neighbourhoods began to build small altars with a cross. Las Cruces de Granada is the most colourful festival of the year.
Today it seems as if every street and square has its own cross, all elaborately decorated with red carnations. They appear during the first week in May, normally the 3rd May. The crosses are surrounded with traditional shawls, local pottery and items made using marquetry, a skill of Arab origin.
You can expect artisan stalls, street bars, music and dancing. The best way to enjoy this festival is to wander the streets on foot. The most famous crosses are at the town hall , the one at Bib-Rambla square , and the one at Corrala de Santiago.
Many towns in Andalucia celebrate the Cross of May.
Festival of the Cross in Cádiz province
Cádiz City, El Puerto de Santa Maria.
Festival of the Cross in Córdoba province
Córdoba City, Aguilar de la Frontera, Añora, Benameji, Bujalane, Castro del Rio, Espejo, Fernan Nuñez, Montilla, Puente Genil, Villanueva.
Festival of the Cross in Granada province
Granada City, Almuñecar, Armilla, Churriana de la Vega, Motril.
Festival of the Cross in Huelva province
Almonaster la Real, Berrocal, Bonares.
Festival of the Cross in Jaén province
Alcala la Real, Arjona, Baena, Baza.
Festival of the Cross in Málaga province
Málaga City, Alhaurin el Grande, Antequera, Casarabonela, Coin, Estepona, Frigiliana, Maro, Nerja, Torrox, Velez Málaga.
Festival of the Cross in Seville province
Aznacollar, Carmona, Ecija.
Check the date of Las Cruces de Granada
Note: This article may contain affiliate/compensated links. That means that if you book through our link, we may earn a small commission (at no extra cost to you). For full information, please see our disclaimer here.
---
---