The Duke of Kent and Duke of Kent's House
General Barnett, expressing the sentiments of all his fellow officers, suggested that it was 'the best thing that could have happened. Now we shall get rid of him'. He was referring to Prince Edward, Duke of Kent and Strathearn, fourth son of King George III and the father of Queen Victoria, not Gibraltar's favourite royal guest.
By Nick Nutter | Updated 25 Mar 2023 | Gibraltar | Places To Go | Login to add to YOUR Favourites
or Read Later
This article has been visited 3,896 times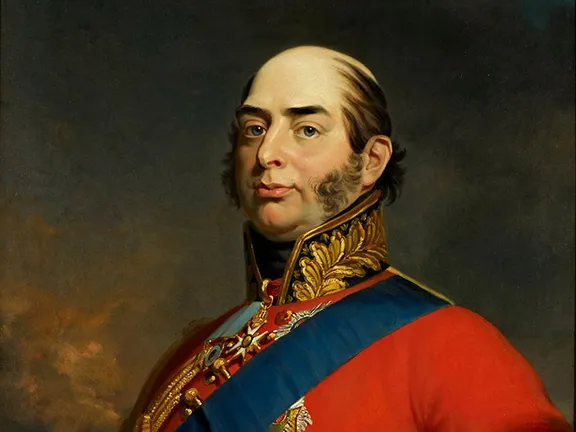 Prince Edward, Duke of Kent and Strathearn
Visitors to Gibraltar often visit the Church of England Cathedral of the Holy Trinity which stands to the eastern end of Cathedral Square. Rarely do they notice a rather non-descript terracotta painted bungalow at the southern end of the square. Now called Duke of Kent House, it once housed one of the more colourful Governors of Gibraltar, His Royal Highness, Prince Edward Augustus, Duke of Kent and Strathearn, fourth son of King George III and the father of Queen Victoria.
Line Wall House
Duke of Kent House
The original building, known as Line Wall House, probably dates from the mid 18th century but it was destroyed during the Great Siege between July 1779 and February 1783. When the Duke of Kent arrived as Governor of Gibraltar in 1802, the governor's official residence, the Convent, was still undergoing repairs after suffering severe damage during the same siege. The new governor moved into Line Wall House.
Artillery House
Duke of Kent House Line Wall Road
When he left Gibraltar, the following year, 1803, Line Wall House was converted into an Officer's Mess. The garrison officers managed to set the place on fire in 1833 and Line Wall House burnt to the ground. Undeterred, the army rebuilt the house in time for the arrival of Prince George, Duke of Cambridge in 1838. Prince George was a grandson of George III and a cousin to Queen Victoria. He arrived in Gibraltar as a colonel attached to the army staff. He was to become one of the most inept Commander-in-Chief of the British Forces in the 19th century. His Army became a moribund and stagnant institution that suffered greatly as a result during the Second Boer War. After Prince George's residency, from 1838 to 1839 (these royals never had the stomach to stay long in Gibraltar), Line Wall House became the official residence of the General Officer commanding the Garrison Artillery when the building became known as Artillery House.
Duke of Kent's House
Fortress Headquarters
About 1930, Artillery House became the residence of the General Officer commanding the Infantry and the house again changed its name to Fortress Headquarters. So it remained all through the Second World War and beyond, until, in the 1990s, the building was transferred to the Government of Gibraltar and was renamed Duke of Kent's House after its most infamous resident.
Prince Edward, Duke of Kent and Strathearn's Reputation
Nun's Well at Europa Point
Why did the Duke of Kent gain such an unenviable reputation?
Prince Edward, Duke of Kent and Strathearn was a complex character. He had the view that his royal position gave him rights above and beyond those of mere mortals. His morals were questionable, and he was partial to throwing huge parties where the drink flowed as freely as the women. He gave little thought to paying for services and goods received. In fact, on his death in 1820, only one year after his daughter, Victoria, was born, his debts were so great that it was left to Victoria to eventually settle them out of her own income after she became queen in 1837.
He was also a harsh disciplinarian, a trait that led to more than one mutiny. On the other hand, the common people of Gibraltar respected him since, as Governor, he brought some sort of order to their lives, protecting them from the drunken and licentious military.
Duke of Kent's First Visit to Gibraltar
Commemorative Plaque
Prince Edward actually visited Gibraltar twice. On the first occasion, in 1790, it was a punishment posting. He had been a colonel in a regiment in Germany and decided, for 'personal reasons', to go absent without leave and returned to England. We can only surmise that somewhere in the background was a comely female and an angry husband.
On arrival in Gibraltar, reduced in rank to a common officer, he sent his valet to Paris to find him a mistress. The valet returned with Madame Alphonsine-Thérèse-Bernardine-Julie de Montgenêt de Saint-Laurent the wife of Baron de Fortisson, a colonel in the French service. She was to be his mistress until his death in 1820. Edward eventually married Princess Victoria of Saxe-Coburg-Saalfeld in 1818 and they had one child, Princess Alexandrina Victoria of Kent in 1819.
Due to the extreme Mediterranean heat, Edward requested to be transferred to Quebec in 1791. His leaving party made the news, the Gentleman's Magazine. He threw a party for the Governor Sir Robert Boyle, and just about every officer of the British army and navy who wore full dress uniform and their ladies, including Madame Alphonsine. In addition, personnel from visiting Dutch and Portuguese squadrons as well as 'all the ladies in the place [presumably from the military establishment]' were also invited and a band of fifty musicians kept everybody entertained until the early hours. Two hundred and forty people sat down to a lavish supper. Not one local resident was invited, which must have annoyed them since, at the end of the party, Edward owed them £20,000, a debt that was never paid.
His departure from Gibraltar was a little more restrained. A writer for the 'London Review' wrote, '. . his retinue was more domestic than princely; a French female [Madame Alphonsine], his own man and a Swiss valet, composed his whole suite.'
Duke of Kent in Canada
Unfortunately for Edward, the Canadian cold disagreed with him as much as the Mediterranean heat and he decided that the latter was preferable to the former. In 1802 he persuaded the UK Government to send him back to Gibraltar. His disciplinarian style of command in Canada was, the government thought, just what was needed in Gibraltar to restore discipline amongst the troops who were 'in a most irregular and licentious state, and the garrison thronged with abuses in every department'. The Prince had been selected for the job by his brother the Duke of York (the Grand old Duke of York of nursery rhyme fame) who was the Commander in Chief of the British army at the time.
Duke of Kent Returns to Gibraltar
Unlike his departure, Edward's return was a little more flamboyant. He arrived on HMS Isis with twelve wagon loads of luggage. The ship's captain had written back to his wife that he had 'been lumbered a great deal' in his time, but 'never so much as at present.'
The Duke, now Governor of Gibraltar, took up residence with his mistress in Line Wall House.
On his first day on duty, Edward reviewed his troops. His opinion was not flattering, ''total want of uniformity in their dress and appointments, the inaccuracy of their movements, and the unsteadiness of both officers and men. It was, he said 'beyond the power of language' to describe."
Duke of Kent's Reforms
Edward produced a full scale programme of reform, 169 new regulations in total. He closed more than half the taverns and forced the soldiers to drink in only three of them; the 'Three Light Infantrymen' in Cooperage Lane, 'The Halfway House – also known as The Three Grenadiers' - between Southport and South Barracks, and the 'Three Guns in Cannon lane'. He also stopped the sale of spirits and limited the patrons to a dreadful, locally produced 'Bristol Beer'. The brewery that produced this fearful concoction was set up in the grounds of Nun's Well, an ancient underground spring at Europa Point.
To limit the time available for drinking, Edward had the morning gun fired at 3.30am to prepare the troops for a full dress parade at dawn and another at dusk. Roll-calls, barrack restrictions and regular periods of drill and exercise filled in the time between parades.
The Troops Mutiny
Not unsurprisingly, neither the officers nor the troops, found much good to say about the Duke of Kent and it was in the 'Three Guns' in Cannon Lane that a number of soldiers plotted to kill the Duke. It was reported that 'in the officer's messes such action was awaited with enthusiasm.'
Matters came to a head on the evening of Christmas Eve 1802. The Duke was dining with his staff in his Line Wall residence when a detachment of the Royal Scots marched from their barracks, fully armed, and arrived outside the residence where they demanded redress for their grievances. They shouted '… [they had] been used worse than slaves and would no longer bear it'. Another regiment was called to restore order, a scuffle ensued in which one soldier was killed.
The Scots revolted again on Boxing Day, rampaging through the town before being trapped in the Pickett Yard, present day Casemates Square, where they were fired upon by artillery. Two of the Royal Scots were killed and the remainder went back to their barracks. During the subsequent court-marshals twelve ringleaders were condemned to death and two others to a thousand lashes. The Duke commuted all but three of the death sentences to transportation for life to Australia.
The mutineers insisted that some of the officers were the true ringleaders but, if so, none were ever brought to justice.
Duke of Kent Recalled to London
Following this fiasco, the Duke was recalled to London. The Governor's second in command, General Barnett , expressing the sentiments of all his fellow officers, suggested that it was 'the best thing that could have happened. Now we shall get rid of him.'
Note: This article may contain affiliate/compensated links. That means that if you book through our link, we may earn a small commission (at no extra cost to you). For full information, please see our disclaimer here.
---
Do not miss visiting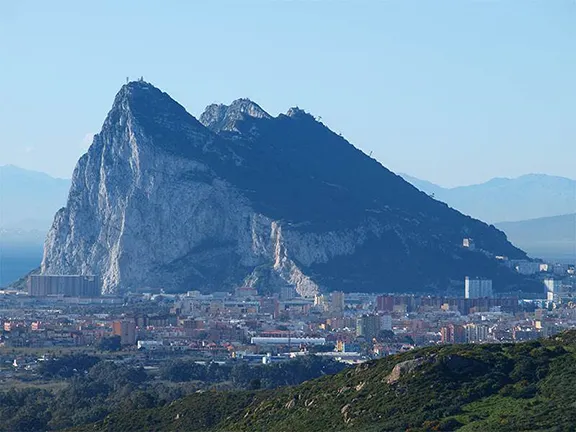 Gibraltar, a Overseas Territory
Places to go in Gibraltar
Trafalgar Cemetery
Coast and Beaches of Gibraltar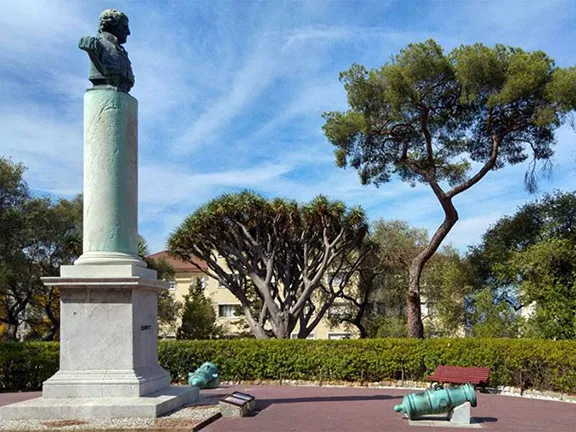 Alameda Gardens
Museums and Galleries in Gibraltar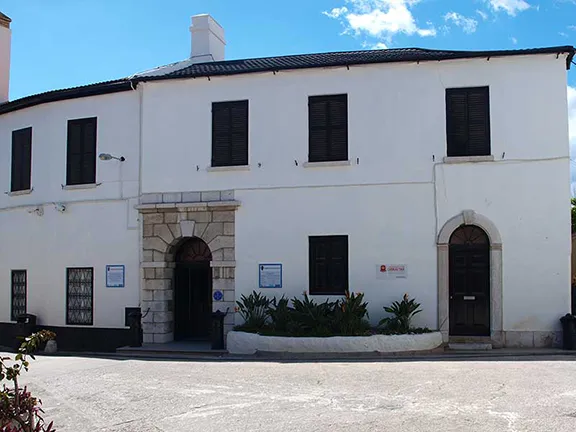 National Museum
Next in the History Articles series
The Lure of Gold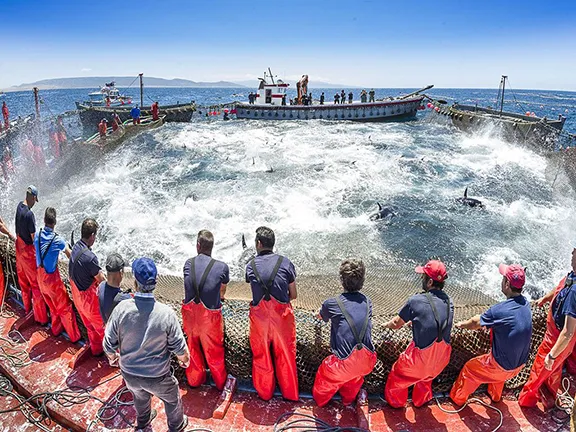 The Story of the Almadraba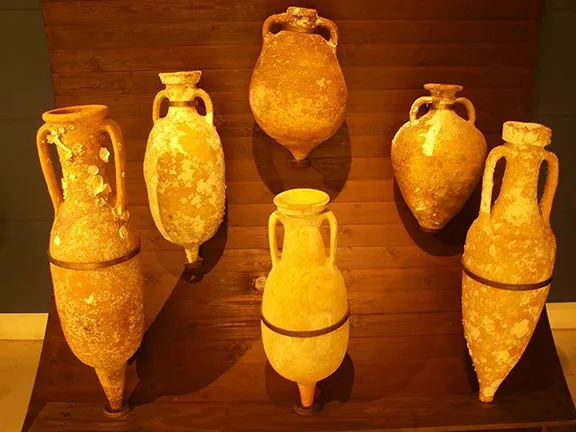 Amphora from Sumer to Rome
---