Phoenicians in Andalucia | Phoenician expansion in Andalucia
The Phoenicians rapidly set up coastal trading centres in Andalucia. There is little evidence to suggest they moved far inland.
By Nick Nutter | Updated 6 Mar 2022 | Andalucia | History | Login to add to YOUR Favourites
or Read Later
This article has been visited 9,802 times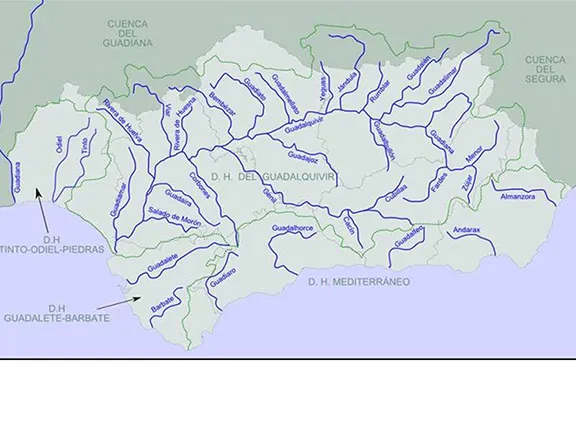 Once they discovered Andalucia, the Phoenicians were quick to establish coastal settlements that were used as trading centres. They made no attempt to subjugate the native population and there is little evidence that they moved inland from the coast, although products from the eastern Mediterranean did travel far inland using the native trade and exchange networks.
Phoenician expansion in Andalucia
Phoenician settlements at Velez Malaga
About 850 BC the Phoenicians established their first settlement in Spain, at Cadiz. These Phoenicians came from the city of Tyre and would have thought of themselves as Tyrhenians and it was to Tyre that any settlement established by Tyrhenians paid tribute. From Cadiz they ventured out in three directions, north up the Portuguese coast to tap deeper into the Atlantic Bronze trade, south down the African coast and back towards the east along the coast of Andalucia.
Valley of Algarrobo
Why they established settlements back along the coast they had already traversed to reach Cadiz is unknown. It may have been to take advantage of the rivers in order to reach the interior and thus new markets amongst the indigenous population, it may have been to provide staging points for their hippoi travelling between Cadiz and Tyre in the Lebanon, it may have been to provide their elite members of society with an ambient environment or it may have been to take advantage of good arable land to grow their own crops. It is unlikely that the pursuit of metals or metallic ores was a motivation since the Andalucian Mediterranean coast and its hinterland is largely bare of those products until you reach Almeria. Most likely it was a combination of factors.
Phoenician Settlements on the Mediterranean Coast of Andalucia
As far as can be ascertained, at the moment, the settlement at Morro de Mezquitilla was the first to be established. This was followed by Almunecar, Chorreras, Casa de Montilla, Toscanos, Adra, La Fonteta, El Cabezo Pequeno del Estano and Cerro del Villar near Malaga. If we look at three, Morro de Mezquitilla, Toscanos and Cerro del Villar we should obtain a view of the Phoenician activity here in Andalucia.
All the sites have one feature in common. All were built on previously unoccupied land but in the vicinity of indigenous settlements and shared other features such as occupying a promontory at the mouth of a river, having a necropolis on the far side of a river to the settlement itself, and having a natural harbour. Whether the new sites were populated from older Phoenician sites or whether the Phoenician population was enhanced by more people from Tyre is not known. What is known is that an 'elite' Phoenician population started to make themselves apparent at the new sites.
Morro de Mezquitilla and Chorreras
Morro de Mezqitilla is about 80 kilometres east of Malaga and provides the best evidence of metal working on the coast. It is situated on a high promontory on the Algarrabo river which gave access to the hinterland and was founded about 750 BC. Across the river are the chamber tombs of Trayamar. The Phoenicians typically situated their necropolis or place of the dead on the other side of a river to their place for the living. The first buildings were, apparently, large mud brick dwellings divided into separate rooms. Some rooms had hearths and they were connected by high thresholds, another Phoenician habit. The buildings were organised along streets that were terraced to follow the slope of the hill. One building consisted of sixteen rooms covering 190 sq metres and incorporated an iron workshop.
A number of other buildings also had metal workshops and finds have been identified as ovens, bellows nozzles, ceramic vessels with iron slag still attached and copious amounts of iron slag. There is no evidence of primary smelting of iron ores, rather the recasting and reworking of metal. In other parts of the Mediterranean there is evidence that there were scrap metal dealers from at least the 2nd millennium BC and in a way this makes sense of some finds that are out of context. A famous example being a piece of scale armour stamped for Rameses II (died 1213 BC) found at Salamis in southern Greece.
Sometime during the 7th century BC the Phoenician site of Chorreras, only 1 kilometre away from Morro de Mezquitilla, was abandoned and the populace probably moved to Morro de Mezquitilla.
Toscanos
We now move to Toscanos, the largest and most extensively excavated settlement along the southern Mediterranean coast that also provides evidence of iron working. Founded between 740 and 730 BC on the Velez River, Toscanos is perhaps the most 'urban' site on the Andalucian coast, although it has many characteristics in common with other settlements. As with Cerro del Villar and Morro de Mezquitilla, Toscanos had large rectilinear structures from an early date and was also protected on its western side by a defensive ditch. One building in particular, classified as an elite dwelling, stands out in terms of its size and layout—seven rooms arranged around a central courtyard and encompassing 110 sq metres.
During the 7th century BC, Toscanos underwent a major expansion and reconstruction period that included the building of a large three-aisled structure that has been identified as a warehouse. Located in the centre of the settlement and attached to the previously identified elite dwelling by a flight of stone stairs, the warehouse was relatively large (165 sq metres) and featured superior construction, with an ashlar and rubble foundation beneath a mudbrick superstructure.
This structure contained the remains of transport and storage containers and is comparable to a warehouse in Motya (Sicily) and others in the Levant, and seems to have been the economic centre of the site. Certainly the storage capacity of the structure would have exceeded the needs of Toscanos itself, and it must have played an important role in trade.
Smaller dwellings are located just west of the warehouse and were constructed at the same time, making it likely that they housed people whose labour revolved around the warehouse.
Evidence of metal working also comes from the 7th century BC. As the settlement expanded, it incorporated Cerro del Penon to its west, and an iron working district was established on this hill. As with Morro de Mezquitilla metal working at the site seems to have been limited to local production.
Large numbers of fish remains have been found at the site—suggesting that intensive fishing was occurring from an early date. However, it seems certain that the major economic activity of Toscanos centred on the central warehouse which must have played a key role in trade with the surrounding region, storing goods (perhaps even amphorae from Cerro del Villar) before they could be exchanged elsewhere.
Note: This article may contain affiliate/compensated links. That means that if you book through our link, we may earn a small commission (at no extra cost to you). For full information, please see our disclaimer here.
---
Next in the Phoenicians In Andalucia series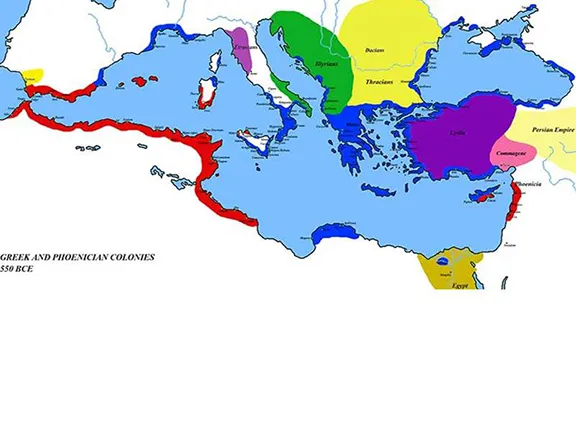 Competition between Greeks and Phoenicians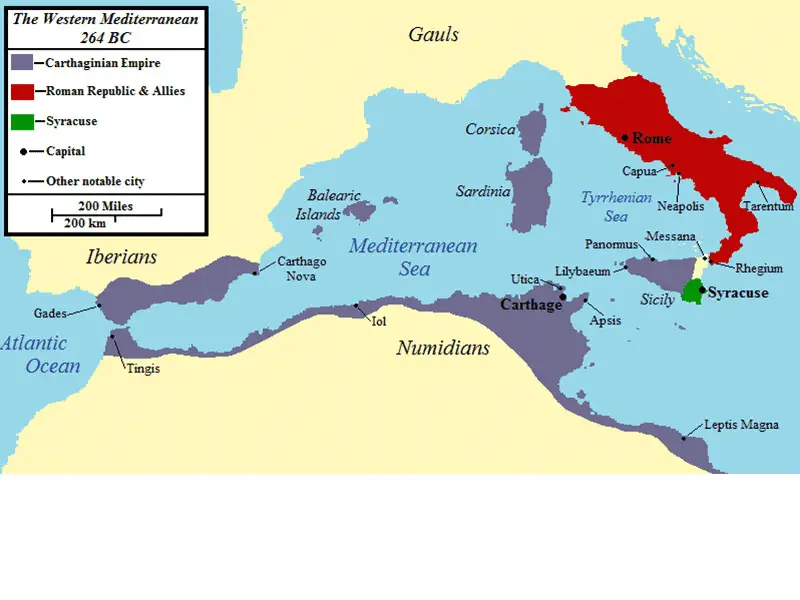 The Carthaginians triumph
The Phoenician wreck of Mazarron II
---