The Royal Fair of Puente Genil 14th - 19th August 2023
Step right up and enter a world of magic, joy, and celebration at the illustrious Royal Fair of Puente Genil! Prepare to be captivated by a delightful blend of traditional charm and modern festivities as this historic Spanish town comes alive with a week-long extravaganza that will leave you with memories to treasure forever.
By Nick Nutter | Updated 20 May 2023 | Córdoba | Events | Login to add to YOUR Favourites
or Read Later
This article has been visited 310 times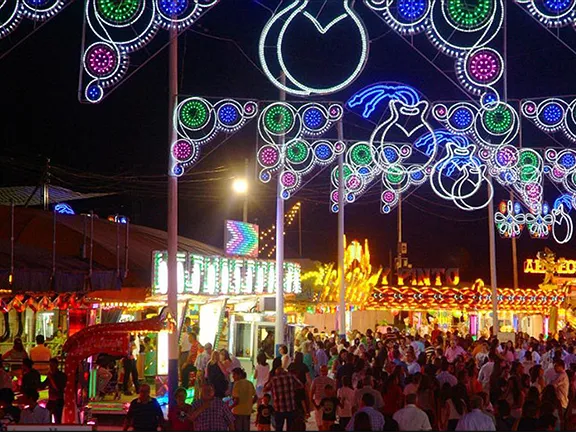 Royal Fair of Puente Genil
A Rich Heritage
Located in the heart of Andalucia, Puente Genil boasts a rich cultural heritage, and the Royal Fair is a true testament to its vibrant past. Dating back to the 19th century, the fair has become an eagerly anticipated event that showcases the town's authentic traditions, customs, and folklore.
Spectacular Opening Parade
The Royal Fair kicks off in grand style with a spectacular opening parade that winds its way through the town's enchanting streets. Led by beautifully adorned carriages, the procession features flamenco dancers, traditional music bands, and locals dressed in elegant regional costumes, creating a mesmerizing spectacle that sets the stage for the week ahead.
A World of Entertainment
As you venture into the fairgrounds, you'll find yourself immersed in a world of entertainment. The fair boasts a wide array of attractions for visitors of all ages. From thrilling amusement rides that will make your heart race to colourful carnival games that test your skills, there's something to delight everyone.
Live Music and Dancing
Prepare to tap your feet and move to the infectious rhythms of flamenco, sevillanas, and other traditional Spanish music forms. The Royal Fair features live performances by renowned musicians and dance troupes, who grace the stages with their extraordinary talent, filling the air with passion and energy.
Gastronomic Delights
No fair is complete without delectable treats, and the Royal Fair of Puente Genil is no exception. Indulge your taste buds with an array of mouthwatering delights, from traditional Spanish delicacies such as churros and tapas to modern twists on local cuisine. Don't forget to savor the refreshing local beverages that perfectly complement the culinary experience.
Dazzling Fireworks Display
As night falls, get ready for a breathtaking fireworks extravaganza that lights up the sky and leaves you in awe. The vibrant bursts of colour and explosive displays create a magical atmosphere, providing a perfect finale to each day of the fair.
The Day of the Cross
One of the highlights of the Royal Fair is the "Day of the Cross" (Día de la Cruz) celebration. Streets and squares are adorned with beautifully decorated crosses, each one competing for the title of the most impressive display. The town comes alive with music, dance, and a festive atmosphere as locals and visitors alike participate in this vibrant tradition.
A Celebration for All
The Royal Fair of Puente Genil is a celebration that welcomes everyone with open arms. Whether you're a local resident or a curious traveler, you'll find yourself embraced by the warmth and hospitality of the community. It's a perfect opportunity to immerse yourself in the vibrant culture of Andalucia and create lasting memories.
When is the Royal Fair of Puente Genil
In 2023 the Royal Fair of Puente Genil is from the 14th August to the 19th August.. Make sure to mark your calendar for the Royal Fair of Puente Genil, an event that promises joy, excitement, and a glimpse into the heart and soul of this beautiful Spanish town. Join the festivities, experience the magic, and be a part of a cherished tradition that has been passed down through generations. You won't want to miss it!
Come and revel in the enchantment of the Royal Fair of Puente Genil!
Note: This article may contain affiliate/compensated links. That means that if you book through our link, we may earn a small commission (at no extra cost to you). For full information, please see our disclaimer here.
---
More Events in Córdoba province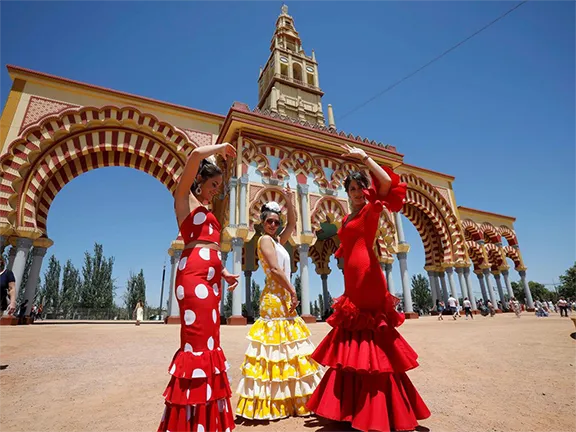 Córdoba Fair 25th May - 1st June 2024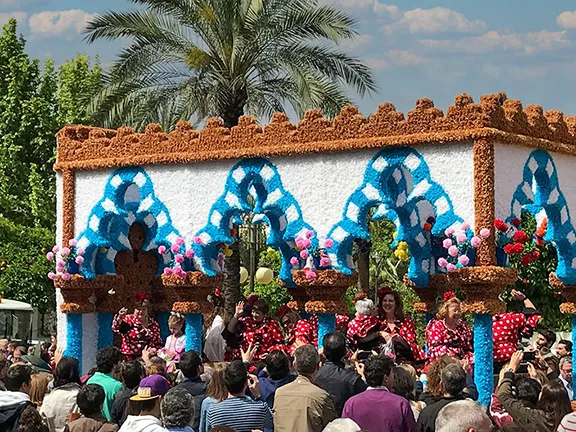 Batalla de Flores Córdoba 1st May 2024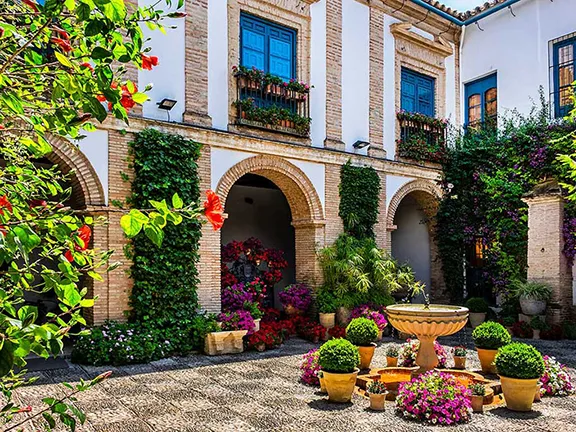 Córdoba Patio Festival 6th - 19th May 2024
---