Festival of San Isidro Labrador
The Festival of San Isidro Labrador is celebrated in towns in Andalucia on the 15th May. Some towns extend the holiday.
By Nick Nutter | Updated 5 Mar 2022 | Andalucia | Events | Login to add to YOUR Favourites
or Read Later
This article has been visited 8,455 times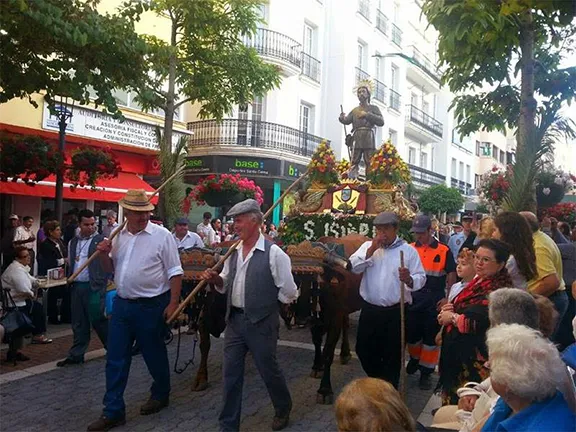 San Isidro Festival Estepona
As the patron saint of farmers, San Isidro Labrador is recognised in many of Andalucia's agricultural towns and villages including Periana, Nerja, Alhaurín el Grande, Trapiche, Ardales, Villanueva del Trabuco, Churriana, and Estepona in Malaga province, Ventas de Huelma in Granada, and others.
San Isidro Festival Ardales
San Isidro Labrador was born in Madrid around 1070 and lived until 1130. His working life was spent on the estate of a landowner, Juan de Vargas. He was apparently a devout man who shared everything he had with the poor, even his meals. He must have driven his wife, Maria, to distraction since he insisted she keep a stew pot boiling all day to feed the hungry peasants he brought home. It is said that one day he turned up with a bit of a crowd and the stew pot ran out before all had been served. Isidro bade his wife take another look in the pot and low and behold, it was full again. Altogether there are 438 miracles attributed to him.
San Isidro Festival Churriana
Isidro was beatified in 1619 by Pope Paul V and canonized three years later by Pope Gregory XV. His remains, together with those of his long-suffering wife, now lie in the San Isidro Church in Madrid. The sepulchre has nine locks and only the monarch has a master key. Only the Archbishop of Madrid can open the tomb and that only with the authorization of the monarch. It was last opened in 1985.
San Isidro Festival Huelma
In Estepona, festivities start with a Romeria a few days before the 15th May. The romeria starts at 9am at the Church of San Jose and the floats, carriages, and retinue parade to the Parque 'San Isidro Labrador' (Pedregales). This is a family day where you can expect to sample the local tomato soup, sopa campera, choritzos, morcillas and sangria. There are wine tasting competitions, cattle shows, shooting competitions, horse and rider exhibitions and even axe handling contests. The idea is to highlight the skills of local people engaged in the traditional agricultural industries. The day ends with a firework display.
San Isidro Festival Periana
The festival continues each day with various activities around the town and culminates with a procession of tractors, horses and floats, all bedecked with greenery starting around 6pm on the 15th May. The procession starts at the church of San Jose and tours the centre of town. Prizes are awarded for the best float.
Nerja
The events and start days vary from town to town so the best way to find out what is going on is to visit the local tourist information office at the beginning of May.
Note: This article may contain affiliate/compensated links. That means that if you book through our link, we may earn a small commission (at no extra cost to you). For full information, please see our disclaimer here.
---
More Events in Andalucia province
National Day of Spain - 12th October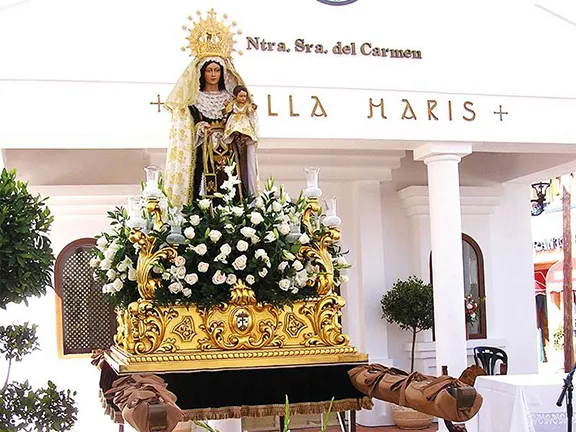 Virgen del Carmen on the 16th July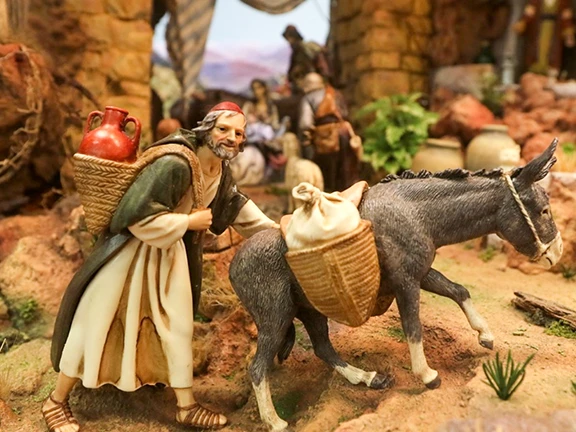 Navidad - Christmas in Andalucia
---