San Jose is a small fishing village in the Cabo de Gata on the Costa Almeria
San Jose is a small unspoilt fishing village in the Cabo de Gata Nijar Parque Natural on the Costa Almeria, Andalucia, southern Spain
By Nick Nutter | Updated 11 Apr 2023 | Almería | Villages | Login to add to YOUR Favourites
or Read Later
This article has been visited 10,938 times
Playa San Jose and marina
It seems that more and more people are finding their way to San José, the largest town in the Cabo de Gata – Nijar Natural Park. Not too many years ago many streets in San José were as sandy as the beach, not that there were many streets. Today they are paved and there is a paseo. The resident population is less than 900 but in summer it can top 4000, which explains the number of holiday apartments. However, San José has managed to retain all its charm.
The Heart of San José
The marina at San Jose
The heart of San José is its marina. Situated at the north end of the Playa de San José, this picture postcard, whitewashed marina only has a few dozen berths for pleasure craft and a few more for the local fishing boats. Along one side there is a run of well-established restaurants, all with a view over the beach and the boats, and many of them serve fresh fish brought in by the same fishing boats. Right at the furthest end of the quay is the silver service Restaurante Botavara – well worth the walk.
The Town of San José
The old town at San Jose
The town sits behind the sandy beach. The oldest buildings are on the paseo and the main street that runs parallel to it and they become progressively newer as you look up the hillsides that surround the town. During the summer there are a whole raft of bars and restaurants to choose from, apart from those by the marina. On Sundays a craft market occupies the paseo, mainly artisan products including locally manufactured aloe vera. In winter the town is much quieter. Many of the bars and restaurants close, only a few remaining open to cater for the locals.
Tourist Information
Paseo San Jose - in winter
Whatever the season, San José is the perfect base from which to explore the Cabo de Gata-Nijar Natural Park. It is roughly halfway along the coast of the Natural Park with fantastic and spectacular beaches on either side. The tourist office on the main street, operated by a local business that also has a better than average souvenir shop, has plenty of information about walks and activities in the area.
---
Video By: Julie Evans
---
Run of Restaurants alongside the marina at San José
Run of restaurants - San Jose
Note: This article may contain affiliate/compensated links. That means that if you book through our link, we may earn a small commission (at no extra cost to you). For full information, please see our disclaimer here.
---
Places near Nijar municipality
Nijar
El Pozo de Los Frailes
Isleta de Moro
Places to go in Nijar
Kayaking in the Cabo de Gata
El Albardinal Botanic Garden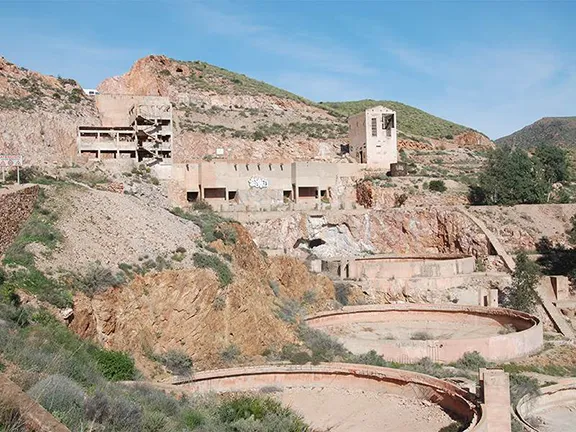 Gold mine at Rodalquilar
Museums and Galleries in Nijar
Volcano House at Rodalquilar
See all the Cabo De Gata Níjar Parque Natural UNESCO Global Geopark articles here
More in the Cabo De Gata Níjar Parque Natural UNESCO Global Geopark
Nijar
Volcano walk in the Cabo de Gata-Nijar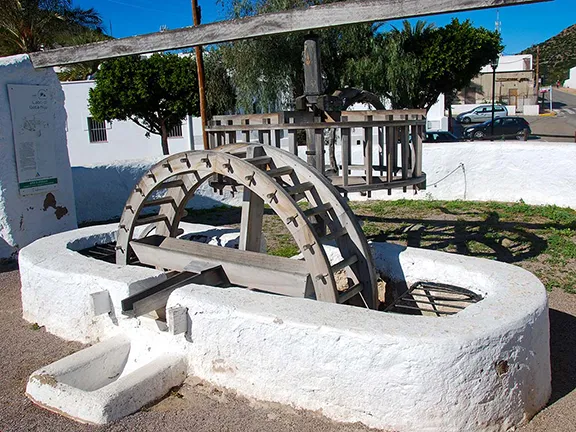 Cabo de Gata-Níjar Parque Natural
---