Sierra María-Los Vélez Parque Natural
Sierra María-Los Vélez Parque Natural is at the eastern end of the Cordillera Subbética in the northern parts of Almeria province
By Nick Nutter | Updated 22 Apr 2022 | Almería | Parks | Login to add to YOUR Favourites
or Read Later
This article has been visited 3,246 times
The Sierra María-Los Vélez Natural Park is composed primarily of limestone. On its dry, southern facing slopes, the landscape is barren, its arid plains overlooked by the 2000 metres limestone peaks of María, Las Muelas, El Maimón, El Gabar and Sierra Larga mountains. The northern slopes, by way of contrast are heavily wooded with pine forests and Mediterranean woodland. During the winter the peaks and upper slopes are often covered in a blanket of snow.
Flora of the Lower Levels in Sierra María-Los Vélez Parque Natural
In the Sierra María-Los Vélez Natural Park, the fauna is irrevocably linked to the flora. In the low and mid-levels are oak forests with scrub dominated by esparto, thyme and rosemary colonised by a magnificent representation of steppe birds such as the short-toed lark, little bustard and black-bellied sandgrouse.
Fauna of the Pine Forests in Sierra María-Los Vélez Parque Natural
The Aleppo and black pine forests shelter a large number of mammals, such as the Barbary sheep, common genet, beech marten, and the rare vole of Cabrera. Again the birdlife is conditioned by the flora. In the black pine forests, with an undergrowth of holm oaks, prickly and Phoenician junipers, genistas, rock roses and aromatic plants like thyme, lavender and rosemary, you will see a wide variety of small birds such as great tits, crested tits, gold-crests, long-tailed tits and short-toed tree-creepers and birds of prey, goshawks, sparrowhawks and common buzzards, with an outstanding number of night birds including tawny owls and brown owls. In the northern regions you will find spur-thighed tortoise, almost extinct in this region.
Birds of Prey of the Sierra María-Los Vélez Parque Natural
Higher still, among the crags, where junipers and broom grow, the golden eagle, short toed eagle, peregrine falcons and a growing population of Griffon vultures nest and fly overhead.
Plants Endemic to the Sierra María-Los Vélez Parque Natural
The southern slopes look dead. During the summer the heat reflects off the pale rock and any breeze is like that from an open oven door. Appearances can be deceptive. In the cracks and fissures eaten out by rainwater, micro climates nurture a whole range of plants that rarely poke their tops into the full light. Two are endemic to the Sierra, the exceptionally rare knapweed centaurea mariana, named after the Sierra itself, and the purple flowered Sideritis stachyiodes, a member of the mint family.
Plants at High Altitudes in Sierra María-Los Vélez Parque Natural
At altitudes over 1800 metres, in spring, the bare rock is broken by splashes of vivid yellow from the hedgehog broom, the white flowered, aromatic Alyssum spinosum, and the hummock forming vella spinosa with its yellow flowers.
Mammals in Sierra María-Los Vélez Parque Natural
Whilst there are hundreds of kilometres of tracks through the Sierra María-Los Vélez Parque Natural, few are suitable for vehicles. The remoteness and low population of the area has allowed many shy species of mammal to, if not thrive, at least to survive undisturbed. The Sierra is home to 25 species of mammal including bats, hedgehogs, shrews, voles, squirrels, dormice, wild boars, badgers, weasels, polecats, genets and the very rare wild cat.
Walsk in Sierra María-Los Vélez Parque Natural
There are only five marked walks, details of which are available at the visitors centre. Spring, autumn and winter are the best times to see this Sierra at its best.
Note: This article may contain affiliate/compensated links. That means that if you book through our link, we may earn a small commission (at no extra cost to you). For full information, please see our disclaimer here.
---
See all the Sierra María Los Vélez Parque Natural articles here
More in the Sierra María Los Vélez Parque Natural
Maria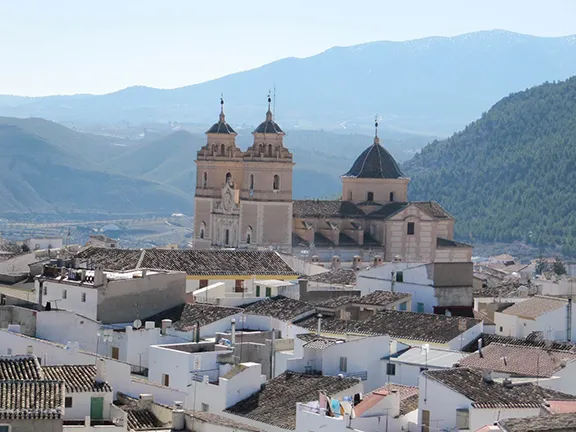 Vélez Rubio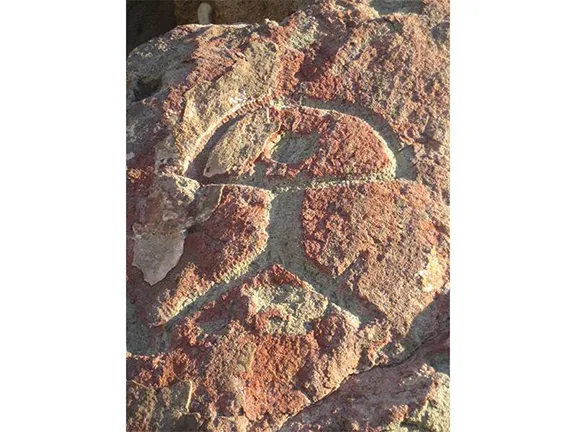 Cueva de Los Letreros
---