Ubrique Leather Museum
Ubrique leather is famous worldwide, supplying fashion houses such as Gucci and Louis Vuitton
By Nick Nutter | Updated 12 Mar 2022 | Cádiz | Museums | Login to add to YOUR Favourites
or Read Later
This article has been visited 10,809 times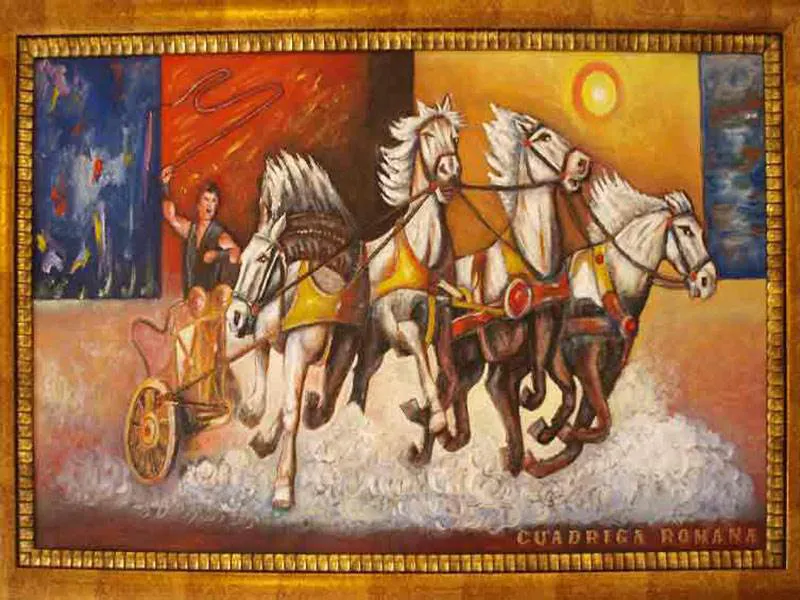 Exquisite embossed leather panels
A secretive niche
Producing 75% of the leather goods manufactured in Spain and exporting around the world the small town of Ubrique in Cadiz province, Andalucia has carved itself a niche, a highly secretive niche, in the fashion markets.
Ubrique supplies fashion houses such as Gucci and Louis Vuitton
Mezquita - Cordoba
Although leather has been produced in the area for centuries it was not until the 19th century AD, when skilled Italian leather workers migrated into the area, that the industry took off. Their particular skill lay in embossed leather, not just to decorate handbags and such but to produce leather panels, works of art in their own right, that could adorn walls and ceilings.
Ubrique leather products may be found in many places around the world and in Spain. The fashion houses such as Gucci and Louis Vuitton commission the leather houses in Ubrique to produce their unique badged designs of fashion accessories, everything from handbags to golf bags to key fobs, as well as footwear. Interior designers commission the leather manufacturers to produce exquisite panels to adorn their latest creation. Fashion accessories, footwear and works of art are also produced specifically for sale in the many leather shops in Ubrique, shops owned by the individual manufacturer sell an exclusive product and you will also find shops selling a selection of various manufacturer's goods. Leather goods are exported from Ubrique to hundreds of retail outlets in Spain and the world, these bear the 'badge' of the leather house such as Rojas Ubrique, El Potro, and Pinavel. At the coronation of King Felipe VI of Spain in 2014, his wife, Letizia, carried a handbag by Spanish designer Magrit that was made from Ubrique leather.
Convento de Capuchinos
Convento de Capuchinos Ubrique
The leather museum is housed in the beautiful Convento de Capuchinos at the foot of the mediaeval part of the town. Within, around a courtyard, you will find examples of the presses and cutting machines used since the 19th century. In two rooms just off the courtyard is an exhibition of embossed leather panels. On the first floor you will see examples of the hundreds, thousands, of products manufactured from leather. Eerily you will not find one word of explanation in Spanish or any other language in the entire museum - such is the quest for secrecy.
Note: This article may contain affiliate/compensated links. That means that if you book through our link, we may earn a small commission (at no extra cost to you). For full information, please see our disclaimer here.
---
Do not miss visiting
Ubrique
Places to go in Ubrique
Ocvri - Ocuri A Roman military town
---