Ocvri - Ocuri A Roman military town
Ocvri - Ocuri is a purpose built 1st century AD Roman military or garrison town at Ubrique in Cádiz province, Andalucia, Spain. It was probably built on top of an Iberian oppidum.
By Nick Nutter | Updated 14 Sep 2022 | Cádiz | Places To Go | Login to add to YOUR Favourites
or Read Later
This article has been visited 9,297 times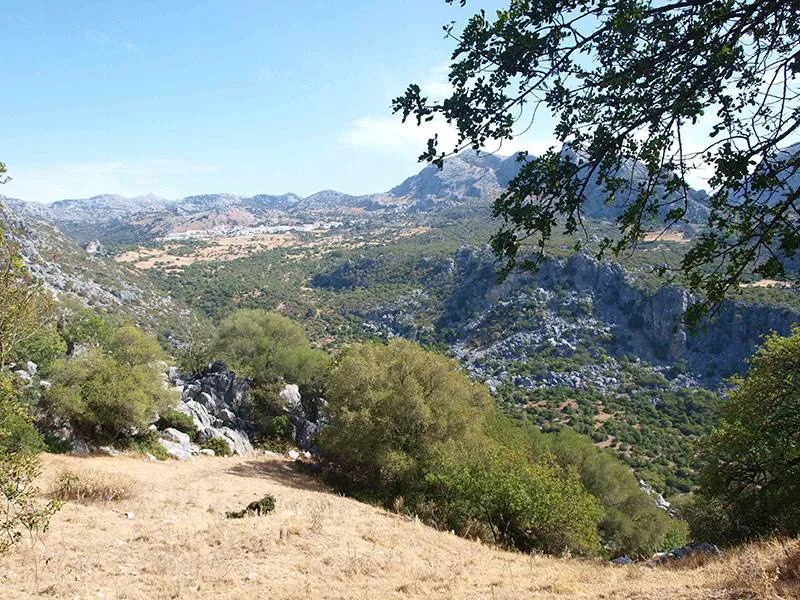 View from forum
In the late 18th century AD a local farmer, Juan Vegazo, discovered Roman ruins on the top of Sierra de Benalfi, a limestone buttress 1.5 kms from and overlooking, Ubrique. He bought the land and started to excavate the ruins, claiming he would make the place as famous as Pompeii. He even built a villa on the foundations of a temple alongside the forum in which he kept many of his finds. Not surprisingly many artefacts, including statuary and coins, were sold to private buyers and their locations are now unknown.
Ocvri rediscovered
Ocvri
The site was 're-discovered' in the late 20th century. Ubrique Town Council bought the site and, following excavations, it was originally opened to the public in the year 2000 and then closed in 2005. More work was done on the site and the interpretation centre and it re-opened in 2014.
Iberian town Ocuvi
Mausoleum at Ocuri
Built on the site of an older, Iberian, settlement, Ocuvi is an example of a Roman military town. It is strategically placed on the route between Carteia (Guadacorte) and Oba (Jimena de la Frontera) to the south and Cicula (Grazalema) and Acinipo (Ronda la Vieja) to the north east and Iptuzi (2 kilometres west of El Bosque), Aznaf and Carissa Aurelia (between Espera and Bornos) to the north west.  Its population would have been between 600 and 1000. A 2 metre wide paved road connected the town with the 'main' Roman road that ran to Grazalema. A 3 kilometre stretch of this road can still be walked between Ubrique and Benaocaz.
Columbarium
Cyclopean walls
Built on the outside of the town walls, as was the norm, is one of the few intact Columbarium or mausoleums in the Iberian peninsula. Originally accessed via a small hatch in the roof the chamber would have been richly decorated, the niches placed around the walls would have contained funerary urns. The access gate used today has been driven through one of the exterior walls. The mausoleum is probably the last resting place of a notable family, the remaining citizens are buried in a crematorium that extends below the mausoleum.
Romans from 1st century AD
The baths and gymnasium - not yet excavated
The town walls and gate through them show history of the town. The original construction dates back to the 5th century BC, so of Iberian origin. Modifications were made using techniques developed by the Carthaginians, (cushioned sillares). The town was apparently abandoned in the 3rd century BC. The Romans arrived and reconstructed the walls including the gate which dates to the 1st and 2nd centuries AD.
Opus Signinum
Podium for Postumia Honorata
Within the town there are the foundations of several houses, an extensive baths area with gymnasium and swimming bath, a forum and four cisterns. Remarkably the cisterns still retain water two thousand years after their construction. This is due to them having been lined with a Roman invention, waterproof cement - opus signinum or opus caementicium. The cisterns are rectangular with rounded corners, a design considered Punic, and stored rainwater. A further and more reliable source of water was via an aqueduct that ran from Benaocaz on the edge of the Sierra.
Postumia Honorata
Evidence of the people that lived in Ocuvi is sparse, mainly due to the activities of farmer Vegazo. However coins have been found that originated in the mints in surrounding towns indicating trading and communication between them. There is also a record of three coins bearing inscriptions including the word Ocuvi, which is where the site obtains its name. All three coins have disappeared. In the forum area Vegazo also found podium on which there were commemorative inscriptions to Emperor Antoninos Pius and Emperor Commodos together with a statue of Commodos dressed in a lion skin. These have also disappeared. One remaining podium carries an inscription to Postumia Honorata.
POSTVMIAE C F
HONORATAE BARBESVLA
NAE SACERDOTI DIVARVM
AVGG .... POS
TVMIVS OPTATVS P EIVS
....
....
IN HONOREM PERPETVVM
MVNICIPII SVI RELIQVIT
PRO MERITIS EIVS ...
....
... ITEMQVE EPVLO DATO
D    D
A Postumia Honorata Barbesulana, hija de Gayo, sacerdotisa de las divinas Augustas ... su padre Postumio Optato .... para honor perpetuo de su Municipio dejo por sus merecimientos .. e igualmente habiendo dado un banquete publico, segun decreto de los decuriones
Postumia Honorata was an Augustan priestess, a native of Barbesula at the mouth of the Guadiaro river at San Roque. Her father, Gayo Postumio Optato was a notable figure who lived in Ocvri. The dedication of the podium ceremony appears to have included a public banquet.
Highlights of a Visit to Ocuri
The Cyclopean Wall and Monumental Gate
The Mausoleum - unparalleled in Andalucia
The strategic view
Opening Times at Ocvri
Ocvri can be visited Tuesday to Sunday.
All tours are accompanied and start at:
Tuesday to Saturday: 10:00, 12:00 and 16:00
Sunday: 10:00 and 12:00
Tours do not run when the weather is bad and times vary depending on the season so check before you go:
Tel: 670 241 717 or 956 464 900
Note: This article may contain affiliate/compensated links. That means that if you book through our link, we may earn a small commission (at no extra cost to you). For full information, please see our disclaimer here.
---
Do not miss visiting
Ubrique
Museums and Galleries in Ubrique
Leather Museum
Next in the Romans In Andalucia series
Ocvri - Ocuri A Roman military town
Baelo Claudia
Carteia
See the complete The Roman Itinerary itinerary here
Next in the The Roman Itinerary Itinerary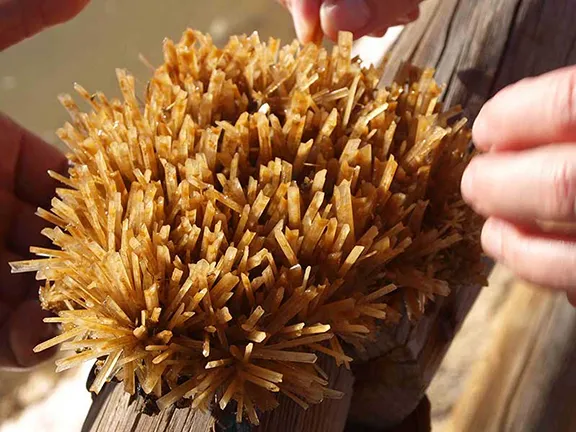 Salinas Romanas Iptuci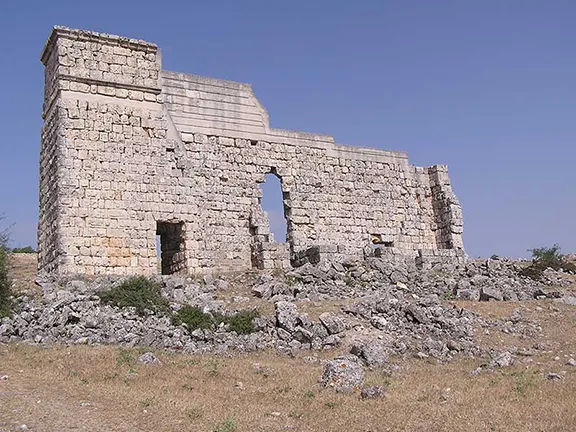 Acinipo
---