Birdwatching in the Bahia de Cadiz Parque Natural
Bahia de Cadiz Parque Natural consists of 10,500 hectares of marismas and, largely abandoned, salinas in the municipalities of Cadiz, San Fernando, Chiclana de la Frontera, and El Puerto de Santa Maria
By Nick Nutter | Updated 12 Mar 2022 | Cádiz | Birdwatching | Login to add to YOUR Favourites
or Read Later
This article has been visited 12,444 times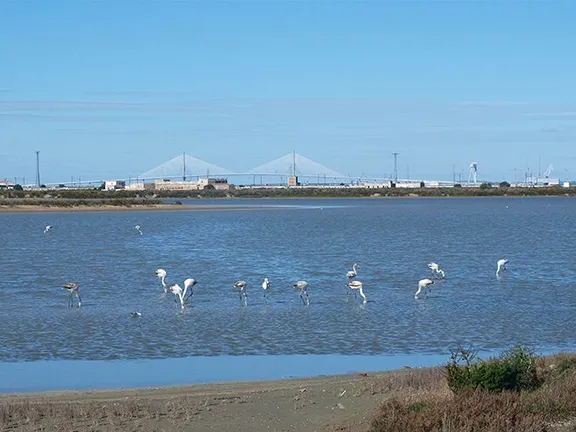 Birdwatching on the Bahia de Cadiz
Declared a Parque Natural in 1989, the Bahia de Cadiz consists of 10,500 hectares of marismas and, largely abandoned, salinas in the municipalities of Cadiz, San Fernando, Chiclana de la Frontera, and El Puerto de Santa Maria. It stretches from Sancti Petri in a broad swathe around the southern, eastern and north eastern sides of the Bay of Cadiz as far as El Puerto De Santa Maria. Since being declared a Parque Natural the various municipalities that administer the area have opened up access to the public and there are now hundreds of kilometres of paths and tracks that can be walked and cycled. The twelve separate areas can be accessed from a number of places.
Birdwatching on the Bahia de Cadiz
The Parque is home to a vast number of waders both resident and winter visitors. November to January are the best months for seeing the greatest range of species. In just one hour in the Marismas de los Torunos area, we saw Spoonbill, Little Egret, Grey Heron, Black Winged Stilts, Cormorant, Kingfisher, Curlew, Whimbrel, Grey Plover, Ringed Plover, Partridge and Dunlin.
The following day we went to the Rio Arillo area on the south western outskirts of San Fernando, the bird list was even more impressive. Flamingo, an Osprey carrying a fish for lunch, Kestrel, Marsh Harrier, Avocet, Black Winged Stilts, Redshanks, Little Egret, Greenshank, Turnstone, Cormorant, Whimbrel, Curlew, Black Tailed Godwit, Dunlin, Ringed Plover, Kentish Plover, Sanderling and Little Ringed Plover.
There are three good access points.
1. Leave Puerto de Santa Maria on the N IVa signposted Cadiz. About 1 km after the bridge over the Rio Guadalete a sign post to the Pargue Natural Los Torunos takes you off to the right. The entrance is on your left after 600 metres.
2. Leave Los Torunos and get back onto the N IVa. In 300 metres you will pass over the Rio de San Pedro. 400 metres later there is an unmarked sliproad that takes you through a permanently open gate to a parking area close to a derelict salt mill.
3. Five kilometres south west of San Fernando. This is the one marked on the map below. It is a fantastic area with kilometres of walks around the abandoned salt pans and down the sand spit until you are opposite Sancti Petri.
Birdwatching on the Bahia de Cadiz
Birdwatching on the Bahia de Cadiz
Birdwatching on the Bahia de Cadiz
Note: This article may contain affiliate/compensated links. That means that if you book through our link, we may earn a small commission (at no extra cost to you). For full information, please see our disclaimer here.
---
More Birdwatching in Cádiz province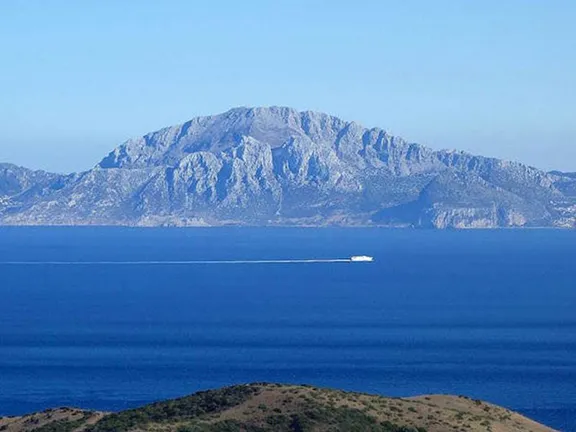 Del Estrecho Parque Natural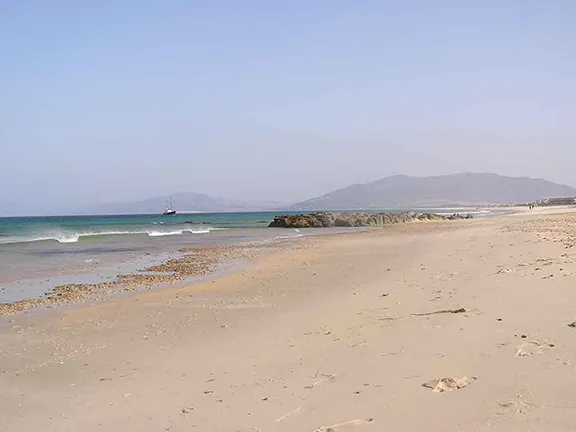 Playa de los Lances Paraje Natural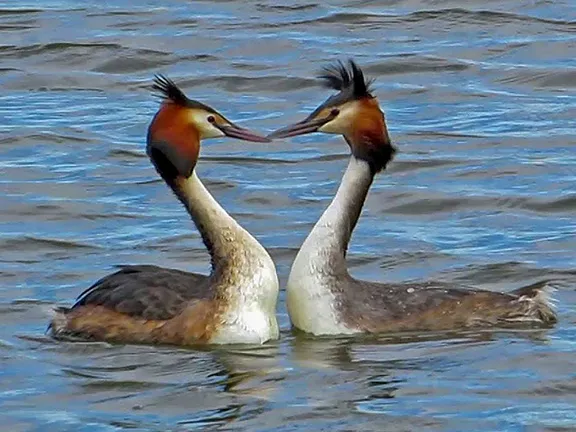 La Cola de Embalse de Arcos Paraje Natural
See all the Bahía De Cádiz Parque Natural articles here
More in the Bahía De Cádiz Parque Natural
San Fernando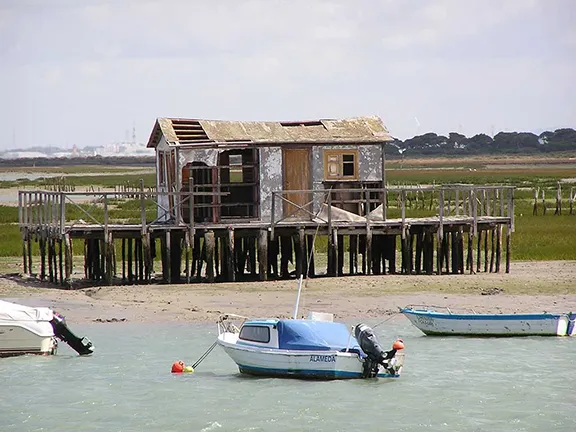 Bahía de Cádiz Parque Natural
Sancti Petri
---