Caving
Andalucia is blessed with huge areas of limestone riddled with caves and caverns
By Nick Nutter | Updated 5 Mar 2022 | Andalucia | Extreme Sports | Login to add to YOUR Favourites
or Read Later
This article has been visited 5,517 times
Caving or spelunking and speleology, the scientific study of caves and other karstic features, is one of the most exciting ways to experience nature. Andalucia is blessed with huge areas of limestone riddled with caves and caverns. You will find deep marine caves, hidden caverns, dark labyrinths, narrow fissures... an underground world, home to all kinds of caves where you can explore and discover secrets of the past and see wonderful natural formations, art in nature.
Caving is an activity carried out as a group, with a spirit of adventure and investigation. To practise the sport in safety, it requires some level of physical and mental training. There are many caves and caverns open to the public, Nerja (Málaga province), Pileta (Málaga province), Ambrosio (Almeria province), La Gruta de las Maravillas (Huelva province), La Cueva de los Murcielagos de Zuheros (Cordoba province), Pulpi (Almeria province), and Sorbas (Almeria province), and these are looked at elsewhere on this website. Here we look at the caves that are only accessible by organised, well equipped caving groups. You will need skills in abseiling and ascending, be unafraid of the dark or enclosed spaces and have the stamina to, at times, swim deep underground lakes. You will be rewarded with views of natural formations and caverns seen by very few people and, if you are adventurous, nobody before you. There are hundreds of kilometres of cave still unexplored in Andalucia.
Caving in Málaga province
Some of the most popular sites in the province of Málaga, for example, are the Hundidero-Gato Crossing, an old subterranean river course, Gaduares, El Republicano Cave and El Agua Cave. La Sima de Villalengua, La Sima del Cacao and La Sima del Republicano, all noteworthy caves.
To give you some idea of what to expect, here is the caving log of an experienced UK caver, Damien Weare.
La Sima del Cacao
.... After a long and gruelling walk back up the hill, this time with a lot of kit, we all regrouped at the entrance. I set off to get the rigging underway, not entirely certain how long it was going to take me to locate the window and swing into it 46m down. What a shaft. This really was a beast, and somehow it had a certain terror-factor to it. I desperately searched for a rebelay to break up the prusik on the way out, but to no avail, there are lots but the spits would all have caused fairly serious rub (not a good idea with 9mm rope on an 80m shaft when you are about to have to pendulum around below!)
Found the ramp (with a convenient black box attached to the wall) on the left-hand side of the shaft and swung across fairly easily. Now I could see why the Spanish had warned us we'd need lots of rope for the ramp It really was steep, nearly a pitch. Traverse and descent and the pretties began to appear. I knew this was a pretty cave and I had high expectations, but not this high. This really was impressive and it got better!
On downwards, things getting increasingly pretty as we went. A couple of hours later, we touched down at the base of the cave to find huge mud formations, the like of which I have not seen elsewhere, and an absolutely stunning set of organ pipes coming down the wall (about 20 pipes wide and 40 metres high). Wow! Before the final couple of people set off from the surface, a group of Spanish cavers from Barcelona had arrived. They had apparently talked of using our ropes on the ramp, to avoid the hassle of two ropes, so we might be in for a long trip! An hour's siesta at the bottom, taking in the formations - and waiting for the Spanish - and about turn.
They'd have to rig the bottom half themselves. We smelled their (non-tobacco filled!) cigarettes long before we met them, but when we finally did, they were typically Spanish in their attitude to caving, the longer and slower, with the most stops possible, the better. An uneventful if rather slowed by the entrance pitch exit made a fine end to a fabulous cave. An absolute must for anyone in the area, provided, of course, that you don't mind the walk! Oh, and a fairly committing 46m pitch with a pendulum in an 80m semi-daylight shaft. Just make sure you take lots of rope.
Caving sites in Andalucia
In Granada province, one of the most popular caves is Ventanas de Piñar. Within Andalucia, top caves are found near the towns of Igualeja(Málaga province), Ronda (Málaga province), Nerja(Málaga province), Castril (Granada province), Quesada (Jaén province) and Sorbas (Almeria province).
There are various schools and associations that organise courses and excursions to visit these sites, always with the support of professionals with full hydro-geological knowledge of the area.
For information about caving trips contact the Club de espeleología Andalucia here
Note: This article may contain affiliate/compensated links. That means that if you book through our link, we may earn a small commission (at no extra cost to you). For full information, please see our disclaimer here.
---
More Extreme Sports in Andalucia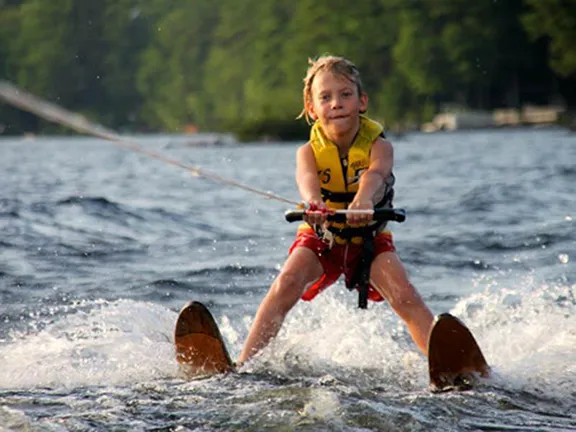 Water skiing and Wakeboarding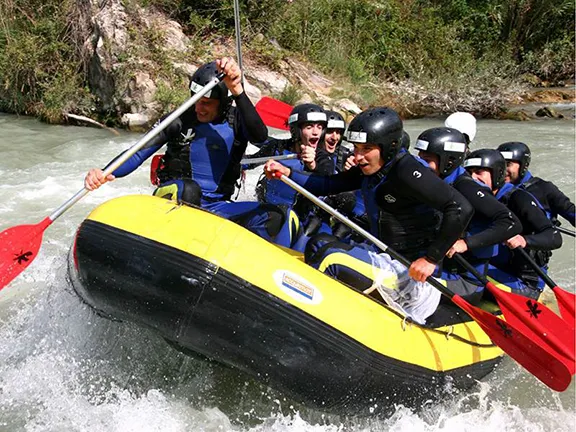 Rafting
Windsurfing
---