El Gordo Spanish Christmas Lottery
Christmas in Spain would not be the same without El Gordo, the Spanish Christmas Lottery. Over 75% of the Spanish population watch the draw on television, you cannot go into a bar or restaurant without seeing, and hearing, the draw.
By Nick Nutter | Updated 22 Mar 2023 | Andalucia | Living In Andalucia | Login to add to YOUR Favourites
or Read Later
This article has been visited 6,983 times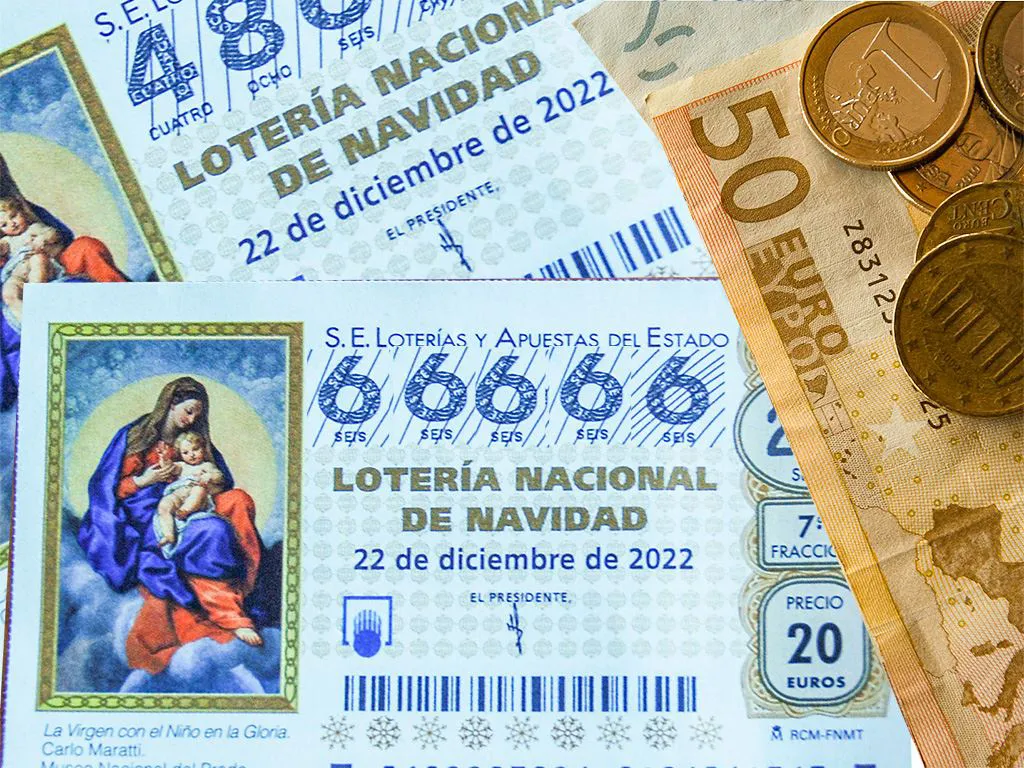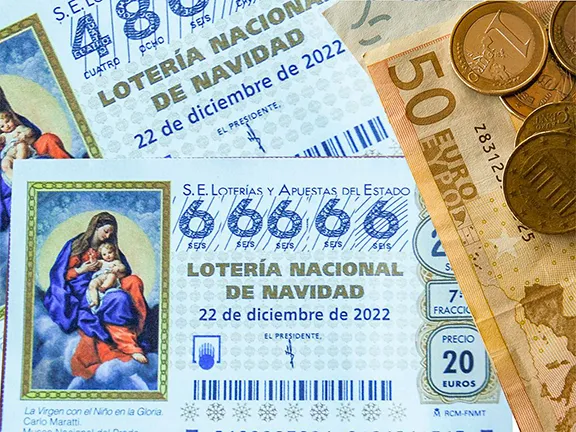 El Gordo Lottery Ticket
What is El Gordo Spanish Lottery
'El Gordo' means 'the Fat One'. It is the name of the Spanish Christmas Lottery that is officially called El Sorteo Extraordinario de Navidad usually shortened to 'Lotería de Navidad'. El Gordo is actually the nickname of the first prize winning ticket number, rather than the whole lottery.
El Gordo – the biggest lottery in the world
In terms of total prize money, El Gordo is the largest lottery in the world. The El Gordo lottery also pays out more lottery prizes than any other lottery draw in the world, which makes it the biggest lottery payout in the world. Little wonder that over 75% of the Spanish population buy El Gordo tickets, or a share in one, every year.
About the El Gordo Lottery
The first El Gordo lottery took place in 1812 when the government set it up as a way to raise money for the Spanish troops fighting against Napoleon's armies. The 209th draw will take place on the 22nd December 2022. Until 2013, all winnings were tax free but since then a tax on winnings has been imposed.
Tax on winnings
Since 2013 there has been a 20% tax on all winnings over a certain amount. In 2022 the amount you can win, tax free, is 40,000 Euros. The tax, if you are fortunate to win big, is deducted from your winnings.
The lottery draw is managed by the Spanish government. 30% of the lottery sales goes to the government in taxes and 70% is paid out in prizes. In 2022 a total of over 2,520 million euros will be paid out in prize money.
When El Gordo is drawn
El Gordo is drawn between 9am and 1pm on the 22nd December, the same day every year.
Who draws the El Gordo numbers
The numbers are drawn by children from the San Ildefonso Elementary School in Madrid, which was formerly an orphanage. In pairs they pick out two wooden balls from two large golden drums. One drum contains balls with every ticket number, the other the prize that is then associated with that number. The children, 'los niños de San Ildefonso', come forward in pairs and pick and sing out a lottery number from one drum, and then pick and sing out a prize amount for that number from the other drum. The ceremony is called 'el soniquete de los Niños de San Ildefonso' and takes place at the Teatro Real de Madrid.
Legend has it that the orphans from Colegio de San Ildefonso would make their way through the streets of Madrid singing Christmas carols. They drew the attention of city and lottery officials, who gave them the task of drawing the winning numbers figuring that orphans would not cheat the system. It wasn't until 1984 that the first female students participated in the lottery announcement—before that, it was only boys.
The parts of an El Gordo ticket
All El Gordo tickets are numbered from 0 to 99,999 so there are 100,000 numbers every year. You cannot choose your own number if you purchase from a lottery office or bar. In a lottery office, you will be able to choose from the numbers available and many people try to buy a number that includes their 'lucky number'. The wait for a ticket can be a long one, particularly during December, when people stand at the counter and discuss the 'luckiness' of each number. You can choose from tickets available if you go onto the official El Gordo website.
Each ticket, called a billete, has 10 décimos and each year the tickets are printed in series. The number of series has varied over the years. In 2022 there will be 170 series.
How much does an El Gordo lottery ticket cost?
An El Gordo ticket, with 10 décimos, called a billete, all with the same number, costs 200 Euros. The décimo tickets cost 20 Euros. The décimo is often further broken down into 10ths or 20ths, called participaciones, by individuals in a syndicate or a bar selling to customers.
Where to buy an El Gordo ticket
You can buy El Gordo tickets online in Spain at the official El Gordo website made by the 'Loterías y Apuestas del Estado', the Spanish Lottery organization. However, it is far more fun to buy at one of your local bars knowing that if you win, then so does everybody else that has bought a participaciones, decimo or billete in the same series from that bar - in a village that can be just about every household in the village. You can guarantee that the bar will be packed on the morning of the draw and the atmosphere will be electric as patrons wait to hear their number called. In the event of a win, the celebrations start immediately. You can also buy El Gordo tickets from any of the many lottery ticket offices throughout Spain. You can only buy billetes and décimos at the lottery offices. You can buy 'participaciones' at bars, offices or from family and friends.
When to buy a ticket for El Gordo
Ticket sales for El Gordo start in the middle of July.
How much you can win with El Gordo
Here is where it gets complicated.
The first prize of El Gordo goes to a single winning number. So, say the first prize is 4 million Euros, which it is in 2022, and there were 170 series printed with that winning number, the total amount of first prize money paid out will be 170 x 4 million = 680 million Euros.
How much you win with a billete
If you own a billete with the winning number, i.e. a ticket with 10 décimos on it, you will win 4 million Euros.
How much you win with a décimo
If you own a décimo with the winning number you will receive one tenth of 4 million = 400,000 Euros.
How much you win with a participaciones
If you are in a 10 person syndicate then you will win 40,000 Euros.
Other El Gordo prizes
However, there are many more prizes, all paid out the same way. Don't forget that each billete is in a series so if there are 170 series, each 2nd prize pays out 170 times, as does each third prize and so on.
2nd prize El Gordo lottery number - 1 number gets €1,250,000 for 1 billete
3rd prize El Gordo lottery number - 1 number gets €500,000 for 1 billete
4th El Gordo lottery number - 2 numbers get €200,000 each for 1 billete
5th El Gordo lottery amount - 8 numbers get €60,000 each for 1 billete
After that comes many smaller prizes, for amounts ranging from €20,000 down to the smallest prizes €1000 called 'la piedra' which means the stones. La Piedra pays €1000 on a billete ticket, so you would win €100 for a décimo ticket.
The smallest prizes are €200 for a billete, which pays back the €20 cost of a décimo lottery ticket.
In total there are 15,000 different winning numbers, another reason that El Gordo is so popular.
The Greatest Prize is Sharing
In reality, the popularity of the Spanish Christmas Lottery is not the amount of prize money, although 4 million Euros is not to be sniffed at, it is the idea of sharing the prize money amongst family and friends and even villages. On the 22nd December there will be more than one village celebrating a big win on El Gordo with every household in the village sharing the prize, apart from the unlucky few who did not buy a billete or participaciones.
The lotteries slogan is "El mayor premio es compartirlo" ("The greatest prize is sharing"). Many families or groups of friends will all chip in for a décimo to be shared among everyone.
What are the chances of winning on El Gordo
Some people think that El Gordo tickets have a 15% or 30% chance of winning, but the actual probability of winning El Gordo is much lower at around 5%. Still, a 1 in 20 chance is pretty good.
How to find out if you have won on El Gordo
The easiest way is to walk into any Spanish lottery office after the 22nd December. You can also check on line at the official El Gordo website.
How to claim your winnings
For smaller wins up to €1000 you collect your money at the lottery ticket offices in Spain. For larger amounts you can collect your winnings at certain Spanish banks including BBVA, Santander, Banco Popular and CaixaBanc. The banks do not charge a commission on lottery payouts or ask you to open an account. You can also contact the Spanish lottery organisation Loterías y Apuestas del Estado on their website or by phone +34 902112313
Good Luck
Note: This article may contain affiliate/compensated links. That means that if you book through our link, we may earn a small commission (at no extra cost to you). For full information, please see our disclaimer here.
---
More Living In Andalucia articles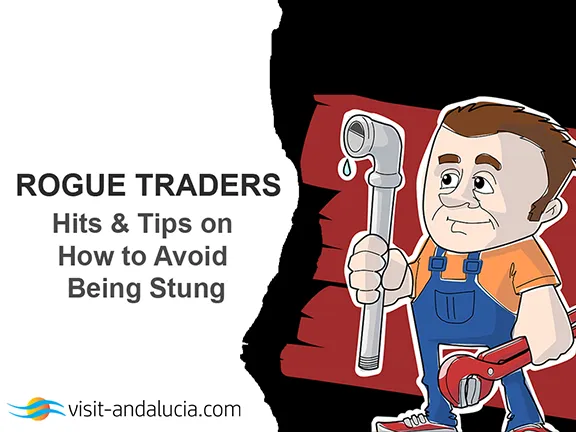 How to Deal With Rogue Traders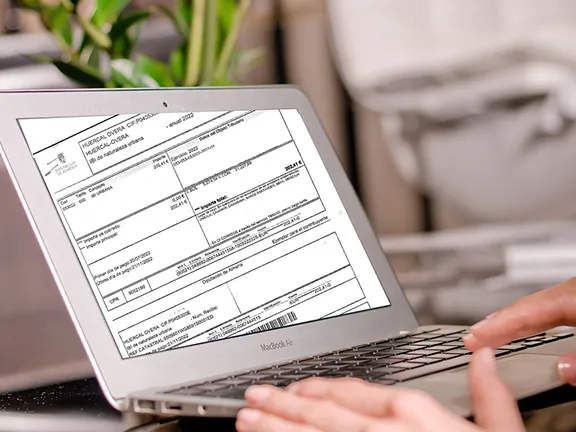 Understanding the IBI Tax in Spain
Indoor Markets and Street Markets in Andalucia
---