Marismas del Rio Palmones Paraje Natural
An unspoilt tidal marismas surrounded by industrial units, oil processing plants and, to the west, the huge port of Algeciras
By Nick Nutter | Updated 30 Mar 2022 | Cádiz | Birdwatching | Login to add to YOUR Favourites
or Read Later
This article has been visited 3,027 times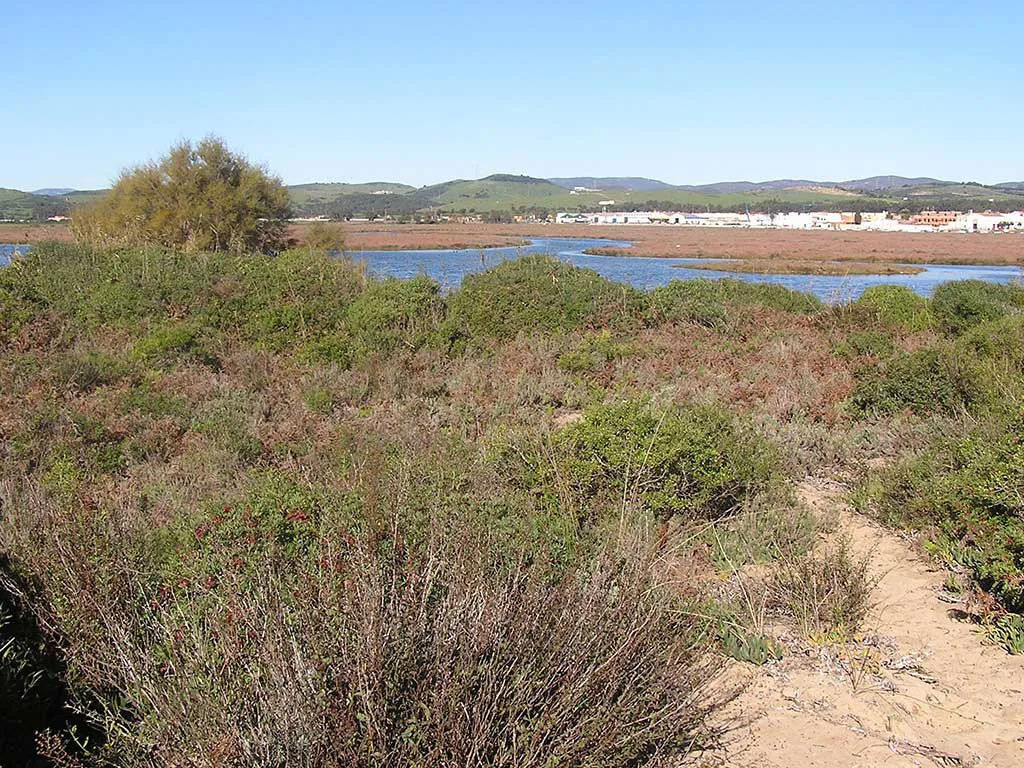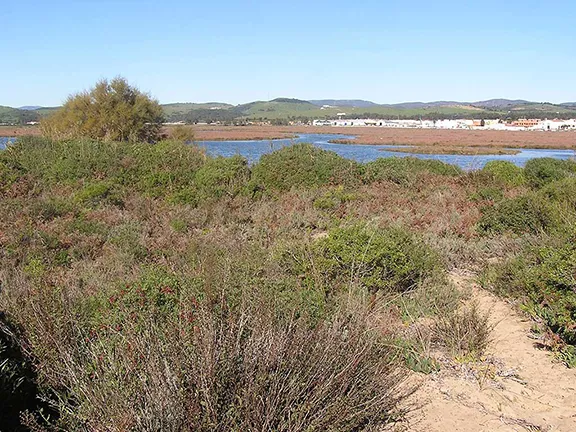 Marismas de Palmones
The Marismas del Río Palmones Paraje Natural consists of three well differentiated landscapes. A chain of sand dunes nearly one kilometre long, a marshland bisected by tidal channels and, inland, a marshland that has been left high and dry.
Flora in the Marismas del Río Palmones Paraje Natural
Palmones village
The muddy areas of the Marismas del Río Palmones Natural area are covered with a vegetal carpet of species adapted to high saline concentrations, such as reeds, salicornias and rushes. In the intertidal zone you will see of almajo, kermes oak, mastic, black labiernago, Moorish jagz, myrtle and black hawthorn, while in the strip of coastal dunes you can find barberry, sea thistle and a species of great interest, ephedra.
Birdlife in the Marismas del Río Palmones Paraje Natural
Rio Palmones
The marismas is directly beneath the migratory route for birds crossing the Strait of Gibraltar to Africa, or, in spring, the return journey. Over 350 species have been recorded including; plovers, flamingoes, sandpipers and herons. Amonst the overwintering species you can expect to see crabeater jackdaw, common spoonbill, spotted crake, common crane, red-billed Pantage, common goshawk, Frisian mallard, plus teal and pintails. Osprey and marsh harriers can often be spotted.
Acess to the Marismas del Río Palmones Paraje Natural
Palmones Paraje Natural
The most interesting route is on foot from Playa de El Rincocillo, north along the shoreline until you reach the estuary, a distance of about 1 kilometre. Paths lead through and over the sand dunes alongside the marismas. The tops of the dunes make excellent spots from which to see the wildfowl and waders.
The village of Palmones on the northern side of the estuary has a long paseo beside the marismas. An excellent plan if you have a canoe, is to launch it at Palmones and paddle through the network of channels.
Note: This article may contain affiliate/compensated links. That means that if you book through our link, we may earn a small commission (at no extra cost to you). For full information, please see our disclaimer here.
---
More Birdwatching in Cádiz province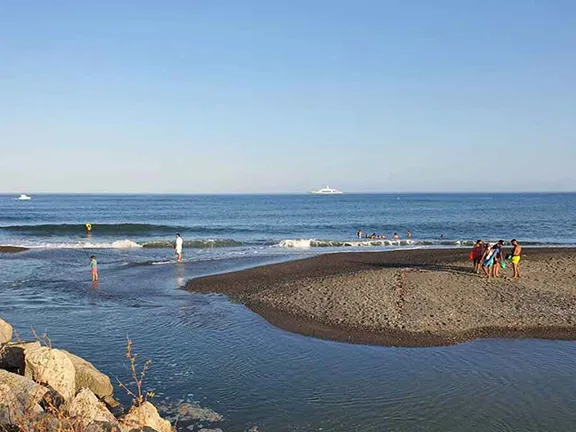 Estuario del Río Guadiaro Paraje Natural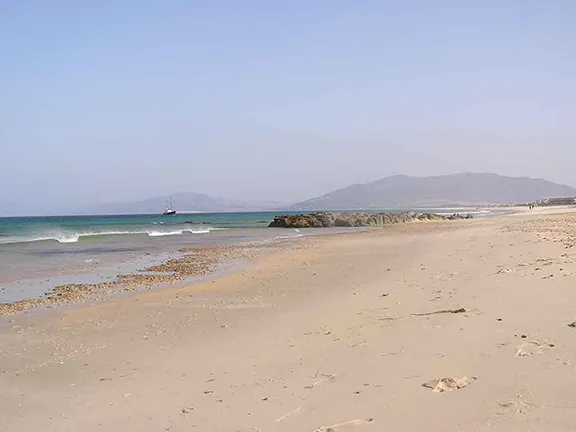 Playa de los Lances Paraje Natural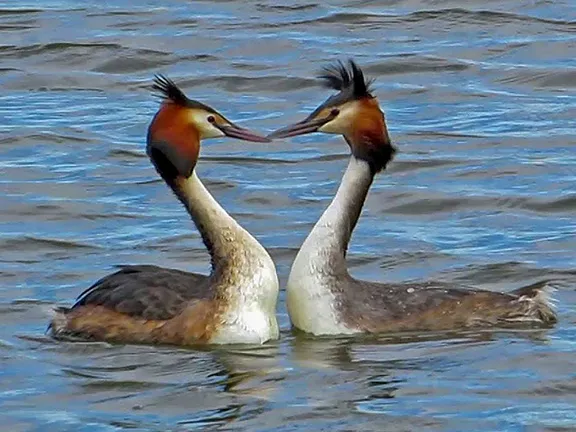 La Cola de Embalse de Arcos Paraje Natural
See all the Marismas Del Río Palmones Paraje Natural articles here
More in the Marismas Del Río Palmones Paraje Natural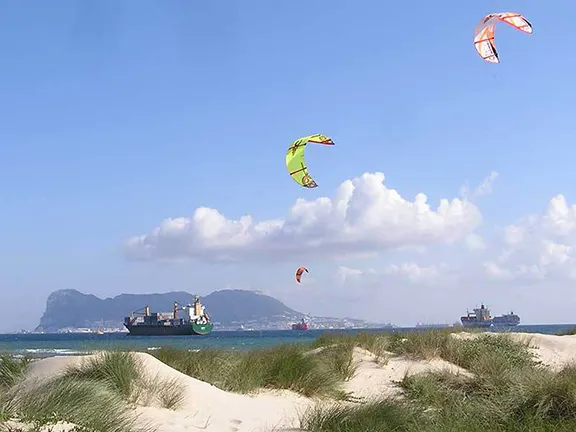 Rinconcillo Beach and Bay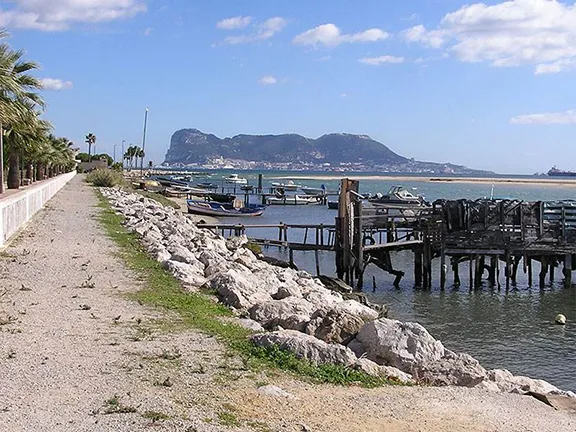 Palmones
---