Do I Really Need Travel Insurance for Spain? (SafetyWing Review 2023)
Is travel insurance really necessary and what's the best travel insurance for travelling to Spain? Learn more about SafetyWing and why it's my recommended travel medical insurance
By Liza S. | Updated 15 Nov 2023 | Andalucia | Living In Andalucia | Login to add to YOUR Favourites
or Read Later
This article has been visited 20 times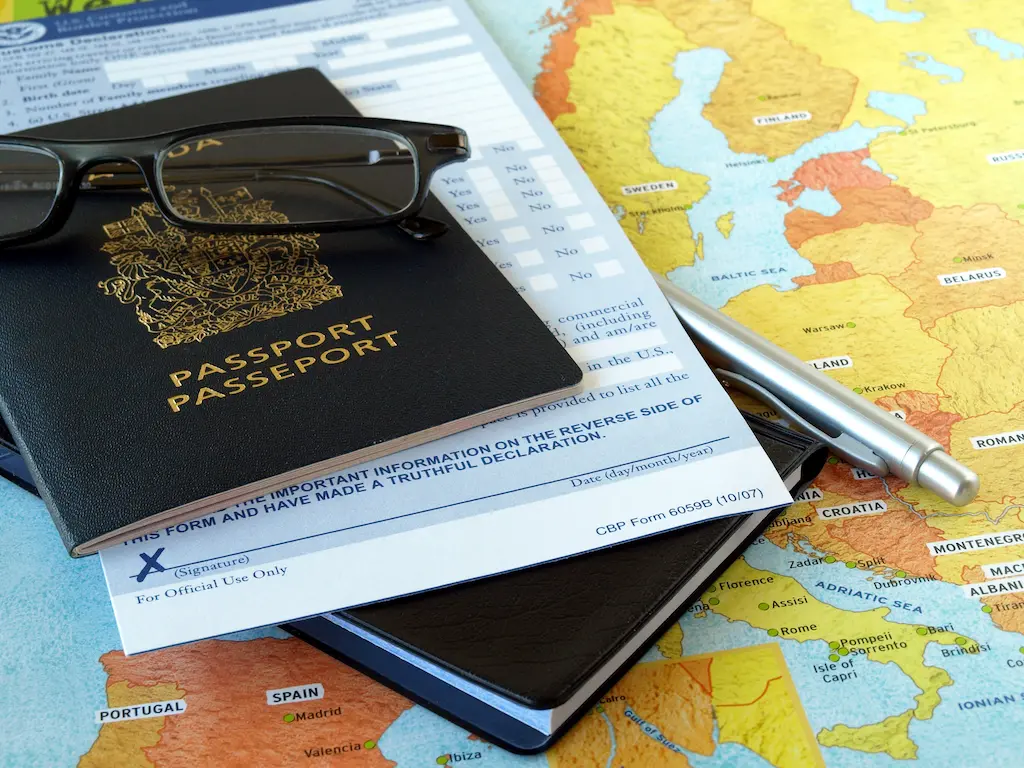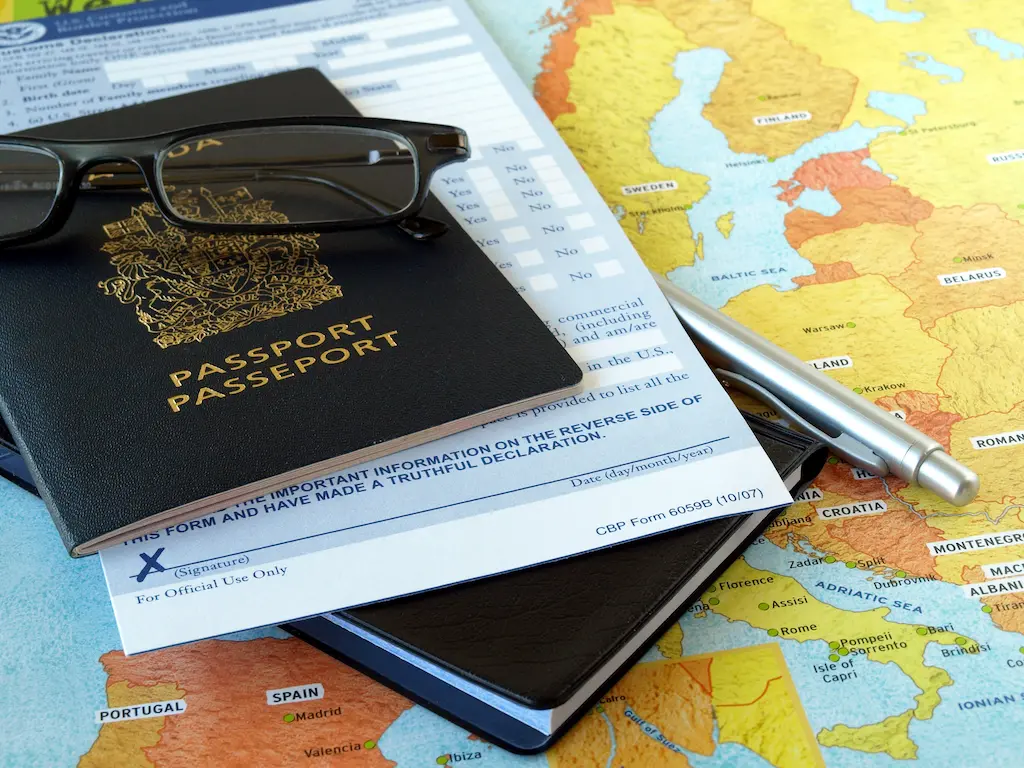 Every traveller has wondered "do I really need travel insurance?"... yes, even me! But after years of travel experience, in this article, I'll explain why you need travel insurance, how it works, and review how SafetyWing travel medical insurance can help give you peace of mind on your travels.
Travelling opens doors to new experiences and adventures, but it also brings unforeseen risks and challenges. This is where travel insurance becomes a non-negotiable necessity for every globetrotter. In this comprehensive travel insurance review of SafetyWing Nomad Insurance 2.0, I'll delve into why safeguarding your journeys with the right insurance is crucial.
I'll explore the intricate features of SafetyWing's Nomad Insurance 2.0 offering, a product designed specifically for nomads and frequent travellers that's also suitable for the average traveller. By the end of this article, you'll not only understand the significance of travel medical insurance but also be equipped with practical insights about SafetyWing's coverage, benefits, and how it stands out in the market.
Whether you're a seasoned traveller or planning your first trip, this guide will help you make an informed decision about your travel safety needs.
Let's dive into why you need travel insurance, how it works, and review how SafetyWing travel medical insurance can help give you peace of mind on your travels.
Do I Really Need Travel Insurance?
I used to be one of those people who thought paying for travel insurance was an unnecessary expense, especially when I was younger and travelling on a tighter budget. So I completely understand the scepticism!
But here's the thing: travel can be unpredictable. Medical emergencies, accidents, flight delays, lost luggage, lost electronics - there are many things that can go wrong when you're on a trip. These incidents can not only disrupt your travel plans but also lead to significant financial losses.
Once I reframed the way I thought about it, instead of being an unnecessary expense, travel insurance became more of a safety net against the many uncertainties of travel. Whether you're an occasional holidaymaker or a full-time traveller, the importance of having reliable travel insurance cannot be overstated.
When we think of travel insurance, we usually think of coverage for travel-related incidents and disruptions such as:
Trip Cancellations and Interruptions: Illness, family emergencies, or unforeseen work commitments can lead to trip cancellations or interruptions. Travel insurance can reimburse you for pre-paid, non-refundable travel expenses, helping to soften the financial blow of a trip that didn't go as planned.
Lost or Stolen Baggage: Losing your baggage or having it stolen can be more than just an inconvenience; it can disrupt your entire trip. Travel insurance can cover the cost of replacing the contents of your lost or stolen baggage, as well as emergency purchases of essential items.
Travel Disruptions: From natural disasters to civil unrest, numerous unforeseen events can disrupt your travel plans. Insurance can provide coverage for additional accommodation and travel expenses incurred due to these disruptions.
While these incidents can certainly ruin a trip, in my opinion, the main value of travel insurance is providing coverage for medical emergencies.
When you're in a foreign country, the cost of medical care can be exorbitant. From a sudden illness to an unexpected injury, medical emergencies are the primary concern for travellers. Without insurance, you could be facing enormous out-of-pocket expenses. Travel insurance typically covers doctor visits, hospital stays, emergency medical evacuation, and sometimes even pre-existing conditions, depending on the policy.
Of course, none of us want to be ill or injured while travelling but medical emergencies can happen anytime. Whether it's a fall during a hiking trip that leads to a broken ankle or getting involved in a car accident or a sudden unexpected illness, these medical incidents can quickly rack up high bills when you're in a foreign country.
Travel emergencies are not anomalies but common scenarios that travellers face. They illustrate the critical role that travel insurance plays in mitigating the financial risks associated with travel.
In summary, travel insurance is an essential tool for managing the risks and uncertainties inherent in travel. It provides peace of mind, knowing that should things go awry, you are not alone. The coverage extends far beyond mere financial protection; it is about ensuring a safety net in a world of unpredictability.
Note for EU citizens/residents: You probably already know that the European Health Insurance Card (EHIC) allows you to access public healthcare in another EU/EEA state for free or at a reduced rate. You can use it when you are travelling or when you are staying temporarily in another EU country. In the case of EU residents, having travel insurance while travelling in Spain and other EU countries is more helpful for covering travel-related incidents like flight delays, travel disruptions, lost baggage etc.
Factors to Consider When Choosing Your Travel Insurance
There are many different options for travel insurance out there and I've used a few of them, some from my home country and others more international in nature. It does take a bit of homework to know what to look for and to know exactly what you're getting.
Based on my personal experience, here are some key factors to consider when choosing your travel insurance so that you are adequately protected during your travels.
Coverage Scope
Ensure that the policy covers medical expenses for illnesses and injuries. Check if it includes hospital stays, doctor visits, and emergency evacuations.
Look for policies that cover trip cancellations and interruptions due to unforeseen events like illness, natural disasters, or other emergencies.
If you plan to engage in activities like skiing, scuba diving, or hiking, make sure these are covered, as some policies exclude high-risk activities.
Carefully review what is not covered. Common exclusions include pre-existing medical conditions, extreme sports, and travel to high-risk countries.
Ensure that the insurance provides adequate coverage in all the countries you plan to visit. Some policies may have geographical limitations.
Some policies offer extra benefits like coverage for electronic devices, legal expenses, or accidental death and dismemberment. Check if the insurance covers loss, damage, or theft of luggage and personal items.
Duration of Coverage
Most travel insurance policies come either as a single-trip option (covering specific travel dates and typically with a 90-day limit per trip) or as an annual policy (where you are covered for any trips you take within the insured period and each trip typically has a 90-day coverage limit).
For long-term travellers or nomads, it's important to choose a policy that can be extended or has long-term coverage options.
Claims and Assistance Process
Understand the process for filing a claim and the type of support provided. Look for insurers that offer 24/7 assistance whether it's online or through a dedicated helpline.
Note any limitations or conditions for any coverage items you're specifically interested in. For example, most policies only offer limited coverage for loss/theft of electronic devices.
Cost vs. Coverage
Compare the cost of the policy against the coverage provided. Cheaper policies might have significant gaps in coverage so if budget is a concern, know what you're paying for.
Know that you will have to pay more for additional/optional coverage such as for adventure sports or coverage for electronic items.
Ease of Access and Use
Consider how easy it is to purchase the policy and whether you can manage it online, especially for policy extensions or changes while travelling.
Most travel insurance requires you to purchase the policy before the start of your trip and is only available for purchase when you're in your home country.
Compliance with Visa Requirements (If Needed)
For certain destinations, ensure that the insurance meets the visa requirements, especially in terms of coverage amounts.
Making an informed choice about travel insurance means balancing your specific needs with the coverage offered. Remember, the right travel insurance is an investment in your safety and well-being while exploring the world.
What is SafetyWing Nomad Insurance 2.0
SafetyWing has emerged as a go-to travel insurance option for a growing community of digital nomads, remote workers, and frequent travellers. Here, I'll provide a detailed overview of what SafetyWing Nomad Insurance 2.0 is, its history, and who it's designed for.
Background of SafetyWing
SafetyWing was founded with a clear mission: to provide affordable, comprehensive insurance for nomads, by nomads.
Recognizing the unique challenges faced by people who live and work on the move, SafetyWing aimed to fill a gap in the traditional insurance market. Traditional travel insurance policies often fall short in meeting the needs of long-term travellers and digital nomads, who require more flexibility and comprehensive coverage.
Since its inception, SafetyWing has been committed to offering insurance products that are not only accessible but also adaptable to the unconventional lifestyles of its clientele. This dedication has led to the development of their flagship product, the SafetyWing Nomad Insurance, which caters specifically to the needs of individuals who are often overlooked by conventional insurance providers.
To further meet the needs of their customers, SafetyWing recently introduced Nomad Insurance 2.0 with a redesigned claims experience and the option to include add-ons to your base policy.
Who Should Use SafetyWing Nomad Insurance 2.0
The primary target audience for SafetyWing Nomad Insurance is digital nomads - individuals who leverage technology to work remotely and live a location-independent lifestyle.
However, the product is not limited to just digital nomads.
It's equally suitable for:
Frequent and/or Long-Term Travellers: People who find themselves travelling often or for longer periods, whether for business or pleasure, can benefit from the comprehensive coverage that SafetyWing offers.
Expats: Individuals living abroad for extended periods can find solace in the global coverage provided by SafetyWing.
Remote Working Teams: Companies with remote employees spread across different countries often use SafetyWing to ensure their staff is covered wherever they are.
SafetyWing's product is designed with an understanding that the modern worker and traveller lead a boundary-less life. As such, their insurance model is built to provide coverage that is as mobile and flexible as their customers.
That said, even if you're an occasional traveller, I believe it's still worth checking out SafetyWing and comparing it to other travel insurance policies available to you to see if it could be a better fit for you in terms of coverage and costs.
Why I Personally Love SafetyWing Nomad Insurance 2.0
Before I get into more details about what the SafetyWing Nomad Insurance 2.0 actually covers, I want to highlight why I personally use and recommend SafetyWing.
In the past two years, I have bought SafetyWing travel insurance to give me peace of mind during my own travels. Here's why.
I love how easy it is to sign up for a SafetyWing policy. It can be done online in just 5 minutes and if you already have an existing account, it's even more convenient as all you need to input is some basic information such as the start date for the policy and the countries that you're traveling to in order to activate your policy.
You can get a SafetyWing policy even while you're travelling. It's great for those moments when you've forgotten to buy a policy but you're already on the road or if your previous policy has expired. Most traditional travel insurance policies require you to be in your home country at the time of purchase and the policy must be bought before you leave for your trip. SafetyWing offers much more flexibility by allowing you to get almost instantly covered if you're already on the road.
With SafetyWing, you can pay as you go with their subscription model - ideal for longer trips. Instead of a huge amount upfront, you can sign up on a recurring basis and stay covered on your long-term travels.
Their subscription model works on a 28-day basis where the policy renews and you get charged as each cycle ends (with a maximum coverage period of 364 days). You can cancel your coverage any time prior to the next payment date. I personally use this recurring billing/renewal method when I'm travelling for longer periods.
With Nomad Insurance 2.0, you can choose specific policy add-ons to meet your coverage needs such as coverage for travel to the US, adventure activities or electronics loss/theft. I personally add on the coverage for electronics loss/theft as I typically travel with my laptop and other tech accessories.
I personally find that SafetyWing offers comprehensive coverage at their price point. I've done my own homework and compared them to policies available in my home country and SafetyWing wins which is why I keep using them. The cost is determined based on age and chosen coverage areas, with clear pricing tiers that make it easy to understand and budget for.
The claims process with SafetyWing is straightforward. While I do have travel insurance, I prefer not to have to use it (as that means something unfortunate has happened!). Fortunately, in my experience, I found that the claims process at SafetyWing was user-friendly when I had to make a claim for electronics theft just earlier this month (November 2023).
With Nomad Insurance 2.0, the claims process is done online on their portal. It was easy and hassle-free and they were timely with getting back to me within their stipulated turnaround of 7-10 business days.
SafetyWing Nomad Insurance 2.0: What's Covered and What's Not
So what exactly does a SafetyWing Nomad Insurance policy cover?
SafetyWing provides extensive medical coverage for travellers. This includes coverage for doctor visits, hospital stays, and even prescription medications. It's designed to handle both minor ailments and major medical emergencies, ensuring peace of mind for travellers.
Beyond medical issues, SafetyWing also covers travel-related concerns. This includes trip interruptions, travel delays, and lost checked luggage. Such coverage is crucial for handling the uncertainties of travel, from missed flights to lost baggage.
These are the main policy inclusions (please read the full policy for further details):
Medical expenses for emergencies, medically necessary services, treatments, equipment or prescription drugs, driving accidents
Emergency medical evacuation
Home country coverage (for short visits home after 3 months of active coverage)
Lost checked luggage
Travel delay
Trip interruption
Emergency dental
Repatriation of remains
There is a $250 deductible and $250,000 max limit per policy.
It's important to note that Safetywing does not cover high-risk or professional sport activity, pre-existing conditions, cancer treatment, lost or stolen personal belongings, or trips that were cancelled before you left.
And with their Nomad Insurance 2.0 which was recently released, you have the option to add on the following:
Coverage for travel to the US
Adventure sports
Electronics theft
*If you are a US resident, please be aware that Nomad Insurance 2.0 is currently unavailable. However, we anticipate its availability in the coming months.
For full details on what's covered and what's not covered in their policy, I recommend checking out their website.
You'll be glad to know that SafetyWing offers global coverage (which makes it perfect for a visit to Spain!). However, it's important to note that while it covers worldwide travel, coverage in the United States is limited to 90 days for non-U.S. citizens.
From age 18 to age 39, you can be covered on your travels for as low as US$1.61 per day (that's about €1.49 or £1.30). The cost increases based on your age band, coverage to the US is also more expensive, and add-ons also add to the cost.
As mentioned, SafetyWing offers remarkable flexibility in terms of policy duration. You can opt for short-term coverage or go for automatic renewals, adapting the policy to your travel schedule. This flexibility is particularly beneficial for those with dynamic travel plans.
And best of all, you can sign up from anywhere and get instant coverage!
How to Sign Up for SafetyWing Nomad Insurance
Signing up for SafetyWing Nomad Insurance is a straightforward process, designed to be as simple and hassle-free as possible.
Here's a step-by-step guide to help you navigate through the process.
1. Get a Quote
Use the form below to get a no-obligation quote from SafetyWing. You'll be prompted to enter some basic information, such as your age, the coverage area (whether you need coverage in the U.S. or globally), and the duration of your insurance policy. This will generate a quote for your insurance premium.
2. Review Coverage Details
Before proceeding, take the time to review the coverage details. Ensure that the policy meets your specific travel and medical needs. Pay attention to any exclusions or limitations. Their FAQ page is a good starting point to get your questions answered.
3. Set Up An Account and Fill in Your Personal Information
If you're satisfied with the quote and coverage, the next step is to set up an account and fill in your personal details. This includes essential information such as your full name, date of birth, contact information, home address etc.
4. Choose Coverage Options
Once your account is set up, you'll see the dashboard with the option to buy a new policy. Click on the button to start your purchase.
Input your start date and choose whether you want an end date or to get a recurring policy that renews every 28 days. You can also add extra coverage options, such as coverage for adventure sports or electronic theft (currently only available to non-US residents) . Select any additional coverage that you think is necessary for your travel plans.
Click through the next 2-3 pages to add details like beneficiary, travel destination(s), family members to your policy.
5. Review and Make Payment
After filling in your details and selecting any additional coverage, proceed to review the summary of your policy.
If all looks correct, then it's time to make payment. SafetyWing accepts various forms of payment, including credit cards and some digital payment methods. Enter your payment details to complete the transaction.
6. Confirmation and Policy Documents
Once your payment is processed, you will receive a confirmation email along with your insurance policy documents. It is crucial to review these documents to understand the terms and conditions of your policy.
Your new policy details are also available on your SafetyWing account dashboard for easy reference.
That's it! You're done and can travel with complete peace of mind.
SafetyWing's sign-up process is generally straightforward, with minimal documentation required at the outset. However, it's important to provide accurate and up-to-date information to ensure there are no issues with your coverage.
In case of any queries or assistance needed during the sign-up process, I suggest contacting SafetyWing's customer support for guidance.
​​Practical Tips for Using SafetyWing Nomad Insurance
Once you have your SafetyWing Nomad Insurance in place, it's important to understand how to effectively use it.
Based on my personal experience, here are 6 practical tips to help you get the most out of your insurance policy and navigate any situations where you might need to use it.
1. Understanding Your Policy
Familiarise yourself with the details of your policy. Know what is covered and what is not. Pay special attention to coverage limits, deductibles, and any exclusions. This knowledge will be crucial in case you need to make a claim.
2. How to Make a Claim
In the event that you need to make a claim, follow SafetyWing's claims process which is outlined in your account dashboard under "Claims". Typically, this involves filling out a claim form and submitting it along with any supporting documents, such as medical bills or police reports.
Keep all receipts and documentation related to your claim. For medical expenses, ask for detailed bills from the healthcare provider.
It's advisable to notify SafetyWing as soon as possible after an incident occurs. Prompt communication can speed up the claims process.
3. Using the Insurance for Medical Emergencies
In case of a medical emergency, you can go to any hospital or clinic. SafetyWing does not restrict you to a specific network of providers. Ensure that you get a copy of the medical report and invoice/receipt to process your claim.
For emergency medical evacuation, contact SafetyWing's emergency assistance immediately. They will coordinate and approve these services.
4. Handling Non-Emergency Medical Situations
For non-emergency medical issues, consider contacting SafetyWing's support first. They can provide guidance on seeking medical care and ensuring the expenses are covered.
5. Dealing with Lost or Stolen Baggage
If your baggage is lost, stolen, or damaged, report the incident to the airline or local authorities as soon as possible. Obtain a written report, which will be necessary for your insurance claim.
Keep a record of the contents of your baggage and their estimated value, as this information will be needed for the claim.
6. Renewing, Extending or Cancelling Your Policy
If your travel plans change, you can easily renew, extend or cancel your policy online. If you have opted for automatic renewal, ensure that your payment information is up to date to avoid any lapse in coverage.
Final Thoughts on Travel Insurance and SafetyWing Nomad Insurance 2.0
I hope this article has highlighted the importance of having travel insurance and how it can offer you peace of mind against unfortunate incidents and unexpected financial losses during your travels.
I urge you to do your own research to find a travel insurance policy that best fits your needs and I personally recommend checking out what SafetyWing has to offer. I've been a customer for 2 years now and always use them for insurance coverage on my travels. I love their flexibility, competitive pricing, solid coverage, and ease of administering my policy and claims.
By choosing a reliable travel insurance like SafetyWing, you ensure peace of mind and security, allowing you to focus on the joys and discoveries of travel. Whether embarking on short trips or long-term adventures, the right travel insurance is not just a smart choice—it's an essential aspect of responsible and worry-free travel.
So, if you're planning your next adventure to Andalucia, consider SafetyWing for your travel insurance needs. For more information or to sign up, visit SafetyWing's website now.
Related Articles
Note: This article may contain affiliate/compensated links. That means that if you book through our link, we may earn a small commission (at no extra cost to you). For full information, please see our disclaimer here.
---