Windsurfing
Windsurfing on the Costa de la Luz in Andalucia is the best place in Europe for windsurfing
By Nick Nutter | Updated 5 Mar 2022 | Andalucia | Extreme Sports | Login to add to YOUR Favourites
or Read Later
This article has been visited 4,659 times
Andalucia is the best place in Europe for windsurfing. Tarifa, on the Atlantic coast of Cádiz, is nicknamed 'windy city', its local hotel is called, not without good reason, 'Hurricane Hotel'. Tarifa is reputed to be the windiest place in Europe and it is all due to the levanter (easterly) or poniente (westerly)winds that funnel through the Straits of Gibraltar.
Top windsurfing beaches on the Costa de la Luz
Playa de los Lances at Tarifa is the place to go. You will find lots of kitesurfers and windsurfers all year round. Another very busy spot, bordering Los Lances beach, is Playa de Valdevaqueros. In Tarifa, you will find lots of windsurfing schools and renting shops and be able to immerse yourself in the windsurfing culture.
El Palmar beach is near Conil de la Frontera. It is almost 5 kilometres long, directly exposed to the prevailing winds, another favourite amongst the wind surfing community.
Isla Canela, on the borders of Andalucia and Portugal is recommended only for the experienced wind surfer because of the currents and strong winds. However the coastline with its beautiful sandy beaches offers a great backdrop for windsurfing.
Valdelgrana, in Puerto de Santa Maria is another favourite spot for windsurfers from Cadiz. There are a few chiringuitos and restaurants near the 2 kilometre long beach and lots of parking.
Playa de la Barrosa at Chiclana de la Frontera is almost 6 kilometres long. It has the advantage, for beginners, of being a little less windy.
Windsurfing inland in Cadiz province
Finally, inland, at Arcos de la Frontera, the Embalse de Bornos is a large reservoir that permits all sorts of watersports, including windsurfing. Its sheltered position makes it ideal for beginners.
Windsurfing on the Costa Tropical
If you are on the Mediterranean coast then, for high winds, you are more restricted, however there are a couple of spots on the Costa Tropical that are becoming popular. Both can be recommended for beginners.
La Herredura, near Almunecar with its wide beaches, tropical vegetation and naturl landscape, has become the capital of water sports on the Costa Tropical. La Herredura has windsurfing schools, shops selling all the equipment you will need, some great chiringuitos and a brilliant atmosphere for windsurfers.
Roquetas de Mar, near Almeria, is a popular resort. It has over 10 kilometres of beaches that are becoming more popular with wind surfers.
Note: This article may contain affiliate/compensated links. That means that if you book through our link, we may earn a small commission (at no extra cost to you). For full information, please see our disclaimer here.
---
More Extreme Sports in Andalucia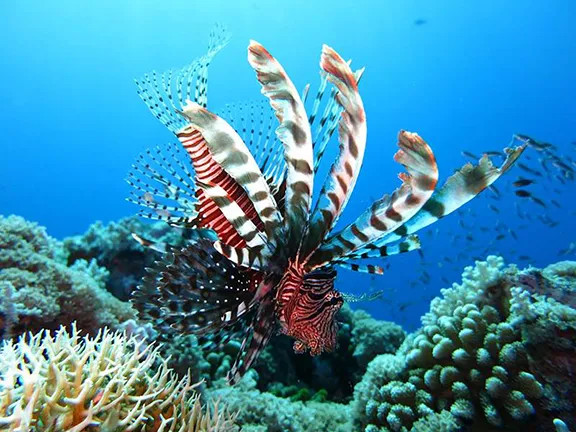 Scuba Diving and Snorkelling
Skydiving
Canyoning
---