Kitesurfing
Kitesurfing at Tarifa, nicknamed windy city, the European capital for kitesurfing in Cadiz province, Andalucia
By Nick Nutter | Updated 5 Mar 2022 | Andalucia | Extreme Sports | Login to add to YOUR Favourites
or Read Later
This article has been visited 3,810 times
In November 2017, Alex Caizergues zipped across the water at 57.97 knots (93.60 kph), on a surfboard whilst being towed by a kite, thus establishing a new world record for kite surfing.
Kitesurfing, also known as kiteboarding combines aspects of wakeboarding, snowboarding, windsurfing, paragliding and sailing into one extreme sport. A kiteboarder uses a kite to pull him across water, land (on skates) or snow. Apart from the speed, kite surfers are often pulled into the air, Michael Mac Donald holds the record (2020) for the highest deliberate jump with 33.9 metres. The record for the longest hangtime is held by Jesse Richman with a hangtime of 22 seconds.
Kitesurfing at Tarifa
Tarifa, nicknamed windy city, is the European capital for kitesurfing. Wind, funnelled by the mountains to the north and south of the Gibraltar Strait, whistles along the coast. The stretch from Tarifa, seven kilometres northwest to Punta Paloma, is where the kite surfers hang out. The wide, sandy beach backed by dunes is ideal for the sport. To give some idea of the notoriety of this coast, the local hostelry is called Hurricane Hotel.
Note: This article may contain affiliate/compensated links. That means that if you book through our link, we may earn a small commission (at no extra cost to you). For full information, please see our disclaimer here.
---
More Extreme Sports in Andalucia
Mountain Biking
Jet Skiing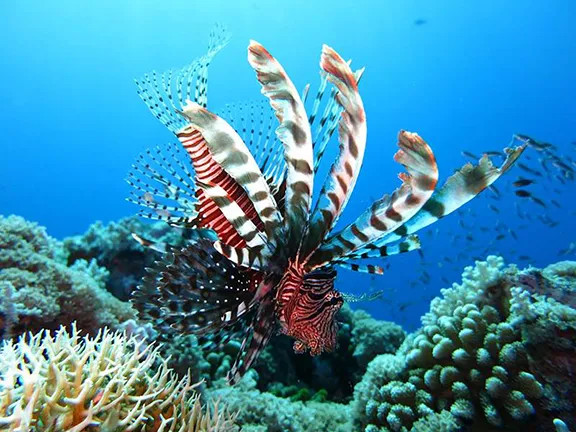 Scuba Diving and Snorkelling
---