Things to Do in Cordoba (The Best Attractions & Activities You Shouldn't Miss!)
Discover the best things to do in Cordoba, including its UNESCO World Heritage Sites, cultural activities, tours & more
By Liza S. | Updated 25 Aug 2023 | Córdoba | Cities | Login to add to YOUR Favourites
or Read Later
This article has been visited 36 times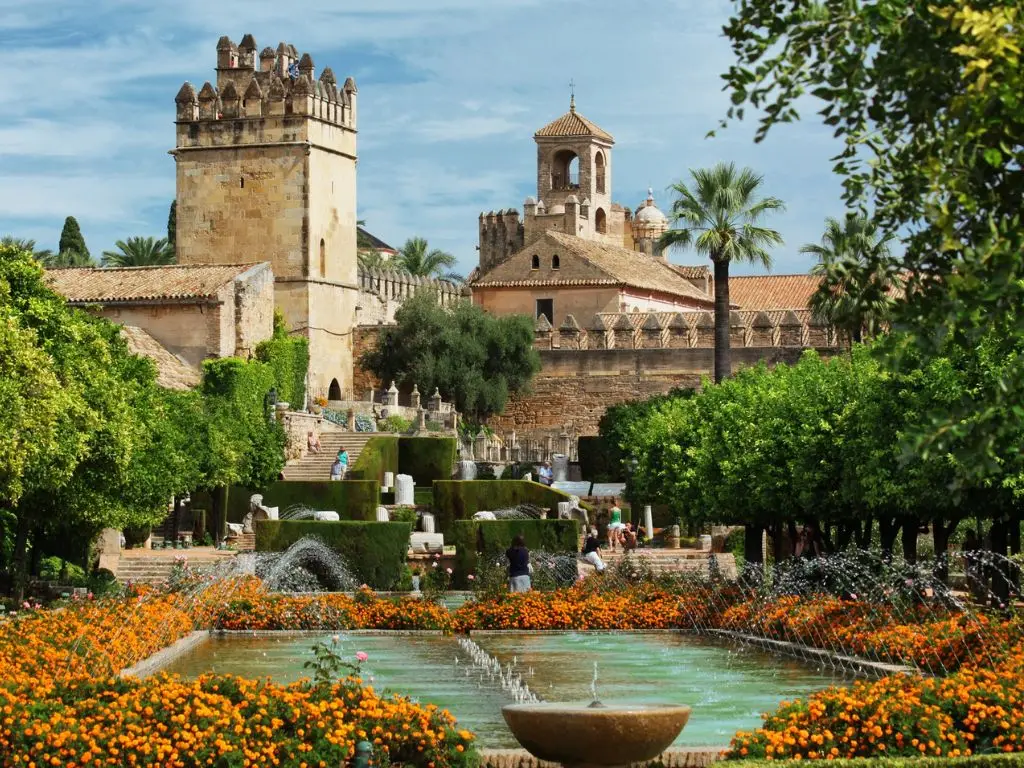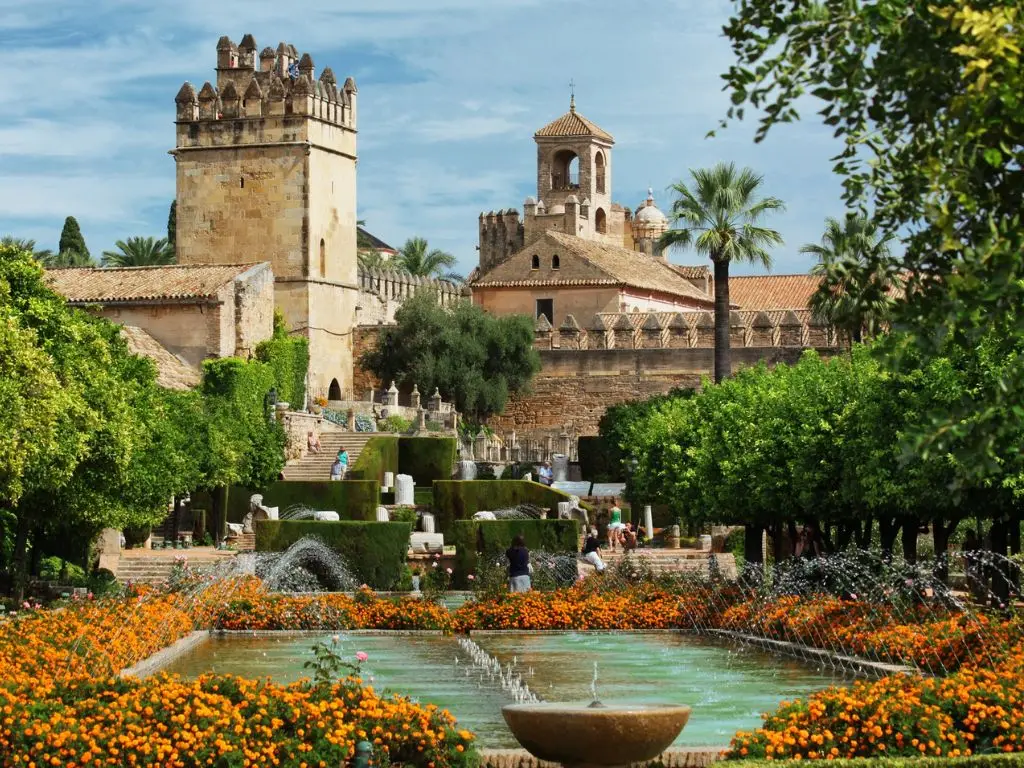 Alcazar de los Reyes Cristianos
Cordoba, Spain is a city steeped in history and culture, with a rich legacy that is evident in its stunning architecture, delicious cuisine, and vibrant atmosphere.
In this article, you'll discover the best things to do in Cordoba, from exploring its many historical sites to sampling its delicious food and drink. Whether you're a history buff, a foodie, or simply looking for a great vacation destination, Cordoba has something to offer everyone.
Historical Overview of Córdoba
Córdoba has a rich and fascinating history that spans over two thousand years and its main attractions are closely tied to this history.
The city was founded by the Romans in 152 BC and became a major centre of trade and culture during their rule. The Roman Bridge and Roman Temple are two of the most impressive examples of Roman architecture that can still be seen in the city today.
During the Middle Ages, Córdoba became a centre of learning and culture under the Moors. The city was the capital of the Islamic Emirate of Córdoba and reached its height of prosperity and cultural achievement during this time. The Mezquita-Catedral, a stunning mosque-cathedral, was built during this period and is one of the most important landmarks in the city.
In 1236, Córdoba was conquered by the Catholic Monarchs and became part of the Kingdom of Castile. Christopher Columbus, the famous explorer, lived in Córdoba for a time and it is said that he met with Queen Isabella and King Ferdinand here to discuss his plans for his voyage to the New World.
The Mezquita-Catedral is still the main attraction in the historical centre of Córdoba and is a must-see for anyone visiting the city. The Almodóvar Gate, a beautiful example of Moorish architecture, is another popular landmark. The city is also famous for the Puente Romano which has been used for centuries to transport goods and people across the Guadalquivir River.
You can learn more about Cordoba's history in our read our historical guide to Cordoba.
Top Things to Do in Córdoba
Mezquita of Cordoba
Ready to explore Cordoba? Here are our recommendations on what to see and do in Cordoba, from UNESCO World Heritage Sites, to other historical landmarks, fun activities, and uniquely Cordoban things to do.
Admire the Iconic Mezquita-Cathedral
Most visitors make a beeline for the Mezquita, and little wonder. The Mezquita-Cathedral is the most famous monument in Córdoba and a UNESCO World Heritage Site and a visit to Cordoba wouldn't be complete without coming here.
Also known as the Mezquita, this is one of the most important Moorish monuments in Andalucia, along with Granada's Alhambra. It's the third-largest mosque ever built and a unique architectural masterpiece, with its horseshoe arches, intricate mosaics, and stunning prayer hall.
The original structure, dedicated in 786 AD, was extended and enlarged over the entire period of Arab rule, each king trying to outdo his predecessors. It is now a 'forest' of 856 columns supporting red and white coloured arches. The earliest section contains original but re-used Roman and Visigothic pillars and, in the north-west corner a free-standing Visigothic altar.
The Mezquita is unique in Spain because it not only survived the re-conquest, it was considered so magnificent that between 1523 and 1607 a Renaissance style church was built within the structure. The church is now the repository for the ecclesiastical treasures which is worth a trip in itself.
The Mosque-Cathedral is such a popular attraction that it's highly recommended that you book your tickets in advance. You can DIY your visit and just wander around the monument, taking in the beautiful architecture. Alternatively, you can opt for a guided tour which will take you through the highlights of the Mezquita.
I've done both options and you really can't go wrong with either choice. But, if you love history or simply want to know about this fascinating building, I highly suggest going on a guided tour. I learned a lot more about the Mezquita and it heightened my appreciation for the monument even more!
Roman Bridge
Walk Along the Roman Bridge (Puente Romano)
Just around the corner from the Mezquita, you'll find another remnant of Cordoba's past: the 250-metre long Puente Romano.
This 1st century BC bridge has 16 arches spanning the Guadalquivir river. It is worth stopping halfway across and looking up and down the river. You will notice islands and channels that appear man-made.
You will also see the remains of, and in one case, a whole, huge, waterwheel. The wheel is part of the extensive system, started by the Romans and perfected by the Arabs, that allowed the surrounding land to be irrigated and then used to grow olives, grapes and wheat that was then shipped back to Rome and later, during the Moorish occupation, throughout the Islamic empire.
The Puente Romano is also a notable spot for great photos of Cordoba. The view of the Old Town from across the river is worth the walk!
Stop by the Calahorra Tower and the Bridge Gate
The Calahorra Tower at the south end of the bridge is an Arab construction from the Almohad period that now houses an interesting Islamic museum.
For a particular view of how integrated, politically and religiously, the Arabs were with the native population, and how advanced scientifically they were, then the fort is worth as much attention as the Mezquita. It is here that there is a wonderful collection of original Arabic navigational instruments including an ancient astrolabe that predates the invasion of 711 AD.
The bridge gate is, as its name suggests, located just opposite the Roman bridge of Córdoba. You will pass beneath it when you return from the Calahorra Fort. It was built in the 16th century on the site of ancient Roman and Moorish gates.
Explore the Alcázar de los Reyes Cristianos
Between the river and the Mezquita is a rather sombre looking ensemble of buildings. This is the Alcázar de los Reyes Cristianos. The uninspired exterior hides a splendid interior.
Built on the orders of Alfonso XI of Castile in 1328, the fortress contains magnificent gardens and courtyards, a mosaic salon, royal baths and a Moorish patio. The Alcázar of Córdoba is so beautiful that it became the favourite residence of Isabell I of Castile and Ferdinand II of Aragon after the reconquest in 1492. It was also the headquarters of the Holy Office during the Inquisition, during which time it was converted into a prison.
From the top of one of its four towers, connected by ramparts, you will have the finest view of the city.
Today, you can visit the palace which houses a museum with Roman mosaics and medieval artefacts. But the real highlight, in my opinion, is the exterior of the palace: stunning gardens with fountains, pools, and orange trees.
There are guided tours of the Alcazar, if you'd like more context about the palace and its grounds.
Take a Walking Tour of Cordoba
One of my favourite ways to discover a city is to take a walking tour! It's a great way to see the highlights in a small amount of time and orientate myself to the city. I love using
Guruwalk
to find free walking tours that suit my interests and schedule. Typically, a walking tour will take anywhere from 1 to 2 hours and it'll cover the main historical sights.
There are also various walking tours that cover specific areas or a combination of attractions:
This 3.5h walking tour covers Cordoba's monuments like the Synagogue, Alcazar and includes entry to the Mezquita.
Take a 2h sunset walking tour of Cordoba that includes the city's main historical sites
See the Mezquita, Alcazar, and the Jewish Quarter on this 4h guided tour
Bridge Gate
Take a Tour of Cordoba on Two Wheels
Not up for walking too much? How about exploring Cordoba on two wheels?
This 2-hour bike tour is a fun way to see Cordoba's main sights… and travelling by bike will allow you to see more than just the historic center. Another awesome option is a Segway tour which adds a bit more adventure to your sightseeing experience.
Discover the Charms of Cordoba's Old Town
Cordoba's Old Town is a UNESCO World Heritage Site and one of the most beautiful and well-preserved old towns in Spain. The old town is located on the east bank of the Guadalquivir River and is surrounded by ancient walls that date back to the Roman era.
The old town is characterized by its narrow, winding streets, whitewashed houses, and beautiful courtyards filled with flowers and plants. It is home to some of Cordoba's most important historical and cultural sites, including the Mezquita-Catedral, the Alcazar de los Reyes Cristianos, and the Roman Bridge.
The area is also home to many charming squares, such as Plaza de las Tendillas and Plaza del Potro, which are great places to relax and people-watch.
Wandering through the Old Town is a delight. Soak up the lively atmosphere, admire the architecture, and browse in the local shops lining the streets. There are also a number of restaurants and cafes in this area where you can get a taste of Cordoban cuisine.
La Juderia
Take Photographs in Cordoba's Prettiest Street, Calleja de las Flores
While you're in the Old Town, don't miss what's arguably the prettiest street in the entire city.
Take a stroll down Calleja de las Flores, a narrow alleyway lined with colourful flowers that leads to the Mezquita-Catedral. Be sure to look up to the balconies which are teeming with flora and fauna (especially if you come in spring or summer) and keep an eye for the bell tower of the Mezquita peeking out over the rooftops.
Wander around La Judería, the Jewish Quarter
Also known as "La Judería", the Jewish Quarter is one of the most picturesque neighbourhoods in Cordoba. It's a labyrinth of winding streets, small squares and courtyards.
Be sure to wander around the area's charming squares and alleyways, and don't forget to try some of the delicious local cuisine at one of its many tapas bars. You will also find silver. For hundreds of years, La Juderia housed the silver merchants and craftsmen who produced the jewellery for which Córdoba is famous.
For something a bit more off-beat, take a look in the Galeria de la Tortura where you will find grim reminders of how Inquisitors extracted confessions from the hapless souls brought before them during the Spanish Inquisition.
La Juderia is also home to Cordoba's famed Patio Festival. In May, the patios in this neighbourhood are decorated with flowers and opened to the public. One lucky household will be chosen for owning the 'most beautiful courtyard'.
Visit the the Synagogue of Córdoba
While wandering around the Jewish Quarter, be sure to stop by the Synagogue, which is one of the few remaining examples of medieval Sephardic architecture in Spain.
The Synagogue of Cordoba is the only existing, original, synagogue in Andalucia and it's worth a visit for the beautiful stucco work in the main hall. After the Jews were expelled from Cordoba, the synagogue became a temple, then was converted into a hospital and school. It was recognised as a National Monument in the 19th century.
Hang out at Plaza de la Corredera
Located in the heart of Cordoba, Plaza de la Corredera is a lively square that is popular with locals and tourists alike.
The square is surrounded by colourful buildings and is home to many restaurants, cafes, and bars. It's a great place to sit and enjoy a drink or a meal while taking in the sights and sounds of the city. Be sure to visit the Zoco, a traditional market that sells handmade crafts and souvenirs.
Palacio de Viana
Visit Palacio de Viana
The Palacio de Viana is not a typical museum. It is an authentic and lived-in house, in which the inherited objects including tapestries and paintings are exhibited in their surroundings and context, reflecting the personality and tastes of the families that inhabited it between 1425 and 1980.
It is a great example of Andalucian architecture and offers a glimpse into the lifestyle of the aristocracy during the Renaissance period.
Only a short walk from Plaza de la Corredera, the Viana Palace contains the largest collection of patios in Cordoba and features high in the list of places to visit during the Patio Festival in May.
The highlight of Palacio de Viana is its 12 beautiful courtyards, each with its own unique style. It's a popular spot to visit during the Cordoba Patio Festival but best of all, their patios are open all year around so you can enjoy them no matter when you visit.
Palacio de Viana wasn't on my radar on my first visit to Cordoba but I did go there on my second visit to the city and to me, it feels a bit like a hidden gem in Cordoba. If you have more time in Cordoba and have already ticked off the main attractions, Palacio de Viana is well worth a visit!
Book your tickets in advance here.
Marvel at Cordoba's Traditional Patios
> Cordoba's patios and courtyards are an integral part of the city's architectural heritage, and are renowned for their beauty and charm. These inner courtyards, or patios, are often hidden behind the walls of the city's historic buildings, and are decorated with colorful flowers and plants, fountains, and intricate tile work.
Visiting these patios and courtyards is a unique and unforgettable experience, offering visitors a glimpse into the city's past and present. Cordoba Patio Festival in May draws thousands of visitors looking to experience this tradition.
But if you're visiting during other times of the year, you can still get a good glimpse of Cordoba's beautiful patios. The above-mentioned Palacio de Viana is a great option to see a number of patios in one place. The Zoco Municipal in the Jewish Quarter is another place to visit. In fact, as you're strolling around La Juderia, keep an eye out for any open doors as you might just be able to get a peek into a courtyard!
There are also some patios around Cordoba that are open all-year-around and taking a patio walking tour is the best way to discover them.
Cordoba's Roman Temple
Discover Cordoba's Roman Past
There is little left of the Roman period in Córdoba; we've already mentioned the Roman Bridge but the discerning will find some traces.
For instance, near to the Hotel Tryp Gallos at the junction of Paseo de la Victoria and Calle de Concepcion is situated what was the Roman west gate into the city. On the Paseo side is a Roman cemetery.
In the centre of the city itself is a Roman temple but do not be fooled. This is a reconstruction. Only two columns are original. However, the renovations are using the original foundations and floor plans. Still, it's quite a nice site to visit and it offers a glimpse of Cordoba's past as a Roman city.
Go to The Royal Stables of Cordoba
Despite what you may have been told at the Royal Andalusian School of Equestrian Art in Jerez de la Frontera, the famous species, the Andalusian horse, was created here.
The stables here were built in 1570 next to the Alcázar by Phillip II, a noted horse lover. He charged the royal horse master, Diego Lopez de Haro, to purchase 1,200 mares and stallions necessary to create a new breed of horse that would match the perfect vision.
Visiting the Royal Stables of Cordoba is free. They also put on a stunning equestrian show that's open to the public.
Visit Cordoba's Museums
While Cordoba's historical sights are undoubtedly the ones that most travellers gravitate to, the city also has a number of good museums.
The Museo de Bellas Artes de Córdoba is one of the most popular galleries in the city. It houses a collection of Spanish art from the 14th to the 20th century, including works by El Greco, Zurbarán, and Goya.
Interested in modern art? Head to the Centro de Arte Contemporáneo de Córdoba. This museum hosts exhibitions of contemporary art from both national and international artists. The museum also has a library and a bookstore where you can purchase art books and catalogues.
History lovers, you'll love the Museo Arqueológico de Córdoba, you can find artifacts from the Roman and Moorish periods, as well as a collection of medieval art and ceramics.
Explore Cordoba's Moorish Heritage at Medina Azahara
For a deeper look at Cordoba's Islamic past, visit Medina Azahara, an archaeological site located on the outskirts of Córdoba. It was the capital of the Umayyad Caliphate in the 10th century and is considered one of the most important archaeological sites in Spain.
The site includes the ruins of palaces, mosques, and administrative buildings, and offers a glimpse into the grandeur of the Islamic civilization.
Medina Azahara is accessible from Cordoba by bus, making it an easy day trip to make. Or opt for a hassle-free option by going on a guided tour of Medina Azahara. For a more unique experience, there's a night tour of the site where you'll see it bathed in soft lights which completely transforms the atmosphere!
Relax at an Arab Bath
To round off your visit to Córdoba, you could partake of the Arab baths. There are a few such establishments in the old part of the city, some retaining use of the original structure.
You will be plied with mint tea while you languish in the warm bath. Fragrant candles illuminate the cold and hot bathrooms, and sumptuous oils will be massaged into your body by experienced masseurs. It is just a small taste of how a minority of the population lived in luxury in this noble city.
Check out Hammam Al-Andalus for an unforgettable Arab bath experience in Cordoba.
What to Do in Cordoba in One Day
Many travellers opt to visit Cordoba in one day, either on the way to another Andalucian city or as a day trip. My own first visit to Cordoba was on a day trip from Seville.
Here are my tips for what to do in Cordoba in one day:
Plan to arrive in Cordoba in the morning so that you can make the most of your day.
Prioritize what you want to see. I would recommend these three attractions: the Mezquita, the Jewish Quarter, and the Alcazar de los Reyes Cristianos.
Book your skip-the-line tickets for the Mezquita in advance to save time and guarantee your entry into the monument.
Consider booking a guided tour of Cordoba's main attractions to visit them in a time-efficient way.
For more guidance on planning one day in Cordoba, check out my recommended
Cordoba one-day itinerary
.
And if you have more time to spare, I highly recommend giving Cordoba more than one day! I found that there's so much more to see and do in this city and there's more than enough to fill 2 or even 3 days here.
Where to Stay in Cordoba
Staying the night in Cordoba? For convenience, I recommend staying in or near the historic center - you'll be able to find a place to stay, no matter your budget. Here are some hotels to consider.
Or check out the latest deals in Cordoba below.
Things to Do in Cordoba: Final Thoughts
As you can see, there are many amazing things to do in Cordoba, especially if you love history and culture. And while it is possible to see a bit of the city on a day trip, you'll be able to discover so much more about Cordoba if you stay a little longer.
If you need more information to plan your dream visit to Cordoba, read out Visitors Guide to Cordoba.
Buen viaje!
More on Cordoba
Recommended Spain Travel Resources
Travelling to/around Spain and need some help? Here are our favourite travel resources.
We usually use Booking.com to look for hotels or apartment rentals. Lots of choice & you can unlock more discounts with their Genius loyalty programme!
To research transportation options around Spain, we like using Omio. It's an easy way to compare different modes of transport and prices in one place.
For last-minute holiday deals, check out Expedia UK.
Looking for things to do? Viator has a huge catalog of activities and tours across many cities in Spain. We also love Get Your Guide!
Guruwalk is our favourite platform to find the best free walking tours in a city.
For money transfers or spending overseas in foreign currency, Wise is our favorite borderless banking service.
Travel insurance is a must to protect against emergencies and unexpected incidents. Get a quote from SafetyWing here.
Note: This article may contain affiliate/compensated links. That means that if you book through our link, we may earn a small commission (at no extra cost to you). For full information, please see our disclaimer here.
---
More about Córdoba
Visitors Guide to Córdoba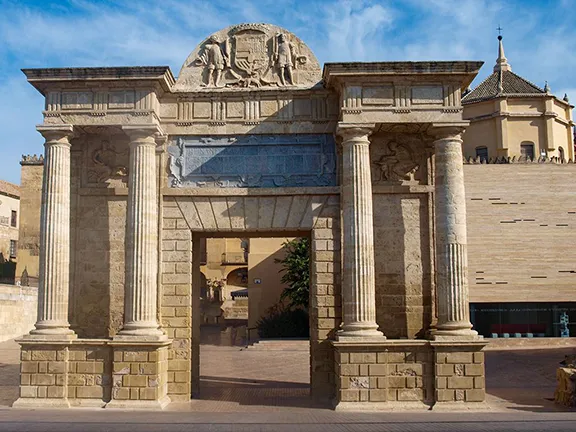 Historical Guide to Córdoba City
Places to go in Córdoba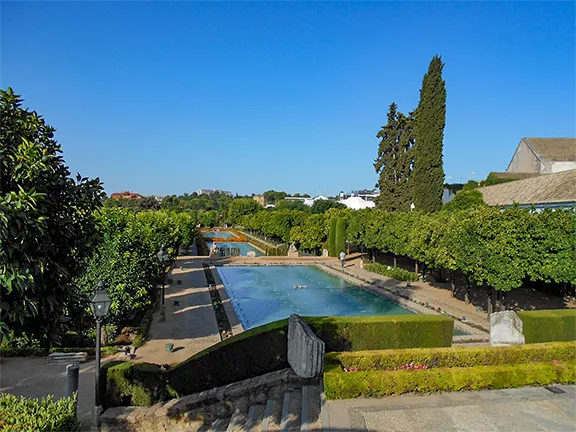 Alcazar of Córdoba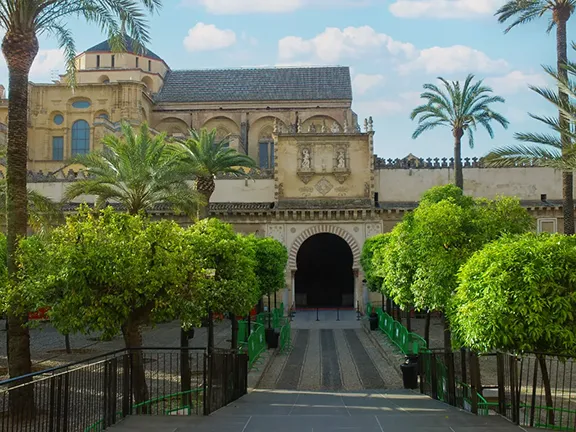 Mosque-Cathedral of Córdoba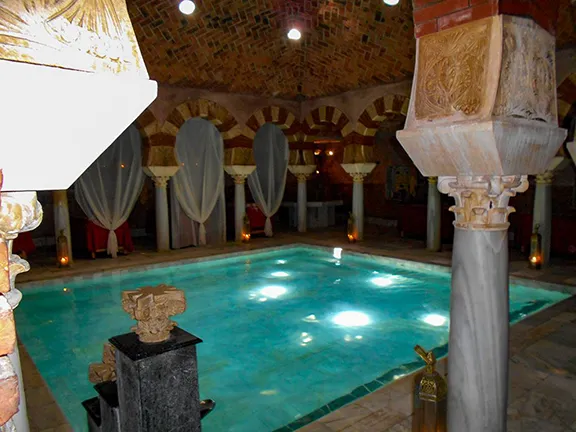 The Arab Baths
Museums and Galleries in Córdoba
Archaeological Museum of Córdoba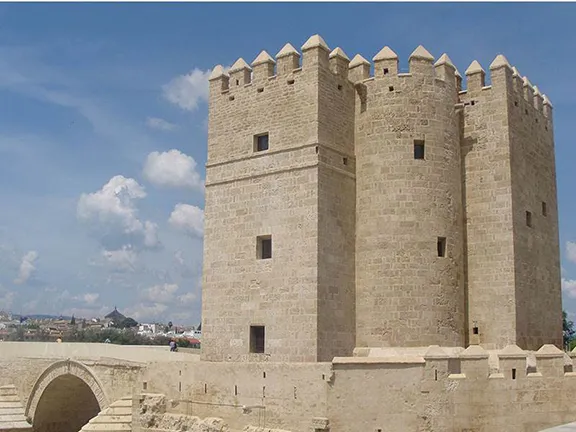 Museo Vivo de Al-Andalus
---