Best Things to Do in Granada: Your Ultimate Guide to Andalucia's Crown Jewel
Discover the best things to do in Granada, including its UNESCO World Heritage Sites, cultural activities, tours, day trips, & more
By Liza S. | Updated 3 Oct 2023 | Granada | Cities | Login to add to YOUR Favourites
or Read Later
This article has been visited 73 times
Aerial view of the Albaicin from the Alhambra
Nestled at the foot of the majestic Sierra Nevada and steeped in centuries of history, Granada is a city that enchants at every turn and you'll have plenty of things to do in Granada during your visit! From the iconic Alhambra palace to its spirited flamenco performances and unique tapas culture, Granada seamlessly melds the ancient with the vibrant. But where to begin your Andalucian adventure?
Whether you're a history buff, a food lover, or someone simply looking to immerse in local culture, this guide to the best things to do in Granada is your trusted companion. Dive in, and let's embark on a journey through the heart of one of Spain's most captivating cities.
Be Awed by the Majestic Alhambra
If you are interested in history, Granada has a lot to offer. From the Islamic fortress of Alhambra to the Christian Royal Chapel, the city is full of historical landmarks that will take you on a journey through time.
At the top of the list of must-see historical attractions in Granada is the Alhambra, the most famous historical landmark in Granada (and arguably in all of Spain!). This masterpiece of Islamic architecture is one of the most visited tourist attractions in Spain and a UNESCO World Heritage Site.
Built by the Nasrid dynasty in the 14th century, the Alhambra is a fortress, palace, and garden complex that speaks of the city's Moorish heritage. The complex includes several buildings, such as the Nasrid Palaces, and Alcazaba and the Generalife. It features beautifully designed courtyards, stucco work, tile mosaics (known as azulejos), ornate archways, and lush gardens.
The heart of the Alhambra is the Nasrid Palaces which includes a series of connected buildings. The Palacio de los Leones, in particular, is renowned for its stunning courtyard featuring a central fountain supported by 12 marble lions.
Adjacent to the Alhambra is the Generalife, a set of beautiful gardens and a summer palace for the Nasrid rulers. These gardens are adorned with fountains, pools, and meticulously maintained vegetation, providing a serene and refreshing retreat from the Andalucian heat.Today, they are a UNESCO World Heritage Site and are considered one of the best examples of Islamic garden design in the world.
The Alcazaba is the fortress portion of the Alhambra. It's the oldest part of the complex and offers panoramic views of Granada from its towers. It was designed with military defense in mind, and you can still see remnants of its original purpose.
After the Catholic Monarchs Ferdinand and Isabella conquered Granada in 1492, they made additions to the Alhambra complex, including the Palace of Charles V. This structure contrasts with the Nasrid architecture but adds to the historical layers of the site.
In my opinion, the Alhambra is one of the most magnificent monuments in the world, with a unique beauty that can't be found elsewhere. I've visited twice and was still awed by it on my second visit.
To properly see everything that the Alhambra has to offer, I recommend setting aside at least half a day to explore the large palace complex. The Nasrid Palaces has a timed entry to prevent overcrowding so it's essential that you don't miss your timeslot, My personal preference is to see the Nasrid Palaces first as it's easily the most impressive part of the Alhambra and then thereafter, you can take your time seeing the rest of the complex.
Due to its immense popularity, it's essential to book your tickets well in advance, especially during peak tourist seasons. I cannot stress this enough; there are times when tickets are completely sold out.
A visit to the Alhambra is typically self-guided, but you can also opt for a guided tour to gain a deeper understanding of its history and significance.
You can check the ticket availability for your Alhambra visit here.
Get Lost in the Winding Streets of the Albaicín
When exploring Granada, don't miss out on the opportunity to visit its unique neighbourhoods. Each area has its own charm and history that will make your visit to Granada unforgettable.
For a taste of what Granada was like in the past, head to Albaicín, one of the most picturesque and historic neighbourhoods in Granada. Its narrow streets and white-washed houses will transport you back in time to the days of the Moors.
Stroll along Carrera del Darro, a picturesque street that runs along the Darro River. Lined with historic buildings, traditional houses, and charming cafes, it's a delightful place to take in the romantic atmosphere of the neighbourhood.
A bustling square at the heart of the Albaicín, Plaza Larga is a hub of activity. You'll find restaurants, bars, and shops surrounding the square. It's a great place to soak up the local atmosphere and enjoy a meal or a drink.
Stop by the Church of San Salvador which features a mix of architectural styles, including Moorish and Gothic elements. The interior is adorned with religious artwork and provides a glimpse into the neighborhood's history. Casa de Zafra is also worth visiting to learn more about the neighbourhood's history. This historic house has been converted into a small museum, offering insights into the daily life and architecture of the Albaicín during the Nasrid period.
An awesome way to get to know the Albaicin is to take this sunset walking tour which also includes a visit to Sacromonte, another iconic area in Granada. Seeing these neighbourhoods during the golden hour while discovering their fascinating history is a great activity!
Take a Break at a Traditional Teahouse
Need a break from wandering the maze-like streets of the Albaicin? Pop into a teahouse to rest your feet and refresh yourselves with a teatime treat!
The Albaicín is home to numerous tea houses where you can enjoy a variety of herbal teas and Moroccan-style sweets. These establishments often feature cozy interiors and offer a tranquil escape from the bustling streets.
My personal recommendation is Tetería El Bañuelo. It looks unassuming from the inside but if you can snag a table on the terrace, you'll be treated with a stunning view of the Alhambra. Sample a few teas from their extensive menu and pair them with some Arabic sweets for the ultimate treat.
See the Best View of the Alhambra from Mirador de San Nicolas
Enjoy the gorgeous view of the Alhambra from Mirador de San Nicolas
While you're in Albaicin, don't miss this next spot, Mirador de San Nicolas.
This viewpoint offers one of the most iconic and breathtaking views of the Alhambra. It's a popular spot for visitors to watch the sunset and capture stunning photographs. The view of the Alhambra framed by the Sierra Nevada mountains is a quintessential image of Granada.
It's almost always crowded here, so a little patience is needed if you're looking for that perfect shot of the Alhambra. But it's well worth it, especially if you make it here for the sunset.
While you're here, go around the corner and stop by the Mezquita Mayor de Granada. The mosque is open to visitors only outside of prayer times. There is also a lovely garden with views of the Alhambra. Seeing the Alhambra from here gives you a sense of Islam in Granada today and in the past.
Insider Tip: If Mirador San Nicolas is too crowded, head to Mirador Placeta de Carvajales. This hidden mirador is located a bit lower but gives as fine views of the Alhambra… and it's often empty and quiet!
Browse for Souvenirs at Calle Calderería Nueva
For a spot of souvenir shopping, head to the charming Calle Caldereria Nueva which is lined with small shops selling little knick-knacks, cozy teahouses, and sweet shops.
Even if you're not planning on buying anything, it's still fun to wander into the shops or try a few of the Middle Eastern sweets that are on display in the sweet shops. There are also a handful of teahouses if you need to rest your weary feet.
This little street is definitely touristy but in my opinion, that's part of its charm.
Visit El Bañuelo, an Arab Bath from Moorish Times
Interior of El Bañuelo
Take a trip back to the past with a visit to El Bañuelo, a well-preserved Arab bathhouse that dates back to the 11th century. It is one of the few remaining examples of mediaeval Islamic bathhouses in the city and provides a glimpse into the daily life and bathing rituals of the people of Al-Andalus.
El Bañuelo follows the typical layout of Islamic bathhouses, with separate rooms for hot, warm, and cold baths. It also includes changing rooms and relaxation areas. The bathhouse was designed to provide a place for physical and social relaxation as well as cleanliness.
The bathhouse showcases traditional Islamic architecture, characterised by its stunning horseshoe arches, intricate stucco work, and geometric tile patterns. Efforts to restore and preserve El Bañuelo have allowed visitors to experience the bathhouse much as it appeared in its heyday.
El Banuelo can be accessed with the Monumentos Andalusíes ticket/pass which costs under €8 and includes access to a number of smaller historical sites in Albaicin including Palacio de Dar al-Horra and casa morisca Horno de Oro. You can buy tickets online here.
Unwind at Hammam Al Ándalus
If your visit to El Banuelo has made you more intrigued about Arab baths, then there's no better thing to do in Granada than to indulge in an Arab bath experience for yourself to find out what all the fuss is about it.
Hammams Al-Anadalus are modern-day Arabic baths that offer a luxurious and authentic experience, allowing you to relax in a setting reminiscent of the traditional hammams of Al-Andalus.
With an Arab bath experience here, you can enjoy a range of thermal baths with varying temperatures, including hot, warm, and cold pools. You can move through these baths at their own pace, allowing the body to gradually adjust to the temperatures. In addition to the thermal baths, there is a steam room where you can enjoy the soothing effects of steam and relax tired muscles.
The bathhouse incorporates aromatherapy into the experience, with scents of natural oils like rose, lavender, and eucalyptus filling the air. There are also relaxation rooms where visitors can unwind between baths.
While I have not personally visited Hammam Al Andalus, I have done a similar Arab bath experience in Seville and I would highly recommend it! It's a one-of-a-kind experience that gives you a taste of Moorish culture and it's the perfect way to relax at the end of your visit after all that sight-seeing!
Hammam Al Andalus has limited capacity and it's very popular so it's a good idea to reserve your timeslot in advance to avoid disappointment.
Marvel at the Granada Cathedral
Granada Cathedral
Built in the 16th century on the site of a former mosque, the Granada Cathedral is famous for its Renaissance and Baroque architecture and it's considered one of the most important landmarks in Granada.
When you enter the cathedral, you'll immediately notice the soaring vaulted ceilings supported by massive columns which gives the cathedral a grand, spacious feel. The overall design is characterised by a sense of symmetry and proportion, typical of Renaissance architecture.
The main altar, known as the Capilla Mayor, is the focal point of the cathedral. It features an ornate Baroque altarpiece created by the renowned artist Alonso Cano. The altarpiece is richly decorated with sculptures and paintings and depicts various religious scenes, including the Assumption of the Virgin Mary.
Also notable is the cathedral's sacristy which contains a remarkable collection of religious art and artefacts, including paintings, sculptures, liturgical vestments, and more.
The Granada Cathedral is an active place of worship, so it's not uncommon to witness religious services, weddings, and other ceremonies taking place inside. Visitors are generally welcome to observe these services quietly.
The cathedral is typically open to visitors daily, with varying opening hours, and there's a small entrance fee.
Visit the Royal Chapel
While the Granada Cathedral is impressive, the real draw for many visitors (especially Spaniards) is the Royal Chapel. This Christian church built in the 16th century is the final resting place of the Catholic Monarchs, and it is also the burial place of their daughter, Joanna the Mad, and her husband, Philip the Handsome.
Built in the Gothic style, with a façade featuring ornate decoration, including sculptures and coats of arms, the "Capilla Real" as it's known in Spanish was commissioned by Fernadind and Isabella shortly after they conquered Granada in 1492, completing the Reconquista and unifying Spain under Christian rule.
Aside from the tombs, the chapel is also famous for its Renaissance architecture and its collection of art and relics.
There can sometimes be long lines to enter the Royal Chapel, especially during national holidays when more domestic travellers descend upon Granada. You can choose from either a combined ticket that offers entry to both the Granada Cathedral and the Royal Chapel or standalone entry to the Royal Chapel.
If you opt for a combined ticket, I suggest entering and buying your ticket from the Granada Cathedral entrance as the line there is usually shorter. You can also go for a guided tour of both the Cathedral and Capilla Real.
Visiting the Royal Chapel in Granada provides a unique opportunity to step back in time and pay homage to the Catholic Monarchs who played a pivotal role in Spanish history. It's also a chance to admire the art and architecture of this significant religious and historical site.
Get Swept Away by the Passion of a Flamenco Show
In the labyrinthine alleys of Granada's historic quarters, the spirit of flamenco echoes in the air, an art form that embodies the city's rich history and cultural blend.
While flamenco is a quintessential part of Andalucian culture, Granada offers its own unique interpretation known as "Zambra," heavily influenced by the city's Moorish past. Your visit to Granada would be incomplete without experiencing this soul-stirring performance, and the cave settings in the Sacromonte district offer an enchanting backdrop that only amplifies the emotion.
Tablao Flamenco La Alboreá, Venta El Gallo, and El Templo del Flamenco are reputable venues that offer excellent shows. Typically, a ticket includes a drink and sometimes a traditional Andalucian dinner. Performances last about an hour, offering a mesmerising blend of guitar strumming, foot-stomping, and deeply emotional vocals.
It's advisable to book tickets in advance as shows often sell out, especially during peak tourist season. Prices range from €20 to €60 depending on the package you choose.
For a more intimate experience, some smaller venues in the Albaicín area provide flamenco shows that allow you to feel the raw emotion up close. As you revel in the artistic prowess of the dancers, singers, and guitarists, you'll find flamenco in Granada to be an unforgettable sensorial journey that resonates long after you leave the city.
Indulge in Free Tapas in Granada
One of the gastronomic delights that sets Granada apart from other Spanish cities is its generous tradition of serving free tapas. Yes, you heard that right—order a drink at most bars and restaurants in Granada, and you'll often be treated to a complimentary plate of delicious local fare.
From classic Spanish omelettes and Andalucian fried fish to more elaborate dishes like grilled octopus or Iberian ham, the tapas are diverse and delectable. This isn't just a promotional gimmick; it's a deeply ingrained cultural practice that locals and tourists alike cherish.
The neighbourhoods of Albaicín and Realejo are particularly famous for their tapas bars, but you'll find this tradition alive throughout the city. It's a delightful way to sample a variety of dishes without breaking the bank. Typically, the more drinks you order, the more substantial the accompanying tapas become. Just stroll into any welcoming establishment, order a "cerveza" (beer), "vino" (wine), or "tinto de verano" (a refreshing summer wine cocktail), and let the culinary adventure begin.
This is an essential Granada experience that combines food, drink, and conviviality!
Discover the Mystical Charm of Sacromonte
Other than the Albaicin, the Sacromonte neighbourhood is a must-visit gem in Granada.
Known as the historical heart of the city's Roma community, this area is famous for its unique cave dwellings carved into the hillsides. Many of these caves have been converted into flamenco venues, where you can experience the authentic Zambra style unique to Granada. As you wander through the narrow, winding streets, you'll find vibrant bursts of art, culture, and history at every turn.
One highlight that shouldn't be missed is the Abbey of Sacromonte, a 17th-century religious institution that houses Christian relics and offers guided tours. And if you're interested in the local culture, the Sacromonte Caves Museum is a must-see. It showcases traditional cave homes furnished with period decor, providing an insightful look into the lives of the people who have resided here for centuries.
Nature enthusiasts will enjoy the scenic trails leading up to the Mirador de la Abadía, a viewpoint offering a breathtaking vista of Granada, including the iconic Alhambra. After soaking in the views, head to one of the local taverns or restaurants for some regional cuisine—perhaps even catch another impromptu flamenco performance.
A visit to Sacromonte offers not just picturesque views, but also a deep dive into the cultural tapestry that makes Granada so captivating.
Stroll around the Vibrant Realejo Neighbourhood
​​Once the city's Jewish district prior to the Reconquista, Realejo is now a lively, bohemian neighbourhood that perfectly captures the essence of Granada's multicultural history.
As you stroll through its narrow, cobblestone streets, you'll encounter a blend of architectural styles—from Moorish archways to Baroque facades. One architectural gem that stands out is the Iglesia Santo Domingo, a 16th-century church with intricate detailing that reveals the layers of history enveloping the area.
It's also worth visiting Casa de los Tiros, a 16th-century mansion turned museum that's known for its blend of Renaissance and Mudéjar architecture. Inside, you can explore exhibits on Andalucian history, including the famed Cuadra Dorada, a room adorned with wooden panels recounting myths.
Art lovers will be particularly enthralled by the street art that graces the neighbourhood, much of it the work of renowned local graffiti artist Raúl Ruiz, known as El Niño de las Pinturas. His evocative murals bring modern flair to the historical setting. The Campo del Príncipe, a picturesque square filled with orange trees, is another highlight, providing an ideal setting for al fresco dining and people-watching.
But perhaps what truly captures the visitor's imagination in Realejo is its palpable sense of community. The area is teeming with tapas bars, artisan boutiques, and cozy cafes, where locals and visitors mix freely, creating an atmosphere of genuine conviviality.
Whether you're here for the history, the art, or simply the vibrant street life, Realejo offers a tapestry of experiences that make it an indispensable part of any Granada itinerary.
Visit the Alcaiceria Market
Once the main Arab marketplace in Granada, the Alcaicería Market is a labyrinthine bazaar that captures the city's Moorish spirit. Located near the Granada Cathedral, this maze of narrow alleys is now a tourist attraction where you can shop for souvenirs like ceramics, spices, and traditional Andalucian fabrics.
One of the most popular items to buy at the Alcaiceria market is the traditional taracea, or inlaid woodwork. These intricate designs are made by layering different types of wood to create a unique pattern. You'll also find plenty of other handmade crafts, such as pottery, jewellery, and textiles.
While it's a far cry from its historic past as a bustling silk market, the Alcaicería still exudes an exotic atmosphere reminiscent of a Middle Eastern souk.
Take a Granada Food Tour
Each Andalucian city has its own food culture and Granada is no different. Beyond just free tapas, there's loads to discover here in terms of local dishes and specialities.
Indulging in a food tour is not just a culinary journey but also an intimate way to explore the rich culture of Granada. One of the most tantalising options you can pick is this 3.5-hour walking food tour.
Starting at the iconic Plaza Nueva, this adventure takes you through the vibrant neighbourhoods of Albaicín and Realejo. The experience is far from your average food sampling; it is an immersive dive into Granada's centuries-old gastronomic traditions. Savour a delectable variety of tapas and regional dishes, each accompanied by locally made wines or beers, as an expert guide fills you in on the intriguing history behind each bite.
And don't forget the grand finale: the tour ends with a tasting of Andalucia's most iconic dessert, Piononos, in the very bakery where it was invented! With so many flavours to discover, and new culinary skills to pick up, taking a food tour is an unmissable event for any foodie visiting Granada.
Hike Los Cahorros de Monachil
For those who want to venture beyond Granada's historic landmarks and delve into its natural beauty, a hike at Los Cahorros de Monachil is an awesome way to see a different side of the city.
Just a 30-minute drive from central Granada, the trailhead to the canyon is easily accessible by car. The hike offers a range of routes, suitable for various fitness levels, and takes you through stunning gorges, across hanging bridges, and alongside babbling streams. Well-marked paths make navigation straightforward.
Alternatively, you can opt for a guided experience to save you some planning time. With a seasoned local expert, you'll traverse narrow gorges, crisscross hanging bridges, and amble along crystal-clear mountain streams. What makes this tour even more captivating is its accessibility: it's suitable for all ages and fitness levels, so it's perfect for families, couples, and solo adventurers alike.
Along the way, your guide will offer informative commentary about the flora, fauna, and geological features that make this area a nature lover's paradise. All necessary equipment is provided, and transport from central Granada is included, making it a hassle-free adventure.
A hike at Los Cahorros de Monachil adds another layer of charm to Granada's already diverse offerings.
Escape to the Sierra Nevada Mountains
If you're visiting Granada, a trip to the Sierra Nevada mountains is an unmissable experience that offers a thrilling contrast to the city's historical attractions.
Just an hour's drive from the city centre, Sierra Nevada boasts some of Europe's highest peaks and is a haven for outdoor enthusiasts year-round. In winter, it transforms into a bustling ski resort, while the warmer months offer breathtaking hiking trails, mountain biking, and horseback riding. The area's natural beauty, replete with pristine lakes and diverse flora and fauna, makes it a paradise for nature lovers.
To explore the Sierra Nevada, it's best to rent a car as that'll give you the most flexibility. However, it's still possible to enjoy a slice of this mountain paradise even if you only have a day to spare.
This one-day Sierra Nevada hiking experience includes San Juan Valley, the most beautiful glacier valley here. You'll hike to an elevation of more than 3,000 meters to the top of Tajos del Campanario where you'll enjoy some stunning views. If you're travelling as a group, you'll have the opportunity to personalise the hike to fit your capabilities.
This e-bike tour of Sierra Nevada is a fun way to discover the beauty of this area. With all gear included, you'll cycle down from the high peaks of Sierra Nevada National Park, discover the wildlife, and pass through some pretty white villages.
For a less strenuous option, go for this 4WD tour of Sierra Nevada. In the comfort of a 4x4, you'll explore the trails, discover stunning viewpoints, and reach an elevation of over 2,500 feet, with the company of an expert guide who'll point out the geography, history, and biodiversity of the area.
Enjoy a Day Trip from Granada
If you're looking to explore beyond Granada, there are many day trip options available. Here are some popular destinations that are worth considering.
Cordoba
Cordoba is known for its well-preserved historic quarter, which was declared a UNESCO World Heritage Site in 1984. On a day trip to Cordoba, you can visit the famous Mezquita, a fascinating mosque-cathedral that dates back to the 8th century. You can also explore the Alcazar de los Reyes Cristianos, which is a fortress-palace that was built in the 14th century.
The best way to get to Cordoba from Granada is by train, which takes around 2 hours. A guided day trip to Cordoba is also a great option, if you prefer to sit back and enjoy the day without any planning.
Nerja
For some beach time, head to the coastal town of Nerja which is known for its beautiful beaches, Playa de Burriana and Playa de Maro. The town is also home to the Nerja Caves, which are a series of caverns that are open to the public.
The best way to get to Nerja from Granada is by car or bus, which takes around 1.5 hours. When I visited Nerja as a day trip from Granada, I did it by car which afforded us the best flexibility to schedule our day. It's also helpful to have a car when visiting Nerja as the Nerja Caves are located on the outskirts of the city.
For a hassle-free experience, you can go on a guided tour to Nerja from Granada, which includes a visit to the caves as well.
Frigiliana
The beautiful small town of Frigiliana is known for its narrow streets and whitewashed houses, which are typical of Andalucian architecture. The town is also home to the Church of San Antonio de Padua and the Palace of the Counts of Frigiliana.
The best way to get to Frigiliana from Granada is by car, which takes around 1 hour.
Want to see more in a day? Then check out this guided day trip that combines a visit to Nerja and Frigiliana for an easy way to tick off these two villages on your list!
Alpujarras
Alpujarras is a mountainous region located in the province of Granada, Spain and it's known for its beautiful landscapes and traditional villages, including Pampaneira, Bubion, and Capileira. The region is also home to the Sierra Nevada National Park, which is a popular destination for hiking and skiing.
Even if you opt not to visit the national park, the lovely villages of Pampaneira, Bubion, and Capileira are well worth a visit. You can choose to visit all three, if you have the time.
On my visit to the Alpujarras, we went to Pampaneira and wandered through the maze-like alleyways of the village before settling in for a delicious lunch in the town square. We then headed up to Capileiria which offers some gorgeous vistas of the countryside, thanks to its higher altitude. Capileira also has several hiking trails and I highly recommend doing one (even a short one!) if you can. We did part of the loop trail to Chiscar Bridge just to enjoy the expansive views and take in the scenery.
The best way to explore Alpujarras is by car, which allows you to visit multiple villages in one day. You can also visit the villages of the Alpujarras on a guided day trip.
Guadix
Guadix was an absolute surprise when I visited it! This small city is known for its cave houses, which are carved into the hillsides and provide a unique living experience. Other notable attractions include the Guadix Cathedral and the Alcazaba de Guadix, which is a Moorish fortress that dates back to the 11th century.
If you have a car, a visit to Guadix also provides the opportunity to explore more of the nature surrounding the city. The landscape here is extraordinary and unlike anything else I've seen in Andalucia -- in fact, it looks more like Arizona!
I suggest heading to the nearby Beas de Guadiz where you can find some walking trails as well as a spectacular viewpoint called Mirador del Fin del Mundo.
The best way to get to Guadix from Granada is by car or train, which takes around 45 minutes. But to explore the rest of the surrounding countryside, it's best to have your own car!
More on Granada
I hope that this article on what to see and do in Granada has helped you plan the perfect visit! Whether you're here for a fleeting visit or an extended stay, Granada's charms will linger in your memory long after you've left its cobbled streets. It's a Spanish gem that's truly worth every moment of discovery.
For more on this gorgeous city, check out our other articles:
Recommended Spain Travel Resources
Travelling to/around Spain and need some help? Here are our favourite travel resources.
We usually use Booking.com to look for hotels or apartment rentals. Lots of choice & you can unlock more discounts with their Genius loyalty programme!
To research transportation options around Spain, we like using Omio. It's an easy way to compare different modes of transport and prices in one place.
For last-minute holiday deals, check out Expedia UK.
Looking for things to do? Viator has a huge catalog of activities and tours across many cities in Spain. We also love Get Your Guide!
Guruwalk is our favourite platform to find the best free walking tours in a city.
For money transfers or spending overseas in foreign currency, Wise is our favorite borderless banking service.
Travel insurance is a must to protect against emergencies and unexpected incidents. Get a quote from SafetyWing here.
Note: This article may contain affiliate/compensated links. That means that if you book through our link, we may earn a small commission (at no extra cost to you). For full information, please see our disclaimer here.
---
More about Granada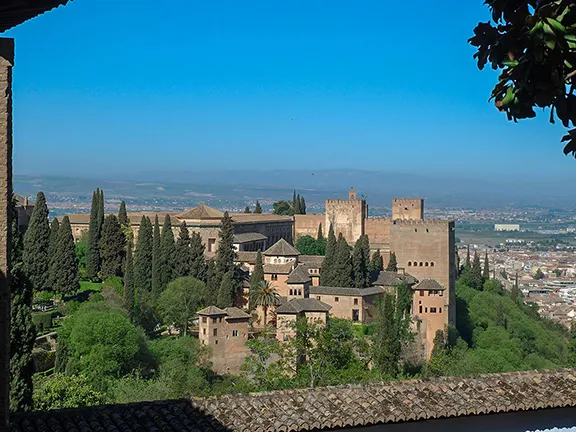 Historical Guide to Granada city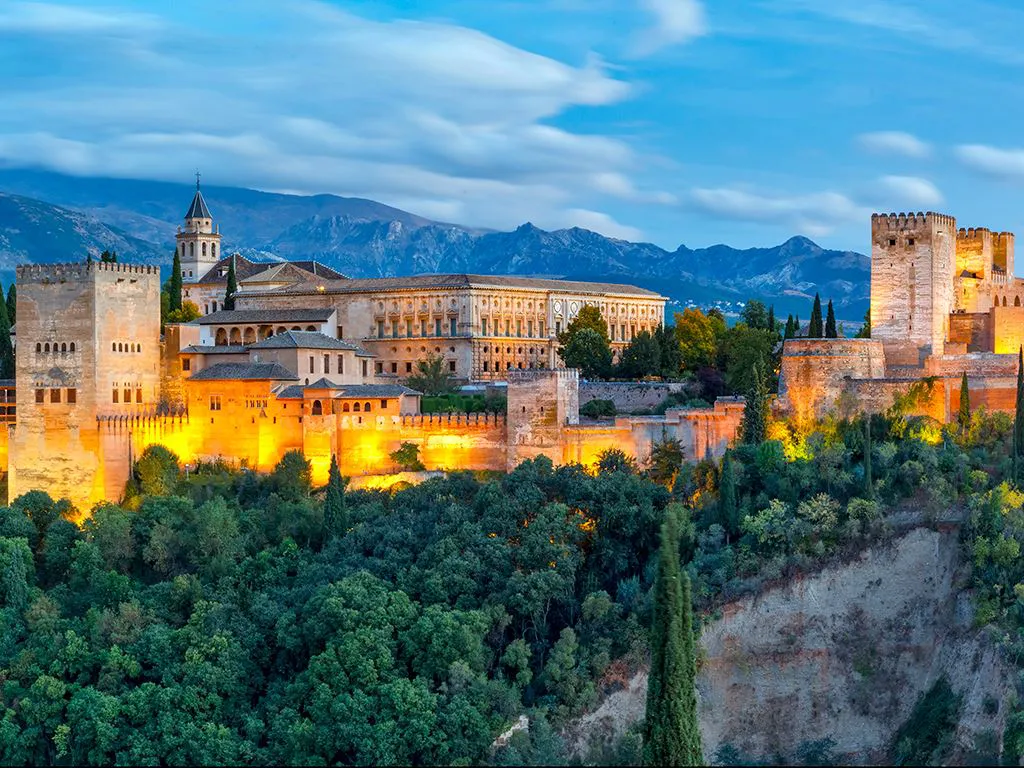 Visitors Guide to Granada
Self-Guided Walking Tour of Granada City
Places to go in Granada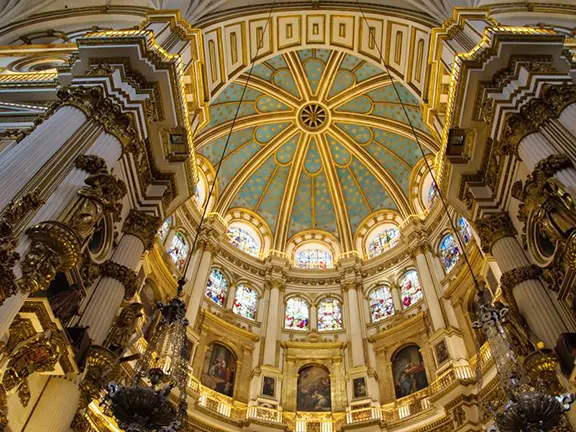 The Royal Chapel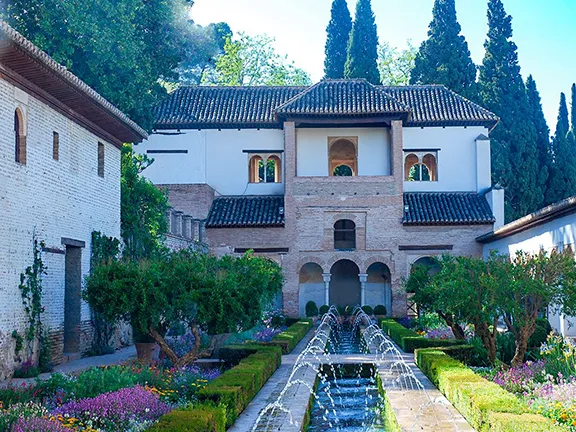 Generalife and Alhambra Gardens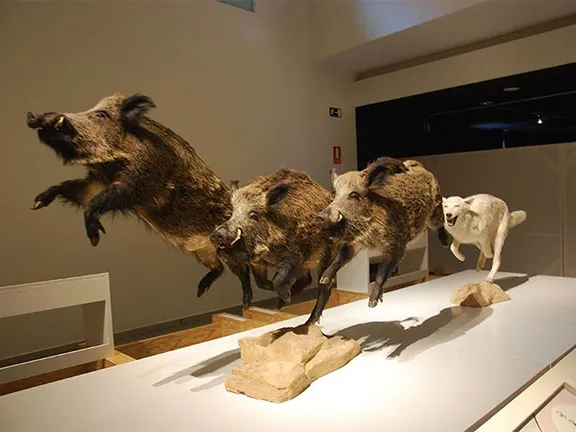 Science Park
Museums and Galleries in Granada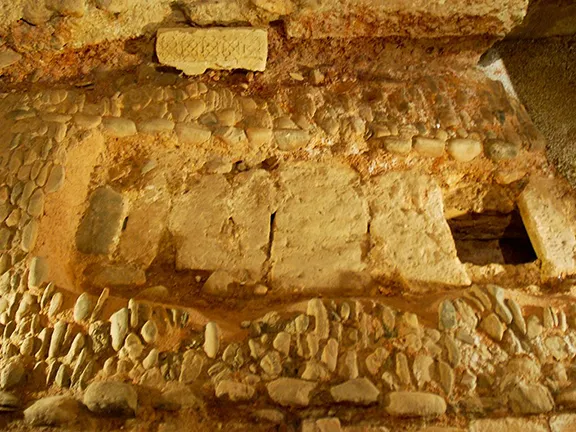 Alhambra Museum
Archaeological Museum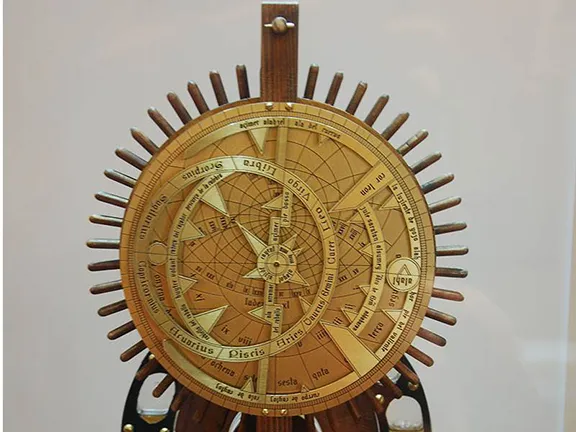 Palacio Dar al-Horra
---