Visitors Guide to Granada
Get all the information you need to plan an amazing visit to the city of Granada, renowned for the Alhambra, El Albaicin, and flamenco in Andalucia, Spain
By Liza S. | Updated 4 Sep 2023 | Granada | Cities | Login to add to YOUR Favourites
or Read Later
This article has been visited 10,561 times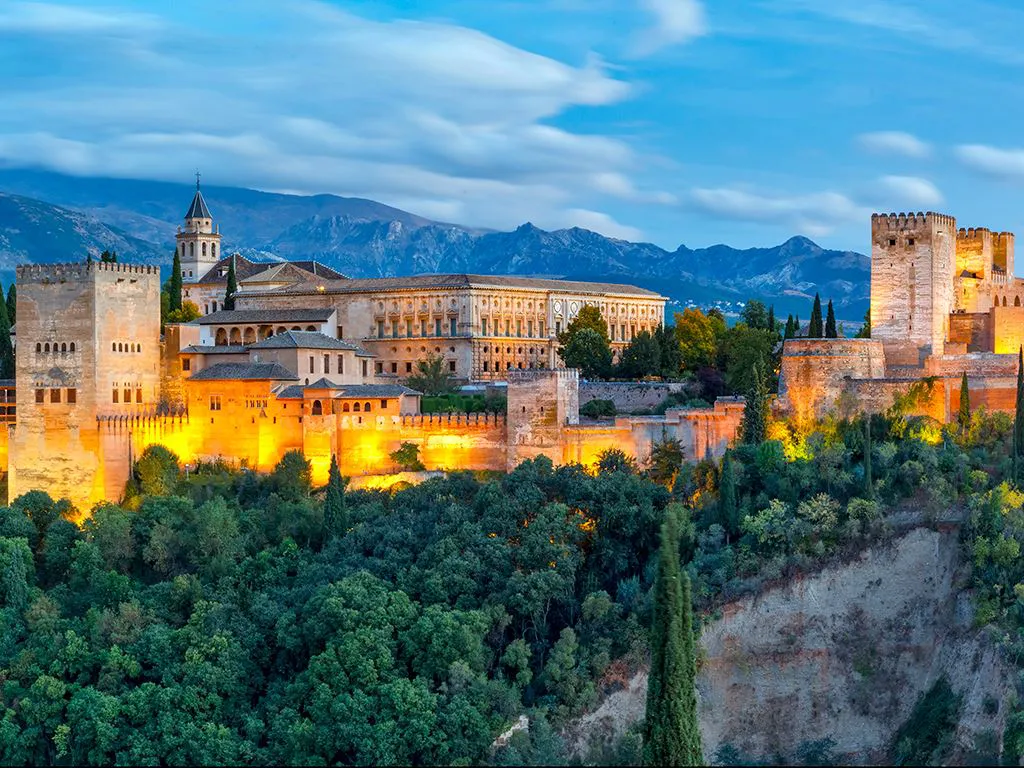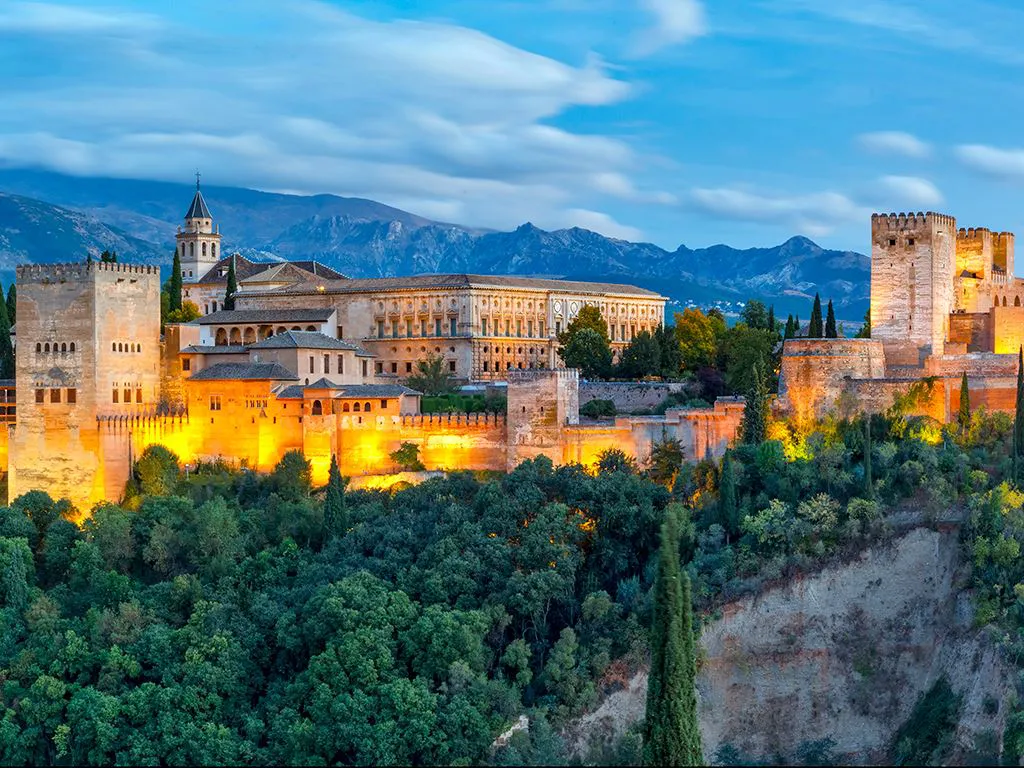 The Alhambra from the Albaicin district
Granada should definitely be on your list of must-visit places in Spain. This Andalucian city is a captivating blend of Islamic and Christian influences, with a rich history and culture that's sure to leave a lasting impression on you.
To make the most of your time in Granada, it's a good idea to plan ahead. With so much to see and do, it can be overwhelming trying to decide where to stay, how to get around Granada, and the best things to do.
In this Granada travel guide, you'll learn all the essential information for an amazing visit. Let's start planning your Granada adventure today!
Brief History of Granada
Granada's history is a fascinating mix of Moorish, Christian, and Baroque influences that has left an indelible mark on the city's architecture, art, and culture.
The city's history dates back to the 8th century when it was founded by the Moors. The Moors ruled Granada for over 700 years, and their influence can still be seen today in the city's architecture and culture. During this time, Granada was one of the most important cities in the Islamic world, and it was known for its wealth, culture, and art.
It was during this period that the Alhambra, a complex of palaces, gardens, and fortifications, was built by the Nasrids in the 14th century.
The Nasrid dynasty, which ruled Granada for over 250 years, ended in the 15th century when Granada was conquered by the Catholic Monarchs, Ferdinand II of Aragon and Isabella I of Castile, and it became part of the Kingdom of Spain. After the Reconquista, Granada became an important centre of Christian art and architecture.
In the 16th and 17th centuries, Granada experienced a period of great prosperity and growth. During this time, many of the city's most important buildings were constructed, including the Cathedral of Granada and the Royal Chapel of Granada. These buildings are excellent examples of the Baroque style of architecture that was popular during this time.
In the modern era, Granada has become a popular tourist destination, attracting millions of visitors from all over the world every year. The Alhambra is one of the most visited tourist attractions in Spain and has been designated a UNESCO World Heritage Site.
The city's rich history, stunning architecture, and vibrant culture make it a must-visit destination for anyone travelling to Andalucia or Spain.
Learn more about Granada's history here.
How to Get to Granada
Calle del Zacatan Granada
If you're planning to visit Granada, there are several ways to get there. The best way to get to Granada, depends on where you're arriving from.
By Plane
Granada has its own airport, Federico Garcia Lorca Granada-Jaen Airport (GRX), which is located about 17 km west of the city centre.
The airport serves several domestic and international destinations, including Madrid, Barcelona, London, Milan, and Paris. Airlines that operate flights to and from GRX include Ryanair, Vueling, Iberia, and Air Europa.
A taxi from the airport to the Granada city centre takes about 20 minutes and costs about €20+. A more affordable option is the Granada Airport - Bus Service which costs €3 and is a 45-minute journey.
By Train
If you're coming from within Spain, I highly recommend travelling to Granada by train. Renfe trains are comfortable and if you book in advance, you can often find some good deals for tickets.
Granada has a high-speed train (AVE) service that connects it with several major cities in Spain, including Madrid, Barcelona, Seville, and Valencia. The train station is located in the city centre, near the bus station.
By Bus
Granada has a modern bus station that serves several domestic and international destinations. If you're travelling from Madrid, you can take a direct bus from the Estacion Sur bus station to Granada. The journey takes about 5 hours and costs around 20 euros. You can also take a direct bus from Barajas Airport in Madrid to Granada.
Other cities that are connected to Granada by bus include Seville, Malaga, and Valencia.
Travel Tip:
It's a good idea to compare prices, schedules, and travel times when deciding the best way to get to Granada. Using
Omio
is an easy way to compare different modes of transport and prices in one place.
A city of hidden squares and fountains
By Car
If you're travelling to Granada as part of a road trip through Andalucia, you'll be glad to know that the city is connected to the rest of the country by several major highways, including the A-92, A-44, and A-45.
From Madrid, you can take the A-4 and then the A-44 to reach Granada. If you're coming from the south, you can take the A-7 and then the A-44.
Getting Around Granada
Getting around Granada is relatively easy, and there are several options available to you, depending on your preferences.
The city centre is small and easy to navigate on foot, and the narrow winding streets of the Albaicín beg to be explored on foot. That said, it's important to know that there are many steep roads and alleys in Granada so be sure to wear your most comfortable shoes!
If you don't want to hike up the steep streets, you can always take advantage of the city buses or take a taxi.
The city buses are the most affordable way to get around Granada, and the network is extensive. The buses are modern, clean, and air-conditioned, making them a comfortable way to travel. You can purchase tickets on board the bus, or you can buy a rechargeable card from a kiosk or convenience store.
Taxis are readily available in Granada, and they are a convenient way to get around the city, especially if you are travelling in a group or have a lot of luggage. Taxis can be hailed on the street, or you can find them at taxi ranks throughout the city. The fares are regulated, but it is always a good idea to ask about the price before you get in the taxi.
If you have a rental car, it's best to simply park it in a parking lot (or at your hotel or apartment, if you have a parking space included) instead of using it to travel around the city. Trying to find a parking space in the historic center can be a nightmare so walking or using public transportation are your best options!
Best Time to Visit Granada
So when's the best time to go to Granada?
Granada has a Mediterranean climate with hot summers and mild winters. The most popular times to visit are in the spring and autumn, when temperatures are cooler and more comfortable for outdoor activities.
In my opinion, the best months to visit Granada are May, June, September, and October. During these months, the weather is pleasant, and the city is less crowded than in the peak summer months. May and June are particularly good months to visit as the flowers are fully bloomed and the city is alive with festivals and events.
If you're planning to visit Granada in the winter, be prepared for chilly temperatures. The lowest temperatures are around 14 degrees Celsius, so it's important to pack warm clothing if you're visiting during this time. However, winter can be a great time to visit if you're looking for a quieter, more relaxed trip.
During the summer months, from mid-June to early September, temperatures can soar to 35 degrees Celsius or more. I would suggest avoiding July and August when the daytime temperature are at its highest. If you're planning to visit during this time, be prepared for the heat and crowds.
I've visited Granada in October which was really lovely. The weather was comfortably warm, I had lots of daylight hours to explore and the city was lively but not overly crowded.
I also enjoyed my stay in Granada in winter (February). It was still a bit chilly but, to be honest, it didn't really deter the tourist crowd! I found the city was alive with visitors, events, and activities so you can still having a fantastic visit in Granada even in low season.
How Many Days in Granada?
When planning a trip to Granada, one of the biggest questions you may have is how many days to spend in the city. While some visitors may only have a day to explore, I recommend spending at least two days in Granada to fully appreciate everything the city has to offer.
If you only have one day in Granada, you will likely only have time to visit the Alhambra Palace, which is the city's most famous attraction. However, by spending an extra day in Granada, you can explore the city's other historical sites, neighbourhoods, and hidden gems.
Here's a quick overview of what you can do in Granada with different amounts of time.
| Number of Days | Itinerary |
| --- | --- |
| 1 day | Visit the Alhambra Palace and the Albaicín neighbourhood |
| 2 days | Visit the Alhambra Palace, explore the Granada Cathedral, and wander through the Albaicín and Sacromonte neighbourhoods |
| 3 days | Visit the Alhambra Palace, explore the Granada Cathedral, wander through the Albaicín and Sacromonte neighbourhoods, and take a day trip to the Sierra Nevada mountains or the nearby city of Malaga |
Of course, if you have more time to spend in Granada, you can take your time exploring the city and its surroundings. However, even with just two short days, you can see some of the city's most important sites and get a feel for its unique culture.
Top 10 Things to Do in Granada, Spain
With its rich history, stunning architecture, and vibrant culture, Granada is a must-visit Spanish destination for any traveler. Here are the top 10 things to do in Granada.
Visit the Alhambra - This Moorish palace and fortress is the most famous attraction in Granada and a UNESCO World Heritage Site. You can book a guided tour or buy tickets in advance to explore this stunning palace complex.
Wander through the Generalife Gardens - These beautiful gardens are located next to the Alhambra and are filled with fountains, flowers, and stunning views of the palace.
Explore the Albaicín neighborhood - This historic district is known for its narrow streets, white-washed buildings, and stunning views of the Alhambra and Sierra Nevada mountains.
Enjoy tapas and drinks in Plaza Nueva - This lively square is home to many bars and restaurants where you can try delicious tapas and drinks while enjoying the lively atmosphere.
Visit the Granada Cathedral - This impressive Renaissance-style cathedral is located in the city center and is known for its stunning architecture and art.
Watch a flamenco show in Sacromonte - This historic neighborhood is known for its flamenco shows, which take place in caves carved into the hillsides.
Take a stroll along the River Darro - This picturesque river runs through the city and is lined with historic buildings, restaurants, and cafes.
Unwind at an Arab bath like Hammam Al Andalus - Enjoy a traditional Arab bathhouse experience where you can relax and rejuvenate with its hot and cold pools, steam room, and massage services.
Explore the Islamic architecture at El Bañuelo - This 11th-century Moorish bathhouse is one of the best-preserved examples of Islamic architecture in Spain.
Take a day trip to the Alpujarras - Escape the bustling city and embrace the serene beauty of the Alpujarras, where charming white villages and breathtaking mountain landscapes await.
Love discovering a city on foot? Click here for our self-guided walking tour of Granada.
With so many things to see and do in Granada, you'll never run out of things to explore and discover.
Festivals in Granada
One of the best ways to experience Granada's culture is by attending its festivals. Throughout the year, Granada hosts a variety of festivals, each with its unique traditions and celebrations.
One of the most famous festivals in Granada is the Festival de San Cecilio, which takes place on the first Sunday in February. It celebrates the feast day of Granada's patron saint, San Cecilio. During this festival, a mass is held in the Abadía del Sacromonte, where San Cecilio is interred. The festival also features gastronomic competitions, where you can try some of the best local food.
Another festival that you should not miss is the Día de la Cruz, which takes place on May 3rd. On this day, the streets and squares of Granada are adorned with red crosses made of flowers. People celebrate with dances and other festivities.
If you are in Granada in early June, you can witness the grandest of all the festivals in Granada, the Corpus Christi. This festival features puppet shows, bullfights, processions, and flamenco performances.
Granada also hosts the Granada International Jazz Festival in November. This festival attracts jazz musicians from all over the world and is a must-visit for jazz enthusiasts.
Day Trips from Granada
If you're visiting Granada, you'll find plenty of opportunities to explore the surrounding area. Here are some of the best day trips you can take from Granada.
Sierra Nevada Mountains
To the south and east of Granada, you'll find the vast Sierra Nevada mountain range. The highest mountain in mainland Spain, Mulhacén, is located here. The Sierra Nevada is a great place to go hiking, skiing, or simply to enjoy the stunning views.
You can take a day trip to the Sierra Nevada National Park and explore the area's natural beauty. Interested in winter spots in the Sierra Nevada? Check out Pradollano.
Las Alpujarras
To get a taste of Andalucian rural life, head to the Alpujarras, a captivating region nestled in the southern foothills of the Sierra Nevada. Begin your journey by winding through picturesque valleys, where the scent of almond blossoms fills the air. Visit Pampaneira, Bubión, and Capileira, three charming whitewashed villages perched on steep mountainsides, showcasing Moorish architecture and artisan shops.
The tranquility of the villages and the stunning vistas of snow-capped peaks provide a serene contrast to Granada's hustle. This day trip is a perfect escape to absorb rural Andalusian life and savor the tranquility of this pristine mountain paradise.
Seville
Located about 250 km west of Granada, Seville is one of the most popular day trip destinations from Granada. Seville is known for its stunning architecture, including the Alcázar of Seville and the Seville Cathedral. You can also explore the city's many museums, parks, and gardens.
Other Day Trips
Other popular day trip destinations from Granada include the towns of Cordoba, Nerja, and Malaga. Cordoba is known for its stunning Mezquita, while Nerja is home to the famous Balcon de Europa. Malaga is a vibrant city with many museums, galleries, and restaurants.
No matter where you go, you'll find plenty of opportunities to explore the history, culture, and natural beauty of Andalucia.
Where to Stay in Granada
Where to Stay in Granada When it comes to finding the perfect place to stay in Granada, there are several neighborhoods to choose from, each with its own unique charm and personality. Whether you want to be close to the city center or the Alhambra, or prefer a quieter location, there is something for everyone.
Albaicín
The Albaicín neighborhood is one of the most popular areas to stay in Granada. It is a historic district with narrow streets, white-washed houses, and stunning views of the Alhambra.
This area is perfect for those who want to experience the city's rich history and culture. There are many traditional restaurants, cafes, and shops in the area, making it a great place to explore on foot. Staying in the Albaicín can be a bit more challenging, as the streets are narrow and steep, but it is worth it for the unique experience.
Granada City Center
If you prefer to stay in the heart of the city, the city center is the perfect location for you. This area is home to many of Granada's main attractions, such as the Cathedral and the Royal Chapel. It is also a great place to shop, with many high-end boutiques and department stores.
The city center is well-connected to other parts of the city by public transport, making it easy to explore the rest of Granada.
Alhambra
The Alhambra is one of the most popular tourist attractions in Granada, and staying close to it can be a great way to experience the city. There are several hotels and guesthouses located near the Alhambra, which offer stunning views of the palace and its gardens.
Staying near the Alhambra can be a bit more expensive than other areas, but it is worth it for the convenience and the views.
Realejo
Realejo is another popular neighborhood to stay in Granada. It is a lively area with many bars, restaurants, and shops. The neighborhood is also home to several historic sites, such as the Casa de los Tiros and the Santo Domingo Church.
Realejo is a great place to stay if you want to be close to the city center but prefer a more relaxed atmosphere.
You can also check out the latest deals in Granada below.
No matter where you choose to stay in Granada, you are sure to have an unforgettable experience. Each neighborhood has its own unique charm and personality, so take the time to explore and find the perfect place for you.
Granada Travel Tips
Here are some tips to help you save money, navigate the city, and enjoy all that Granada has to offer.
Buy Your Alhambra Tickets in Advance
If you plan to visit the Alhambra, one of Granada's most iconic attractions, it's crucial to book your tickets well in advance. Tickets often sell out, especially during peak tourist seasons. You may also want to consider a guided tour to learn more about this iconic palace complex.
You can check the availability for your Alhambra visit below.
Save Money with the Granada Card
Granada is a relatively affordable city, but there are still ways to save money during your trip. If you're planning to stay in Granada for more than one day and intend to visit many attractions, you may want to consider buying a Granada Card.
This tourist pass includes admission to many of the city's top attractions, including the Alhambra Palace, museums, and monuments, and 9 trips on the city buses. There are 4 types of Granada Passes available (24h, 48h, 72h, Gardens) and prices start at €46.
Get more details and buy your Granada Pass at entradas.granadatur.com
Free Tapas in Granada
Free tapas in Granada is a long-standing and beloved tradition that sets this city apart from many other places in Spain. When you order a drink at a bar or restaurant in Granada, you typically receive a complimentary tapa with your drink.
This is a great way to sample local dishes. I enjoy the surprise of not knowing what tapa I'll receive! If you have dietary preferences or restrictions, you can often request a specific type of tapa or let the server know if you'd like something different.
Wear Comfortable Footwear
Granada's historic neighborhoods, including the Albaicín, are full of narrow, winding streets and uneven cobblestone paths. Comfortable and sturdy footwear is essential for exploring the city on foot. High heels or impractical shoes can make your walking experience uncomfortable.
Siesta Hours
Keep in mind that many businesses and shops in Granada observe siesta, a midday break, typically from around 2:00PM to 5:00PM. During this time, some stores and restaurants may be closed. Plan your activities and meals accordingly, and be aware that dinner in Spain is generally served later than in many other countries, often after 8:00PM.
More on Granada
Recommended Spain Travel Resources
Travelling to/around Spain and need some help? Here are our favourite travel resources.
We usually use Booking.com to look for hotels or apartment rentals. Lots of choice & you can unlock more discounts with their Genius loyalty programme!
To research transportation options around Spain, we like using Omio. It's an easy way to compare different modes of transport and prices in one place.
For last-minute holiday deals, check out Expedia UK.
Looking for things to do? Viator has a huge catalog of activities and tours across many cities in Spain. We also love Get Your Guide!
Guruwalk is our favourite platform to find the best free walking tours in a city.
For money transfers or spending overseas in foreign currency, Wise is our favorite borderless banking service.
Travel insurance is a must to protect against emergencies and unexpected incidents. Get a quote from SafetyWing here.
Note: This article may contain affiliate/compensated links. That means that if you book through our link, we may earn a small commission (at no extra cost to you). For full information, please see our disclaimer here.
---
More about Granada
Self-Guided Walking Tour of Granada City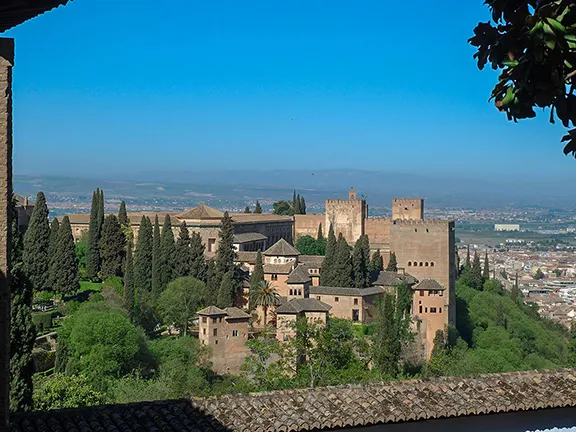 Historical Guide to Granada city
Places to go in Granada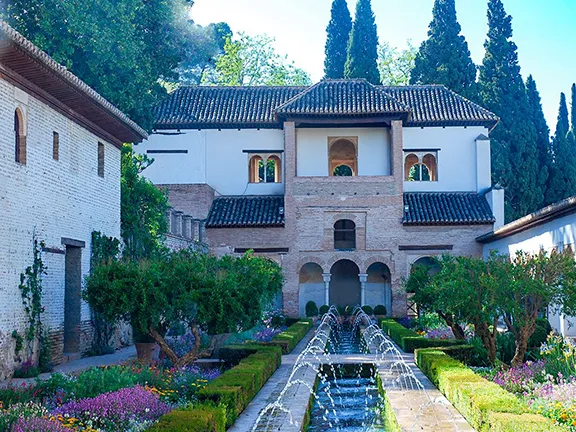 Generalife and Alhambra Gardens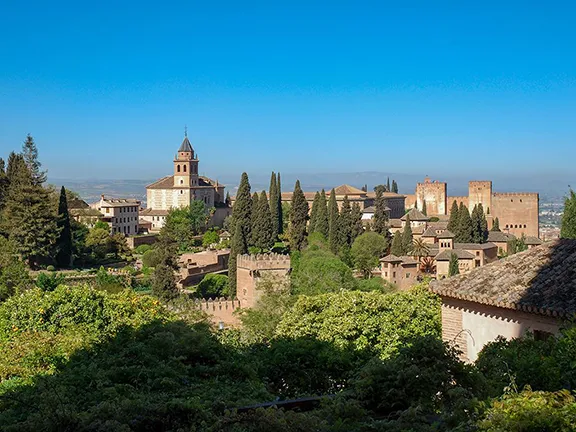 The Alhambra Granada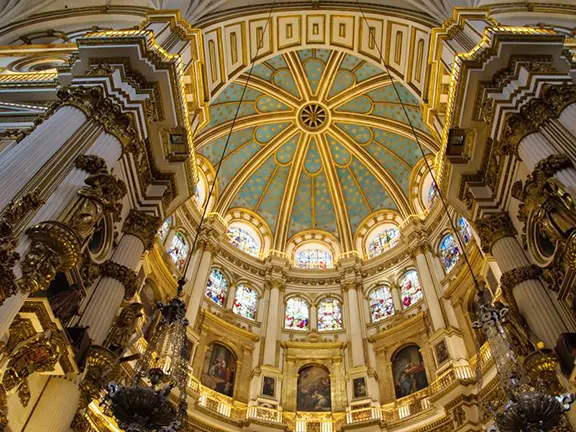 The Royal Chapel
Museums and Galleries in Granada
Archaeological Museum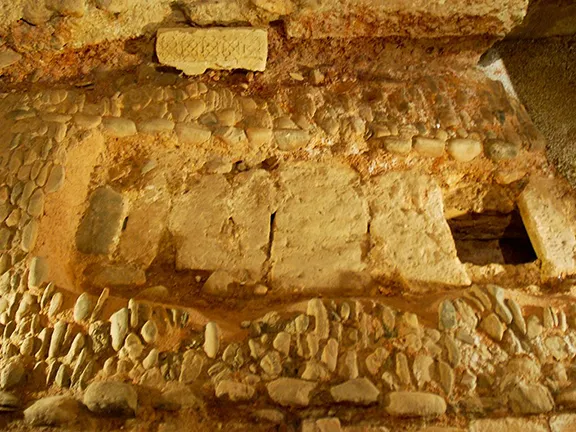 Alhambra Museum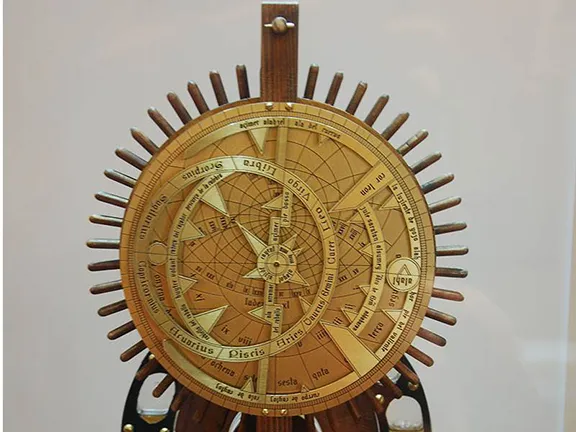 Palacio Dar al-Horra
---