20+ Marvellous Things to Do in Malaga That You Can't Miss
There are so many amazing things to do in Malaga! Discover the best attractions from historical sites to its best museums, beautiful beaches, outdoor activities & more.
By Liza S. | Updated 11 Oct 2023 | Málaga | Cities | Login to add to YOUR Favourites
or Read Later
This article has been visited 39 times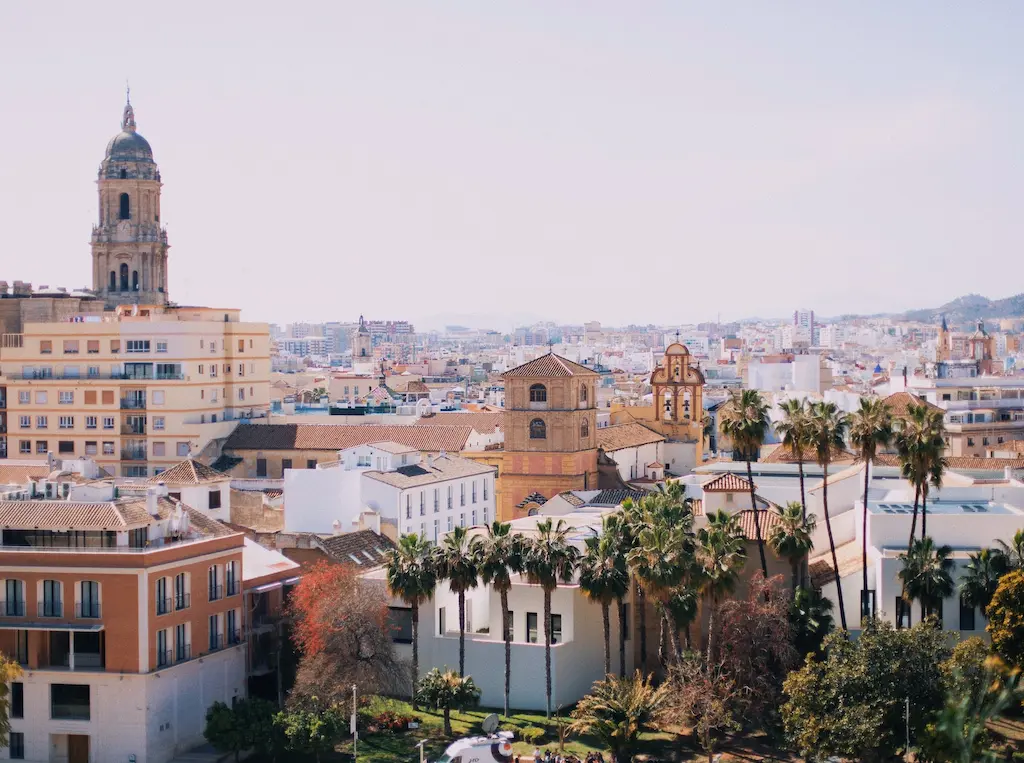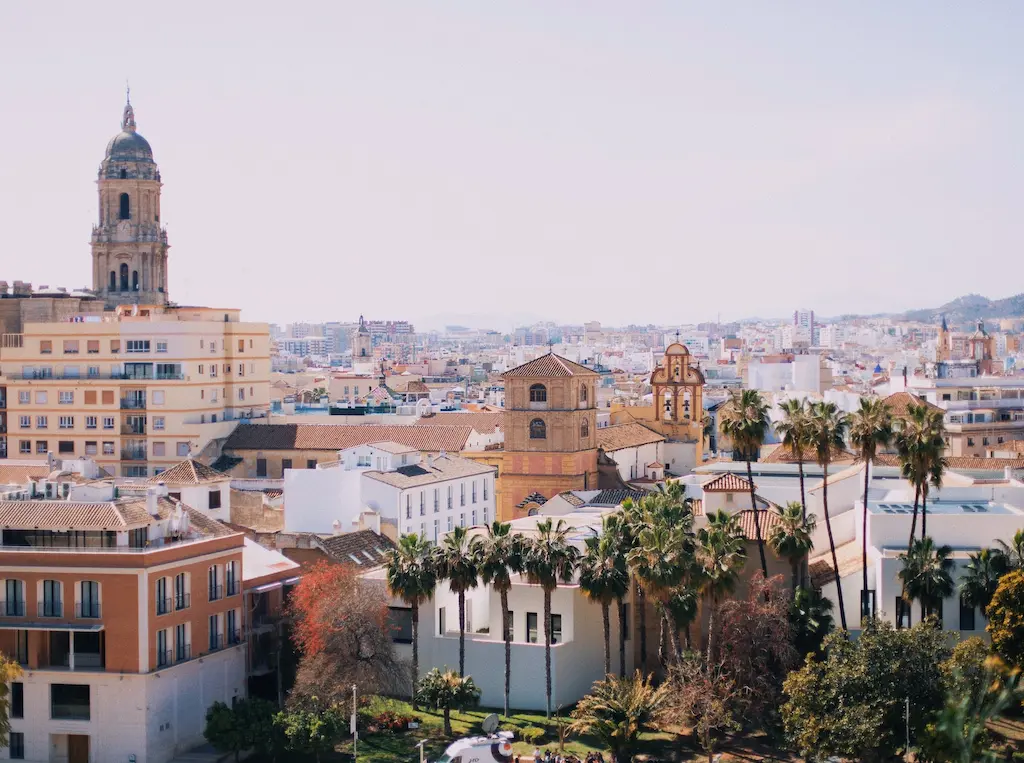 Malaga Old Town
If you're planning a trip to Andalucia, Malaga is a must-visit destination. Located along the Costa del Sol, Malaga is a vibrant city that offers a perfect blend of history, culture, and natural beauty. Whether you're interested in exploring ancient landmarks, indulging in delicious local cuisine, or soaking up the sun on the beach, Malaga is a destination that should not be missed.
In this guide, you'll discover the best things to do in Malaga for an amazing visit from its most popular attractions to cultural experiences and outdoor activities. There's sure to be at least a few things on this list that will suit your travel style!
Dive in and plan your Malaga visit with our list of what to see and do.
Dive into the City's Rich Past at the Alcazaba of Malaga
If you are interested in history and architecture, Malaga has plenty of landmarks that are worth visiting. And at the top of Malaga's list of historical landmarks to visit is the Malaga Alcazaba.
Nestled majestically above the city of Malaga, the Alcazaba stands as a poignant reminder of the region's rich Moorish history. Dating back to the early 11th century, this fortress-palace is one of the best-preserved Alcazabas in Spain.
Constructed primarily in the 11th century on the remains of a Roman bastion, the Alcazaba served both as a fortress and a palace for Muslim rulers. Over time, various reconstructions and additions have been made, enriching its architectural mosaic. Symbolically, it represents the Islamic influence in the Iberian Peninsula, displaying the delicate artistry and craftsmanship of the Moors.
Beyond its impressive ramparts, the Alcazaba houses serene gardens, bubbling fountains, and exquisite tile work, portraying the allure of Islamic design. The structure's multifaceted architecture, blending Roman, Arabic, and Renaissance elements, offers a visual treat for history and architecture enthusiasts. The panoramic views from the fortress, overlooking the city and the azure Mediterranean Sea, are breathtaking and worth the visit alone.
I love the Alcazaba as it offers a dive into the layers of Malaga's history. And the views from here are really some of the best in the city! And while the climb to the top can be steep, there's also a lift for those who may find the ascent challenging.
To visit the Malaga Alcazaba, I recommend buying a combined ticket which includes access to the nearby Gibralfaro Castle (which is next on our Malaga must-see list!). You can purchase tickets at either of the two monuments.
If you prefer a guided experience in order to learn more about the monument's history and architecture, check out this tour.
Explore the Gibralfaro Castle in Malaga
Gibralfaro in Malaga
Perched high above Malaga, and just a short walk from the Alcazaba, the Gibralfaro Castle is a sentinel that has silently witnessed the passage of time, from Phoenician days to modern times. This formidable fortress, with its robust walls and commanding presence, offers visitors an evocative journey through centuries.
The origins of the Gibralfaro can be traced back to the Phoenicians, but it was the Moors in the 14th century who gave it its iconic form. Built by the Nasrid king Yusuf I of Granada, the castle once served as a military stronghold, ensuring the protection of the Alcazaba and the city.
Today, the Gibralfaro stands as a testament to Malaga's strategic importance through various epochs, having witnessed numerous sieges, notably the lengthy confrontation between the Catholic Monarchs and the Moors during the Reconquista.
Apart from its historical allure, Gibralfaro Castle promises one of the best panoramic views of Malaga. From its ramparts, you can gaze upon the vast expanse of the Mediterranean, the bullring, the cathedral, and the urban sprawl of the modern city juxtaposed against ancient landmarks.
The on-site museum sheds light on Malaga's history and the castle's role through the ages, enhanced by artefacts and detailed exhibits.
As mentioned above, a combined ticket with the Alcazaba can offer savings and a comprehensive experience. Simply buy the ticket at either of the two monuments.
For something a bit more unique and fun, check out this Segway tour of the Gibralfaro.
The path leading to the castle is uphill, so it's a good idea to wear comfortable shoes. For those who might find the climb challenging, there are bus services that can take you close to the entrance.
Insider Tip: If you're visiting the Alcazaba and Gibralfaro on Sunday, you can enjoy free entry to the monuments after 2.00PM.
To learn more about visiting the Alcazaba and Gibralfaro, click here.
Discover Malaga's Roman Roots at the Roman Theatre
Did you know that Malaga was part of the Roman Republic?
Hidden in plain sight, at the foot of the city's famed Alcazaba fortress, Malaga's Roman Theatre whispers tales of ancient dramas and bygone eras. As Andalucia's oldest surviving monument from the Roman period, it stands as a tangible link to Malaga's rich Roman heritage.
Dating back to the 1st century BC, during the reign of Emperor Augustus, the Roman Theatre in Malaga has witnessed the changing tides of time for nearly two millennia. Originally used for theatrical performances for several centuries, the theatre, like many Roman structures across Europe, underwent various transformations.
Over time, its stones were repurposed for other constructions, including the Alcazaba. It wasn't until the 1950s that the theatre was rediscovered, leading to extensive restoration efforts to bring it back to life.
Today, you can visit the theatre and see the remains of the stage, the seating area, and the surrounding buildings. There is also a museum on-site that displays artefacts from the Roman era.
Beyond its historical appeal, the Roman Theatre serves as a poignant reminder of the grandeur and sophistication of Roman architectural and cultural prowess. The semi-circular orchestra, the tiered seating areas, and the proscenium all transport you to an age where drama and theatre were integral to social and cultural life.
The adjacent interpretation centre further enriches the experience, offering detailed insights into the theatre's history, its architectural nuances, and the broader context of Roman Malaga.
Entrance to the Roman Theatre is usually free, though some special exhibitions or events may have a fee. You can also choose to go on a guided tour of the Alcazaba and Roman Theatre, if you're interested in learning more about the theatre's significance and the intricacies of Roman theatrical traditions.
So while you're in Malaga, be sure to take a moment, sit on the ancient stones of Malaga's Roman Theatre, and imagine the echoes of performances past.
You can learn more about Malaga's Roman Theatre here.
Marvel at the Malaga Cathedral
Malaga Cathedral
Rising majestically amidst the urban landscape of Malaga, the city's Cathedral, affectionately known as 'La Manquita' or 'The One-Armed Lady', stands as a testament to both religious devotion and architectural grandeur. This monumental edifice, with its blend of Gothic, Renaissance, and Baroque styles, beckons visitors to step into a world of sacred art and historical opulence.
Construction of the Malaga Cathedral began in the early 16th century on the site of a former mosque, symbolising the Christian reconquest of Spain. It took nearly two centuries to complete, and even then, it remained unfinished.
One of its most distinctive features, or lack thereof, is its south tower. While the cathedral was designed with two towers, funds diverted to help the American Revolutionary War meant the second tower was never completed, thus earning it its endearing nickname.
The cathedral isn't just a religious site; it's an artistic marvel. Inside, you are greeted by a vast nave, intricately designed choir stalls, and a plethora of religious artworks. The chapels surrounding the main altar each tell their own stories, embellished with sculptures, paintings, and ornate decorations.
The Cathedral's organ, boasting over 4,000 pipes, is a masterpiece in both sound and sight. Beyond the interiors, the Cathedral gardens provide a serene spot, ideal for reflection or simply admiring the building's exterior grandeur.
Situated in the heart of Malaga's historic centre, the Cathedral is easily accessible by foot from most parts of the city. Do note that there is a small entrance fee which includes an audio guide and access to the Cathedral rooftop is optional (though it is worth it to admire the panoramic views of the city!).
Alternatively, you can also join a guided tour of the Malaga Cathedral to learn more about the cathedral's architectural nuances, its history, and the religious significance of various artworks and altars.
Insider Tip: The Malaga Cathedral is free to enter on Sundays and it's ideal to visit from 10.00am to 11.00am.
Interested in learning more about the Malaga Cathedral? Read our article about this iconic Malaga monument.
Enjoy a Free Walking Tour of Malaga
For a great way to get an overview of the city and its main attractions, try a free walking tour of Malaga. I love walking tours because they're practical and informative at the same time, and if you take one on your first day in the city, it's also a fantastic orientation!
To look for free walking tours in a city, I love using Guruwalk to join a tour that fits my schedule and interests, making it both informative and economical. Usually these walking tours are led by passionate local guides and I really enjoy learning about the city's history, getting local tips, and discovering more about local life from the guide.
Don't forget to tip your guide generously if you enjoy your tour!
If you prefer a smaller group experience, then consider checking out walking tours where you pay upfront, like this one. There are also other alternative fun tours like this e-bike tour of Malaga, a Segway tour of Malaga, and this private tuk-tuk Malaga tour.
Dive into the Works of the City's Most Famous Son at the Picasso Museum
Picasso Museum in Malaga
While in Malaga, don't miss one of the city's top cultural experiences: the Picasso Museum.
Situated in the heart of Malaga, the Picasso Museum stands as a tribute to Pablo Picasso, one of the most influential artists of the 20th century. As a repository of his profound artistic journey, this museum uniquely ties his global legacy to his Andalucian roots.
Born in Malaga in 1881, Picasso's early experiences in this coastal city played a role in shaping his artistic trajectory. The museum, therefore, isn't just a display of his works; it's a celebration of the city's native son. Housed in the historic Buenavista Palace, the museum seamlessly marries Picasso's innovative art with Andalusian architecture.
The museum boasts over 200 works, showcasing Picasso's versatility across various mediums and periods. From iconic paintings to ceramics, sketches, and sculptures, the breadth of the collection provides a comprehensive look into his evolution as an artist. Many of these pieces were donated by Picasso's family, making them exclusive to this museum.
The Picasso Museum in Malaga offers you a chance to immerse yourself in the art and life of a maestro. Whether you're a seasoned art lover or a curious traveller, the museum provides a unique and enriching perspective on Picasso's indelible impact on the world of art.
You can buy your museum ticket in advance here or join a guided experience to learn more about Picasso's life and work.
Insider Tip: Does the Picasso Museum in Malaga offer free entry? Yes! Free entry is available on Sundays during its last 2 hours of operations.
Read more about the Picasso Museum (and why it's worth visiting) here.
Immerse Yourself in Andalucian Art at the Carmen Thyssen Museum
Another great museum to visit in Malaga is the Carmen Thyssen Museum, especially if you love Spanish art. Dedicated to preserving and highlighting Andalusian art, this museum showcases a rich collection of Spanish paintings, primarily from the 19th and early 20th centuries.
Housed in the meticulously restored Palacio de Villalón, a 16th-century Renaissance building, the Carmen Thyssen Museum is named after Carmen Cervera, the Baroness Thyssen-Bornemisza.
If you've been to Madrid, you may already know of the Thyssen-Bornemisza Museum in Madrid and this counterpart in Malaga features a collection that complements it. The focus here, however, is firmly on Spanish art, and more specifically, on works that depict Andalucian culture and traditions.
The museum's permanent collection is divided into several themes, including Andalusian landscapes, costumbrismo (depictions of local customs and traditions), and portraiture. Key artists, such as Joaquín Sorolla, Julio Romero de Torres, and Zurbarán, are prominently featured, presenting a comprehensive view of the artistic trends that flourished in Spain during the 1800s and early 1900s.
The museum is conveniently situated in Malaga's historic centre, making it easily accessible from other city attractions. While there's an entrance fee, discounts are available for certain groups such as students, seniors, and families.
Buying tickets in advance can help avoid you wait times during busy periods.
Insider Tip: Head to the Carmen Thyssen on Sundays after 5.00pm to enjoy free entry.
Admire Modern Art at Centre Pompidou Malaga
A vibrant embodiment of contemporary art and culture in Malaga, the Centre Pompidou Malaga introduces the city to avant-garde creativity from around the globe. With its distinctive multi-coloured cube design, it's not just a museum but a modern architectural statement on Malaga's rejuvenated Muelle Uno waterfront.
An offshoot of the iconic Centre Pompidou in Paris, the Malaga extension is its first foray outside of France. Opened in 2015, it signifies Malaga's rising stature as a global arts destination. The centre encapsulates the spirit of the 20th and 21st centuries, showcasing art forms ranging from paintings and sculptures to installations and digital creations.
Inside the glass-and-steel structure, you'll be greeted by a diverse collection of modern art, spanning key movements such as surrealism, abstractionism, and pop art. The semi-permanent collection features works from renowned artists like Picasso, Kahlo, and Kandinsky, among others.
Rotating exhibitions also introduce visitors to contemporary artists and new mediums, ensuring fresh content for repeat visitors.
In addition to visual arts, the centre offers multi-disciplinary programmes, encompassing film screenings, lectures, workshops, and performances. These events cater to a wide audience, from art aficionados to curious tourists and local families.
Situated on the Muelle Uno promenade, the Centre Pompidou is easily accessible from the historic city centre and offers splendid views of the Mediterranean Sea. You can buy your entry tickets online in advance to avoid waiting in line.
Whether you're an art enthusiast or a casual visitor, Centre Pompidou Malaga offers a unique opportunity to engage with thought-provoking artworks and experience Malaga's modern cultural vibe.
Insider Tip: Enjoy free entry to the Centre on Sundays after 4.00pm.
Visit the Glass and Crystal Museum in Malaga
For a unique museum experience in Malaga, check out the Glass and Crystal Museum.
Tucked away within a beautifully restored 18th-century mansion in Malaga's historic district, the Glass and Crystal Museum is a sparkling gem, offering visitors an enchanting journey through time and design. With its meticulously curated collection, this private museum unveils the intricate beauty of glass and crystal works, spanning centuries and cultures.
Opened to the public in 2009, the museum houses a collection that encompasses over 3,000 pieces, ranging from ancient Phoenician glassware to modern crystal creations. It seamlessly marries history, art, and craftsmanship, demonstrating the evolution of glass-making techniques and the cultural significance attached to these artefacts.
Beyond mere display pieces, the exhibits at the Glass and Crystal Museum are set against the backdrop of period-specific rooms. As you move from one room to the next, you're transported across different epochs – from the Roman era and the Renaissance to the Victorian age and beyond. Each piece, be it a Venetian vase, an Art Nouveau lamp, or a Bohemian decanter, narrates a tale of its time, its creators, and its users.
Apart from glass and crystal artefacts, the museum also showcases antique furniture, paintings, and decorative arts that align with the chronological theme of the rooms, providing a holistic historical experience.
There is a small entrance fee, with discounts for seniors, children, students, and larger groups. All visits are guided (included in your ticket, with a few different languages available) by passionate experts who share intriguing anecdotes and insights about the collection. A typical visit lasts about one hour.
Look Out for Malaga's Interesting Street Art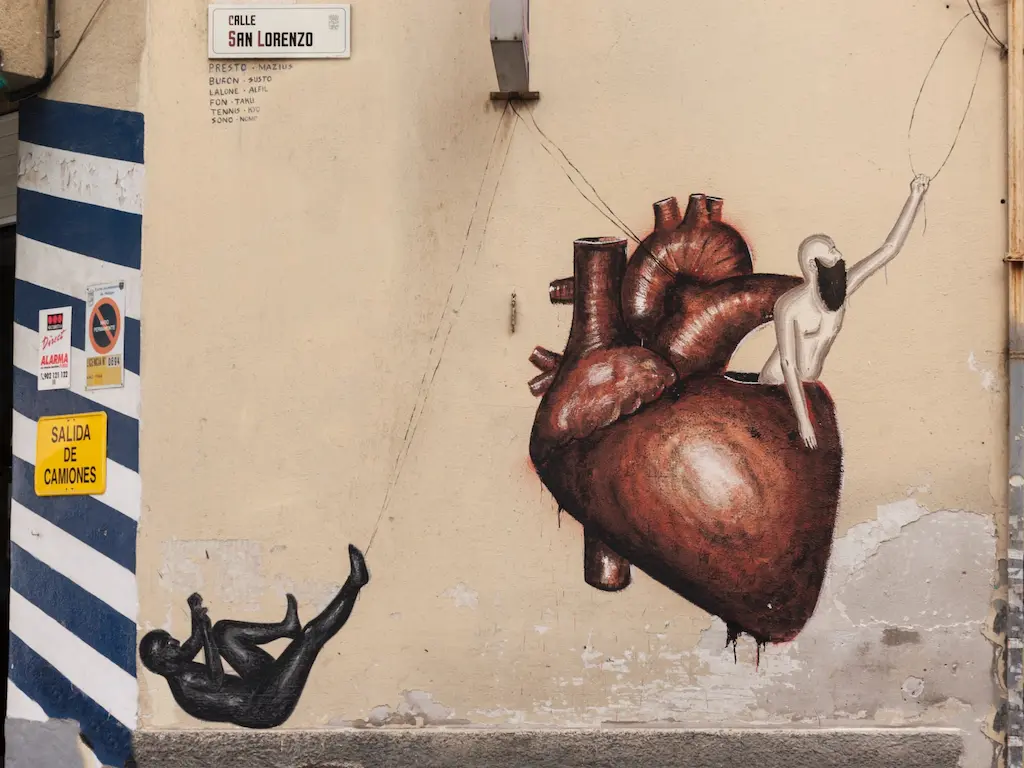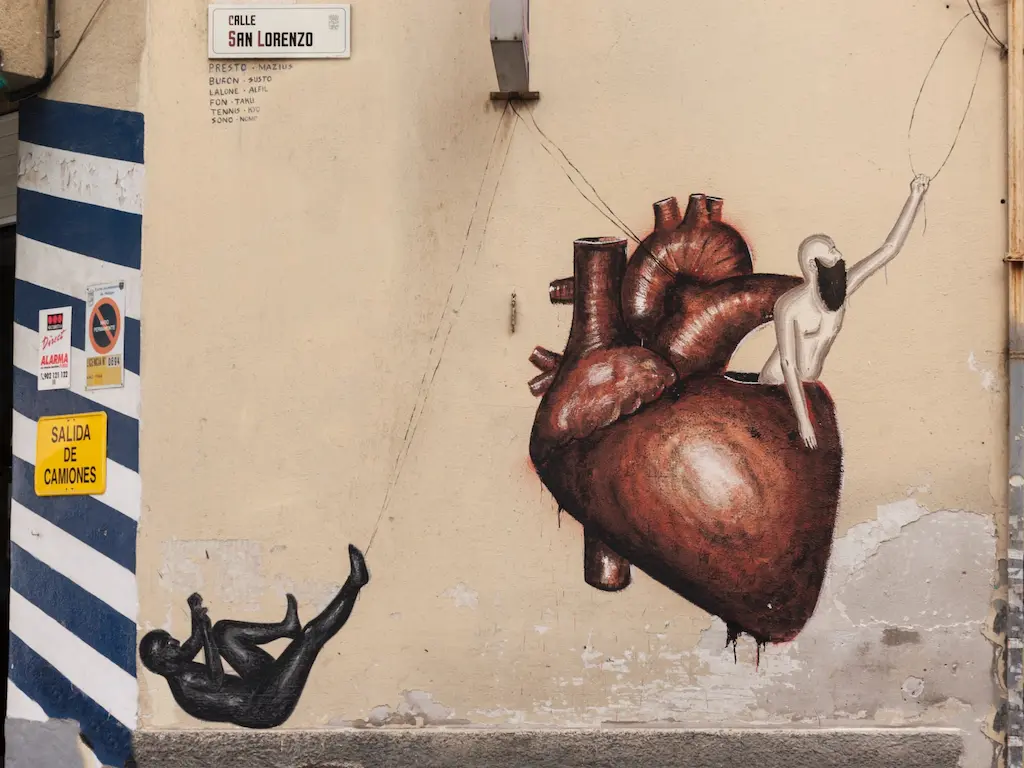 Street art on Calle Lorenzo in Malaga's Soho
A testament to Malaga's evolving cultural landscape is the vibrant tapestry of street art that adorns its urban spaces. While the city reverberates with historical significance, a modern renaissance of artistic expression has painted its walls with thought-provoking and captivating visuals, making Malaga a prominent hub for urban art in Spain.
In particular, the district of Soho, often dubbed 'The Arts Neighbourhood', is the epicentre of this movement. As you meander through its streets, you're treated to large-scale murals and intricate designs, each telling a unique story. Renowned international artists, alongside local talent, have transformed once plain walls into striking masterpieces.
Highlights include works at the Centro de Arte Contemporáneo (CAC) and its surrounding areas, where the art transcends the confines of traditional galleries and spills onto the streets, allowing for a democratic appreciation. Themes range from societal reflections to abstract interpretations, all aiming to provoke thought and inspire.
Exploring Malaga's street art scene is like being in an open-air gallery, offering insights into contemporary creative minds amidst the backdrop of the city's historical architecture. This juxtaposition of the ancient and the avant-garde makes wandering Malaga's streets a visually rewarding experience.
Soak in the Sun at the Malaga's Best Beaches
If you are a beach lover, Malaga is the perfect destination for you. Malaga boasts some of the most beautiful beaches in Spain. Here are some of the best beaches in Malaga that you should visit during your trip.
Malagueta Beach
Malagueta Beach is one of the most popular beaches in Malaga. This urban beach is located in the heart of Malaga, just a few minutes' walk from the city centre.
With its golden sand, crystal clear water, and palm trees, Malagueta Beach is a perfect place to relax and soak up the sun. There are plenty of restaurants, cafes, and bars along the beach where you can enjoy some delicious food and drinks.
Playa de la Caleta
Playa de la Caleta is a small, quiet beach located in the eastern part of Malaga.
This beach is perfect for those who want to escape the crowds and enjoy a peaceful day at the beach. The beach is surrounded by cliffs and has crystal clear water that is perfect for swimming. There are a few restaurants and cafes nearby where you can enjoy some snacks and drinks.
Pedregalejo Beach
Located in the eastern part of Malaga and is known for its lively atmosphere, Pedregalejo Beach is a popular urban beach among locals. The beach is lined with restaurants, cafes, and bars where you can enjoy some delicious food and drinks. Pedregalejo Beach is also a great place to try some water sports like kayaking and paddleboarding.
Take a Cruise in Malaga
Want to see the city from a different perspective?
This catamaran cruise is a great way to see Malaga's seafront and is a unique travel memory whether you're a couple seeking a romantic experience or a group looking for a fun activity in Malaga.
As the catamaran glides away from the port, you'll be treated to panoramic views of Malaga. From the historic Alcazaba and Gibralfaro Castle to the modern contours of the port area, the contrast is breathtaking.
Sail along Malaga's coastline, taking in stunning views of the city skyline, beaches, and historical landmarks from the sea. The catamaran offers a spacious deck for sunbathing, relaxation, and photo opportunities.
While the catamaran trip operates year-round, the experience is especially delightful during the warmer months when the sun and sea combine to create a refreshing escape.
Eat Your Way Around Malaga on a Tapas Tour
When it comes to food and drink, Malaga is a true paradise for foodies. One of the best ways to experience the local cuisine is by taking a tapas tour. This allows you to try a variety of small dishes, each with its own unique flavour.
Some of the most popular tapas dishes in Malaga include:
LI> Croquettes
Fried fish
Gazpacho
Iberian ham
Patatas bravas
Salmorejo
I love taking food tours in a city as it's an awesome way to get to know a place and discover the best spots to eat. It's also ideal if you're travelling solo as the relaxed atmosphere of a food tour makes it easier to get to know other fellow travellers.
This tapas crawl will take you to four traditional bars in the historic centre of Malaga where you'll get to taste a selection of tapas dishes paired with a local wine or beer. Along the way, your guide will share insights into the historical and cultural significance of the tapas tradition in Malaga.
Taking a Malaga tapas tour is an awesome blend of gastronomy and local culture, making it an ideal activity for food enthusiasts and those keen on diving into Malaga's culinary heritage.
Visit the Best Andalucian Wineries Near Malaga
Did you know that Malaga is home to some of the best wineries in Andalucia?
The city and its surrounding regions have been producing wines for centuries, boasting unique varieties and blends. It's best known for its sweet wines, which are made from Muscat grapes.
Embarking on a wine tasting tour here is an excellent way to experience this legacy.
During a wine tasting, you can expect to sample several wines, ranging from reds and whites to the signature sweet wines. Expert guides or sommeliers typically lead these sessions, providing insights into tasting techniques, flavour profiles, and food pairings. It's not just about sipping wine; it's an educational experience that delves into Malaga's wine-making traditions.
If you want to stay within the city, there are wine tastings held in traditional taverns or modern wine bars within Malaga. They offer a selection of regional wines accompanied by brief histories and tasting notes.
Alternatively, you can try a vineyard tour where you'll travel to local wineries in the vicinity of Malaga. You'll be able to explore vineyards, learn about grape cultivation, witness the wine-making process, and sample wines directly from the source.
If you want to create your own wine tasting experience, some of the best wineries to visit in Malaga include:
Bodegas Quitapenas
Bodegas Bentomiz
Bodega F. Schatz
Bodegas Dimobe
Most wineries offer tours and tastings, so be sure to book in advance at your preferred location.
Experience Local Food at Malaga's Markets
If you want to experience the local food culture, a visit to one of Malaga's markets is a must.
Here are some of the best markets to visit:
Atarazanas Market: This is the largest food market in Malaga, offering a wide variety of fresh produce, meat, and fish. There are also tapas bars in the market, making it a great place to lunch.
Mercado de la Merced: Located in the heart of the city, this vibrant food market is renowned for its lively ambiance, gourmet tapas stalls and fresh produce,
Mercado de Salamanca: Visit this market known for its fresh seafood if you're in the El Palo neighbourhood.
Visiting a market in Malaga is a great way to try some of the freshest and most authentic local produce. Be sure to bring cash, as most vendors do not accept credit cards.
Unwind at La Concepción Historical-Botanical Gardens
Situated just a few kilometres from the city centre, the Botanical Gardens in Malaga, also known as La Concepción Historical-Botanical Gardens, offer a lush escape into a world of diverse flora. Established in the mid-19th century, the gardens are a verdant tapestry of tropical and subtropical plants, making it one of Europe's most important gardens of its kind.
The gardens were initiated by the Marquis and Marchioness of Loring in 1855, gradually expanding to host a vast collection of exotic plants from around the world. Over the decades, with careful cultivation and passion, it grew to become an oasis of biodiversity.
Today, you can enjoy over 25 hectares teeming with numerous plant species, themed gardens (the Historic Garden, the Around the World in 80 Trees section, and the Cactus Garden, among others), water features like ponds and fountains, and viewpoints offering awesome views of Malaga.
The Botanical Gardens in Malaga is a lush haven where you can retreat to when you're feeling overwhelmed by urban life in the city centre. Located on the northern outskirts of Malaga, the gardens are easily accessible by car or public transport and there's an entry fee to visit.
Enjoy Flamenco in Malaga
Rooted deeply in Andalucian culture, flamenco is an evocative and passionate art form that seamlessly combines singing (cante), dancing (baile), and guitar playing (toque). Malaga, with its rich cultural heritage, remains one of the epicentres for authentic flamenco experiences in southern Spain.
If you're keen on enjoying a flamenco show in Malaga, one of the best ways to do so is to attend a tablao show. 'Tablaos' are traditional venues that offer intimate settings to witness live flamenco performances. Often accompanied by a meal or drinks, these shows provide an up-close experience of the art's intensity and emotion.
The Flamenco Alegría show in Malaga is one of the most flamenco performances in the city. Situated in a small venue near the marina, you'll get an intimate one-hour show where you'll be swept away by the performances of two dancers, two singers and a guitarist.
Another great option is this flamenco show at El Gallo Ronco Flamenco which is in the Malaga city centre. It's also a small intimate venue where you can enjoy the performance upclose.
Want to get a bit more hands-on? Then how about trying a flamenco dance class? This private class is a great way to introduce yourself to the art of flamenco without worrying about being embarrassed that other people are watching you. With the help of a professional instructor, you'll be moving to the flamenco beats by the end of class!
Experiencing flamenco in Malaga is a way to dive into one of Andalucia's cultural treasures that pulses with life, emotion, and history. Whether you're clapping along to the rhythm, swaying to the music, or simply absorbing the atmosphere, flamenco promises an unforgettable experience that resonates long after the final note fades.
Shop 'Til You Drop in Malaga
Malaga is a shopper's paradise, with a variety of shops and markets to explore. Here are some of the best places to shop in Malaga.
Larios Street
Larios Street, also known as Calle Larios, is the most famous shopping street in Malaga. Framed by 19th-century buildings and lined with shops, cafes, and boutiques, it's the city's prime spot for shopping, people-watching, and soaking in Malaga's urban charm.
This pedestrianised street is the perfect place to spend an afternoon shopping. You'll find everything from high-end designer boutiques to popular high-street stores.
Muelle Uno
Muelle Uno, or "Pier One", is a modern shopping and entertainment complex located in the port of Malaga. Here you'll find a variety of shops selling everything from clothing and accessories to souvenirs and gifts. The complex also has a cinema, restaurants, and bars, making it the perfect place to spend an evening.
Besides shopping and gastronomy, Muelle Uno hosts various events and has attractions like the Pompidou Centre. It's a place where locals and tourists converge, whether for a seaside stroll, a culinary treat, or a relaxed evening watching the boats and sunset.
Mercado Central de Atarazanas
If you're looking for fresh produce, the Mercado Central de Atarazanas is the place to go.
This indoor market is located in a beautiful 19th-century building and is home to a variety of stalls selling fresh fruit, vegetables, meat, and fish. It's a great place to pick up ingredients for a picnic or to try some of the local delicacies.
Traditional Craft Shops in Malaga
Delving into Malaga's traditional craft shops is like stepping back in time, where artisanal skills passed down through generations come alive. These shops are treasure troves of handcrafted goods, from leather products and embroidered linens to ceramics and traditional Spanish guitars.
The city's old quarter, in particular, is dotted with such boutiques where craftsmen and women often work on their creations on-site. Whether you're seeking a unique souvenir or simply wish to admire the handiwork, these craft shops are a testament to Malaga's rich artisanal legacy.
Experience the Nightlife in Malaga
If you're looking for a vibrant nightlife scene, Malaga won't disappoint. With a variety of bars, clubs, and pubs, there's something for everyone.
Here are some of the best areas in Malaga for nightlife to check out during your stay.
Soho District
The Soho district is known for its trendy bars and clubs. Here, you'll find a mix of locals and tourists enjoying the lively atmosphere.
Some popular spots include:
La Casa Invisible: This cultural centre hosts a variety of events, including live music, theatre performances, and art exhibitions. It's a great place to meet locals and immerse yourself in the city's creative scene.
ZZ Pub: This rock bar is a favourite among locals. It's known for its live music, cheap drinks, and friendly staff. If you're a fan of rock music, this is the place to be.
La Terraza de la Alcazaba: This rooftop bar offers stunning views of the Alcazaba fortress and the city skyline. It's a great spot to relax with a cocktail and take in the sights.
Plaza de la Merced
Plaza de la Merced is one of the largest and most iconic public squares in Malaga city centre. It's a popular spot for locals and tourists alike, with a variety of bars and pubs to choose from.
Some highlights include:
Celtic Druids Irish Pub: This lively pub is located in the heart of the square. It's a great spot for people-watching and enjoying a pint of Guinness.
El Pimpi: This traditional bodega is a Malaga institution. It's known for its historic decor, delicious tapas, and extensive wine list.
Antigua Casa de Guardia: This historic wine bar has been around since 1840. It's a great place to sample local wines and soak up the atmosphere.
La Malagueta and Muelle Uno
Close to the city's port, this area offers a slightly more upscale nightlife experience. It's perfect for those looking for chic bars and trendy lounges with sea views.
Check out these venues:
Jose Carlos Garcia Restaurant (Muelle Uno): With a Michelin star to its name, this upscale restaurant also offers an elegant lounge experience. After dining, enjoy exquisite cocktails on the terrace overlooking the port.
Sala Premier (Muelle Uno): This chic venue has an expansive terrace with views of the Mediterranean and offers meticulously crafted cocktails accompanied by chill-out music. As the night progresses, the ambiance becomes livelier with DJs spinning tunes.
El Balneario – Baños del Carmen (La Malagueta): A historical venue that offers a relaxed and atmospheric setting. Its terraces overlook the sea, making it perfect for sunset cocktails.
For something more casual, the beach bars, or 'chiringuitos', in La Malagueta provide a laid-back atmosphere where you can enjoy cocktails with the sound of the waves in the background.
Visit the Oldest Theatre in Malaga, Teatro Cervantes
Situated in the heart of Malaga, Teatro Cervantes stands as an emblem of the city's vibrant cultural and artistic scene. As the oldest theatre in Malaga, it has witnessed a myriad of performances, from classic Spanish plays to modern-day concerts and festivals.
Inaugurated in 1870, Teatro Cervantes has undergone several renovations, but it has retained its original essence and charm. With a seating capacity of over 1,000, its opulent interiors are reminiscent of classical European theatres, boasting intricate designs and plush seating.
Teatro Cervantes hosts a variety of events ranging from plays to music concerts, dance performances and more. So, if you're interested in watching a performance, I highly recommend checking what's on during your Malaga visit on their official website.
The theatre also serves as one of the main venues for the Malaga Film Festival, showcasing both Spanish and international cinema.
Even if you don't catch a performance, the theatre's architectural and interior splendour is worth admiring. If you'd like to visit, Teatro Cervantes is open for free visits every Wednesday that is not a holiday, from 11:00 am to 2:00 pm, subject to a prior request sent by email to cgil@malagaprocultura.com.
Teatro Cervantes is a testament to Malaga's dedication to preserving and promoting the arts. A visit or attendance at a show provides a glimpse into the soul of the city, where traditions and modernity harmoniously converge in the realm of artistic expression.
Get Active at Montes de Malaga Natural Park
If you love the great outdoors, head to Montes de Malaga Natural Park, a beautiful area of lush greenery and stunning views that's only a few kilometres from the bustling city centre. Spanning over 4,900 hectares, this verdant park showcases the natural beauty and biodiversity of the Malaga region.
Here, the landscape is dominated by rolling hills, steep slopes, and deep valleys. Dense pine forests primarily cover the terrain, though interspersed with eucalyptus, cork oaks, and wild olive trees. The rich vegetation provides a refreshing green backdrop, especially during the hot summer months.
Beyond its flora, the park is a sanctuary for a diverse range of wildlife. Among its inhabitants are the Iberian fox, wildcats, badgers, and various species of eagles and falcons. The park's watercourses also attract a plethora of bird species, making it a haven for birdwatchers.
Numerous marked trails crisscross the park, catering to hikers of all levels. These trails offer panoramic views of the park, the city of Malaga, and on clear days, even the distant African coastline.
If you're interested in hiking, here are 3 popular trails in ​​Montes de Malaga Natural Park:
Sendero del Agua (approximately 4 km round trip): This relatively flat trail is perfect for beginners or those seeking a leisurely walk. It meanders along the park's water channels and offers panoramic views of Malaga.
Sendero de Las Contadoras (around 5 km round trip): This trail offers a moderate challenge, suitable for those with some hiking experience. It takes you through diverse landscapes, from pine forests to areas ravaged by past fires, and also passes the old Contadoras mansion which is a point of historical interest.
Sendero Pico Reina (roughly 13 km round trip): Leading to the peak of Pico Reina, the highest point in the park, this trail is ideal for seasoned hikers. The climb involves steep sections and rugged terrains, so it's recommended for those with good fitness levels and proper hiking gear.
If you prefer to explore the natural park on two wheels, this e-bike tour is an excellent way to see the park's highlights with a local guide.
Montes de Malaga Natural Park is easily accessible by car. Regular bus services also connect the Malaga city centre to the park's entrance points.
Get a Dose of Adventure at Caminito del Rey
Once referred to as the "world's most dangerous walkway", the Caminito del Rey, or "The King's Pathway", is a spectacular trail etched into the sheer cliffs of the El Chorro gorge near Malaga. After extensive restoration work in recent years, it's been transformed into a safer and more accessible route, though it continues to offer adrenaline-pumping experiences combined with breathtaking vistas.
Constructed between 1901 and 1905, the pathway was initially intended to provide workers at the hydroelectric power plants at Chorro Falls and Gaitanejo Falls a means to cross between them. It gained its royal moniker in 1921 when King Alfonso XIII traversed the walkway for the inauguration of the Conde del Guadalhorce dam, lending it an added layer of historical significance.
The trail is now one-way, starting from the northern access point and ending at the southern one.
Stretching approximately 7.7 km (including access paths), the wooden boardwalks are pinned along the steep walls of a narrow gorge offering heart-stopping views of the river below and the landscape ahead. One of the highlights is a hanging footbridge that spans across the gorge, suspended over a 100-metre drop.
Located about an hour from Malaga, the trailhead can be reached by car, bus, or train. Shuttle buses also operate between the northern and southern entrances, making it convenient for walkers.
The trail has a limited capacity to preserve its natural surroundings and ensure safety. Due to its popularity, it's advisable to book tickets in advance, especially during peak seasons. You can also opt for a guided walking tour of the gorge.
While you can easily DIY this day trip with your own rental car, for a stress-free day, you can choose a guided day trip to Caminito del Rey which includes transportation, tickets, a local guide plus drinks and tapas to rejuvenate yourself after the fun outing. Perfect!
(Or go for this option without the drinks and tapas, if you prefer a no-frills day trip).
If you're seeking a mix of thrill and scenic beauty close to Malaga, the Caminito del Rey is an unmissable attraction.
Go Birdwatching at Guadalhorce Estuary
Malaga, often celebrated for its historic landmarks and sun-kissed beaches, holds another, somewhat unexpected, allure for nature enthusiasts: its rich avian biodiversity. The Rio Guadalhorce Natural Area, a stone's throw from the urban sprawl, emerges as a sanctuary for birdwatchers and ornithologists.
This estuary, where the Guadalhorce river meets the Mediterranean Sea, is a mosaic of freshwater lagoons, saltwater marshes, and sandy beaches. This diverse habitat becomes a magnet for a wide variety of bird species, especially during migration seasons. From the elegant flamingos that occasionally grace the lagoons to the ospreys soaring overhead, the region is a theatre of avian wonders.
Apart from the birds, the Rio Guadalhorce also boasts beautiful flora and other fauna, making it a biodiverse hotspot and a refreshing escape from the city's hustle.
Whether you're an experienced birdwatcher with a keen eye or a curious novice with a love for nature, the Rio Guadalhorce promises a serene and enriching experience amidst Malaga's natural treasures.
You can read more about birdwatching at Guadalhorce here.
Indulge in a Hammam Experience in Malaga
All tired out from sightseeing in Malaga? Take a break and treat yourself to some R&R.
For a truly rejuvenating experience in the heart of Malaga, step into the world of traditional hammams, drawing inspiration from Andalucia's Moorish past. Hammam Al Andalus in Malaga offers a serene escape, allowing you to unwind amidst aromatic scents and ambient Andalucian music.
Start with a purifying session in the warm baths, where the interplay of light and shadow, combined with the gentle murmur of water, sets a tranquil mood. Following the bath, indulge in a relaxing massage using aromatic essential oils that not only soothe the body but also the mind.
A visit to this hammam is not just about physical relaxation; it's a journey into centuries-old traditions where you can experience the essence of Andalucian wellness rituals. Perfectly nestled in Malaga's vibrant city centre, this activity offers a momentary retreat into serenity, making it one of the best things to indulge in after a day of sightseeing.
While I've not visited this particular hammam, I've done hammam experiences in other cities like Seville and Granada and I can highly recommend it. It's a one-of-a-kind experience that combines relaxation and a dose of history and I always feel fabulous afterwards!
Capacity in the hammam is limited to preserve the peaceful atmosphere so it's a good idea to make a reservation in advance.
Explore the Costa del Sol from Malaga
One of the best things about Malaga is its prime location along the famed Costa del Sol, or "Sun Coast". Stretching over 150 kilometres, this sun-drenched coastline beckons with its golden sands, azure waters, and charming coastal towns.
So if you want to explore this coast, there's no better! A few standout destinations include:
Marbella: A blend of the traditional and the luxurious, Marbella offers cobbled old town streets juxtaposed with a glitzy marina filled with yachts and upscale dining venues. The town seamlessly combines Andalucian charm with the glamour of beach clubs and world-class shopping.
Nerja: Often dubbed the 'Jewel of the Costa del Sol', Nerja boasts spectacular cliffside views, pristine beaches, and the famous Balcon de Europa, offering panoramic vistas of the sea.
Estepona: A little further from Malaga, Estepona retains its old-world fishing village allure. Its bustling marina, botanical garden, and mural-filled streets make it a delightful coastal escape.
Exploring the Costa del Sol
provides a varied experience — from bustling beachfronts to serene shores, ensuring every traveller finds their own slice of paradise. Making Malaga your base and branching out to these coastal gems is undoubtedly one of the region's best things to do.
More on Malaga
As you can see, there are so many fun things to do in Malaga! I hope this article has inspired you and helped you plan your visit to this beautiful city.
For more on Malaga, check out our other articles.
Recommended Spain Travel Resources
Travelling to/around Spain and need some help? Here are our favourite travel resources.
We usually use Booking.com to look for hotels or apartment rentals. Lots of choice & you can unlock more discounts with their Genius loyalty programme!
To research transportation options around Spain, we like using Omio. It's an easy way to compare different modes of transport and prices in one place.
For last-minute holiday deals, check out Expedia UK.
Looking for things to do? Viator has a huge catalog of activities and tours across many cities in Spain. We also love Get Your Guide!
Guruwalk is our favourite platform to find the best free walking tours in a city.
For money transfers or spending overseas in foreign currency, Wise is our favorite borderless banking service.
Travel insurance is a must to protect against emergencies and unexpected incidents. Get a quote from SafetyWing here.
Note: This article may contain affiliate/compensated links. That means that if you book through our link, we may earn a small commission (at no extra cost to you). For full information, please see our disclaimer here.
---
More about Málaga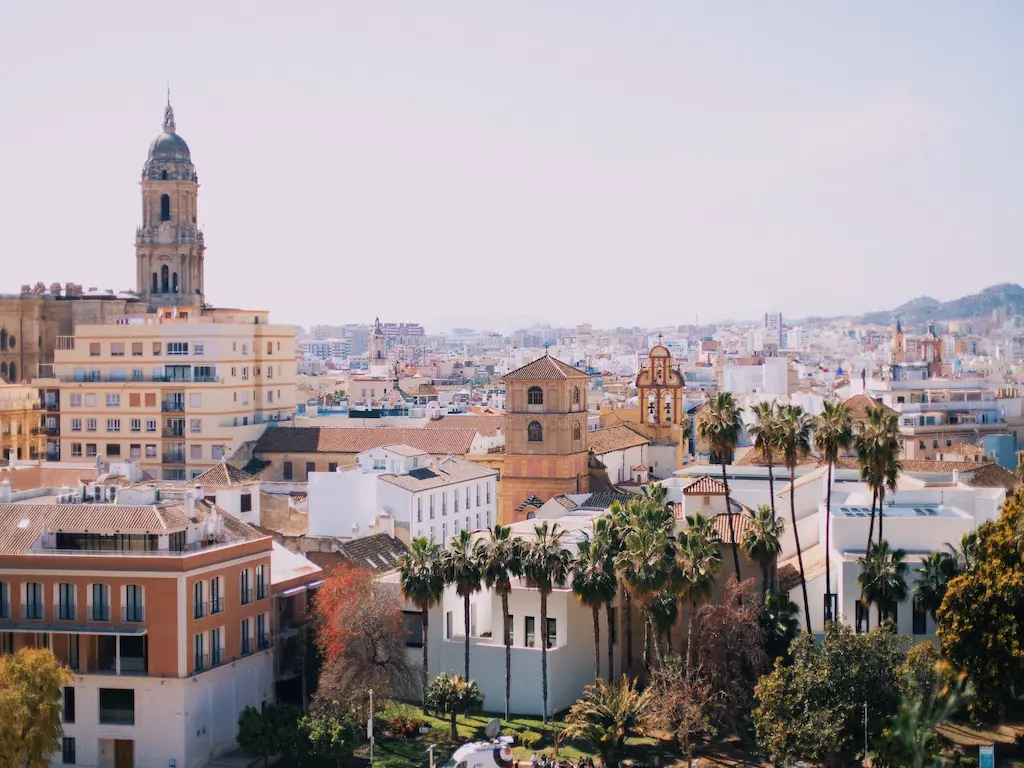 Visitors Guide to Málaga City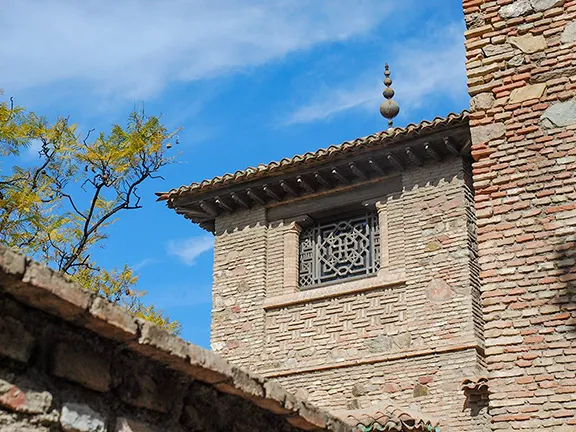 Historical Guide to Málaga City
Places to go in Málaga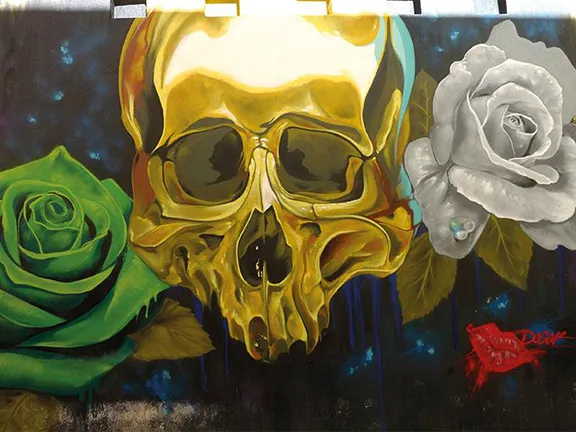 Málaga Street Art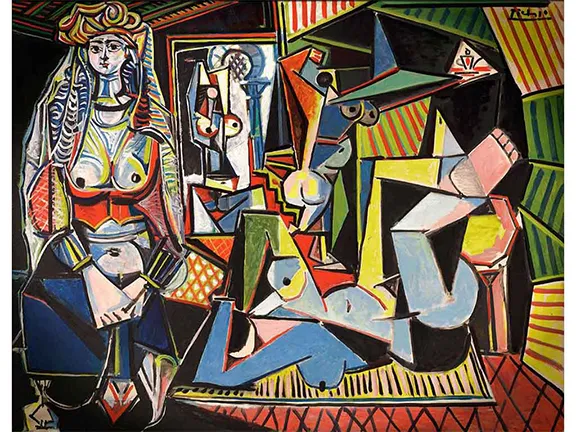 Picasso Museum Malaga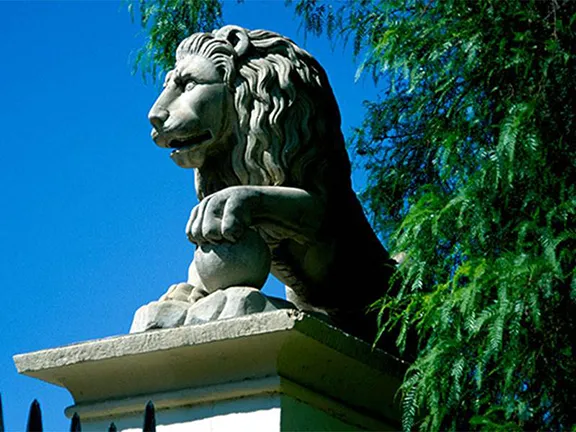 The English Cemetery
Museums and Galleries in Málaga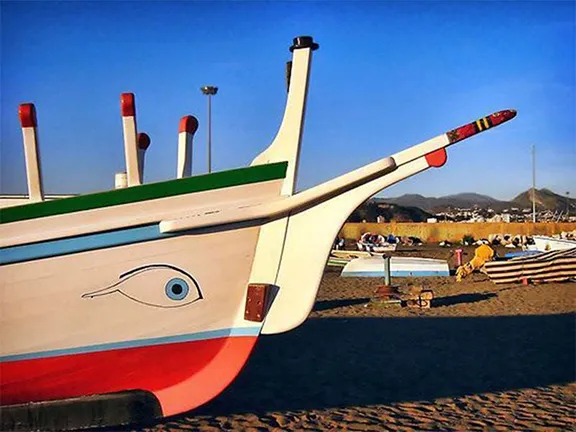 Astilleros Nereo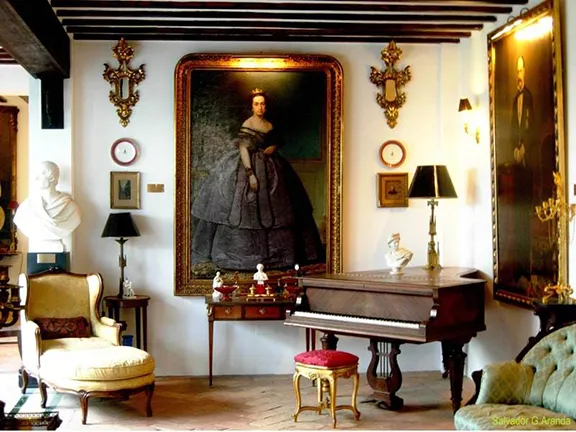 Glass Museum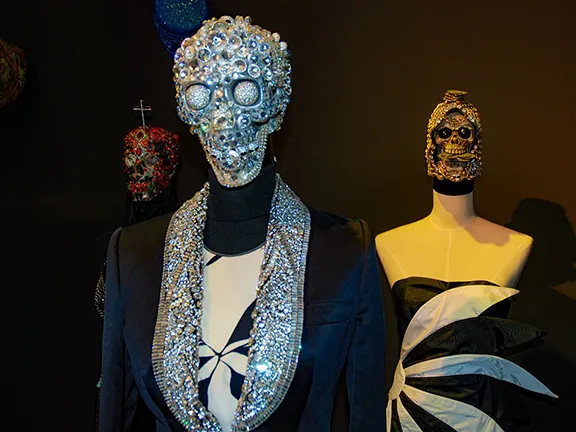 Museum of Fashion
---